Comedians With Disabilities Act Showcase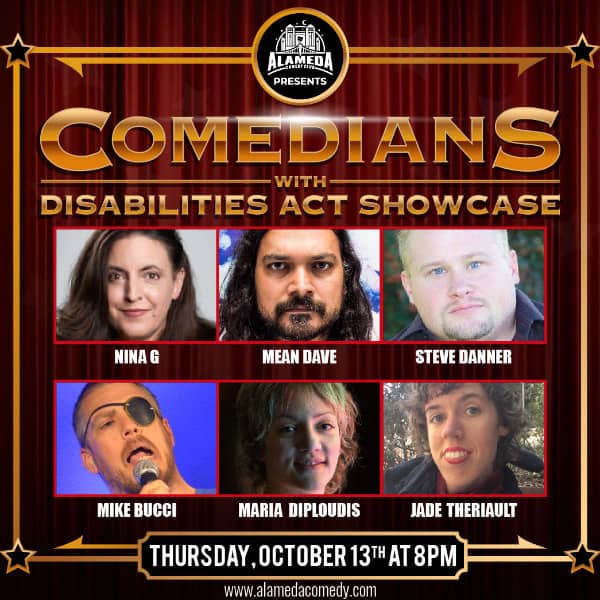 Alameda Comedy Club celebrates Disability Awareness Month with a showcase of hilarious comedians who deal with disabilities, both seen and unseen, and share the humor they find in their experiences.
Mean Dave hosts the groundbreaking show on October 13. He is a regular at Cobb's Comedy Club and the Punch Line in San Francisco and Sacramento.  Nina G., a fifth generation Alamedan, performs often at the Punch Line and the Laugh Factory. Jade Theriault been on Sketchfest and MTV Decoded. Maria Diploudis performs at Cobb's Comedy Club and other venues around the Bay Area, and recently in clubs in New York City. Mike Bucci has performed across the Bay Area including the Punch Line. Steve Danner is a founding member of the Comedians with Disabilities and has performed across the country.