Stuttering comedian will record her first solo comedy album and special at Alameda Comedy Club.
Thirteen years ago, fifth-generation Alameda native Nina G made her debut as the first stuttering female comedian. Since then, she has challenged the status quo of how people who stutter are perceived. And now, in an industry that sorely lacks speech diversity, Nina G's will record her first solo comedy album and comedy special at Alameda Comedy Club on March 9 at 6 p.m. The album is projected to drop later in the spring on Punchline Records, with the comedy special to follow.
Since she was a child, Nina G's dream has been to make people laugh, but she never thought it would be possible. She was a stutterer who went through early education without any accommodations. But she overcame that experience.
"You should never pity me for having a disability" she told the Post last September, "but you can pity me for going to Catholic school in the 1980s, which is what I did with a stutter and dyslexia."
L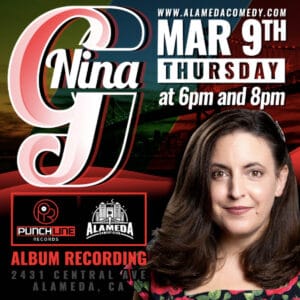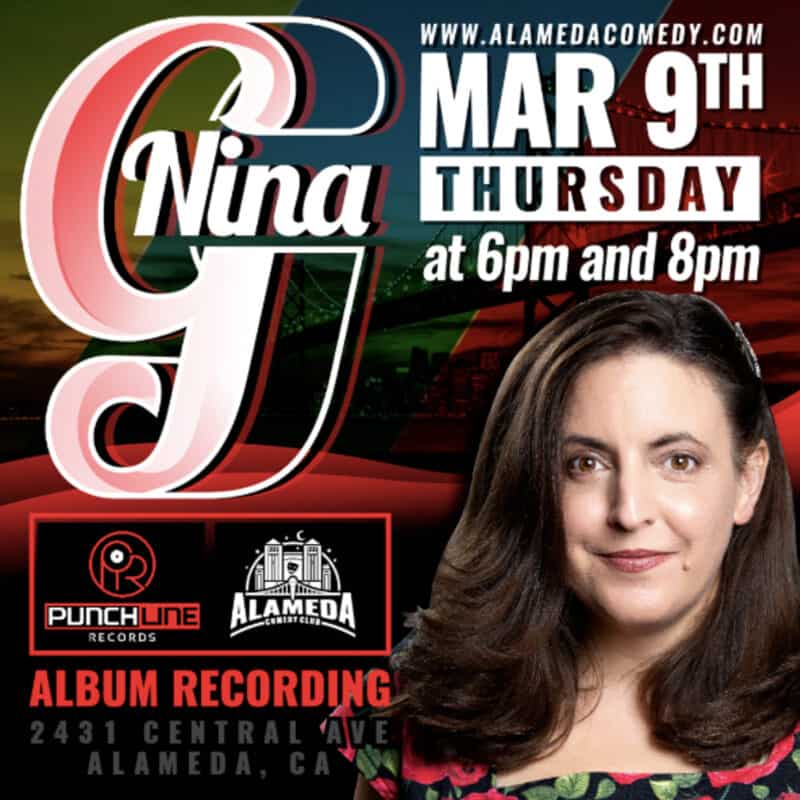 ike many successful comedians, Nina G's humor is grounded in the difficulties of reality. Nina G's biting observations have made audiences laugh, worldwide. She touches on topics related to the broader disability experience, her Italian-American family, and her experience paying back student loans. She has been part of the popular Comedians with Disabilities Act since 2010.
"It helped me find my voice as a disabled comic," Nina told the Post. "It really set that tone that I could talk about these things as long as I was funny. You gotta be funny. You can't half-ass funny."
And she is definitely funny.
"One of the reasons I started Punchline Records was to help amplify comedic voices that may have otherwise been marginalized," said Matthew Layne, president and founder of the record company. "Funny is funny. Nina G is one of the funniest—stuttering or not."
Liz Barrett is the Copy Editor of the Alameda Post and writes about our community. Contact her via [email protected]. Her writing is collected at AlamedaPost.com/Liz-Barrett.