The 25th Annual Putnam County Spelling Bee is showing now through March 26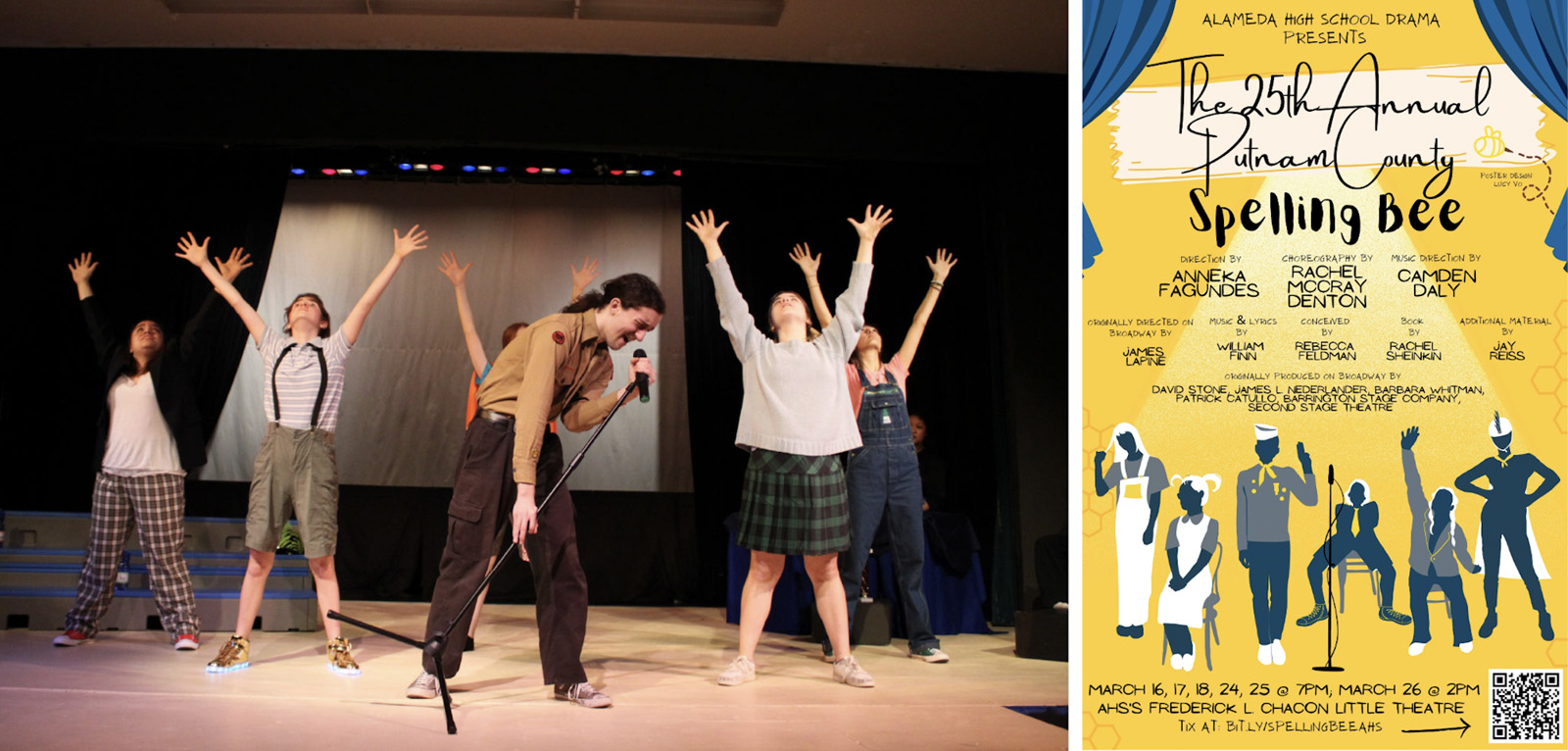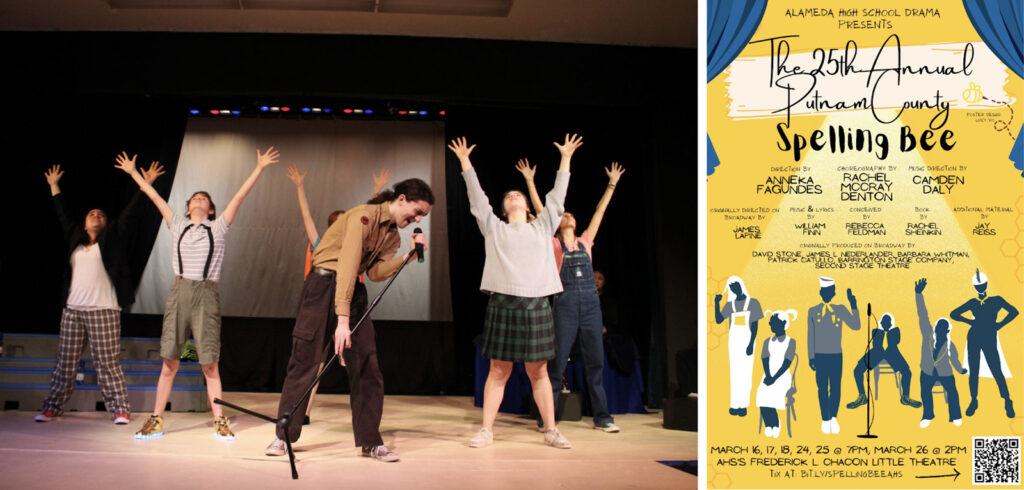 A play this fun and oh so fine deserves review in couplet rhyme:
A bunch of Hornet actors did a play 'bout spelling bees,
And trust me all you readers it was something fun to see.
It is in fact a musical, there were songs greatly sung,
And 'twas fun watching kid thespians play kiddos oh so young.
The director Ms. Fagundes deserves much thunderous rich praise,
For the great work that she did, rehearsing oh so many days.
Also earning kudos for sublime choreography,
Is one Rachel McCray Denton, as talented as can be.
The great great Camden Daly provided direction music-wise,
The work he did was boffo, each note sung a sweet surprise.
Technically the play was not at all a stinky clunker,
Thanks to the many talents of the great Sir Richard Bunker.
The set worked well and charmed us, hats off to the mighty crew,
The lights and sounds sublime, I applaud everything you do.
The key ingredient for a tall tale on how you spell,
Are the actors and golly goodness they were all so really swell.
There were so many many that were all super sublime,
I shall praise the group henceforth in extra fancy cutesy rhyme:
Allen, Chris, Jordan, Max,
Theo, Ryan, Carmen, Kas;
Layla, Bailey, Elizabeth,
Sofia (now take a breath);
Baily, Sydney, Ella,
Sophie and Ellia;
Viola, Maya, Aubrey,
Mia, Anika, Maddy;
Gali, Hailey, Zyon, Jay,
River, Andrew, Charlotte, May;
Stefano, John, Yelani, yay!
Heather, Sophia, Artemisia,
I hope this list doth please ya!
(And if I missed a name or two, apologies from me to you.)
The 25th Annual Spelling Bee takes place in Putnam County,
Luckily for thou and thee there are more shows for you to see:
March 24 and 25 at 7 p.m. and March 26 at 2 p.m.
Tickets for remaining performances may be purchased online.
Gene Kahane is the founder of the Foodbank Players, a lifelong teacher, and former Poet Laureate for the City of Alameda. Reach him at [email protected]. His writing is collected at AlamedaPost.com/Gene-Kahane.