ESSENCE – a Contemporary View of Nature brings together the work of California artists Kim Cheselka and Jan Watten. Both artists are engaged with unique approaches to image-making using analog film photography and painting. With nature as their inspiration, these tranquil observations express the importance of exploring and celebrating the beauty of our world.
Jan Watten captures the natural world around her in black and white with a medium format film camera, seizing the moment into contemplative and lyrical images. Her images evolve from observing and exploring the natural world – with the objective of capturing an essence of nature. Visit her website at https://janwatten.com.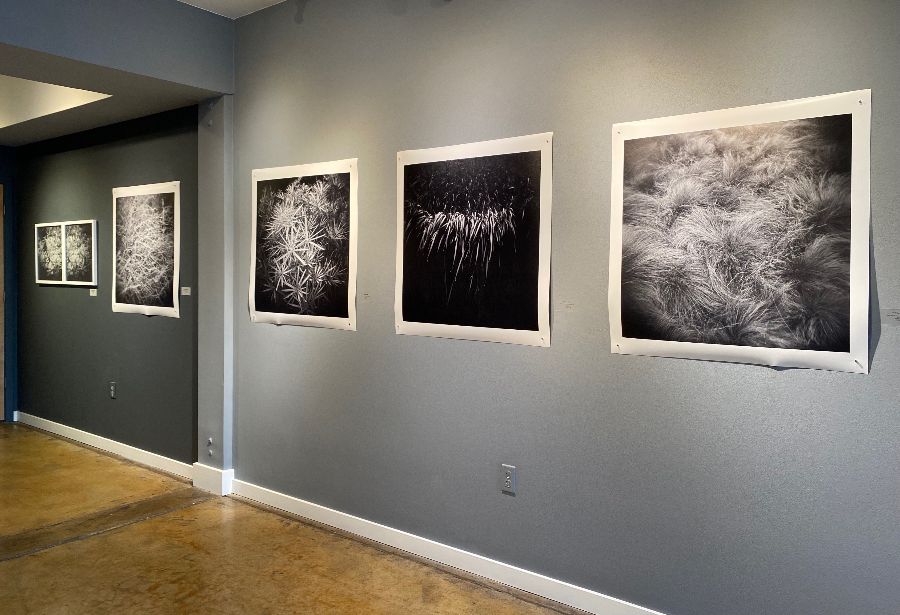 Kim Cheselka's large scale gouache paintings focus on the symbolic nature of tree growth rings and investigate memories past and emotions present. Her work entices the viewer to delve not only into her unique visual expression but their own process of investigation as well. Her website is located at https://www.kimcheselka.com.
Join photographer Jan Watten in the K Gallery at Rhythmix Cultural Works (https://www.rhythmix.org), 2513 Blanding Ave. on Saturday, Feb. 19, from 2:30 to 4:30 p.m. This will be the last day the gallery will be open other than by appointment.
This exhibit was curated by Janet Koike, and closes Saturday, Feb. 25. If you're unable to visit the gallery in person, works by both artists are available online from Flickr: https://www.flickr.com/photos/rhythmix/albums/72177720296224783/.