Visit the free exhibit on May 13 for visual art, live performances, and video installations
"If redemption wasn't made for people with our experiences, then for whom?"
— Stanley Tookie Williams, Crips gang co-founder, book author, anti-gang-violence activist, and six-time Nobel Peace Prize nominee, executed at San Quentin Prison in 2005. 
The Art of San Quentin, presented by the West End Arts District and ArtReach on Saturday May 13, features creations by artists incarcerated on death row at the infamous California prison. It explores the healing and redemptive properties of art making.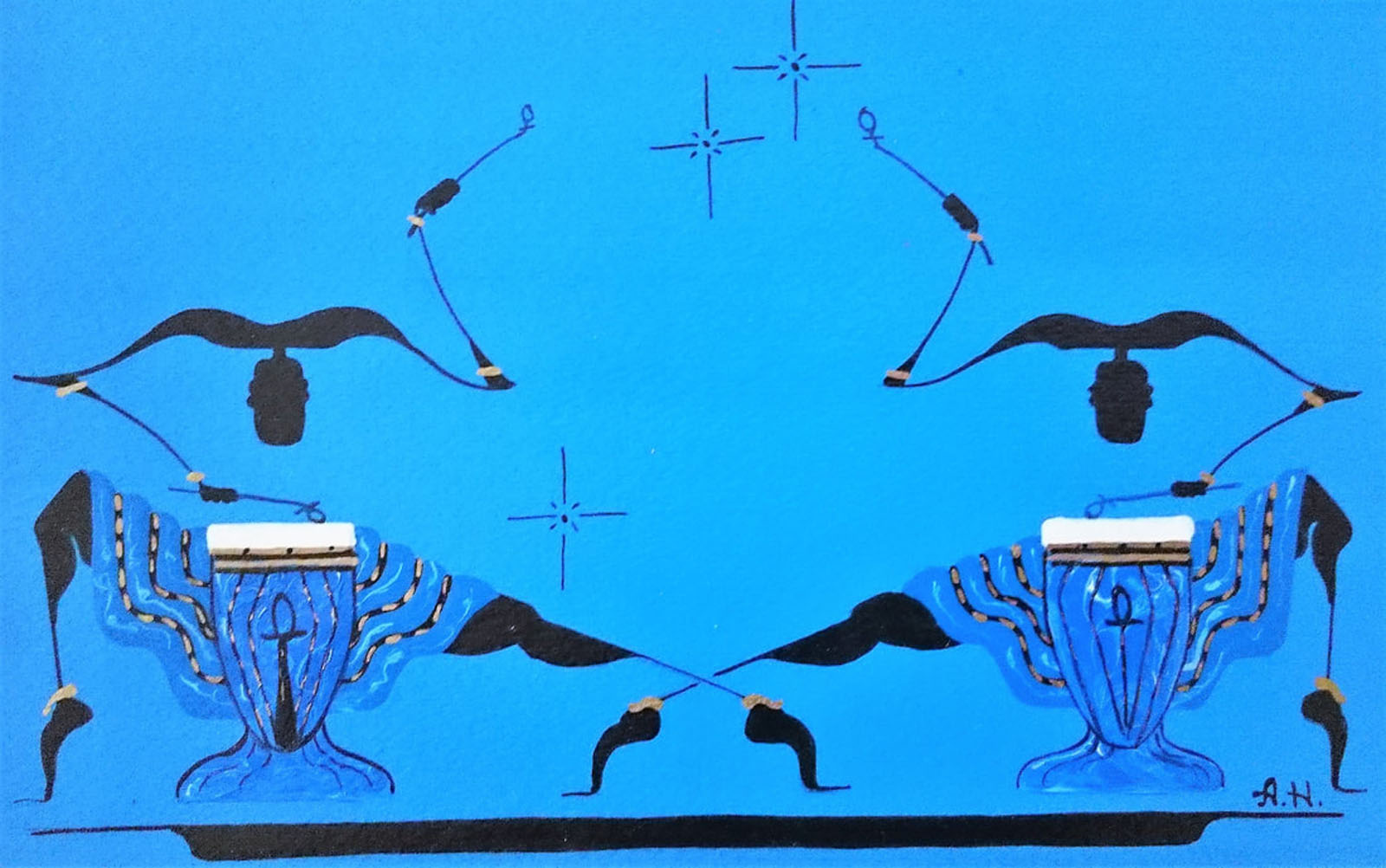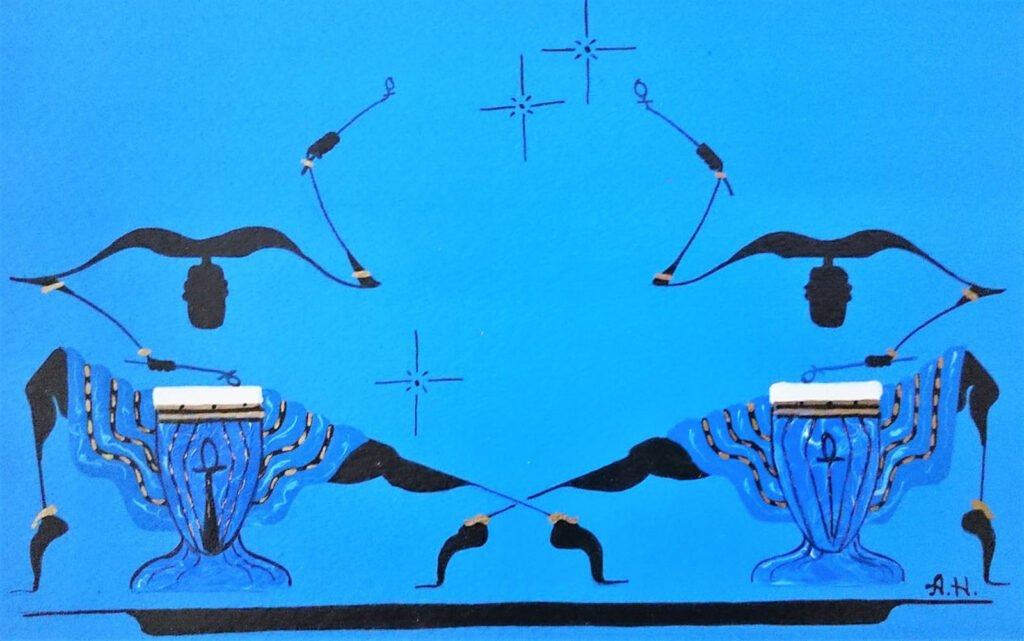 "Experiencing the work of these accomplished and resourceful artists will help to break down stereotypes and initiate dialogue about mass incarceration and capital punishment," according to the Art of San Quentin web page.
The free exhibit, which is open 5 to 9 p.m., features visual art, live performances, and video installations. Visitors may view the pieces on their own—start at the Healing Garden, 1435 Webster Street—but are strongly encouraged to take part in a 45-minute guided art walk. Spots are limited for the two guided walks, which start at 5:30 and 6:30 p.m., so participants should reserve online as soon as possible.
The Post spoke with West End Arts District Executive Director Tara Pilbrow about what instigated the project and how it has come together.
What inspired you to start working on this project?
In August 2022, choreographer and filmmaker Alex Ketley shared a dance film created in collaboration with Bill Clark, a prolific artist who has been on death row in San Quentin for more than 20 years. The film, "Distal Imprint," gives a detailed account of Clark's daily routine and environment. It transmits the humility and positivity that characterizes all of Clark's artwork, and it helped me to recognize how little I know about the incarcerated population at San Quentin, despite having driven past it hundreds of times. There are more than 3,000 people incarcerated at San Quentin; 671 of them are on death row.
Inspired to share this work, we approached Nicola White, founder of ArtReach, an organization founded in 2015 to "provide a platform for artists on death row to exhibit their art and creativity." White agreed to share her collection with us, and also reached out to her network with a call for further pieces. We received over 130 pieces of artwork from 20 artists. We quickly realized that we were going to need to expand the scope and footprint of the exhibit. A fraction of the collection will be on display at the Fireside Lounge throughout May and June. The rest of the collection will be presented on Saturday, May 13, at a number of locations along Webster Street.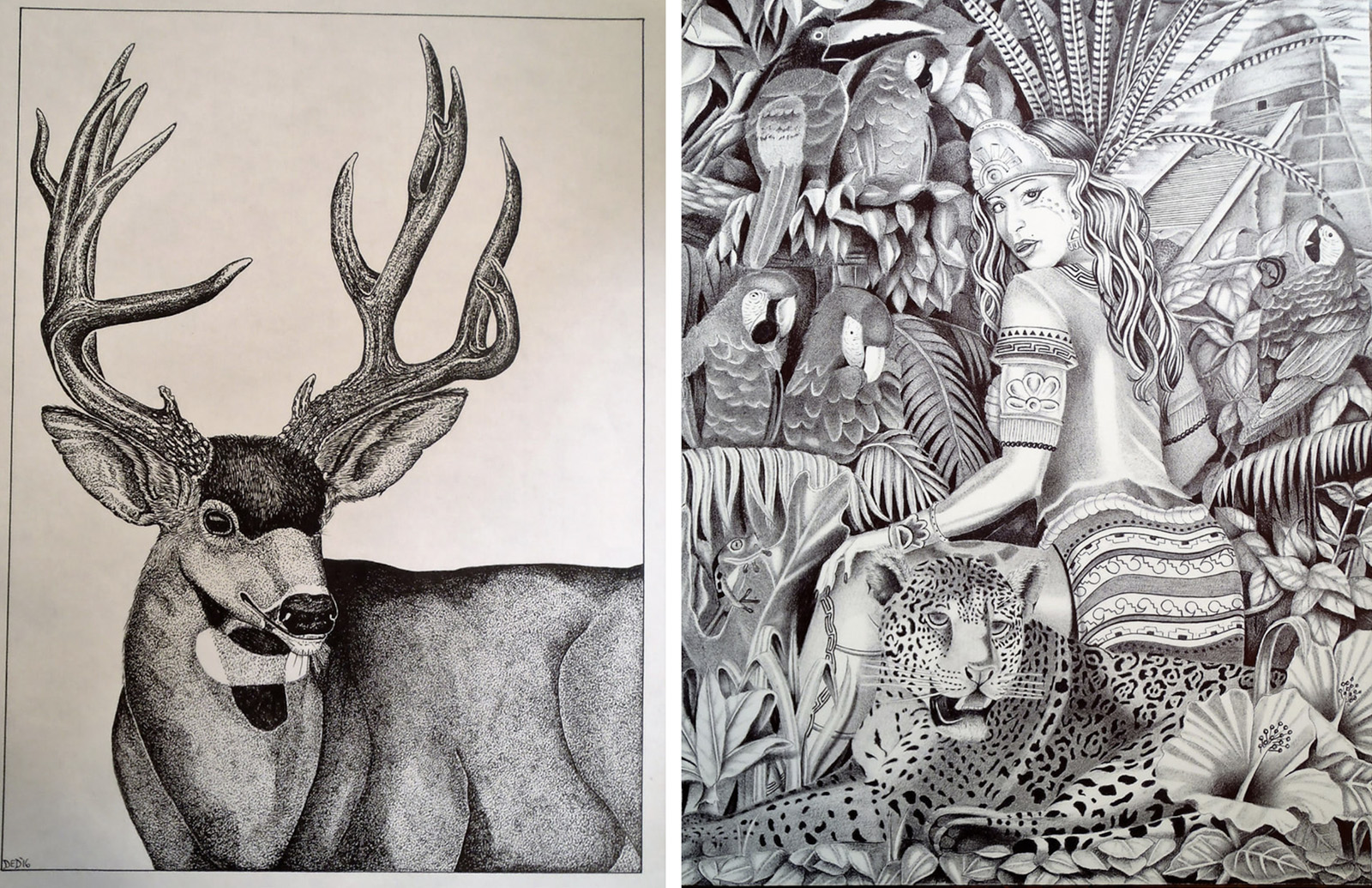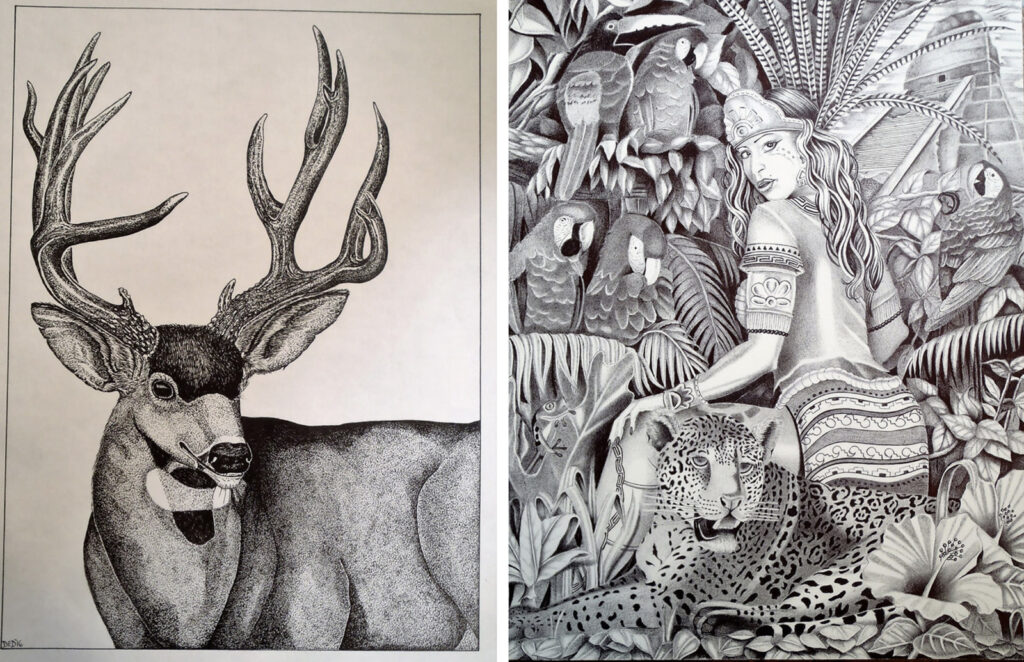 Tell us a little more about the live performance and film elements.
We were excited to expand the exhibit beyond visual art and incorporate some performative elements. ArtReach was able to share with us a collection of poetry that was written, and in some cases recorded by the death row inmates.
The film and dance elements come from the ongoing work between Alex Ketley and Bill Clark. In the wake of their 2021 dance film project, the two artists have continued their collaboration. In January 2023, they began co-teaching a 10-week course for students of the Theater and Performance Studies department at Stanford University. The course, named "DanceAcution," involved Clark sharing some of his writings with students as research material, and then calling into the class each week from the prison phone so students could interact with him directly.
The Art of San Quentin exhibit includes some live performance and film works made by the students, as well as live readings and recordings of poems from the death row artists.
Who else worked with you?
Bringing all this together has been a challenge. West End Arts District is so grateful for the support of the West Alameda Business Association, Frank Bette Center for the Arts, Digifli, and East Bay Open Studios, as well as the enthusiasm and generosity of our host spaces on Webster Street: the Healing Garden, the Fireside Lounge, Calafia Taqueria, Feathered Outlaw, Chau Gah Kung Fu Academy and Zhaldees Eats and Beats.
And we would like to thank our annual sponsors: Stiiizy, RADIUM, and Hawthorne Suites, as well as all the generous individuals and volunteers who make our work possible.
The Art of San Quentin exhibit is one of many events and exhibits being hosted and supported by Oakland Art Murmur as part of the two week East Bay Open Studios program.  Check out their event program online.