This week's report is a special feature and a contest all rolled into one. In my many adventures around town, I started noticing the emblems that various makes of cars were sporting. Some were obvious like Ford, GMC, KIA, etc. Others were just symbols that required me to do some research.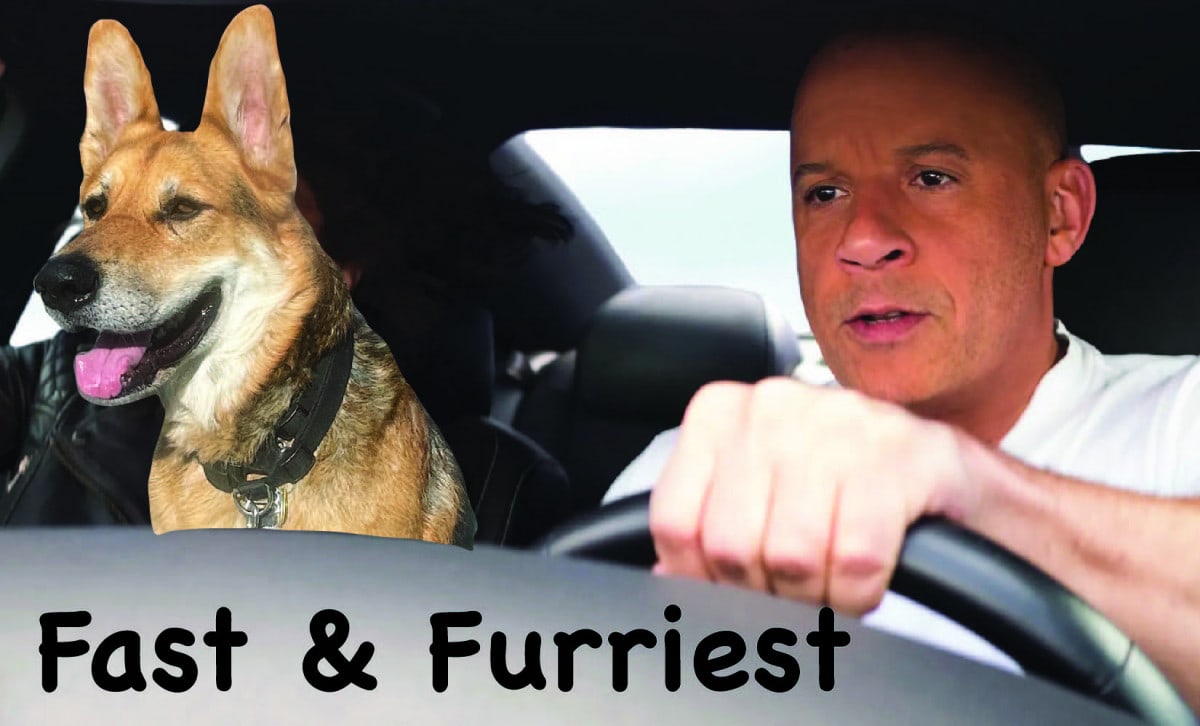 I have picked out and included nine of these emblems in this report. How many do you recognize and could name the manufacturer? The challenge is to identify all nine. If you can, I will personally deliver a limited-edition Bear's-Eye View of Alameda coffee mug to your Alameda address while supply lasts. I think there are ten mugs left.
Send your list in the order they appear in the post to my human companion Jeff — [email protected]. I will post the car brand name of each image next week.
Also, the Walk-by image of Kathleen Ann Schwindi di Casare's Alameda home and Streetcycle features will return next week.
It's supposed to be a beautiful warm summer week in Alameda starting today. Please remember that most of us are only a few inches above the hot sidewalk and catch a lot of that reflective heat. The hot sidewalk can also be hard on our paws small and large.
Finally, please keep those water bowls full.
Mouf, Roving Reporter
Bear's-Eye View of Alameda
Mouf and his human companion can be reached via [email protected]. Their stories are collected at AlamedaPost.com/Jeff-Cambra/. All photos by Jeff Cambra.