Out here in the far southeast edge of the 94502—Bay Farm Island, also affectionately known as "Siberialameda"—the leaves of the multiplicities of trees are beginning to show the red, flame, and sepia shades of Autumn.
Also present in my modest hovel are beautiful displays of autumn flowers, artfully arranged by my resident interior decorator, who never tires in trying to spruce up my minimalist means of existence. Despite her efforts of aesthetic prowess, my fall color of choice is not floral. It is instead a splendid, orange and greasy chili dog, like the ones once made at Alameda's late, great Doggie Diner, at Pacific Avenue and Webster Street, where a Subway franchise now stands.
Preceding my most memorable purchase of those fluorescent orange tributes to severe heartburn, I experienced an equally indigestible lunch at a customer's house, located right up Pacific Avenue with a full view of the large Doggie Diner Doggie Head, a gaudy signage that still lives in museum displays.
Mr. and Mrs. Reyes, a 50ish, diminutive couple who proudly displayed their Filipino heritage, quirks, and customs, had asked me to fix their big, expensive, Zenith console TV. When I entered the living room of their immaculate Victorian-era home with its high ceilinged, pine-floored, bright-white living room, I happily discovered that the couple practiced my concept of minimalistic, utilitarian furnishing.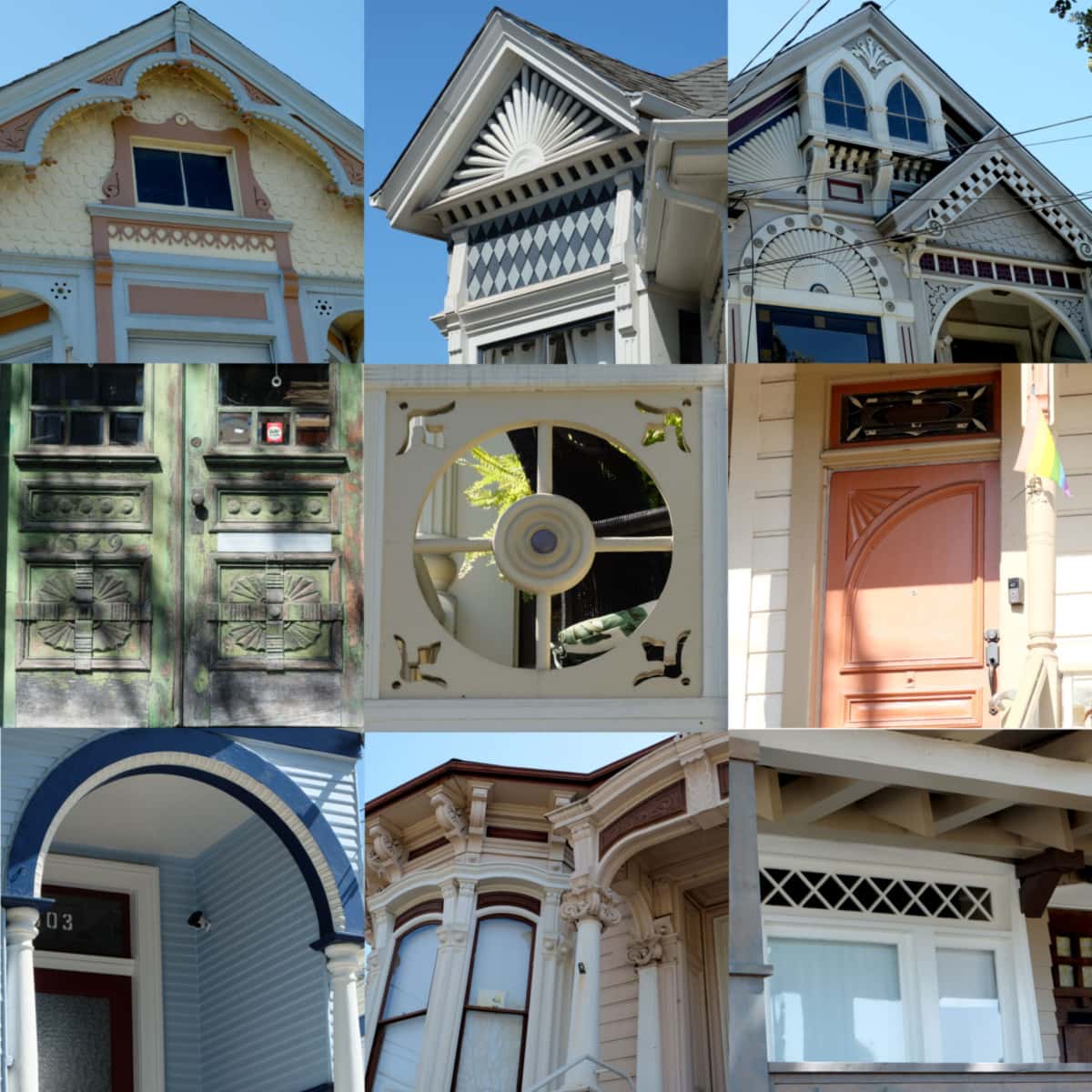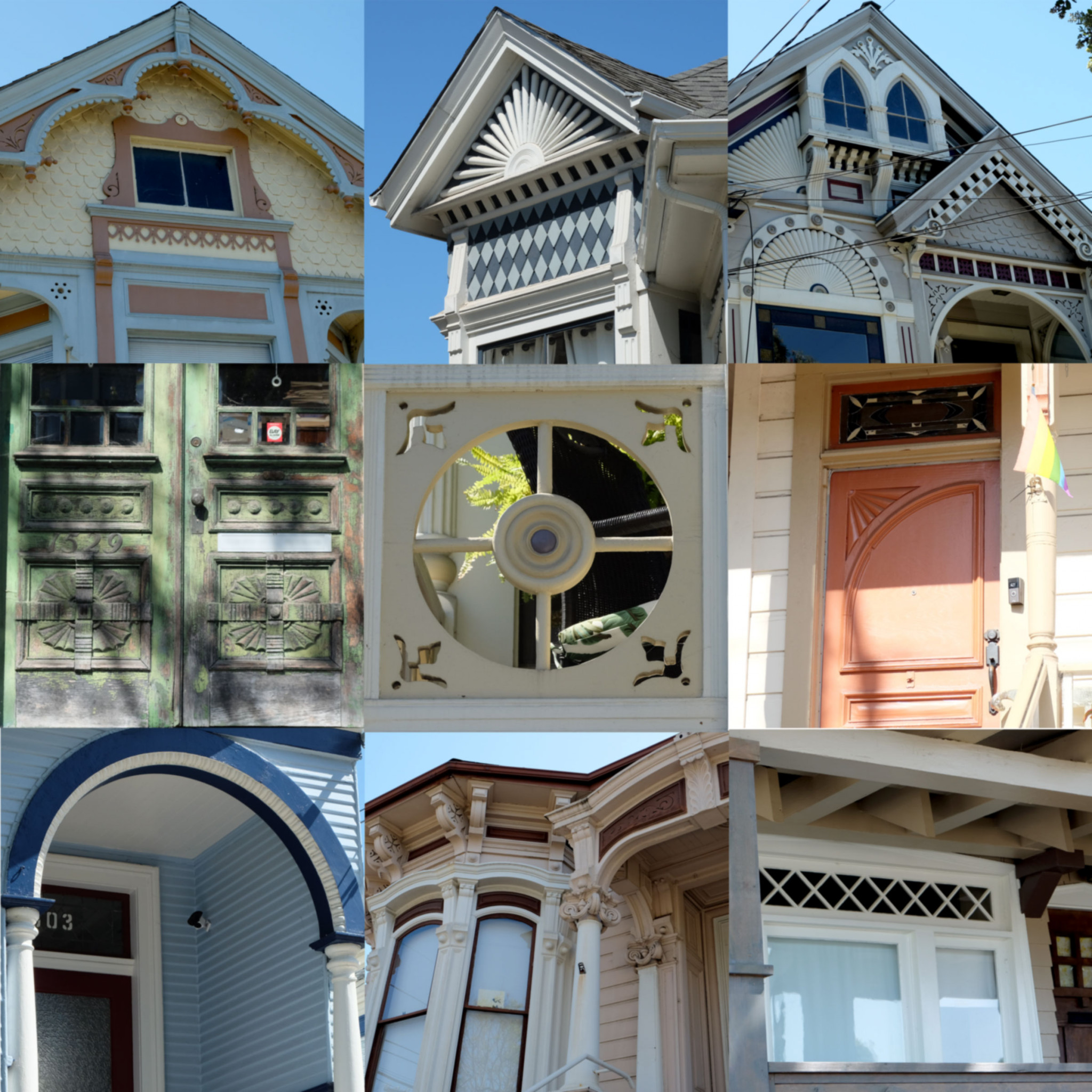 On the fireplace mantle stood a line of full bottles of outrageously expensive Johnny Walker Blue Label Scotch. The couch's end tables were loaded with cans of Mary Ellen Roast Beef Hash, Dinty Moore Beef Stew, Hormel Chili, Bumble Bee Pink Salmon, and Del Monte New Potatoes.
In order to service the TV, I asked Mr. Reyes to clear its top of two large stacks of Armour Barbeque Vienna Sausages and a massive pile of Hormel Spam. As he worked, Mr. Reyes entertained me with a monologue in his heavily accented, clipped, very precise, Mr. Spock-like, formal English.
"Gil, it is customary in the town of my Filipino ancestry to covet the wonders of good canned food," he said. "To own such foods is a sign of luxury, prosperity, and good taste. Hence you see them all over our home. You will observe that they are all the finest brands, and when we ship them to our families on Mindanao, they make a fine profit selling them."
"Yeah." I responded. "I'd sure be happy to score a bottle of that Blue Label. That's probably the best Scotch in the world."
Mr. Reyes pondered that, then barked, "Perhaps it is time to proceed with the repair of the TV. My wife, Mrs. Reyes, is anxious to catch up on her telenovelas, and will probably enter this area soon to get an update on your progress."
Right on cue, Mrs. Reyes entered and began yelling at her husband in a peculiar blend of Tagalog and English. The only words I understood were, "Fix the damn TV!"
The repair was easy, and to Mrs. Reyes' delight, her telenovelas again boomed forth. She was so happy that she invited me to stay for lunch, but her husband seemed dubious and cautiously stated, "My wife, Mrs. Reyes, is an excellent cook in her own way, which is a rather eclectic blend of traditional Filipino flavors using American ingredients."
Now I was dubious too.
Mr. Reyes set up three TV trays in the living room, and soon we all were watching telenovelas while dining on enormous ceramic bowls filled with very tasty, intensely garlicky, steaming white rice. Because my knowledge of Filipino foods was limited to lumpia, pancit, chicken adobo, and balut, I asked, "What are we eating, Mrs. Reyes?"
She smiled and cordially answered, "It is called Mrs. Reyes' rice."
Mr. Reyes chuckled, and added, "Actually, it is called 'Sinangag' but it the bright orange sauce on top is Mrs. Reyes' concoction.
Concoction was the proper noun for it. It was one of the worst things I had ever eaten. It had been run through a blender and was as greasy and meaty as a chili dog and still sported chunks of Spam, vienna sausage, peanuts, and what tasted like salmon, blended together with canned stewed tomatoes and sweet rice vinegar.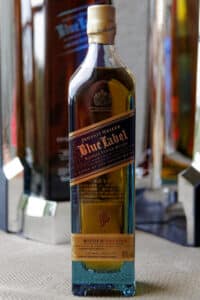 The only way I controlled my nausea was with sips of San Miguel beer, an excellent pilsner that Mr. Reyes had provided.
Mrs. Reyes was watching my eating progress, which meant swallowing the sauce quickly, with a big gulp of San Miguel.
"My, I'm so happy that you like my sauce," she said. "You're eating it so fast! I have some left over. I'll give you some to take home to your family." She gathered the bowls and bottles and returned to the kitchen.
Then to my amazement, Mr. Reyes went to the mantle, grabbed a bottle of Blue Label, and discreetly placed it in my tool box. He smiled and chuckled, "This is for keeping peace in my home by fixing the TV and not spitting out that sauce!"
Mrs. Reyes handed me the container of sauce and paid the repair bill with four crisp twenties.
I happily left their house, tossed the sauce in a garbage can, then gazed west at the Doggie Diner and deliberated, talking to myself. "OK, you've already got heartburn from that awful sauce, so what's stopping you from getting a couple of chili dogs? Go for it!"
I entered Doggie Diner and was delighted to see that George, the slight, handlebar-mustached, cranky old fry cook was on duty, festooned in his ancient, grease-stained, beige Stetson hat.
"With or without?" he snapped, not bothering to ask my order. He popped two Evergood brand, crisp skinned franks and two buns on the grill. He dumped a cup of greasy caramelized onions next to them, and was soon ladling greasy bright orange chili into cardboard boats that held the hot dogs. Then he smothered them with caramelized onions.
He brought them to the counter, took my money, and gave his usual blessing.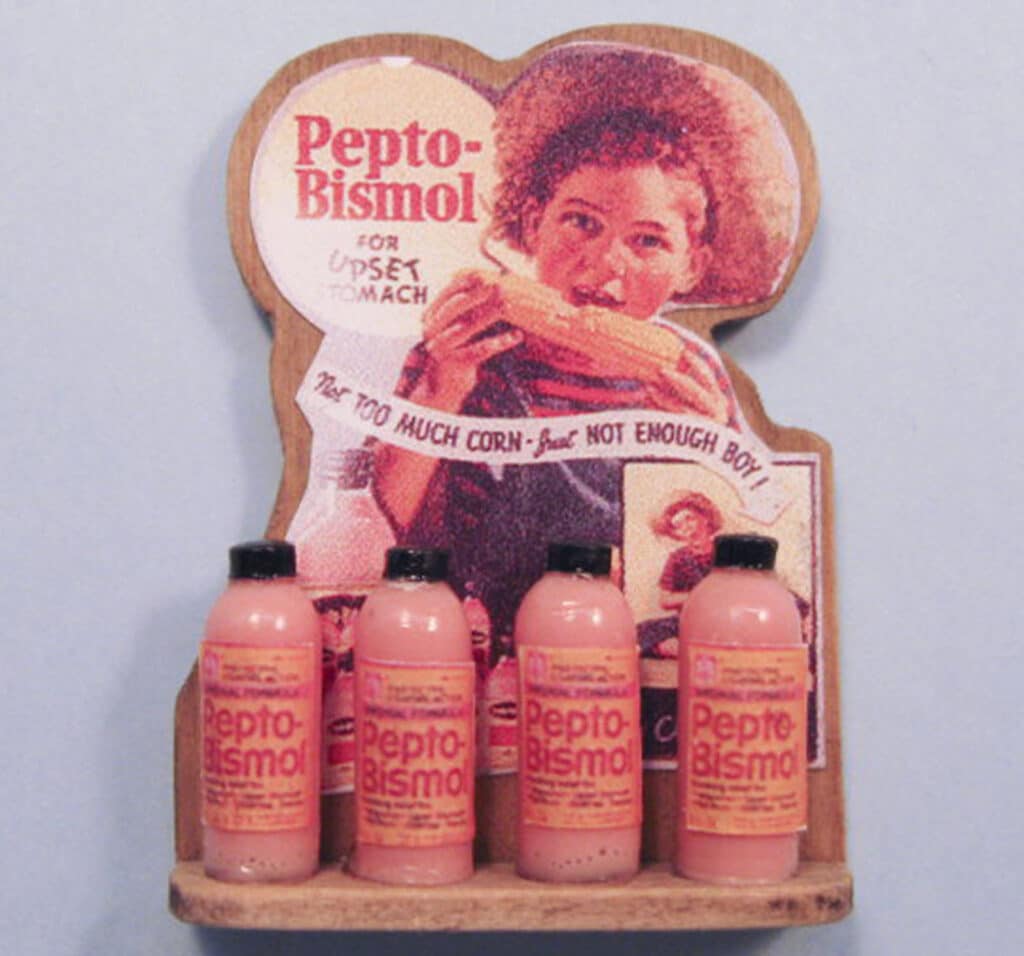 "May God help you," he said.
To my good fortune, George hadn't dumped too much cayenne in the chili, so the dogs, although swimming in orange grease, didn't reach the "bottle of Pepto Bismol" level of heartburn.
Alas, now George and Doggie Diner are long gone, but the autumn splendor of chili dogs can be enjoyed with this recipe.
Almost the Doggie Diner Chili Dog
The chili
1 lb. ground beef
10 oz. can tomato sauce
1/2 cup ketchup
1 tsp. chili powder
1 tsp. cumin powder
1/2 tsp. onion powder
1/2 tsp. garlic powder
1/4 tsp. cayenne powder
1/2 tsp. Worcestershire sauce
1/4 tsp. salt
1/4 tsp. pepper
1 tsp. brown sugar
In a saucepan, brown ground beef. Don't drain the pan. Add the rest of the ingredients and simmer on low for 30 minutes.
The chili dog
1 Evergood beef frankfurter
1 plain packaged hot dog bun—Don't use artisanal buns!
French's yellow mustard
Bottled hot dog relish
1/2 cup chopped white onions
1 antacid of choice
Heat oven to 350 degrees. Heat bun until warm. In a lightly oiled cast-iron skillet, fry frankfurter over medium heat until lightly browned, about three minutes. Spread mustard and relish on both sides of bun and insert frankfurter. Cover the frankfurter with chili, then cover the chili with onions. Eat immediately. Feel the burn.
Gil Michaels is falling out at [email protected]. His writing is collected at AlamedaPost.com/Gil-Michaels.