Bear's-Eye View of Alameda for January 15, 2023
The big news this past week was the atmospheric river that hit Alameda and did a lot of damage by flooding and uprooting a bunch of trees. Personally, I love the rain, and apparently, the squirrels don't mind it either. They were out even in the downpour, and I was right on it – barking, pulling on the leash, and dragging my human companion along the way.
Unfortunately, my human companion hates being cold and wet. He has been trying to get me to shake off the water from my coat OUTSIDE on the front porch by grabbing the skin on my neck and shaking it back and forth. I prefer to wait until I get INSIDE and drop a quart of water on the old wood floor. As a result, my walks have been severely limited, and he tries to avoid taking me out when it is actively raining.
Looks like next week will be better, with rain only scheduled for Monday and Wednesday so I should be back out walking more Alameda streets. Even though the rain curtailed my walks, I still have a lot to report.
One day, I was on my way to Starbucks to pick up a puppuccino and saw a waterfall pouring off the Hearing Zone building.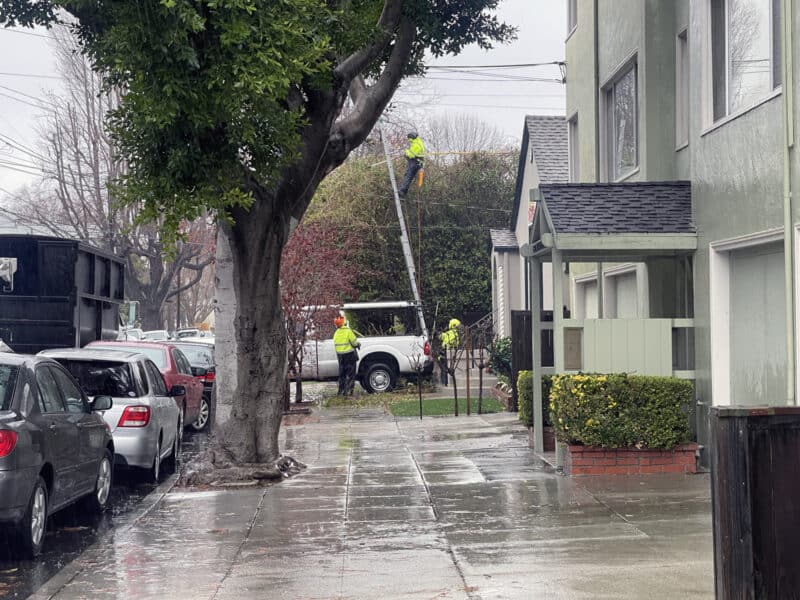 On another day, I saw a gardener near the top of a ladder that was only leaning against a truck trimming a big bush in the middle of a downpour. It was crazy.
In other gardening news, a new law took effect in Alameda on January 1st that banned gas powered leaf blowers from the entire City. While most seem to get the message, at least one company did not. If you are an Alameda resident and hire a gardener, please be sure to tell the owner to only use an electric blower or buy a rake.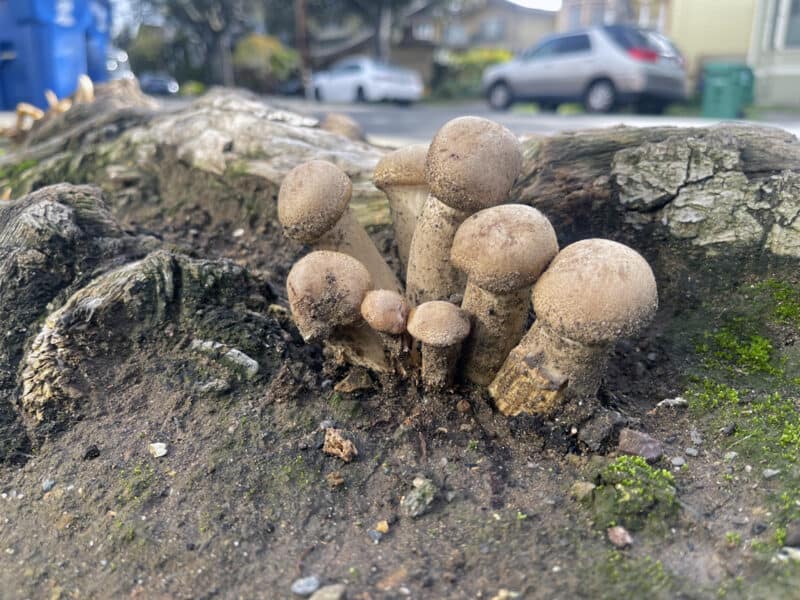 On the flora front, all this rain has prompted a flurry of botanical bursts. Mushroom clusters started popping up in lawns, gardens, and around tree trunks, and while the street trees are bare and devoid of leaves, there is still plenty of color in Alameda gardens.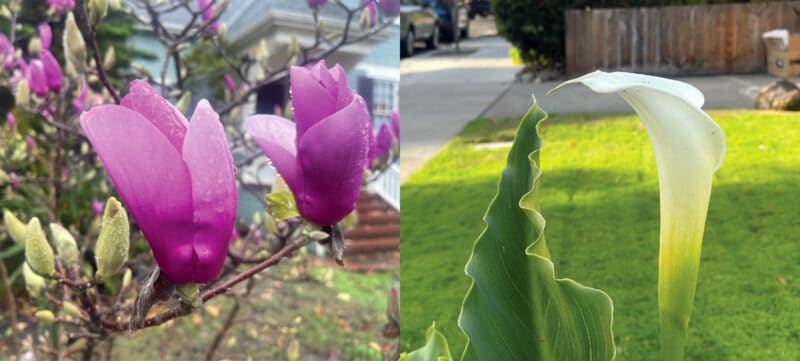 Magnolia and Cala Lily blossoms are making their mid-winter appearance and are just gorgeous even on a cloudy, overcast, rainy day.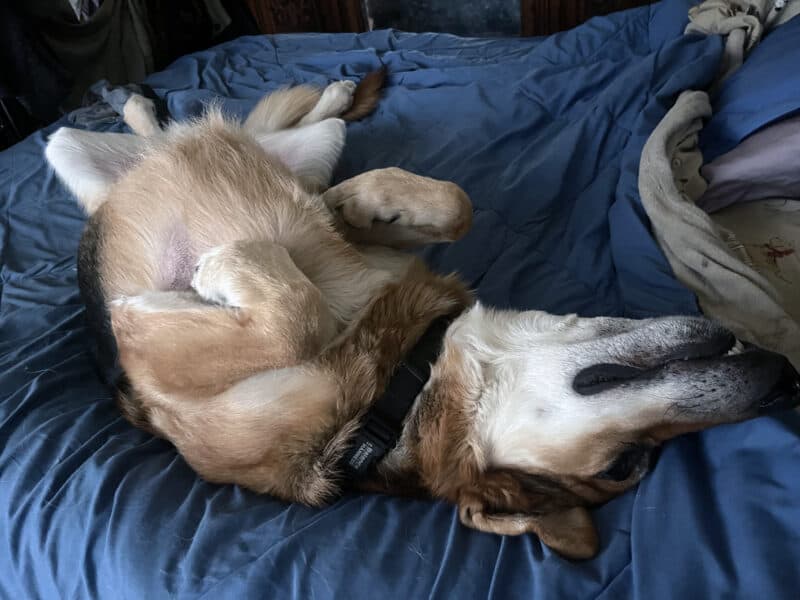 A couple of you asked what I did on New Year's Day. Well, just like the rest of you, I slept in, and of all the stuffed toys and treats I received on December 25th, I liked the big Ritz Crackers box.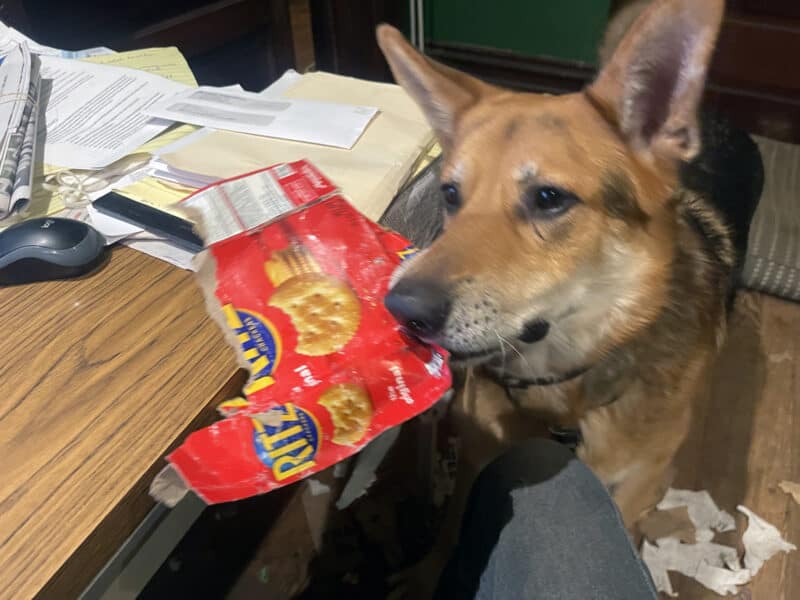 BEST GIFT EVER!
Be safe,
Mouf, Roving Reporter
Bear's-Eye View of Alameda

Mouf and his human companion can be reached via [email protected]. Their stories are collected at AlamedaPost.com/Jeff-Cambra/. All photos by Jeff Cambra.