Bear's-Eye View of Alameda for March 26, 2023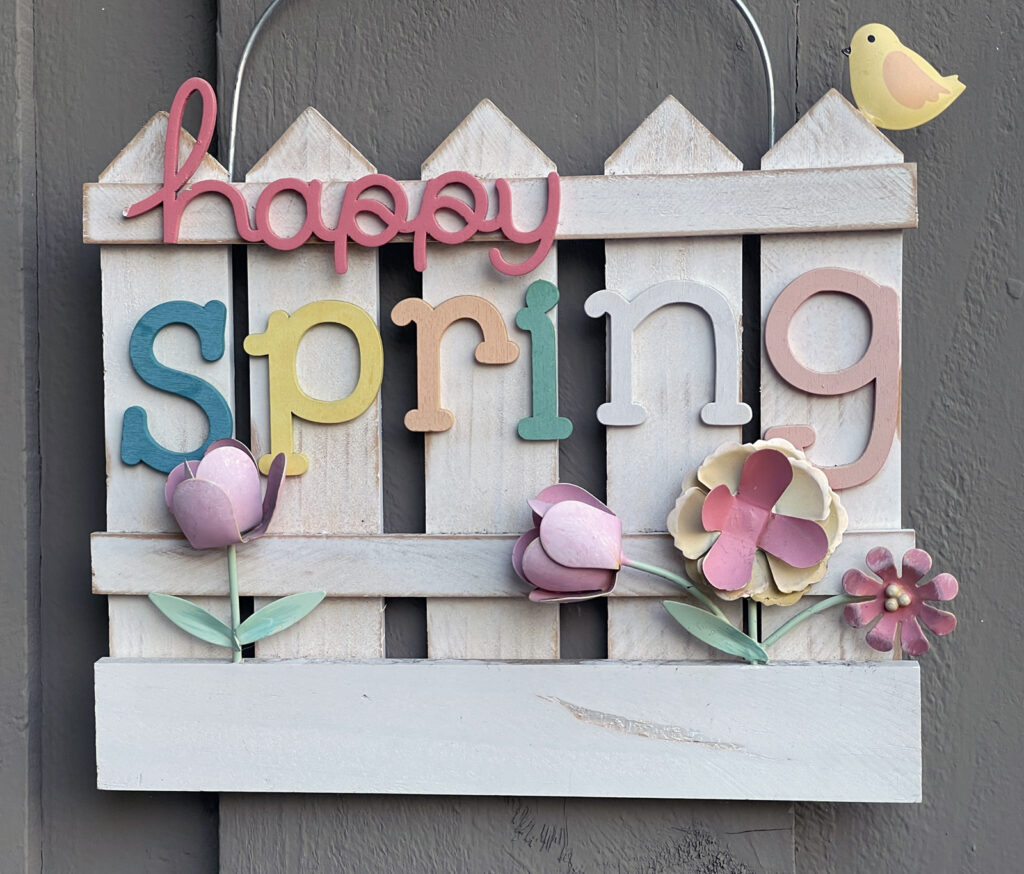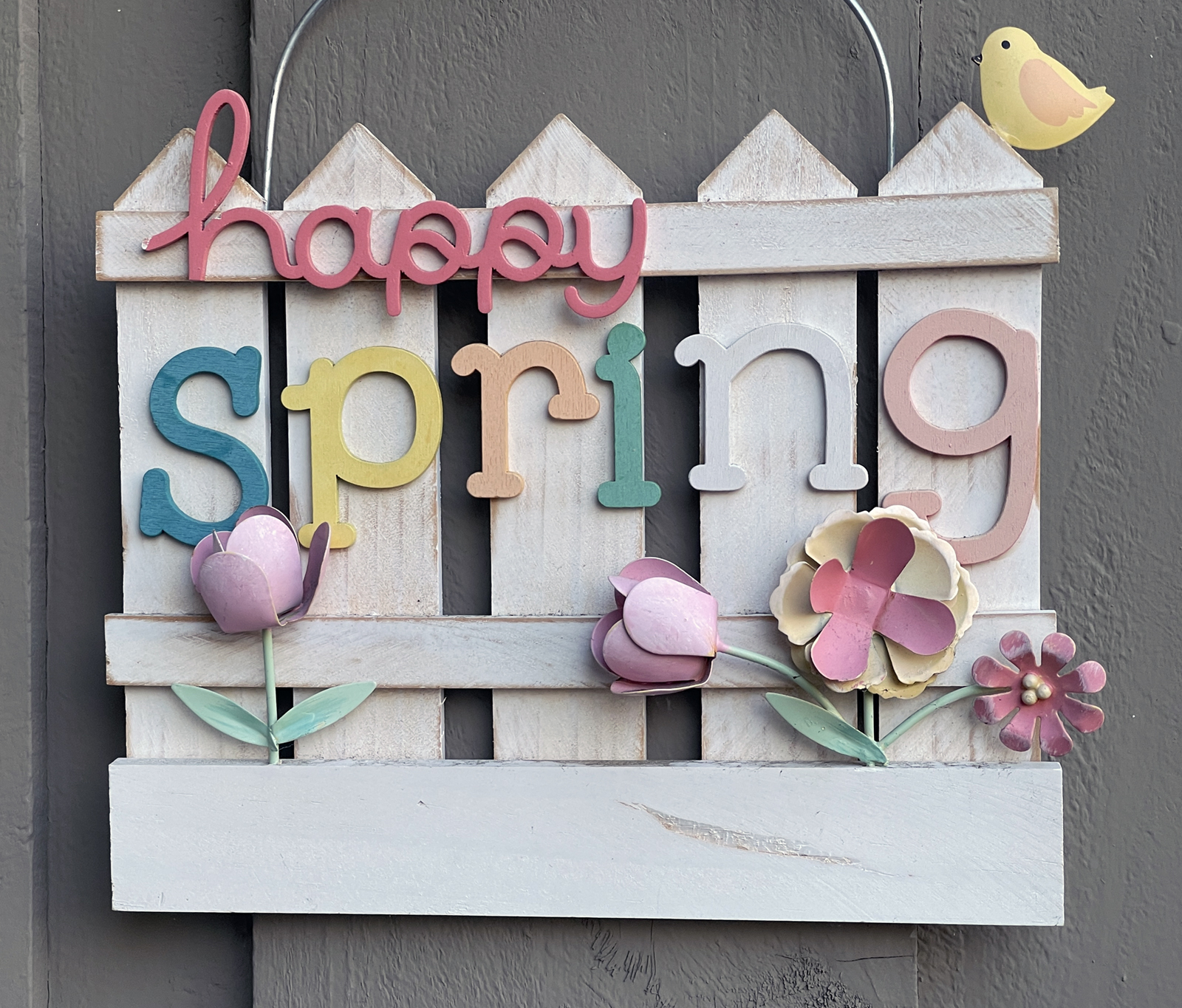 According to the Farmers' Almanac, if March comes in like a lion, it is supposed to go out like a lamb. Well, given the nine-plus atmospheric river storms we have had in March, the first day of Spring should have gone out like a lamb.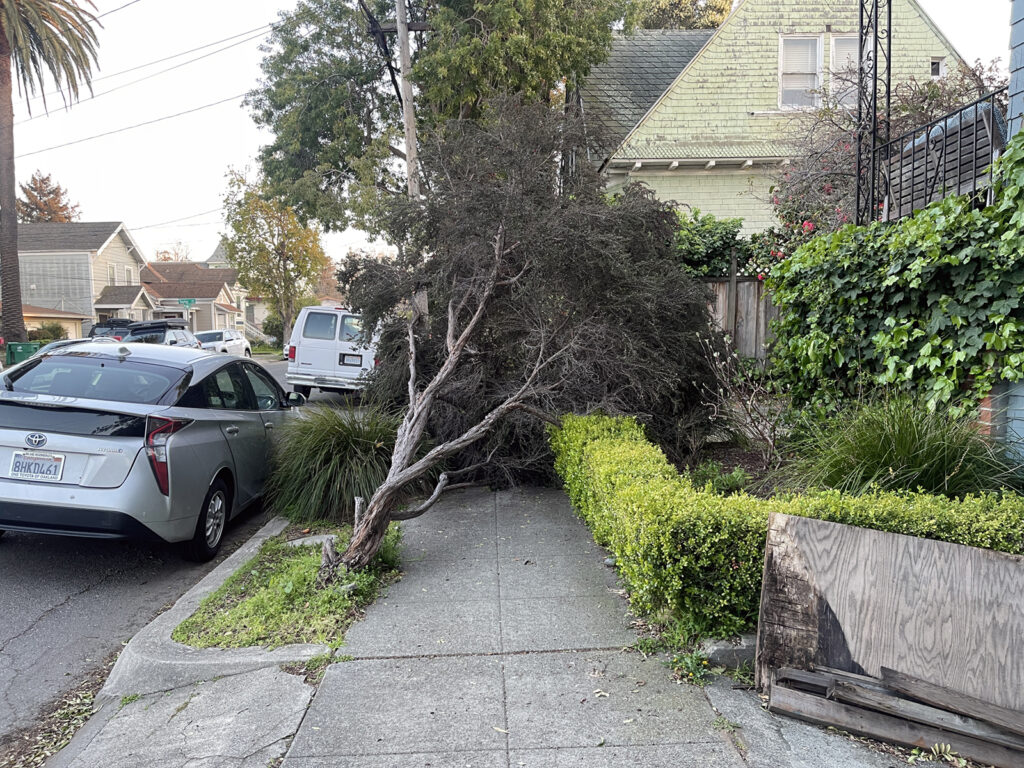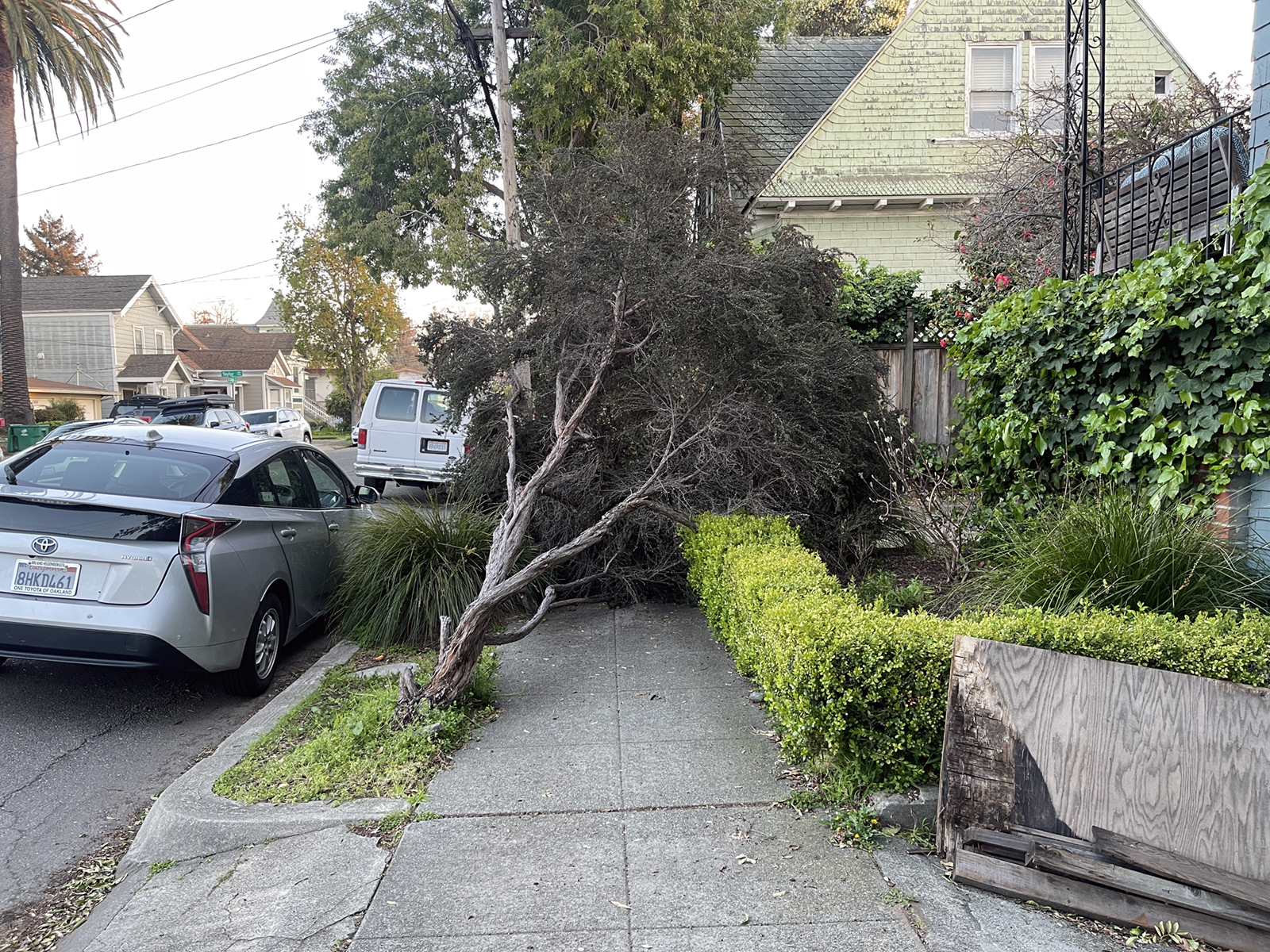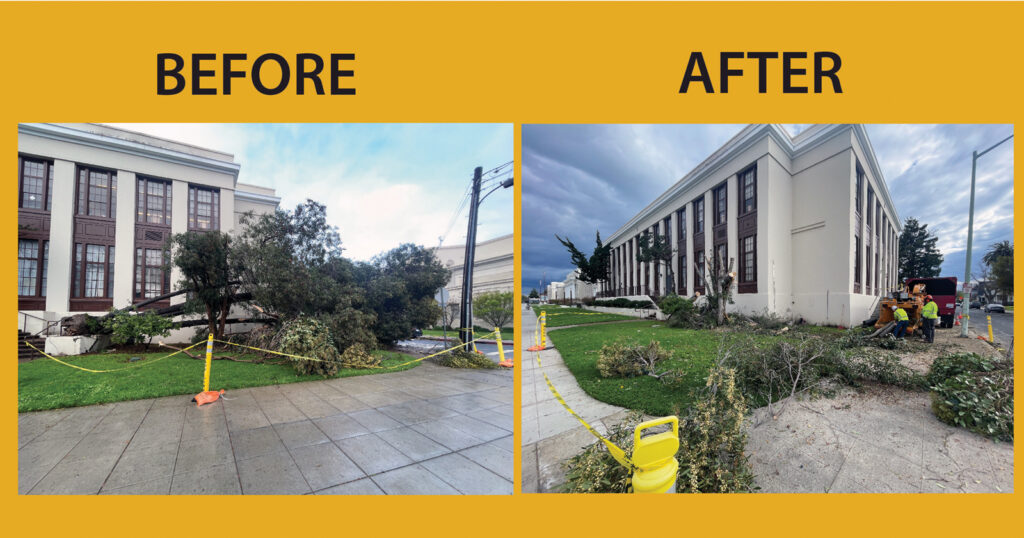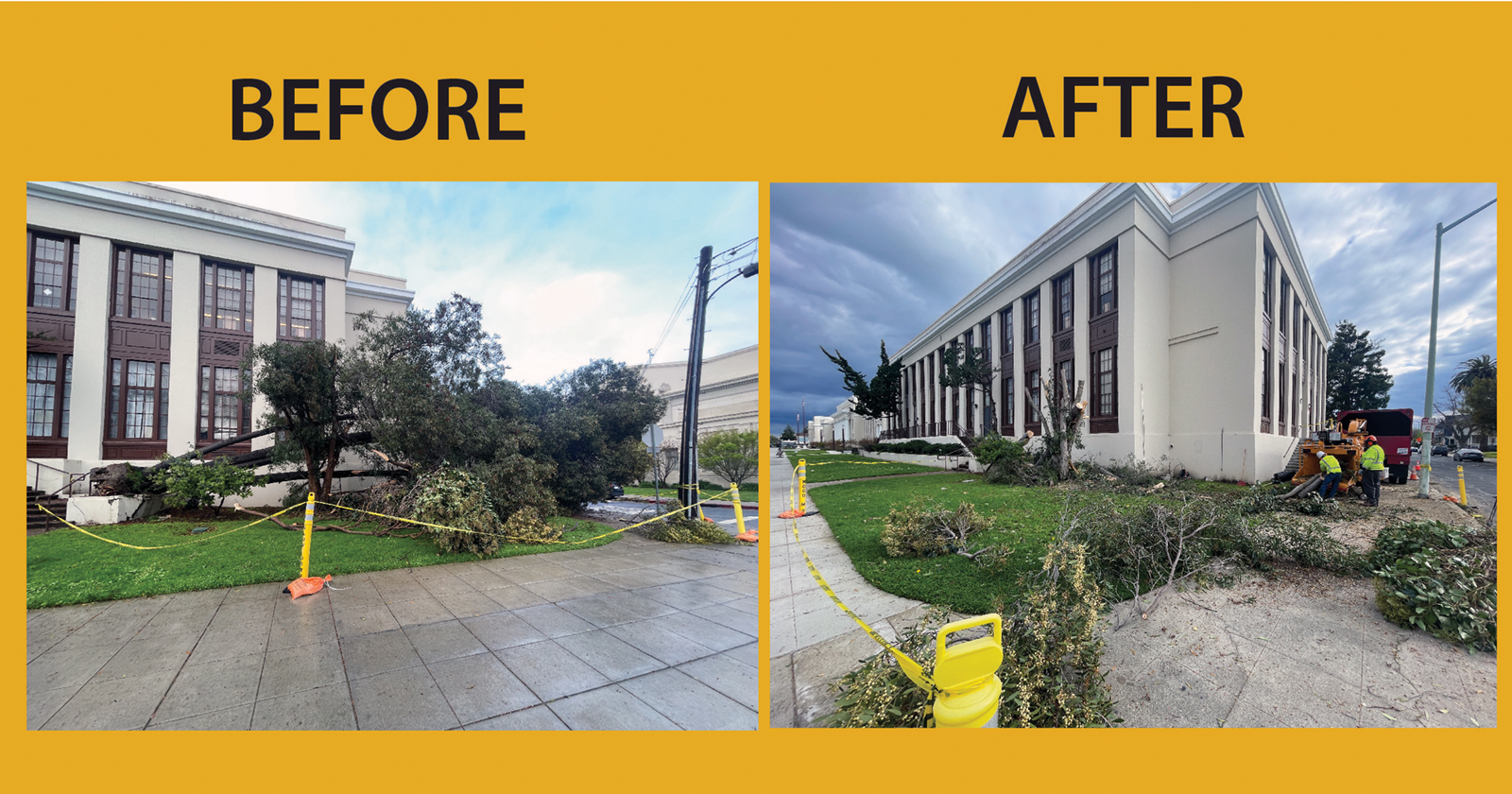 I think it is pretty clear that March did come in like a lion and is going out like a Tyrannosaurus Rex… on steroids! Flooding, downed trees, wind damage… it was all present earlier this week.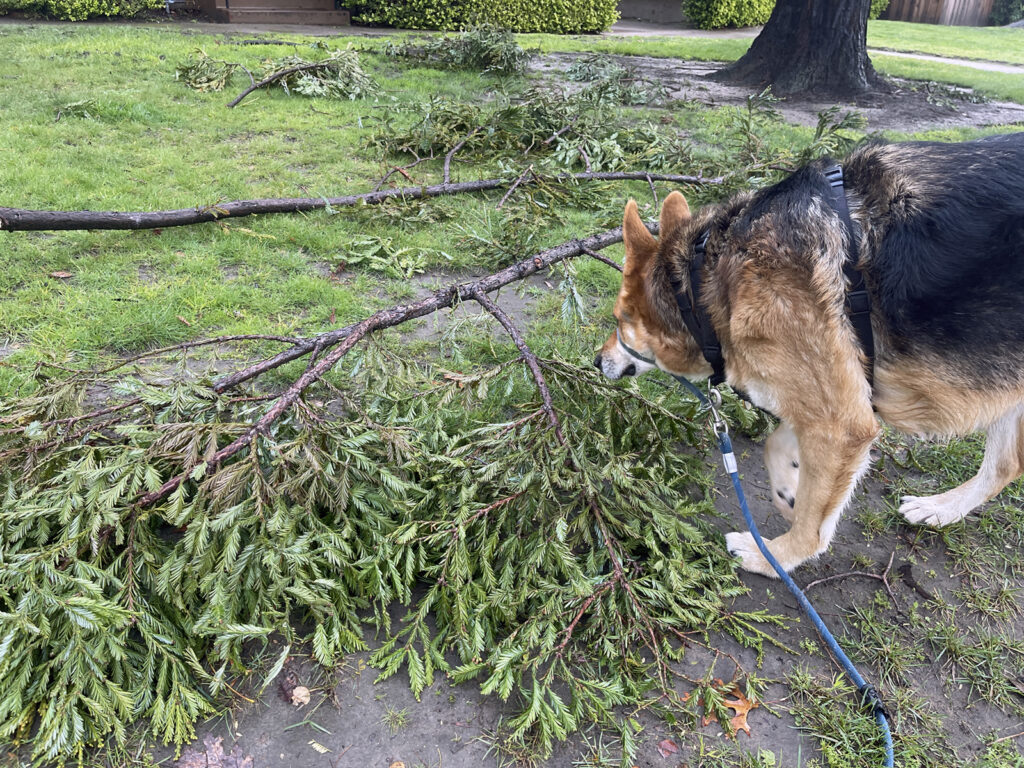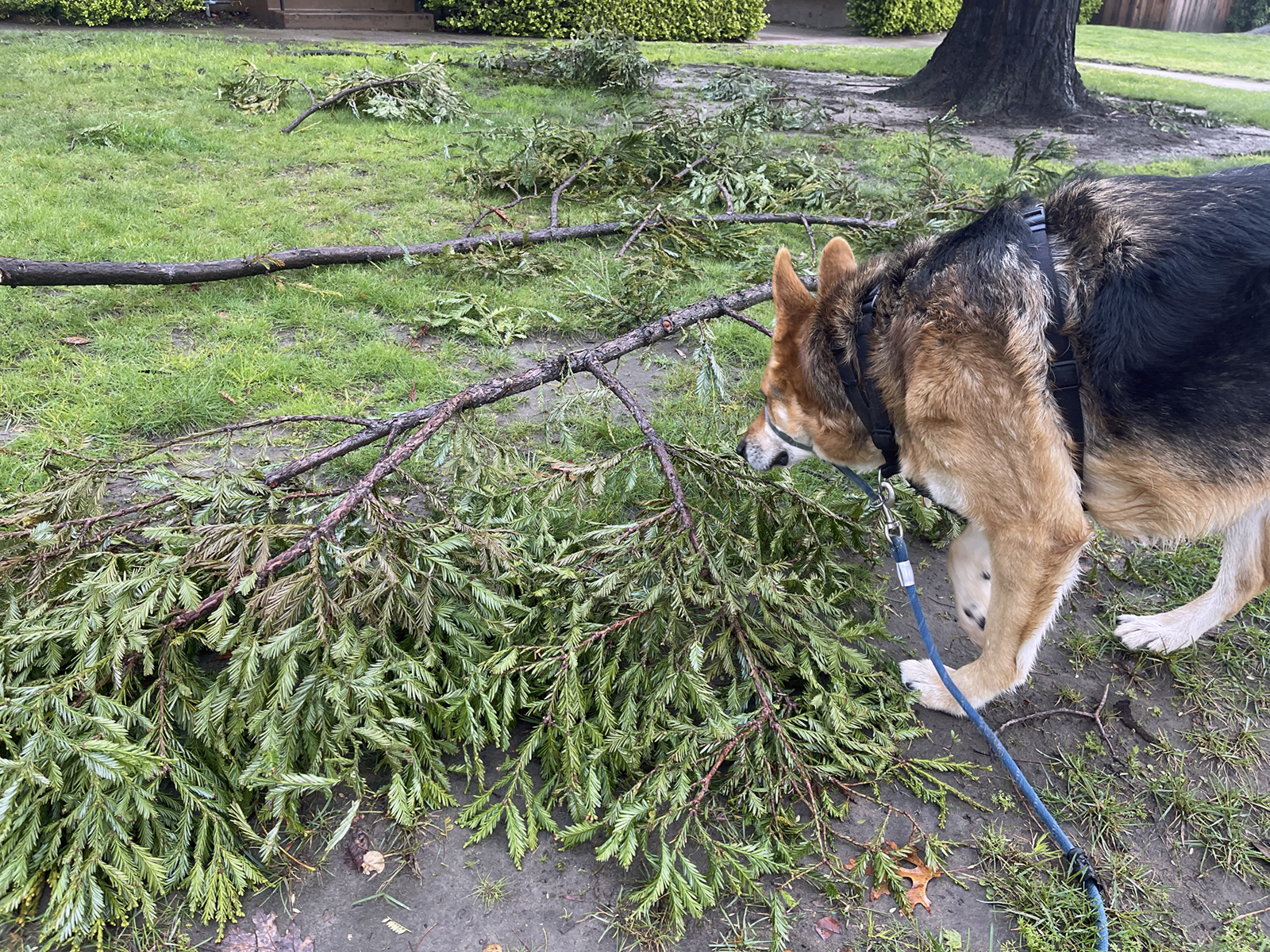 I have to give my human companion a big shoutout because he still took me out for that last three-mile walk of the night during the worst part of the storm on Monday. We both got drenched, and he found out the big waterproof parka is no longer even water-repellant.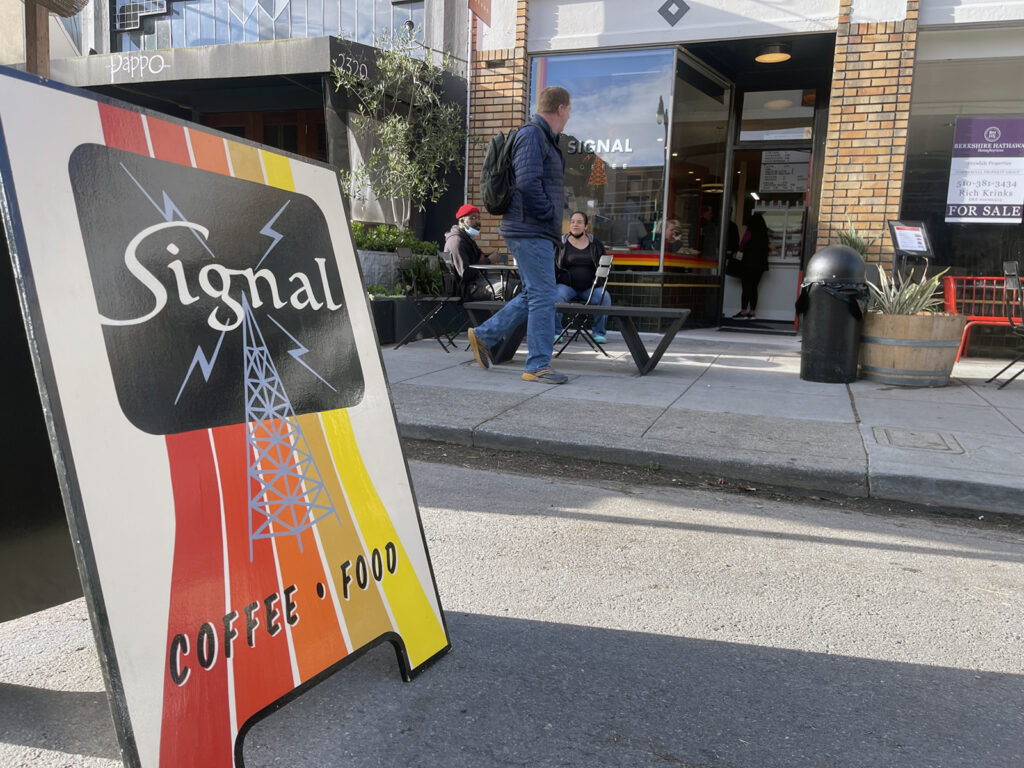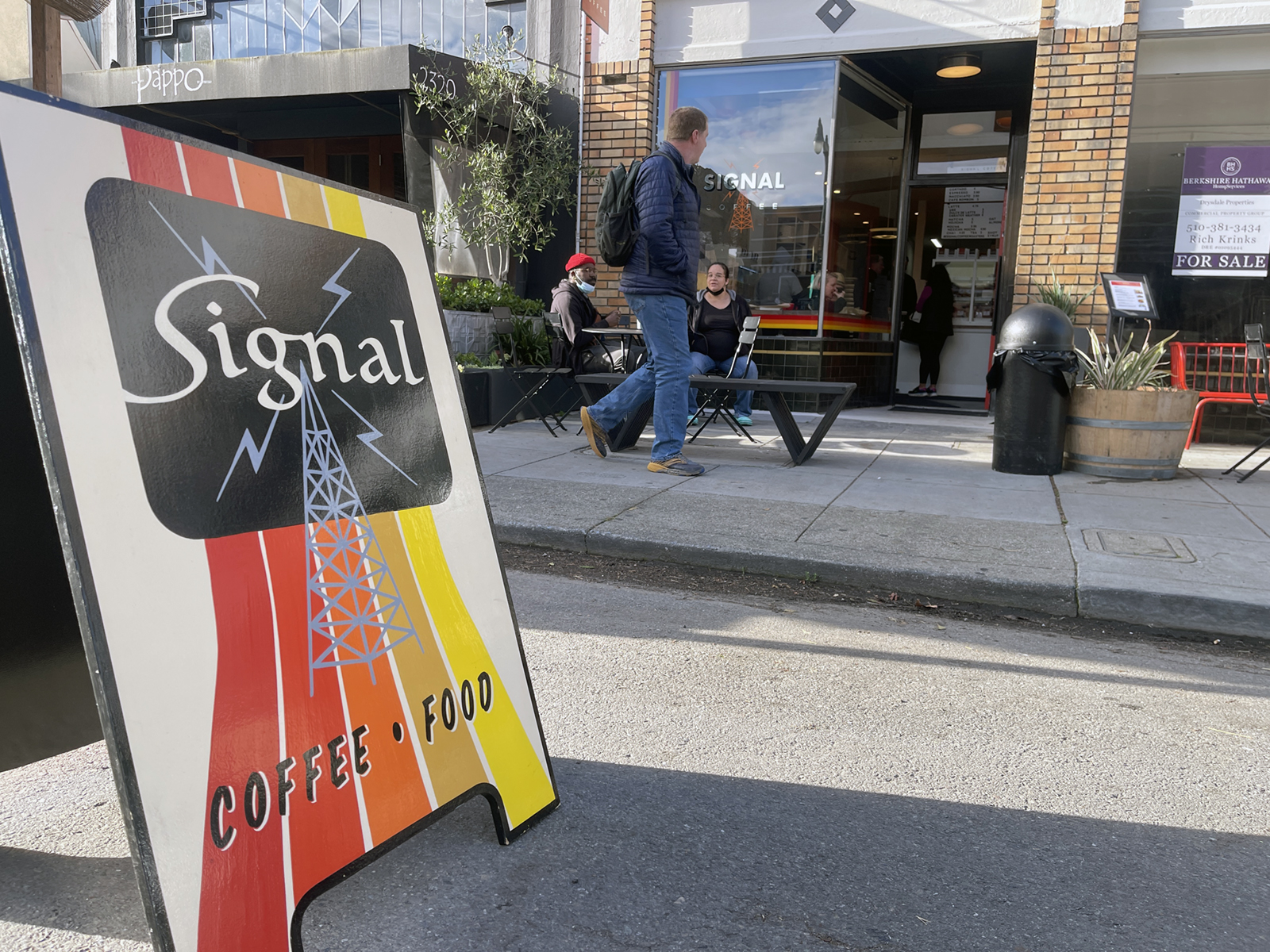 For members of the caffeine club, you now have a new place near Park Street to get that jolt into reality. Signal Coffee finally opened shop on Central Avenue next to Troy.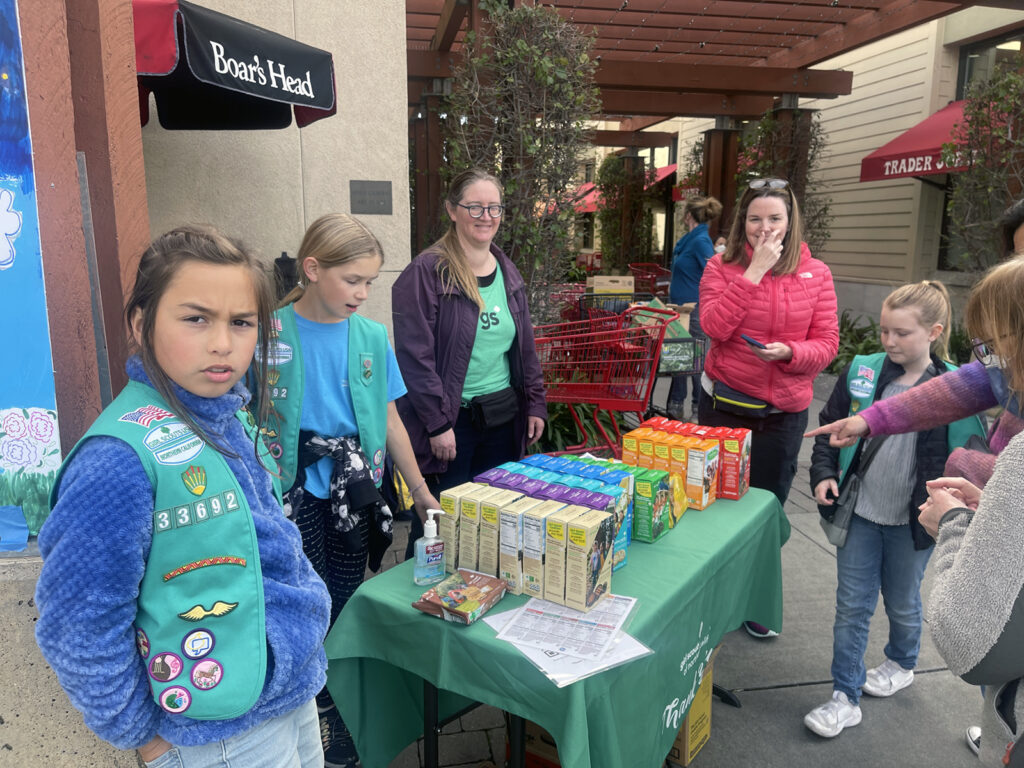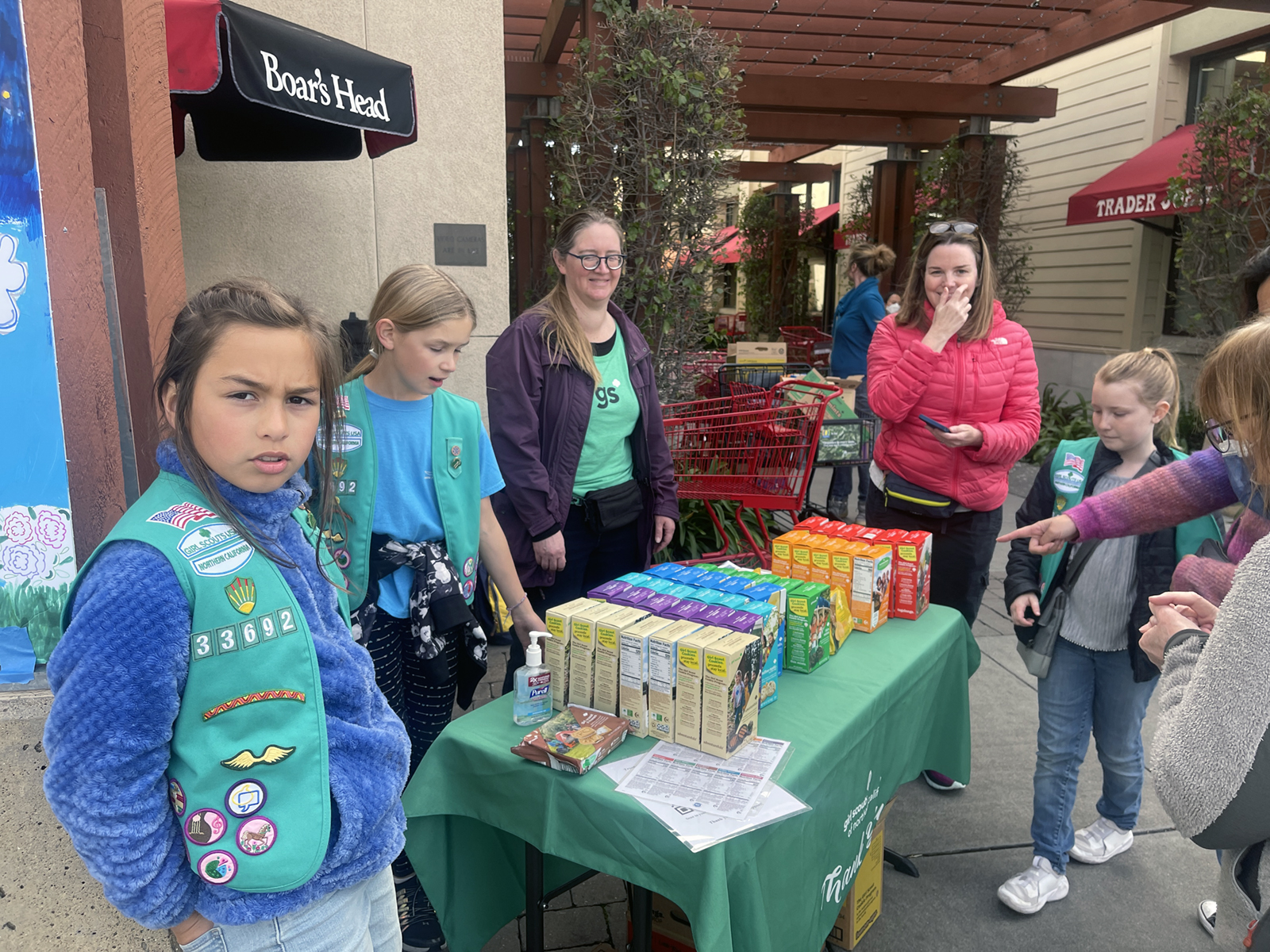 My human companion rejoiced this week because the Girl Scouts started selling those famous 'Thin Mint' cookies. This pop-up was located between Trader Joe's and Safeway in the South Shore Shopping Center. He sprang for four boxes that day and is looking to "support" the Scouts to the tune of another six boxes.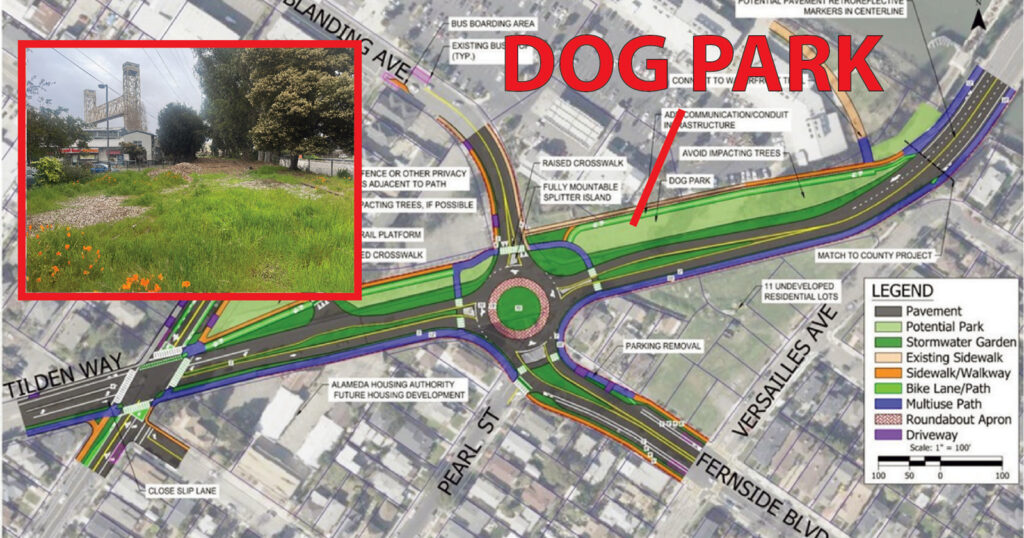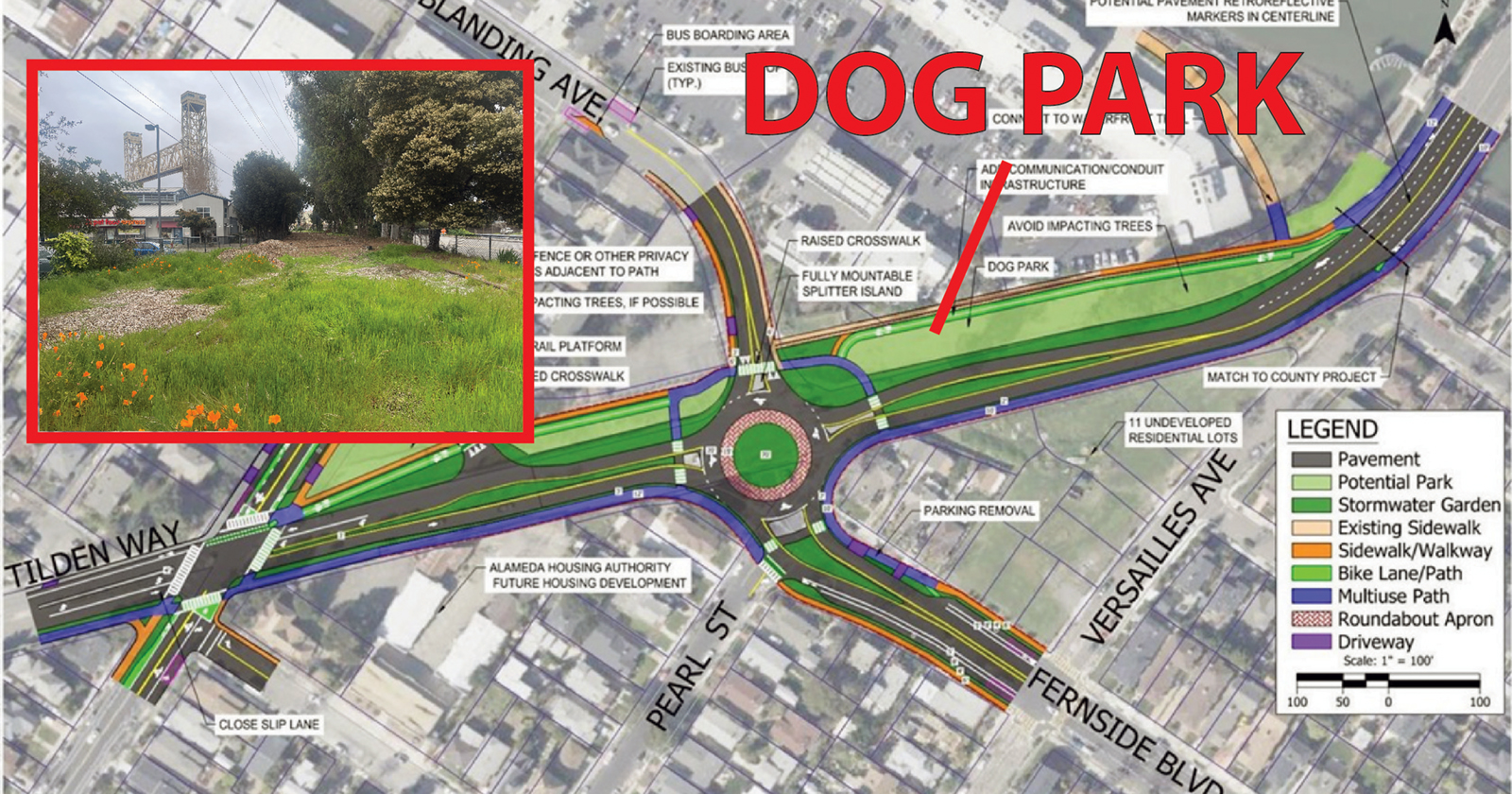 There's some good news on a possible dog park on the east end of Alameda. It's actually part of the traffic project at Clement & Tilden. It is really a convenient spot because it's close to Pet Food Express for me and Starbucks for my human companion. Fingers crossed that this one gets approved.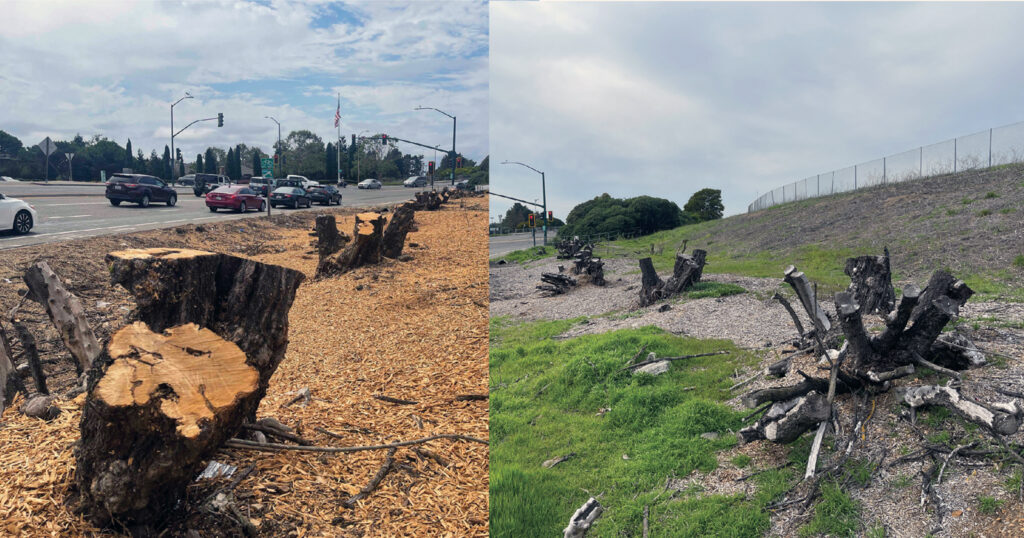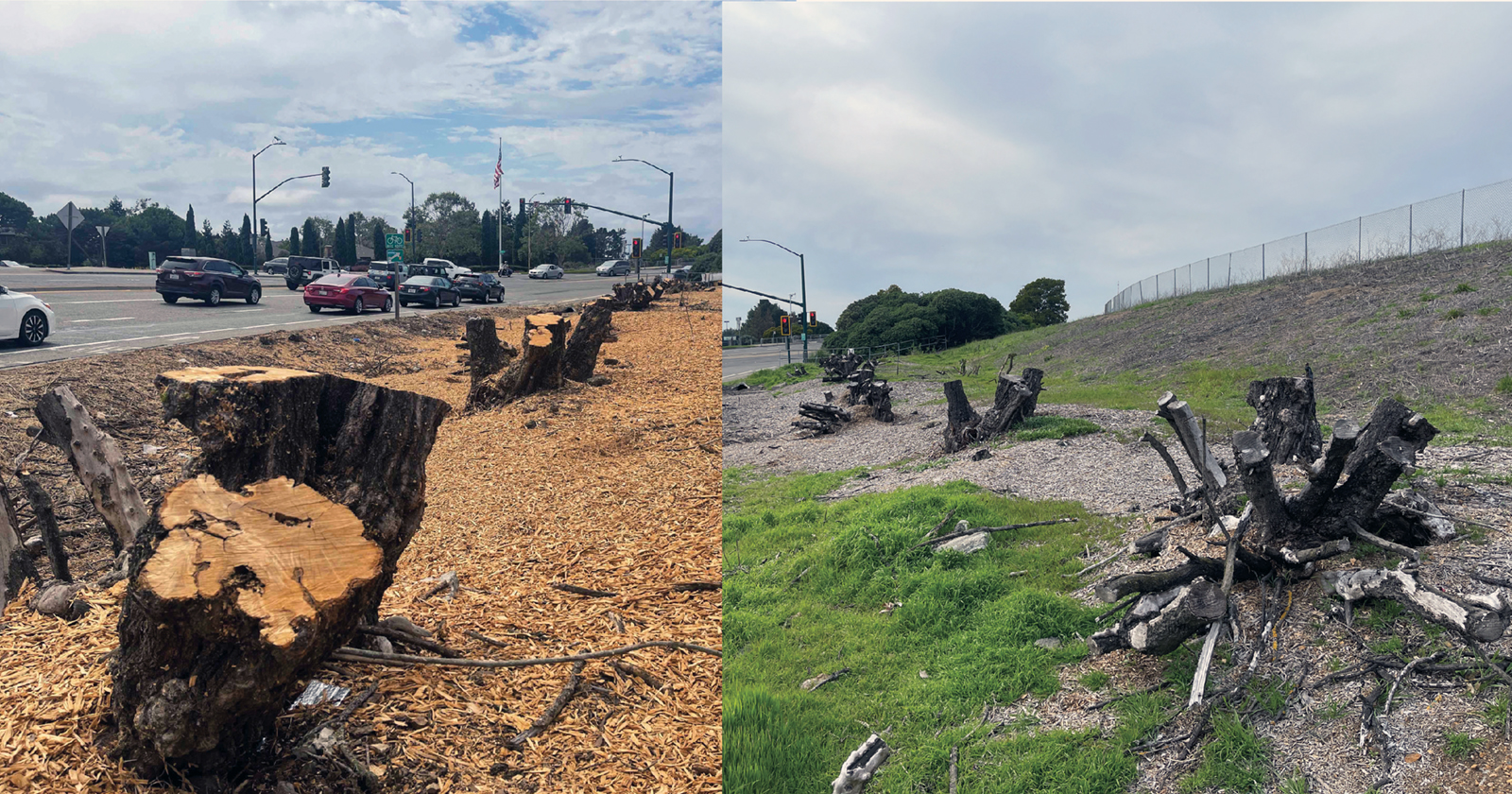 Occasionally, I go back through the BEV archives to see what was going on before I got to Alameda or to find something to follow up on. I found a report covering the butchering of the mature tree row along Doolittle.
At that time, some folks said not to worry because the trees would grow back. So, I decided to head down that way and see if they really would grow back.
I think someone has some 'splaining to do. Who's gonna replace these trees?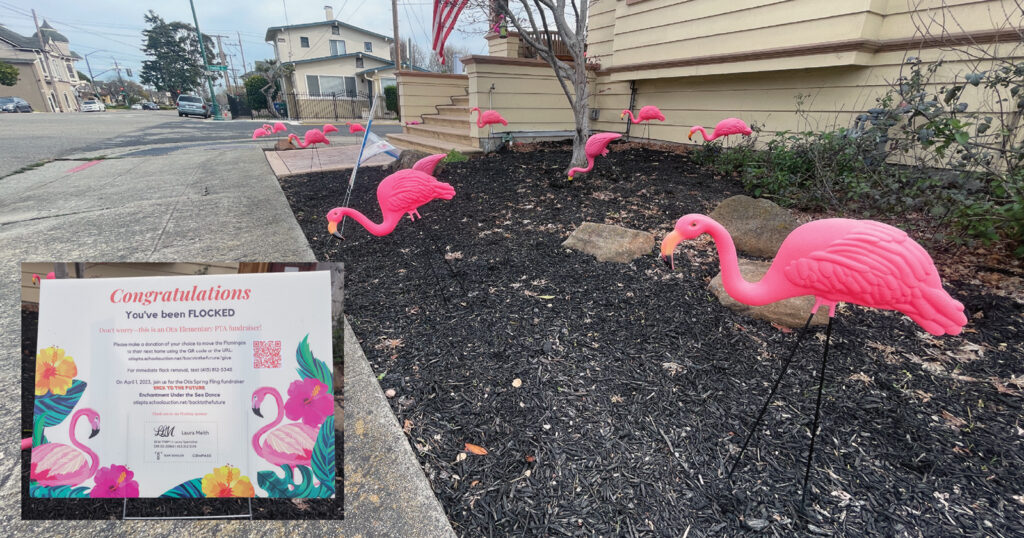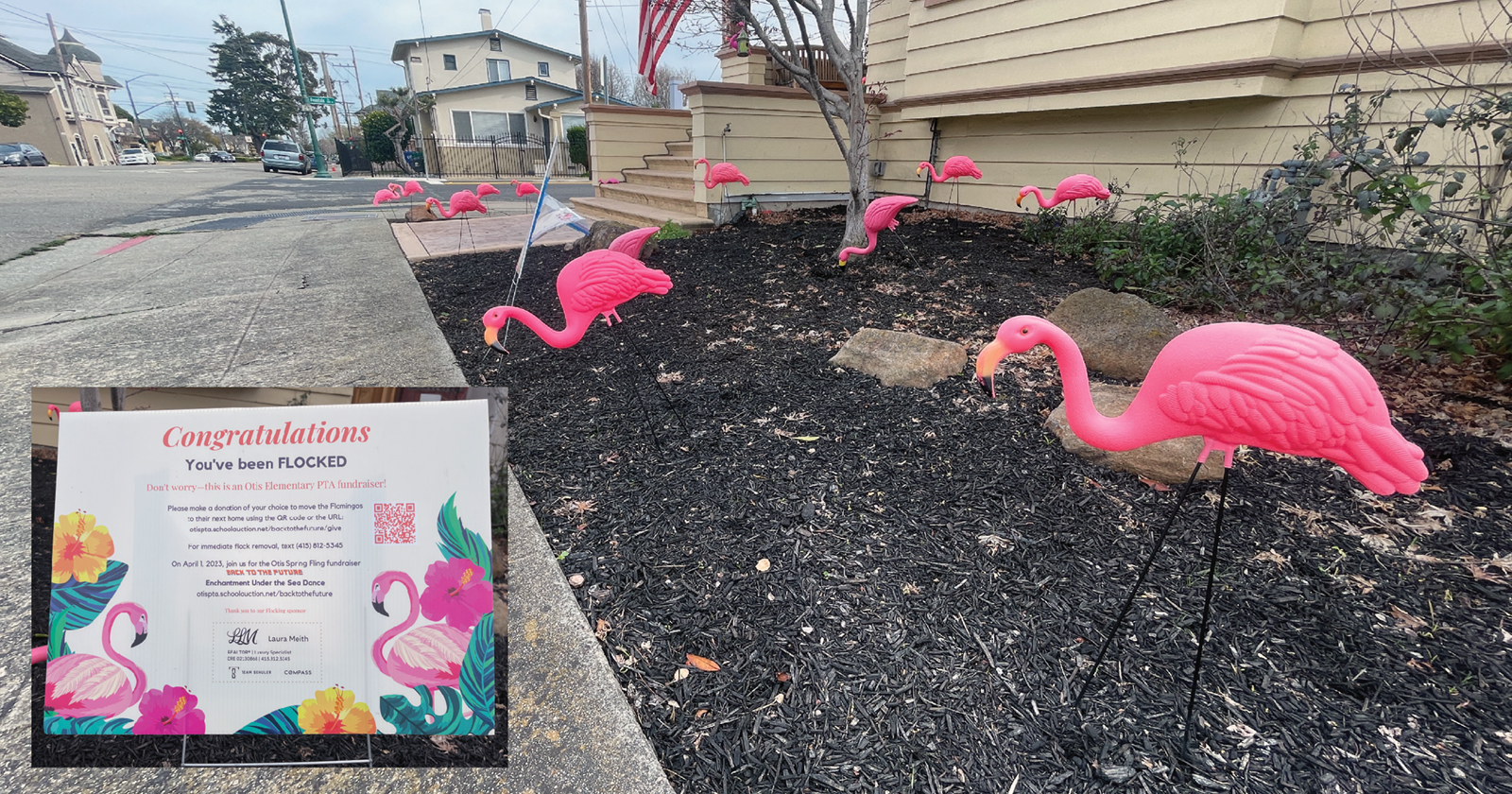 With all the excitement about the eagle sightings out at the Corica Golf Course, folks seem to have forgotten about the flock of flamingos that landed in Alameda. You can find them on Encinal near Fountain. These guys are part of a fundraiser for Otis Elementary School and will soon be migrating back home.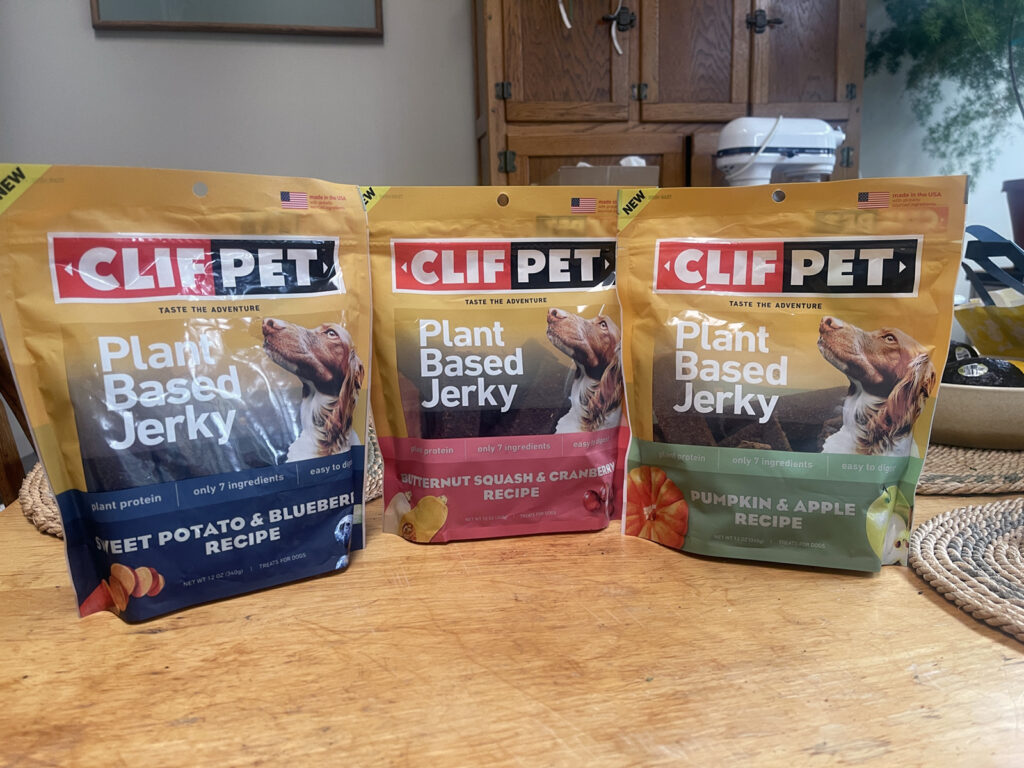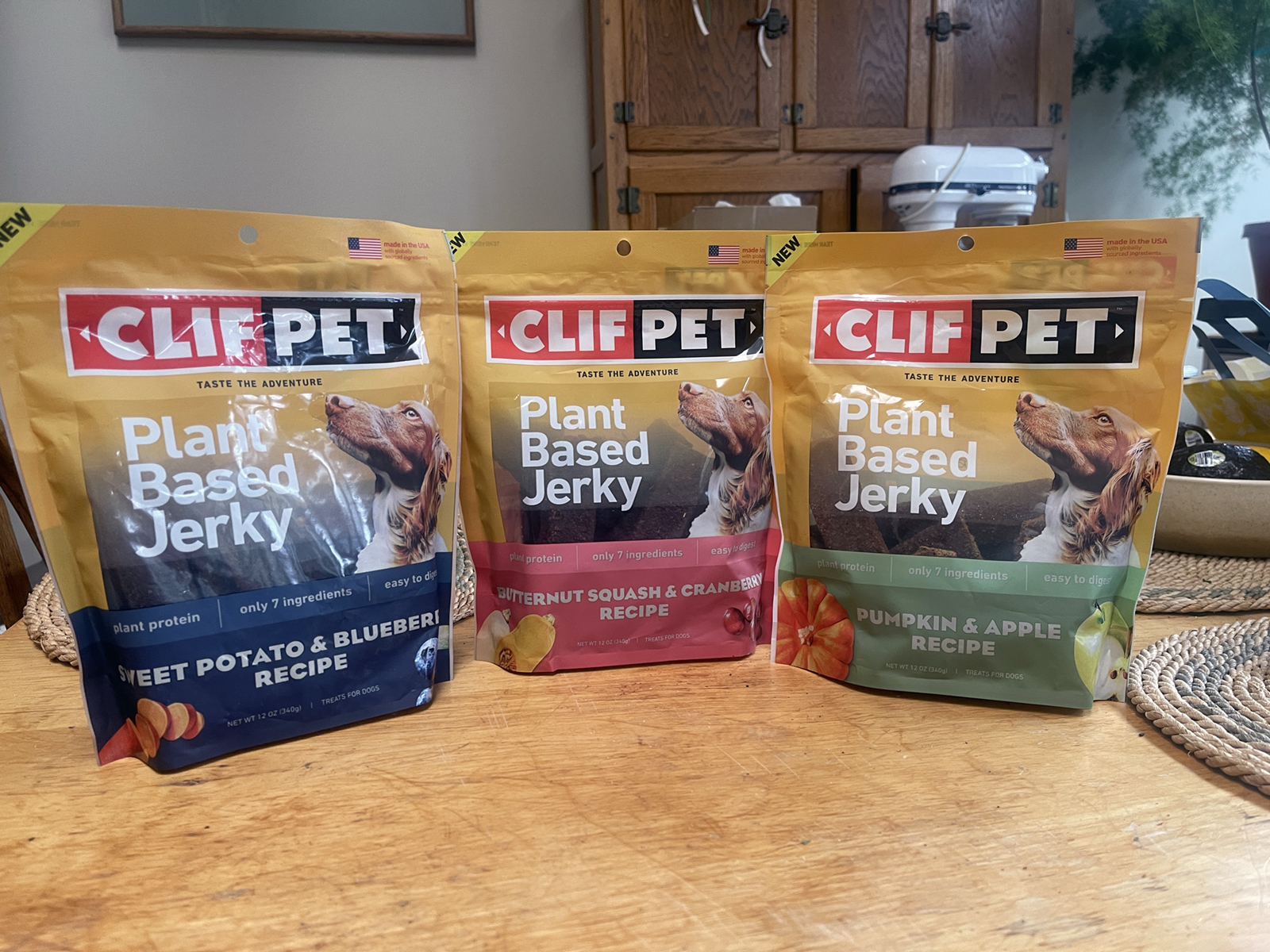 I am going to end this spring report with a nice discovery I made at Petco. My human companion is on this plant-based diet thing and, fortunately for me, he still buys me regular treats. He brought home three different plant-based treats that I thought were pretty darn good considering there was no animal product in any of them.
Now I am the first to admit that just about any six-carbon simple sugar product will make me happy, because I am very food motivated. With that said, they were quite tasty and were good enough to hold my attention—even after seeing a squirrel.
So, if you are looking for a decent plant-based treat, tell your human companion to pick up a pack. And if you don't like it… call me! I will be happy to dispose of them.
Mouf, Roving Reporter
Bear's-Eye View of Alameda
Mouf and his human companion can be reached via [email protected]. Their stories are collected at AlamedaPost.com/Jeff-Cambra/. All photos by Jeff Cambra.