Bear's-Eye View of Alameda for September 17, 2023
As noted in the September 14 edition of the Alameda Post, Lum Elementary School (1959 – 2017) will be demolished after being closed years ago due to safety concerns around earthquake liquefaction.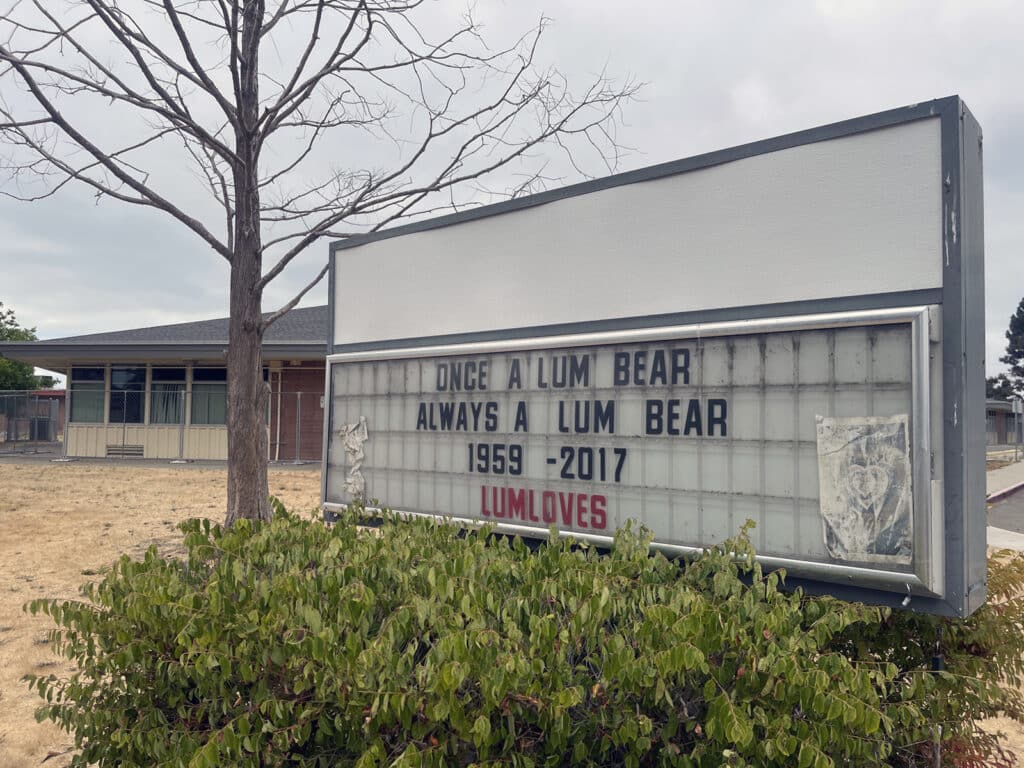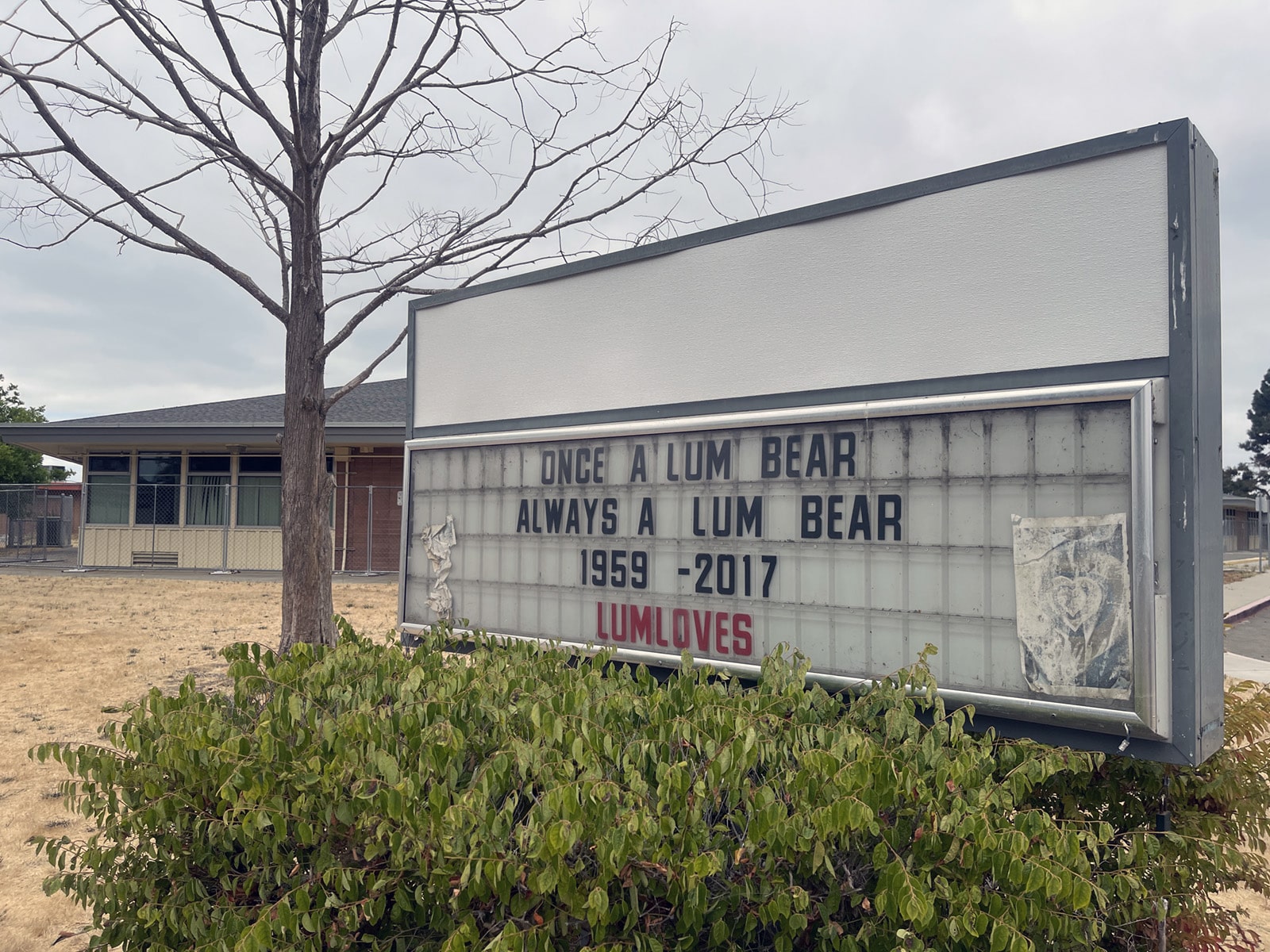 I want to express my condolences to all the Lum Bears for the loss of their alma mater. You can read all about the closure as part of a small brouhaha that I am not getting involved in.
Since Lum School was located next to Rittler Park, it seems like a great opportunity to continue my special feature covering Alameda's parks.
Like many of Alameda's parks, this one is primarily two baseball fields—with extra room in the outfield for other activities such as soccer and a game called lacrosse. I must admit, I had never heard of the game, but since it involves throwing a ball around with a stick, I am totally down for playing it.
For the small fries, there is quite the nice set of play structures designed to test one's strength and agility. They look like something one would find in an army boot camp.
On other goings-on around town, I walked by the First Congregational Church and saw a sign honoring my good friend Reverend Laura Rose on her anniversary. The sign did not say what anniversary she is celebrating, so I will just wish her a happy anniversary and that she enjoys good health.
I have noticed that it is already starting to get dark earlier, and the signs of fall are starting to appear. I am seeing leaves start to turn yellow around the edges. Down the street from my house, there is an awesome sunflower plant with multiple flowers on it that made me smile. While my human companion absolutely hates the cold and darkness that comes with the fall season, I am looking forward to seeing all the autumn colors appear on Alameda's tree lined streets.
Now, I am not sure what's going on with Alameda drivers, but over the past few weeks, I have seen a car that parked in front of a fire hydrant and blocked the sidewalk. Then I saw another driver park in front of a hydrant, get out of the car to look to be sure they had cleared the driveway next to the hydrant, and then turned off their engine. My human companion had to go out and politely explain to the driver about the hydrant. And now this week, I walked by a car that was blocking a driveway even though it had a big sign saying NO PARKING. What the heck is going on??
And, while I am on the subject of transportation, it looks like AUSD might need to add some additional bike racks along Central Avenue to accommodate all the students who are doing their part to reduce car trips. What do you think Superintendent Scuderi?
Already, I am feeling some anxiety about the onslaught of holiday decorations that will appear at 12:01 a.m. on November 1. This week's walking routes just added to my anxiety. It looks like Alameda residents are clearing out their closets of holiday decorations that no longer serve their needs. I may need to go visit Dr. Applegate at Park Centre Animal Hospital for a prescription of canine Xanax to get through to 2024.
Next weekend is the Pacific Coast Fog Festival, so this week is crazy busy for my human companion again. Instead of several two-to-three-mile walks around different area of the city, I am expecting between five and eight one-mile walks around my neighborhood.
I hope all my canine friends are planning their Halloween costumes out now. The greatest holiday of the year is fast approaching.
As always, I will be bringing you all the sights and sounds of life on the street here in Alameda limited only by you know who… humans! Reporting from lovely Alameda, and wishing everyone a great week, I remain,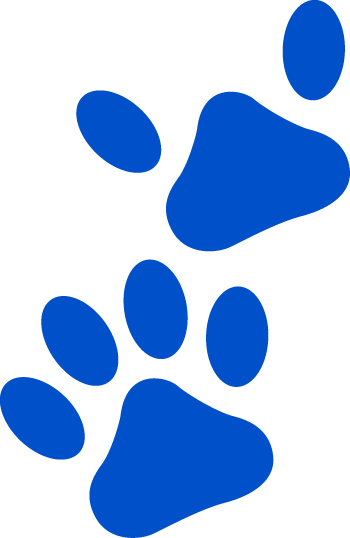 Mouf, Roving Reporter
Bear's-Eye View of Alameda
Mouf and his human companion can be reached via [email protected]. Their stories are collected at AlamedaPost.com/Jeff-Cambra/. All photos by Jeff Cambra.