In June 2020, Rotary International approved protecting the environment as its seventh area of focus-–and the Rotary Club of Alameda has gone all in on this priority.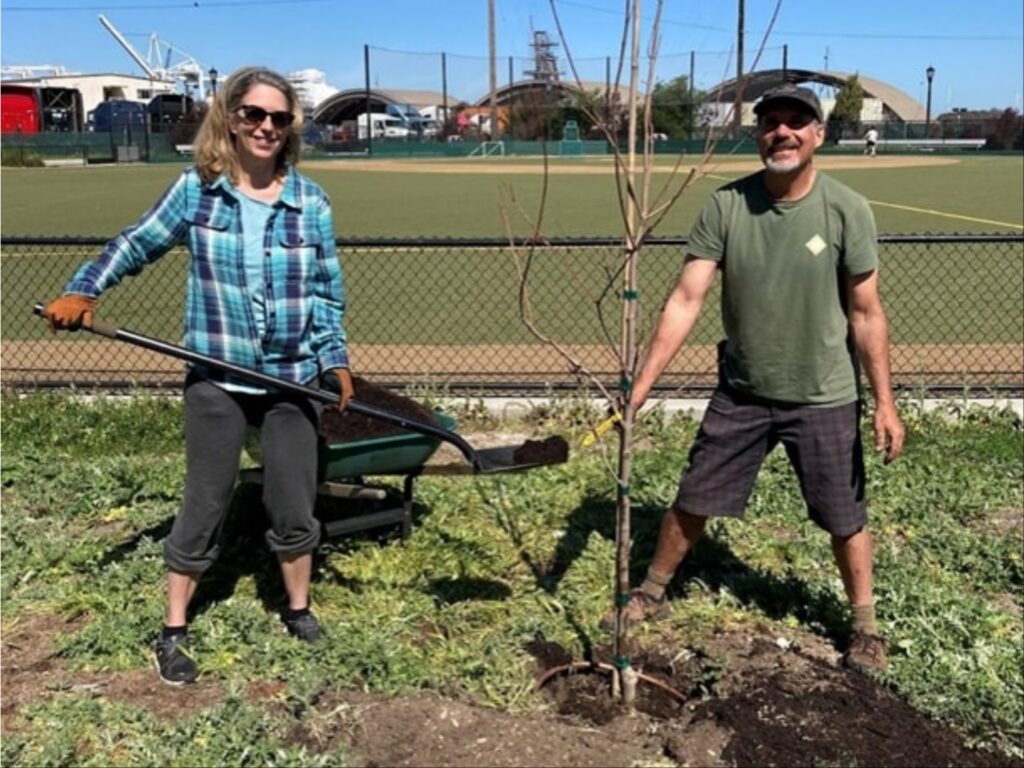 On Saturday, April 15, they helped our city go green by passing out dozens of free saplings at the "Spring Shindig." These Coastal Live Oaks will grow and thrive so that future generations of Alamedans can enjoy more shade and clean air, and will protect the climate.
The following Saturday, April 22, the Alameda Rotarians celebrated Earth Day by planting seven red maple trees in Estuary Park in conjunction with the City of Alameda and "100K Trees for Humanity," The motto of the project is "We're planting 100K trees to green our island and cool the earth!" The group has nine crepe myrtles left to plant in another park.
If you are interested in participating in a Rotary tree planting or just want more information on the club, email [email protected]. The Rotary Club motto is "Service above self."