Reports that measure how we are losing the natural world abound, but in fact much can be regained. Large-scale actions are needed, yet you can also help build nature and biological diversity on your own or with your neighbors in your own yard.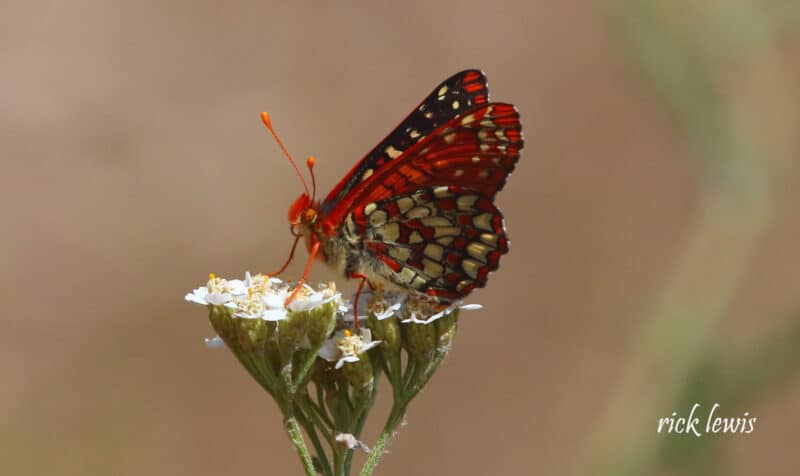 Evidence of decline
In 2019, we learned that more than 40% of insect species are declining and a third are endangered, with the average annual rate of loss estimated at 2.5% over the last 25 to 30 years. Over a broader range of species, The World Wildlife Fund Living Planet Report 2022 reports an average 69% decline in the relative abundance of monitored wildlife populations around the world between 1970 and 2018.  In the lower 48 states, only 5% of our land remains in a pristine, self-sustaining ecological condition and that small amount is highly fragmented.
When nature declines, so does its ability to provide the ecosystem services we humans need—clean oxygen-rich air, cleaning and slowing water, creating and anchoring fertile soil, sequestering carbon, pollinating plants so that they can reproduce, protecting us from extreme weather, converting sunlight to food, and more.
Governmental and local responses
Organizations and governments are responding. On December 19, about 190 countries (not including the US) approved a United Nations agreement to protect 30% of the planet's land and oceans by 2030 and to take other measures against biodiversity loss. In 2020, by Executive Order, the State of California committed to the goal of conserving 30% of our lands and coastal waters by 2030. Earlier in 2022, the California legislature passed AB 2238, which creates a process for regular updates to the public and the Legislature on how California's 30X30 goal is being achieved.
Restoring nature in places without people is important, and we also need to restore nature where we are, because we are in so many places. Just natural preserves are not enough. In addition, our natural areas are fragmented, and nature needs connected habitats to thrive. Fragmentation makes large populations small, thus less able to bounce back from the inevitable bad years. Because so much of our land is privately owned, individuals have a big role to play in nurturing nature in our suburbs and cities, providing valuable connections between natural areas as well as additional habitats.
To start restoring nature where we live, we need to start with native plants, which form the basis of the land-based food web. Native plants—those that occur naturally in a region where they evolved—support many more insects than exotic plants because they co-evolved with the native insects. Through that evolution, the native insects developed ways to avoid the powerful defenses of a limited number of the plants surrounding them.  The chart below shows the differences between some native and non-native plants in terms of reproductive value to moths and butterflies.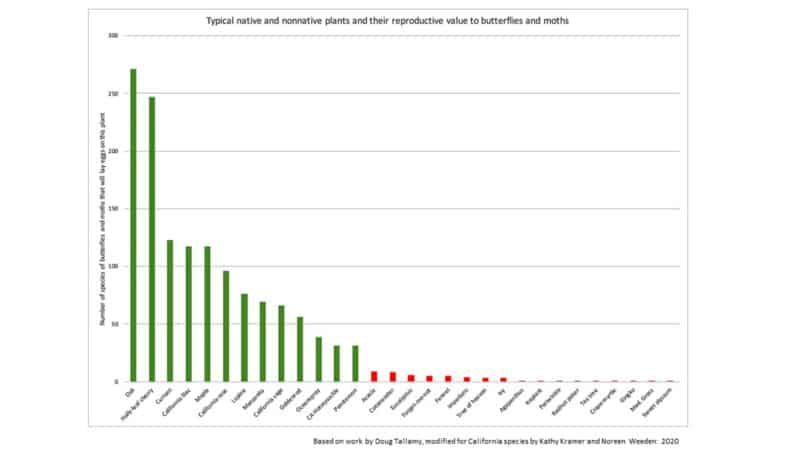 The bugs and the birds
The insects supported by our native plants are critical to life on earth. E.O. Wilson called insects "the little things that run the earth." They provide many important services:
Insects are the main way that the food created by plants is delivered to animals.
Insects pollinate 87% of all plants.
Insects provide the pest control needed to keep ecosystems in balance.
Insects decompose dead plants so that new plants can use their nutrients.
Pollinating insects are critical to our ecosystem and rightly deserve the increased attention they've been given in recent years. But moths and butterflies, whose caterpillars are critical food for birds and other wildlife, have sometimes been overlooked.
While many birds eat seeds or berries during much of the year, 96% of North America's terrestrial bird species rear their young on insects. Caterpillars are particularly valuable insects for young birds: They are relatively large and rich in proteins, fats and carotenoids, a critical nutrient. They provide food for many species of birds, from wrens to owls, but also for toads, frogs, beetles, squirrels and more.
Native plants play a huge part
Not all native plants are equal in their abilities. Of our Bay Area natives, the coast live oak is a champ in terms of what it provides. According to the California Native Plant Society, coast live oaks are confirmed hosts for 41 species of butterflies and moths, including the gorgeous California Sister, and are likely hosts for 122 butterfly/moth species. Coast live oaks also provide food and/or habitat for Acorn Woodpeckers, Scrub Jays, Wood Ducks, Oak Titmouse, woodrats, squirrels, and others. Oaks sequester large amounts of carbon dioxide, make great leaf litter to provide wildlife habitat and retain moisture, and stabilize soil.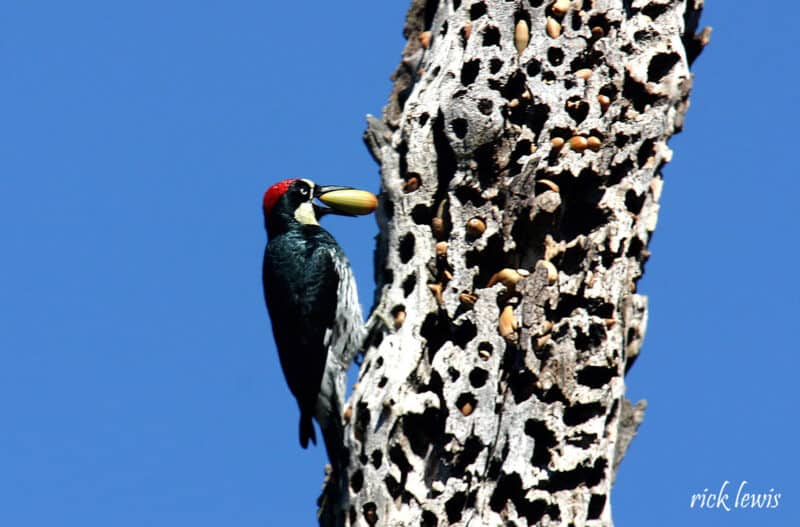 If you have a yard, you can plant native plants to build up the food web in your backyard. The plant list below from Bringing Back the Natives provides great guidance on what types of plants native to our area attract the most butterflies and moths. Also see: 10 best native plants for sunny areas (PDF).
Local Native Plants that Attract the Most Species of Butterflies and Moths

Sunny Areas
Shady Areas
Oak
Currant
California lilac (Ceanothus)
Huckleberry
Lupine
Rose
Manzanita
Thimbleberry
Sage
Manzanita uva-ursi 'Point Reyes'
Sunflower
Ocean spray (Holodiscus)
Woodland strawberry
Sand strawberry
Buckwheat
Goldenrod
Aster
Aster
Coyote brush
Honeysuckle
Penstemon
If you grow plants only in containers, you can still grow California natives, especially succulents. If you don't have any space to grow plants, you can help plant and maintain natives in parks. East Bay Regional Parks offers numerous opportunities, including this monthly sand dune habitat restoration.
The inspiration for this post, and much of the information in it, is based on the work of Douglas Tallamy, author of Nature's Best Hope and The Nature of Oaks, his most recent of many books. He is a Professor in the Department of Entomology and Wildlife Ecology at the University of Delaware. If you'd like to find out more from Dr. Tallamy, he'll be speaking at "Nature's Best Hope," a virtual event presented on Zoom for Golden Gate Audubon and other local Audubon societies on January 11 at 7 p.m. Many thanks also to Noreen Weeden, for her help with resources.
This post is part of a series coordinated by Friends of the Alameda Wildlife Reserve, Golden Gate Audubon's conservation committee for the City of Alameda. Linda Carloni is a member.