This past winter's rains brought many blessings, among them spectacular wildflower blooms. There have been many stories from throughout the state—the Antelope Valley Poppy Preserve, Carrizo Plain National Monument, and many locations in the Sierra Nevada—but we also have had terrific wildflowers right here in our Island City.
Thank you, Public Works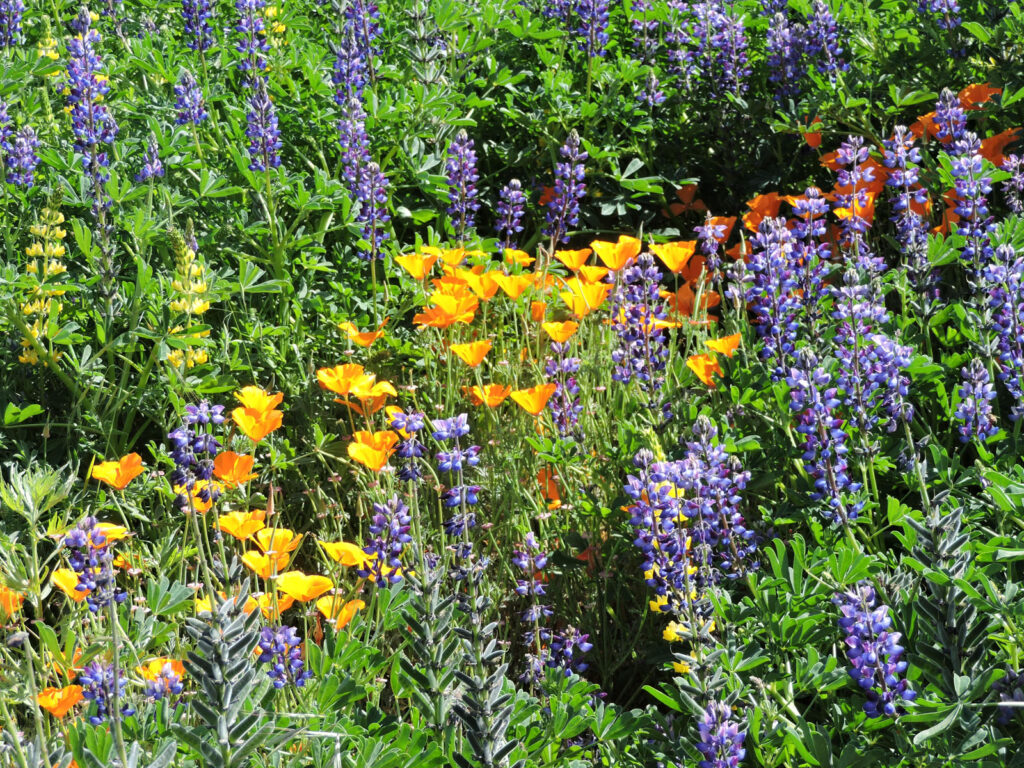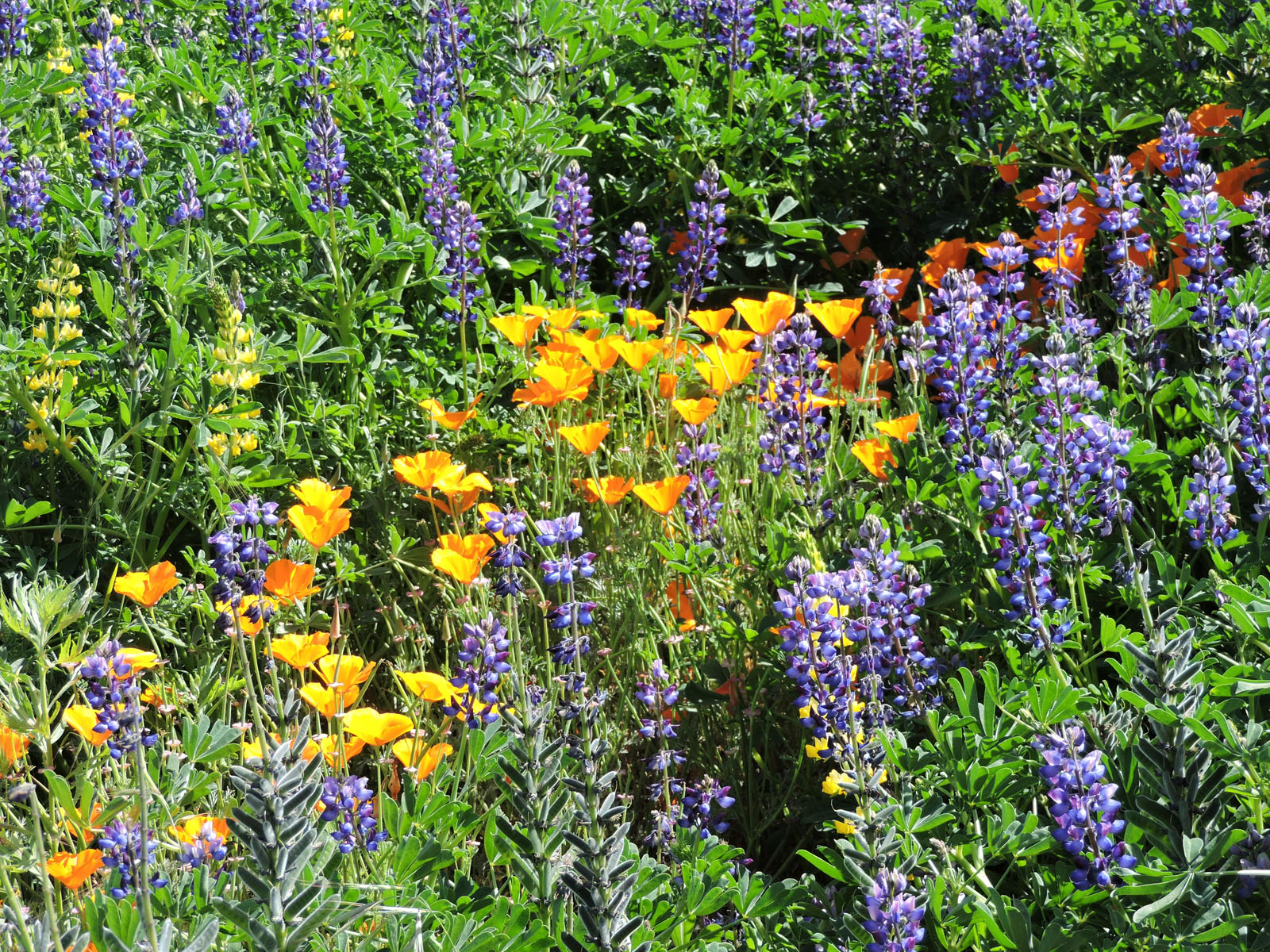 One of the most striking wildflower patches has been along the Cross Alameda Trail, next to Ralph Appezzato Parkway west of Webster Street. We owe a huge thank you to the City Public Works Department, which hydroseeded this strip in early 2021 as part of the construction of the trail. This seeding, together with Public Works' landscape maintenance and overseeding, Mother Nature's volunteer wildflowers—especially California Poppies—and the rains, combined to bring us this year's spectacular display. Shout out to the entire Public Works Team, including Trail Project Manager Jack Dybas, and Jesse Jones of PlaceWorks, who provided landscape architecture services for the project.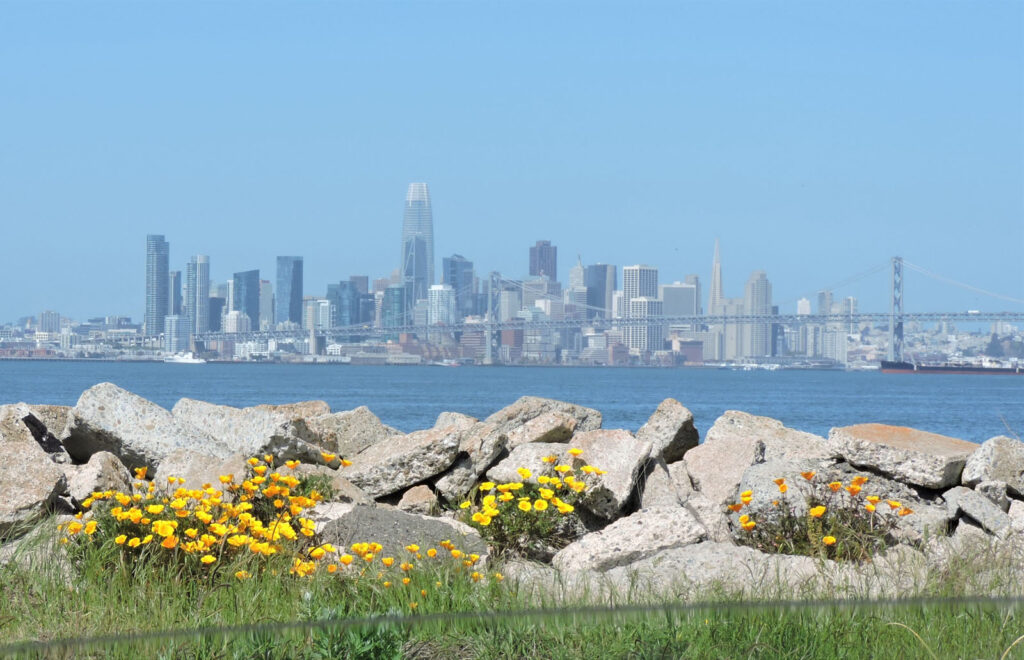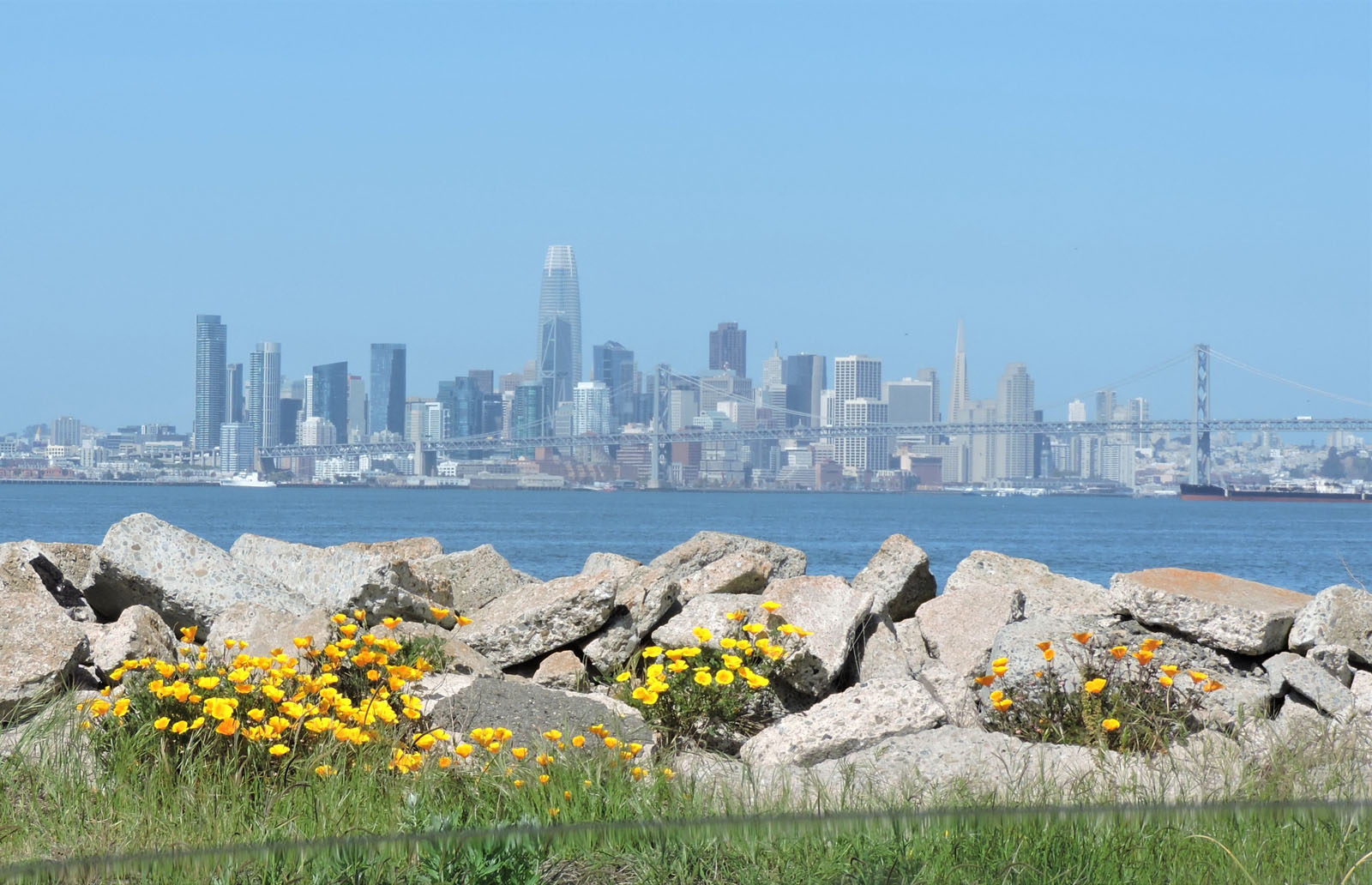 Of course, nature also plants wildflowers all on its own. This year, poppies seem particularly numerous. This display is far out on Alameda Point, but there are nice displays in the parking strips all over the island.
Why native plants?
Wildflowers are one example of the beauty of native plants. California Native Plant Society defines a native plant as a species present at a site prior to European contact. Because the plant has been here so long, the plant has evolved with the specific climate, insects, and other wildlife where it is located, making it particularly suitable for that area. California is a true hot spot for natives—the state has 6,500 native plants, more than any other state. In addition to beauty, native plants offer more habitat for birds, insects, and other wildlife; save water; reduce maintenance and pesticide use.
Planting natives at home
Insect populations have declined precipitously, leading to fears that many will become extinct, and that others will be so reduced that they won't be able to continue to provide the ecosystem services we need:
Providing the main way that the food created by plants is delivered to animals.
Pollinating most plants.
Providing pest control needed to keep ecosystems in balance.
Decomposing dead plants so that new plants can use their nutrients.
Planting more native plants provides more habitat and food for our native insects. You, too, can bring more wildflowers and other native plants to Alameda, by planting them in your space. Here are some wildflowers you might try: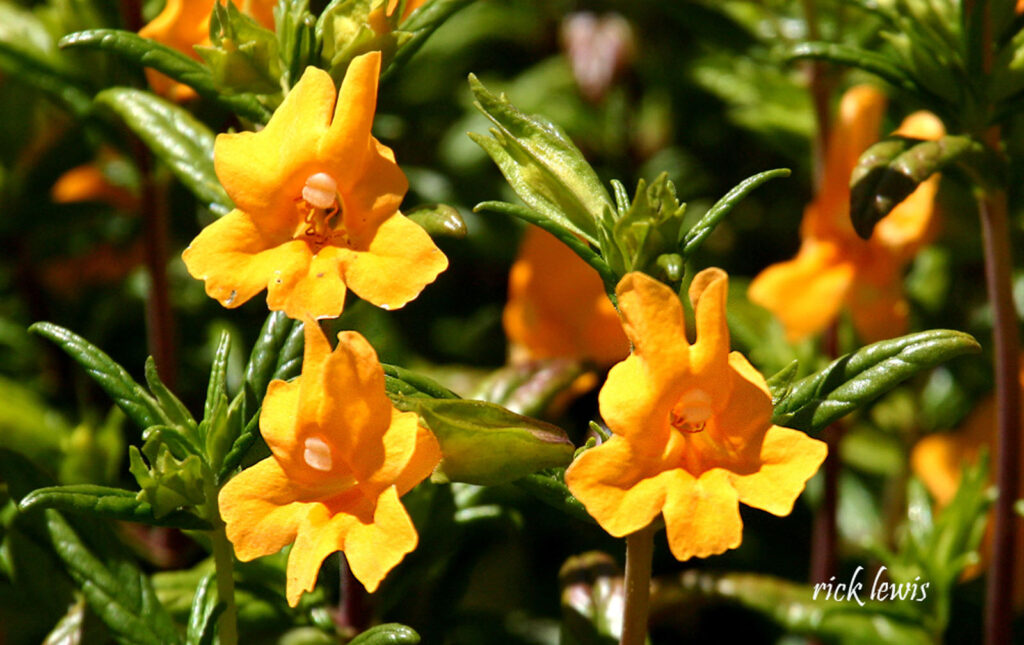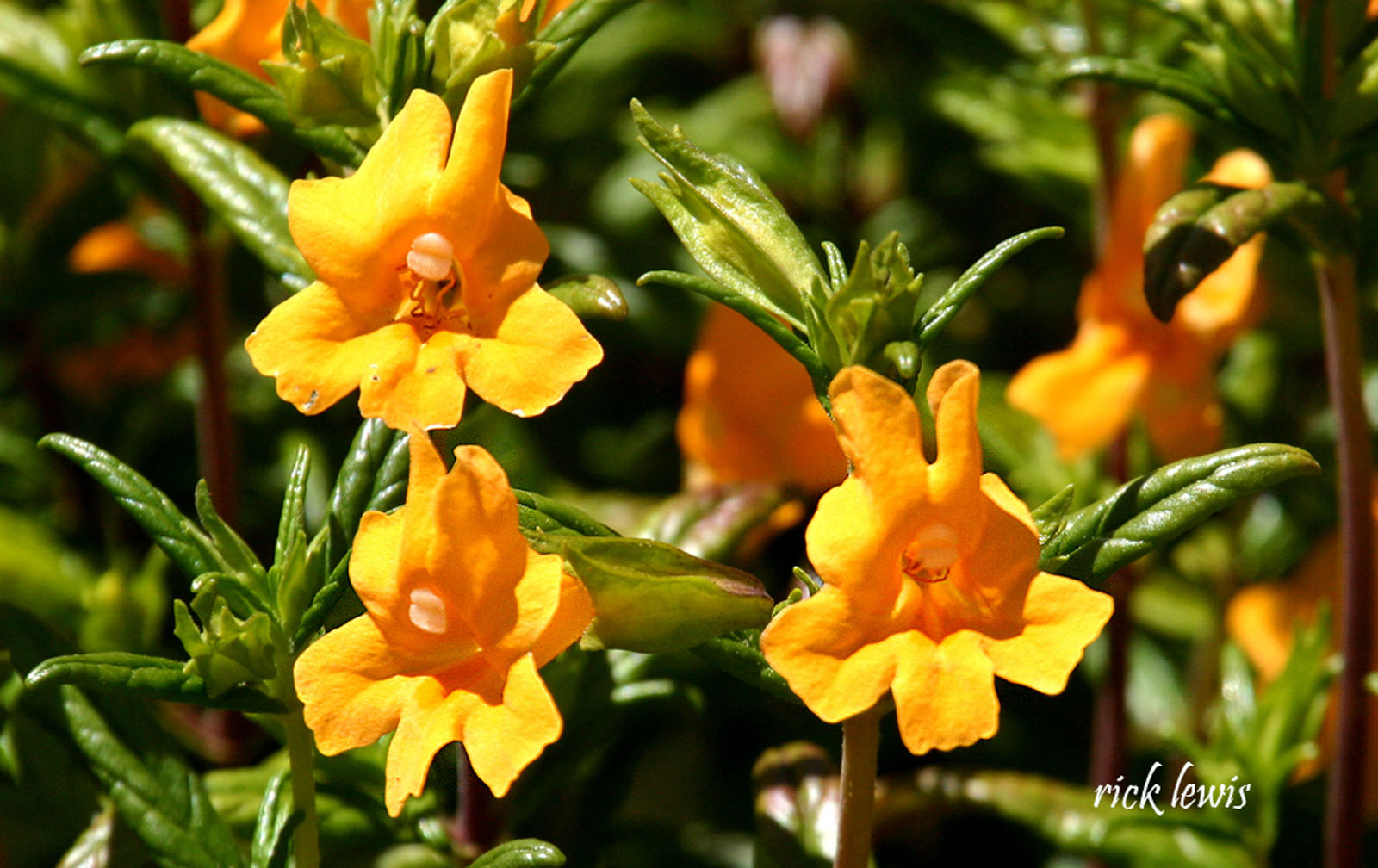 Sticky monkeyflower is a favorite native. A small shrub with showy yellow flowers, it prefers partial shade and supports birds, butterflies, and bees.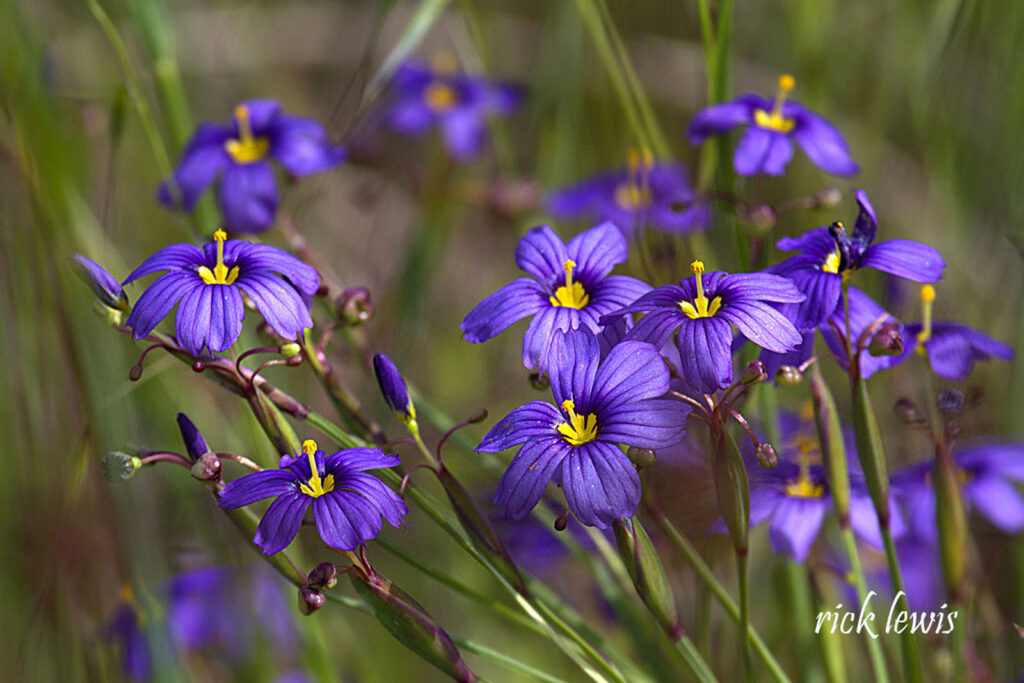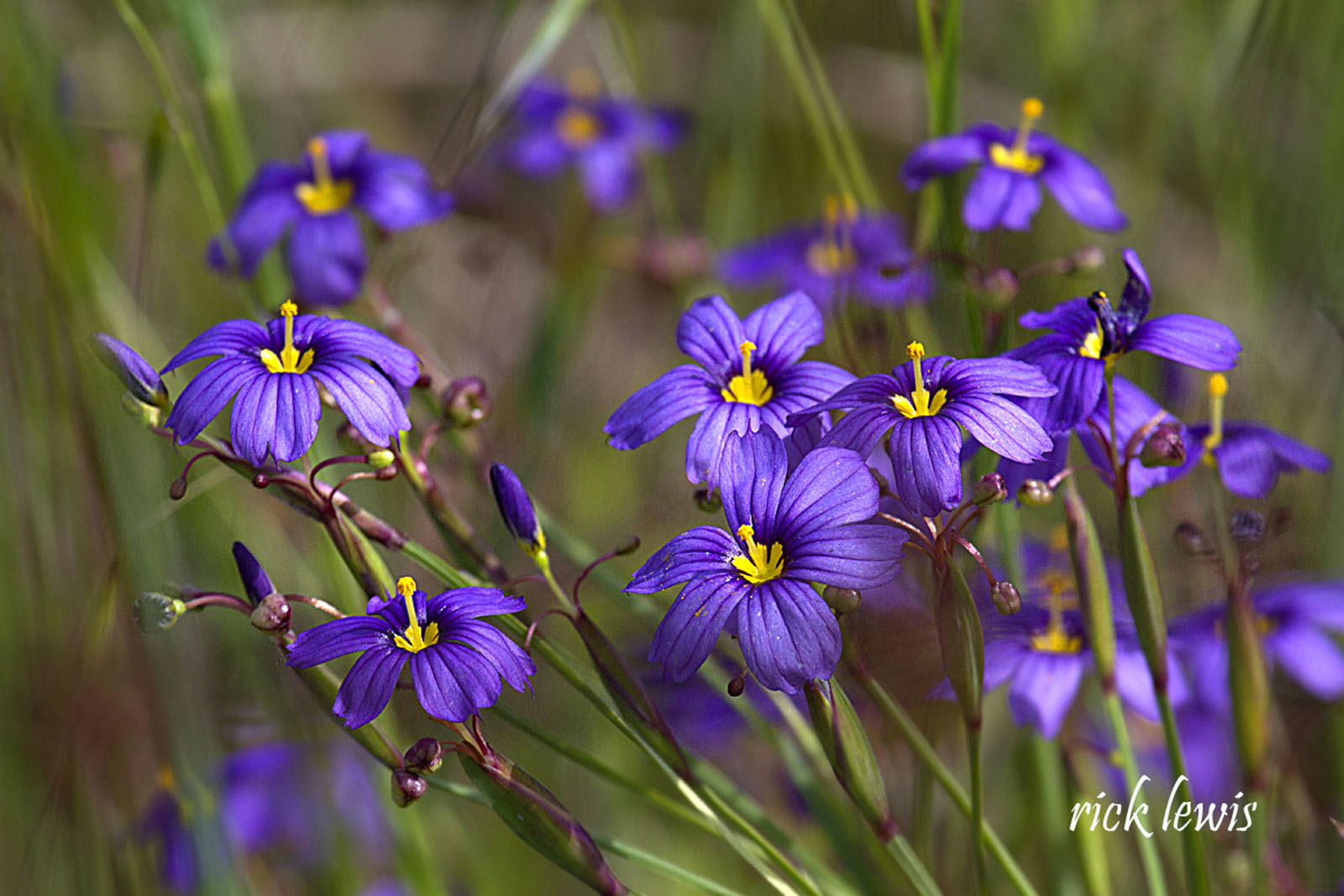 Blue-eyed grass is an easy-maintenance wildflower. Usually around a foot tall, it grows in either full sun or partial shade.  It blooms in late winter and spring, supports the White-Lined Sphinx moth, and generally goes dormant in summer.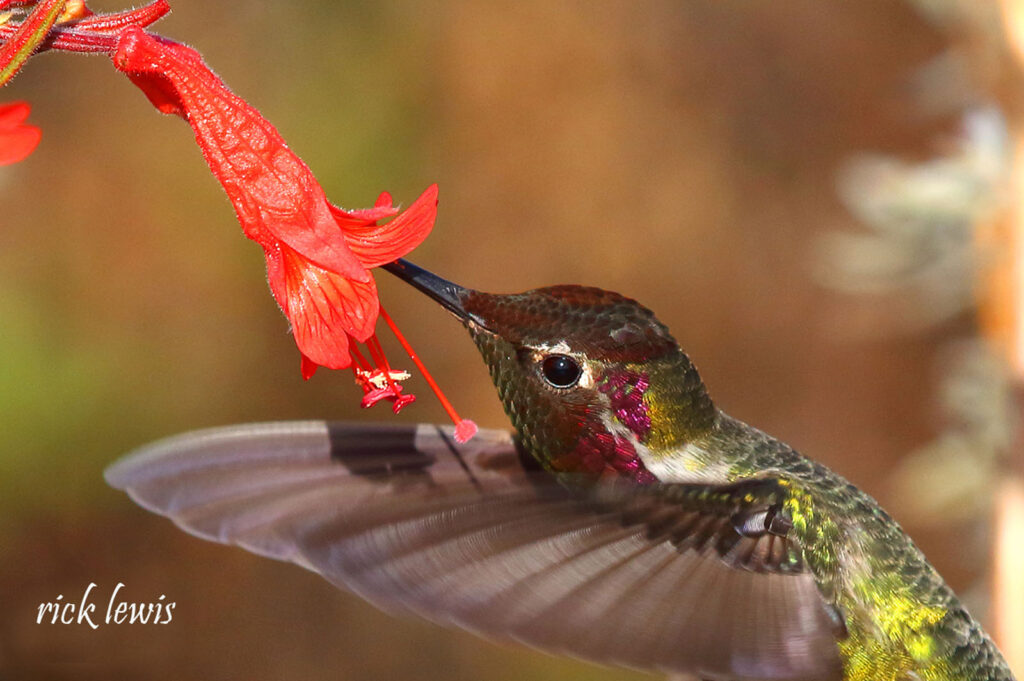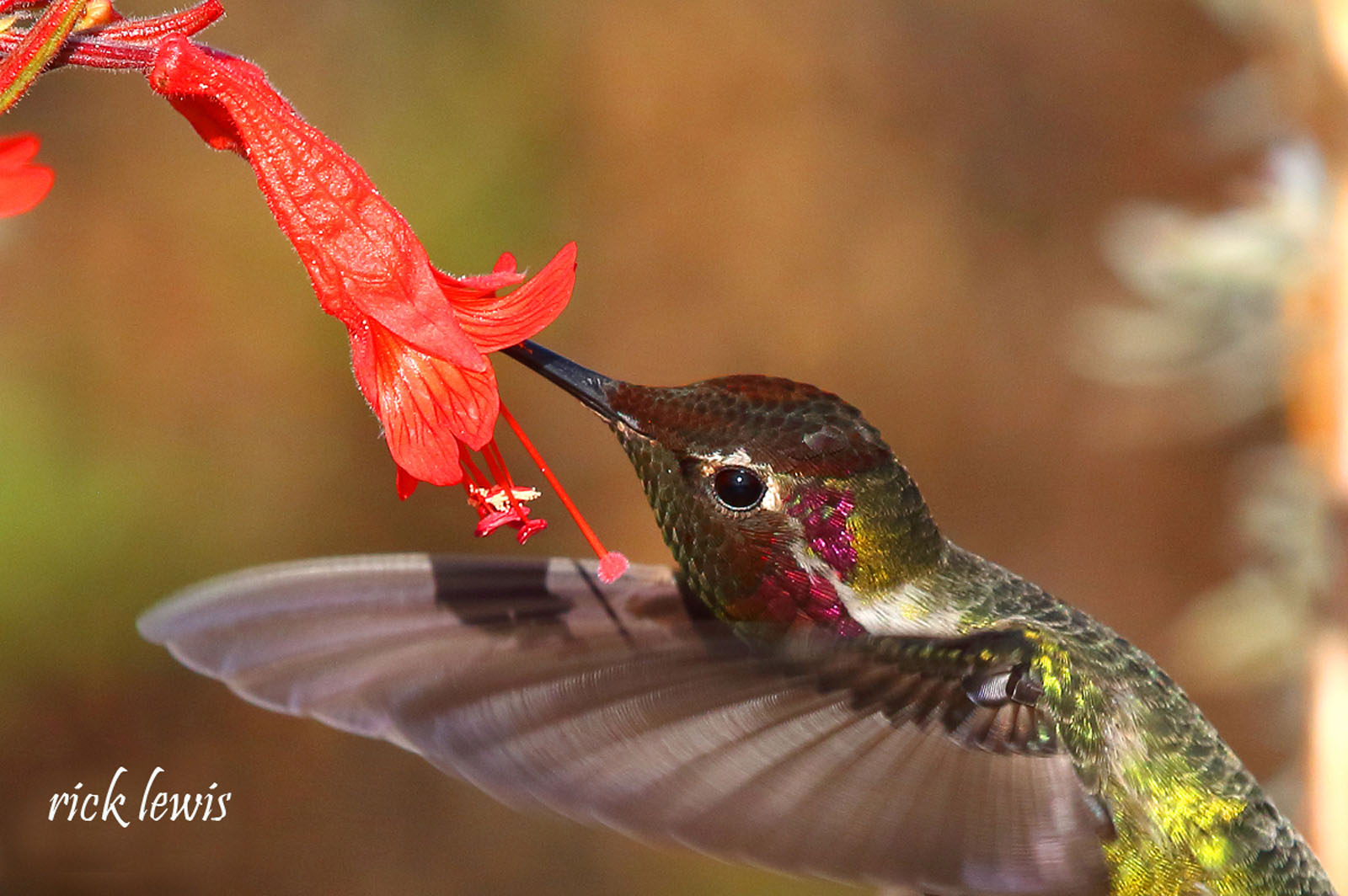 California fuchsia provides welcome flowers in the doldrums of summer and early fall when so many plants have finished blooming or even gone dormant. It likes to grow in full sun, is very attractive to hummingbirds, and supports butterflies as well.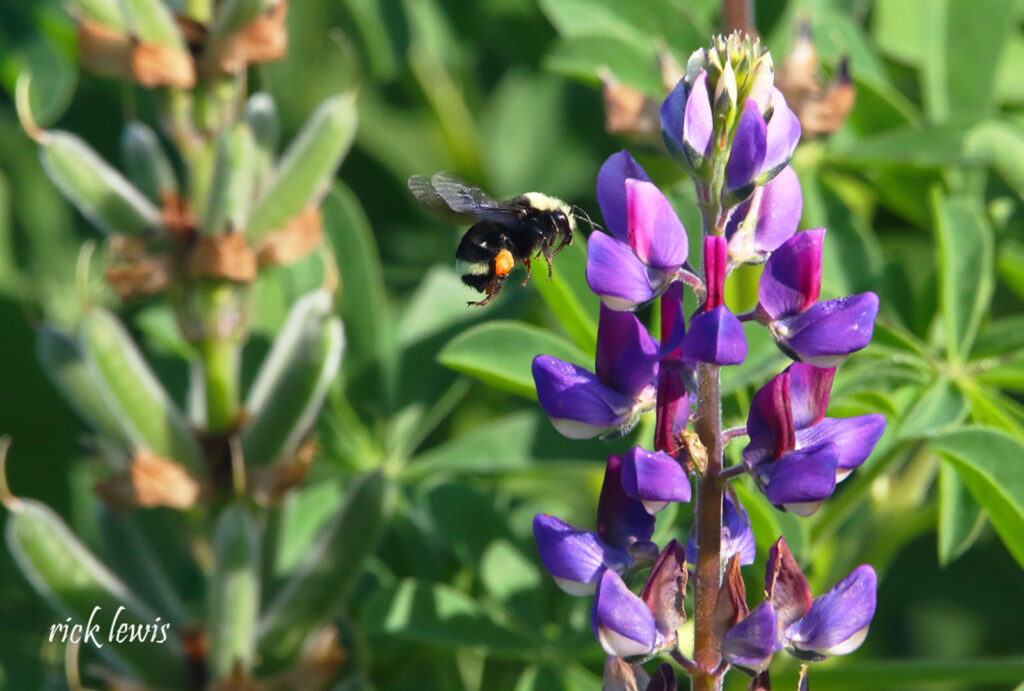 Don't forget the bigger native plants. Ceanothus, lupine, manzanita, sages, and buckwheat all attract lots of butterflies and moths, which provide the caterpillars that birds need to feed their young. And where there is enough room, the Coast Live Oak is a champ. It supports at least 41 species of butterflies and moths, provides food or habitat for many birds and small mammals, sequesters large amounts of carbon, retains moisture and stabilizes the soil.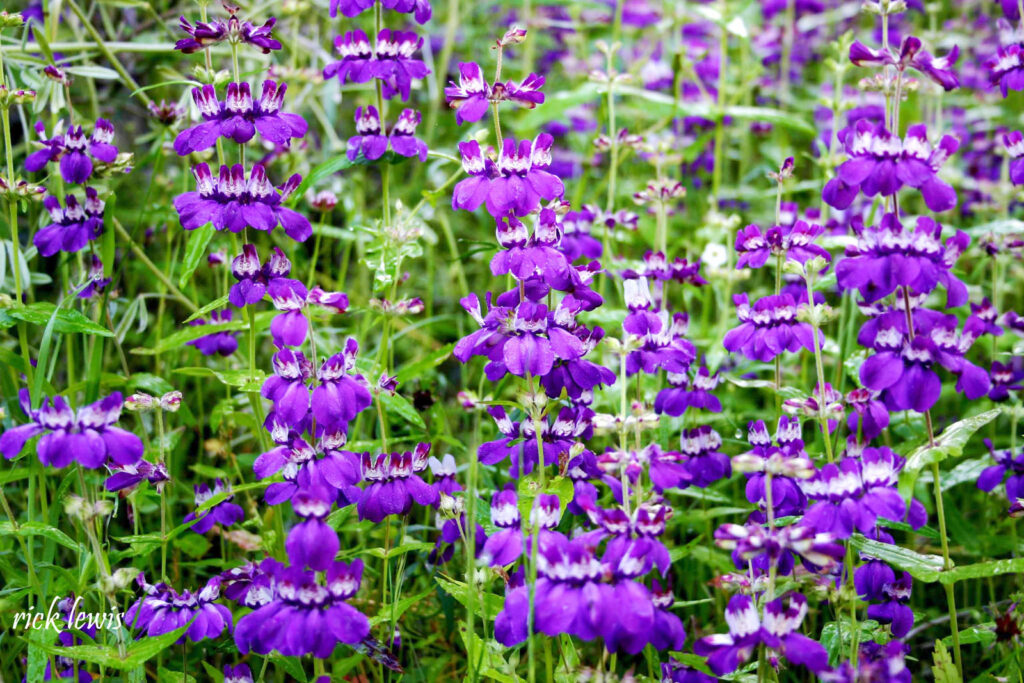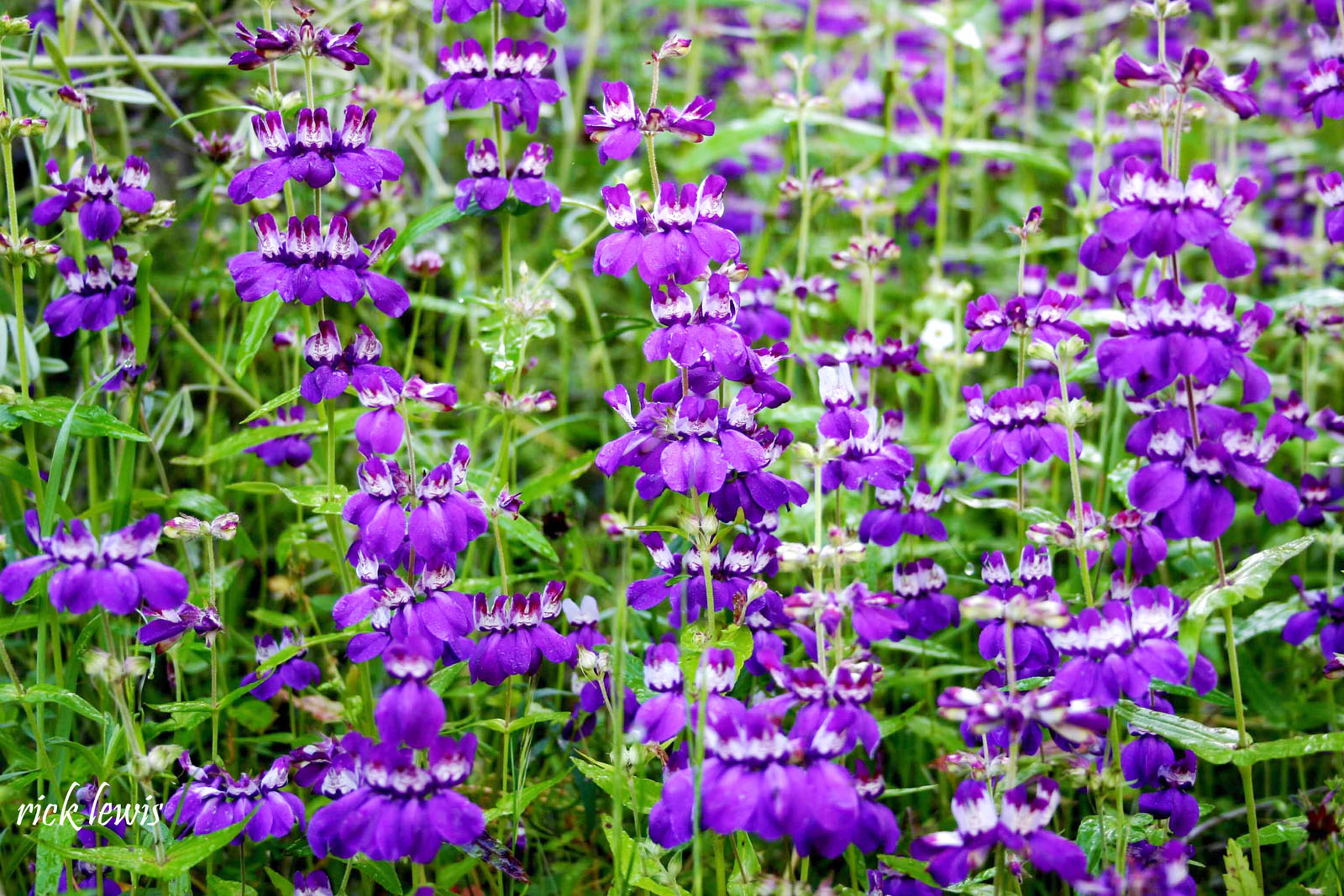 If you want to plant the Cross Alameda Trail display—or some of it—at your own place, the original seed mixture contained (bold highlights the most showy blooms):
California Brome, Bromus carminates.
Blue Wildrye, Elymus glaucus.
Bottlebrush Squirreltail, Elymus elymoides.
Red Ribbons, Clarkia concinna.
California Melic, Melica californica.
Chinese houses, Collinsia heterophylla (above).
California Wild Rose, Rosa californica.
Creek Monkeyflower, Mimulus guttatus.
Douglas Mugwort, Artemisia douglasiana.
Coyote Brush, Baccharis pilularis (with Ruby-Crowned Kinglet, below).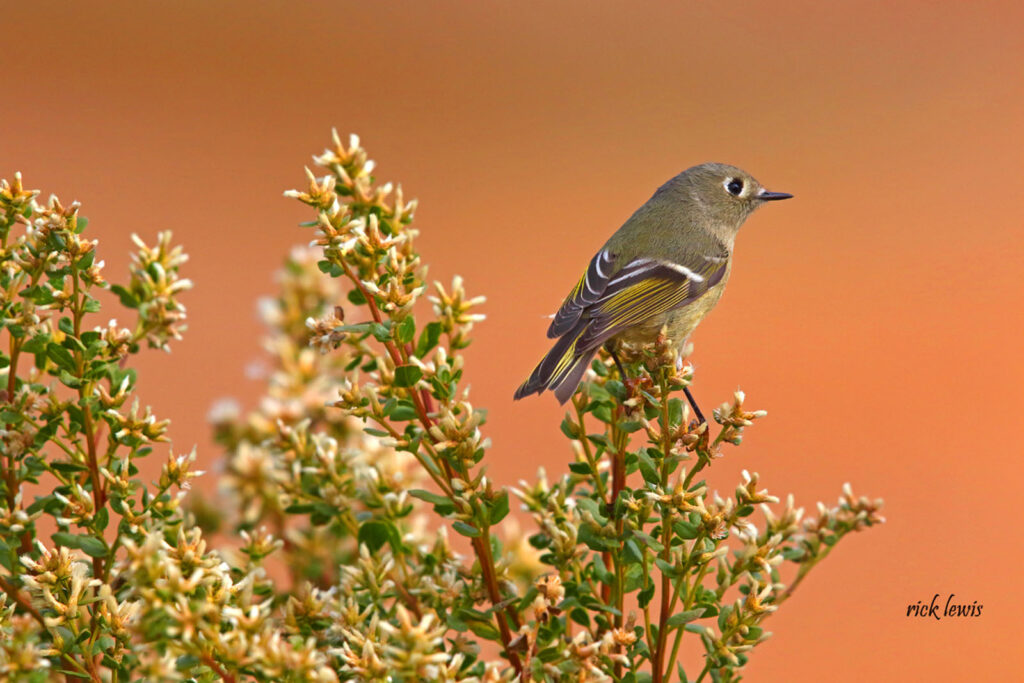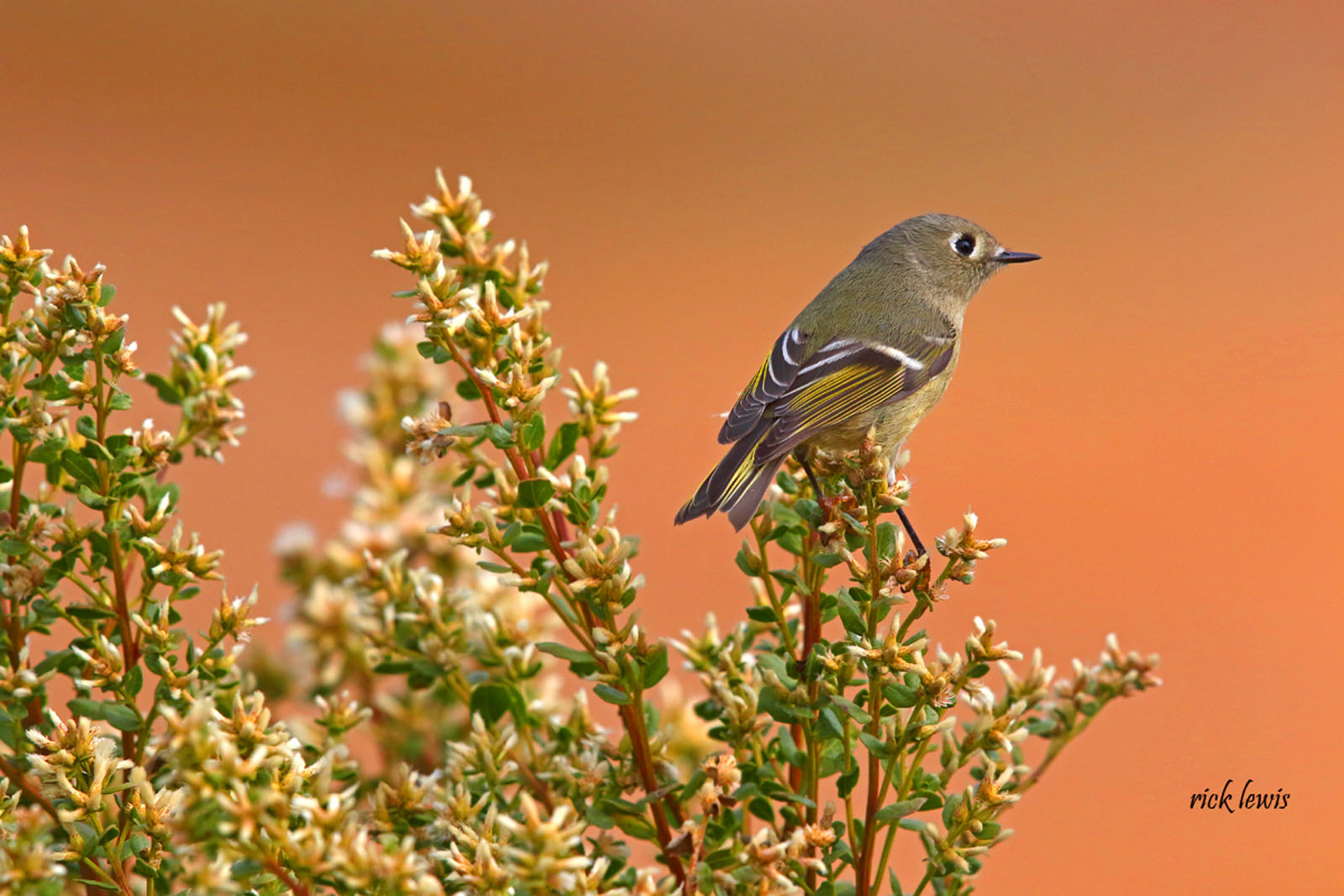 You can also help preserve the precious native sand dune plant habitat at Encinal Beach by helping pull invasive plants—commonly called weeds. Join East Bay Regional Parks on June 17, 2 p.m. to 4 p.m. for the Encinal Beach Sand Dune Habitat Restoration. Students can earn community service hours. Register online to participate. 
This post is part of a series coordinated by Friends of the Alameda Wildlife Reserve, Golden Gate Audubon's conservation committee for the City of Alameda. Linda Carloni is a member.