The Lincoln Middle School Lions roared to a double victory by clinching the Alameda Education Foundation's (AEF) Girls Basketball championships in Division I and II.
Capping an undefeated season, the Lincoln Division I team faced off against the Wood Middle School Beavers on Tuesday, January 24 to secure the championship by a score of 42 to 19. The prior week, Wood had narrowly defeated the Academy of Alameda (AOA) to earn a chance to face the Lions. In Division II, it was AOA who gave Lincoln a run for their money on January 17, with Lincoln coming out on top 25 – 13.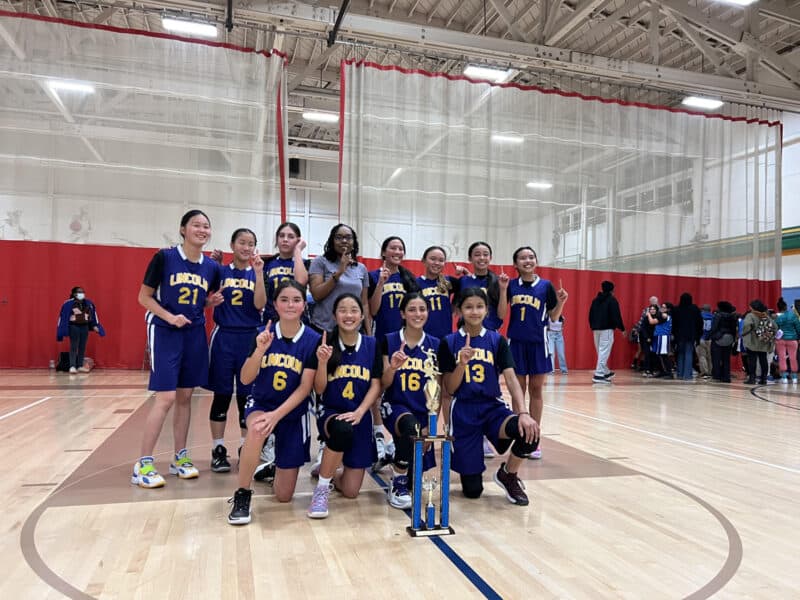 AEF's Middle School Sports program is about more than championships. The program is designed to provide students with the benefits of participating in organized sports to support their physical and socio-emotional development. Academic and behavioral tie-ins with participating Alameda Unified School District and Charter middle schools help prepare students for high school.
The AEF program includes Fall Coed Volleyball, Winter Girls and Boys Basketball, and Spring Track & Field. AEF took over running middle school sports for the school district in 2009. Approximately 650 sixth through eighth graders benefit from the program over the course of a school year.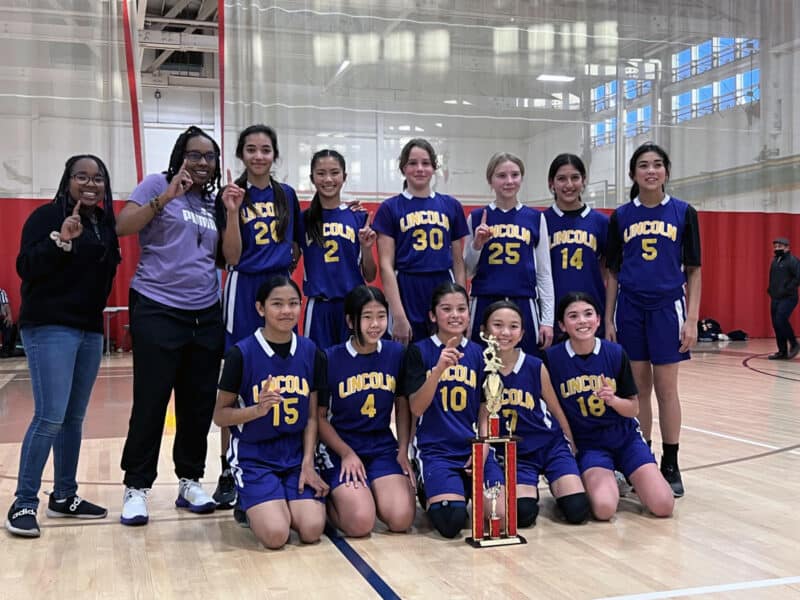 Eight teams from six middle schools—AOA, Encinal Junior Jets, Wood, Lincoln, Alameda Community Learning Center and Nea Community Learning Center—participated in this year's Girls Basketball season. Students wore many hats to make the program a success including serving as gatekeepers and scorekeepers. And AOA's cheerleading squad added excitement to the games.