Many people will prepare to celebrate Juneteenth this Sunday. As the case with other federal holidays, the country will observe Juneteenth the following Monday by taking the day off, closing shop, and taking advantage of a long weekend. Banks will be closed, the mail will not run, and Juneteenth celebrations will kick off this weekend across the country.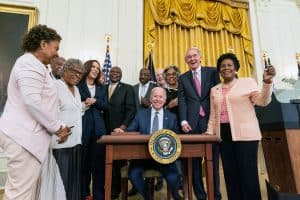 President Joe Biden signed the Juneteenth National Independence Day Act into law in 2021 making Juneteenth a federal holiday. Although widely celebrated, there are still many Americans that have no idea what the holiday represents. Juneteenth is regarded as the celebration of when Black Americans became free. Also known as Emancipation Day or Freedom Day, Juneteenth has been a Black American tradition for decades.
Juneteenth is the anniversary of June 19, 1865 when Union soldiers rode into Galveston, Texas and General Gordon Granger read General Order No. 3, declaring all enslaved people free. People gathered to hear the news and a celebration broke out in the streets. Today we celebrate this day as a reminder of the struggles our ancestors faced and as a tribute to their resilience and their ability to find joy in the direst of circumstances.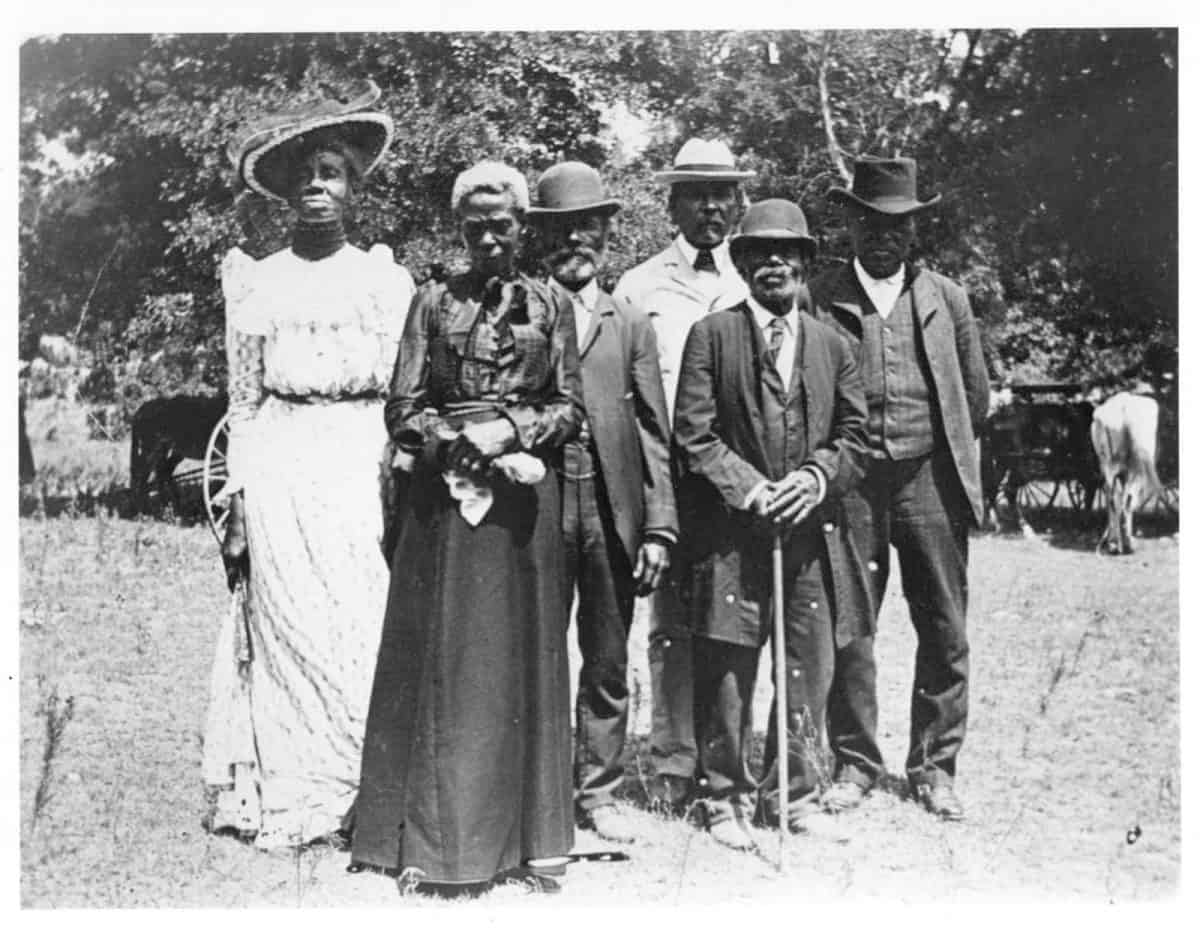 Many cities across the nation hold public Juneteenth celebrations in the form of parades, fireworks displays and BBQs. Whether in public or private, it is a time to celebrate, a time of remembrance, and a time to honor those who came before us. If there is one thing we're going to do as a people, we're going to eat and we're going to celebrate!
In a country built on institutions that constantly try to belittle and downplay the contributions of Black people, we make every effort to preserve our culture, our legacy and to hold on tight to everything that brings us joy. Joy has become an act of resistance and a way to find freedom.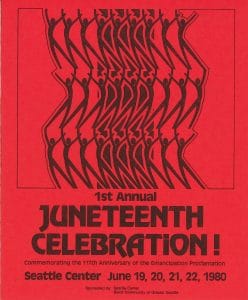 Black History has often been stolen, distorted and left out of American History. So culturally, as the gatekeepers of our own history, we have had to preserve it in different ways, including celebrations, rituals and oral tradition. We celebrate our history, we retell the stories in oral tradition, and we pay homage to our ancestors that came before us. We acknowledge their struggle, celebrate their resilience, and we find joy in any way that we can. Juneteenth is no different. It is something to call our own.
It is important to note that although significant, June 19, 1865 is not when slavery completely ended in the United States. The Emancipation Proclamation is widely regarded as the document that ended slavery. Signed into laws on January 1, 1863, it declared slaves in Confederate states were free. At the time, slavery still existed outside of the Confederacy in border states and other confederate states that had not yet seceded from the Union. The date signifies slaves becoming free in Texas. As Black Americans migrated to other states, the tradition followed. No matter what the actual date is, Juneteenth honors the end of slavery in the U.S. and should be celebrated by all.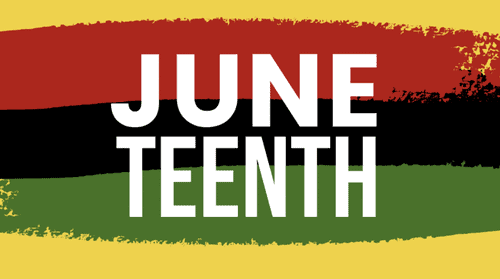 Alameda Chamber & Economic Alliance
So, we will gather, and we will eat food that feels good to our soul. We will laugh, and joke and dance, and sing, and play cards. We will pray and pour libations for our ancestors. And we will hold space for each other because in acknowledging our past we unconsciously take the first steps to allow healing to happen.
It's important that we continue to honor and pass on these traditions. In order to effect change we must continue to tell our story and hold on to our history.
Eileen Zedd is an Alameda resident and realtor with Preferred Properties of CA. You can reach her at [email protected].