Encinal's softball team found itself down early in its North Coast Section (NCS) Playoff game against Maria Carrillo High School. Despite the Jets being down 6-1 in the second inning, they told themselves this wasn't anything new.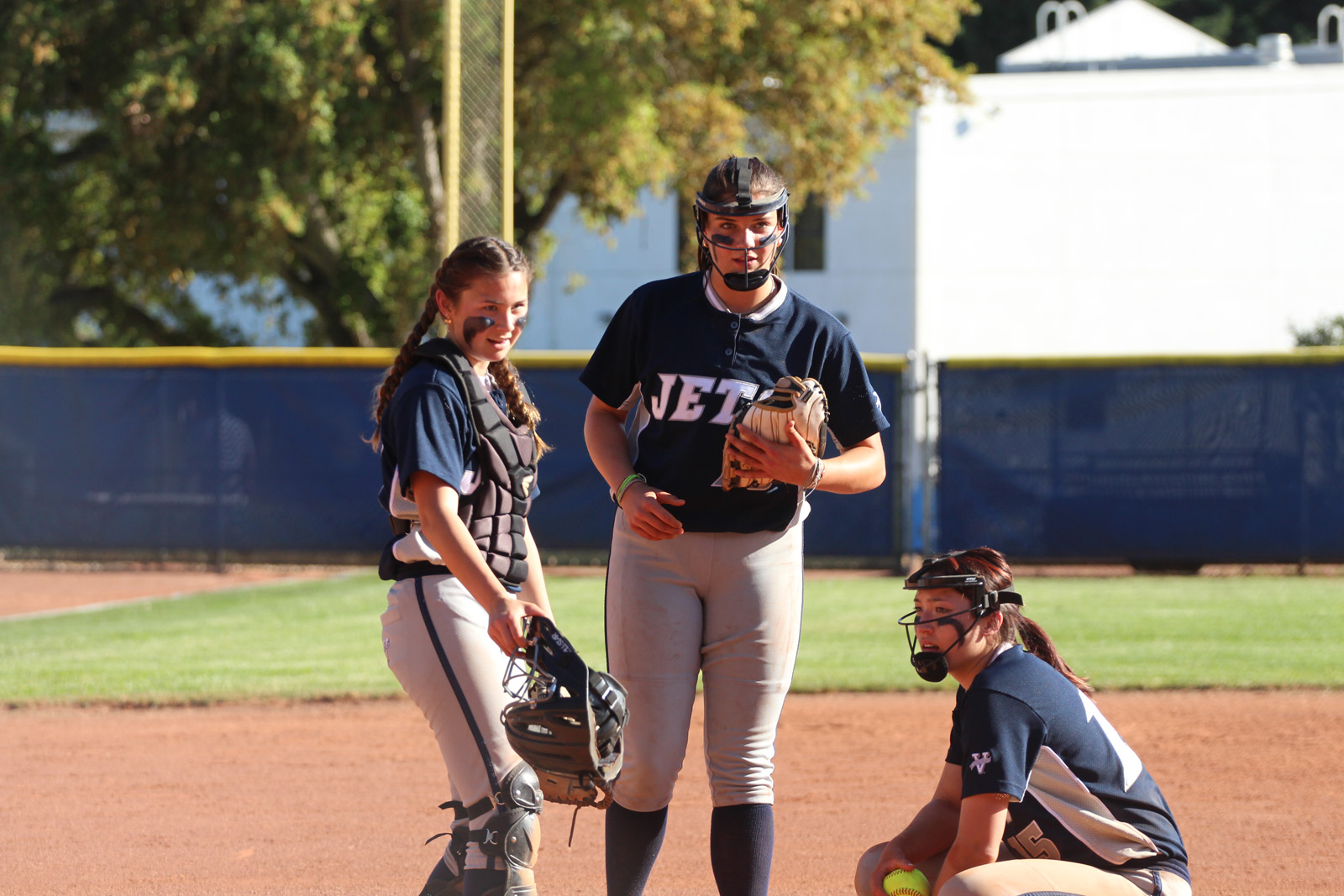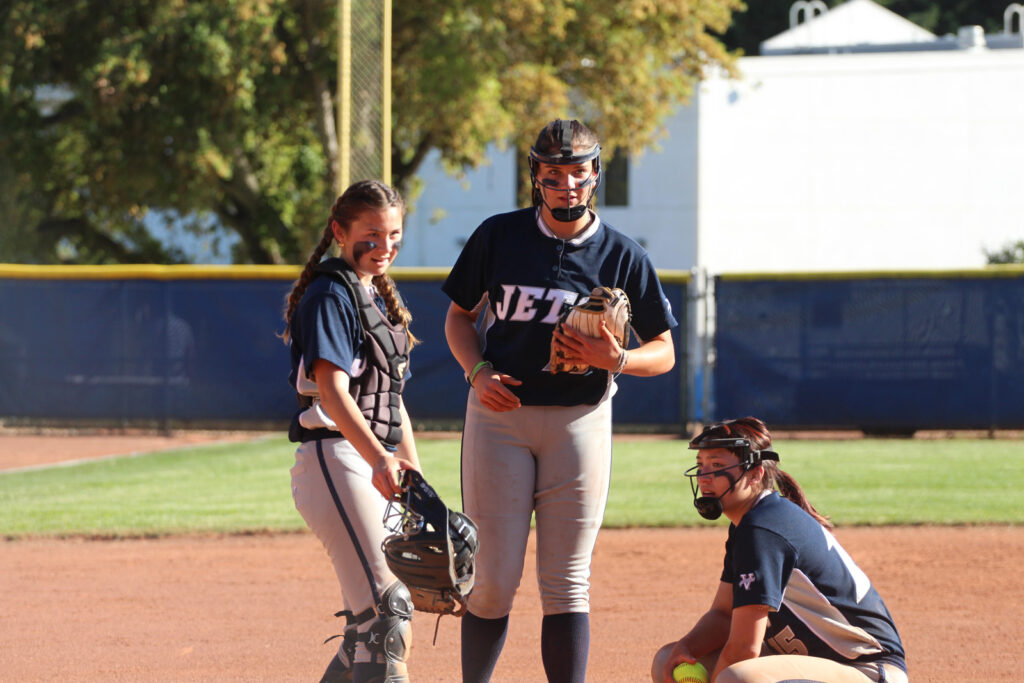 "We all stayed positive and kept playing as hard as we could," said sophomore Jazzy Alcantar. "We told each other we've come back many times from leads like this and we just needed to stay focused and play hard together."
No. 10 Encinal (14-10) did just that, upsetting No. 2 Maria Carrillo (16-5) in the second round of Division 3 NCS play on May 19 in Santa Rosa. The Jets scored four runs in the sixth inning to win 8-7.
"It feels great that our team has grown so much throughout this entire season," said junior Amy Screechfield. "EHS softball has never made it this far in NCS, so it's really exciting to be part of this team."
The rally started in the fifth inning with West Alameda County Conference (WACC) League MVP Lola Whalen's three-run home run to make it 6-4. Whalen went 2-for-4 with three RBIs.
"[The home run] helped keep the energy going and showed the team that we can win," said Whalen. "I don't think Encinal softball has made it this far and I'm glad that we get to represent the Jets."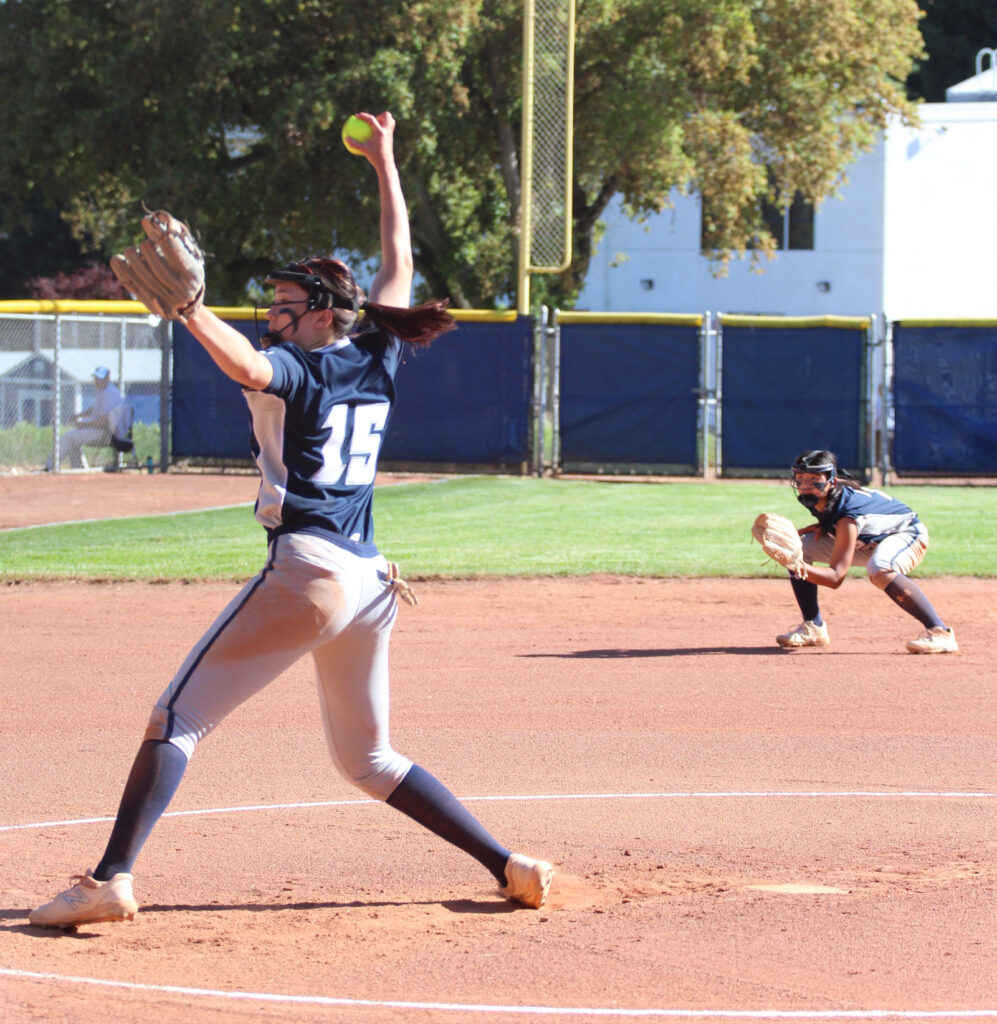 The Jets continued to put pressure on the Pumas in the sixth inning. After freshman Kiely Wong drew a bases-loaded walk to make it 6-5, Alcantar cleared the bases with a timely double to give Encinal an 8-6 lead.
"When I came up…I was thinking about finding any way to get on base, and for me to be smart about my pitch selection," said Alcantar. "I took a deep breath and tried to have some fun. I knew, regardless of what I did, I had a good hitter right after me."
Maria Carrillo added a run in the bottom of the sixth, but junior Celeste Hurtubise pitched a scoreless seventh to hold on for the win. Hurtubise struck out three and walked three.
Hurtubise was a big part of Encinal's first round win over No. 7 Acalanes on May 16. The junior struck out 10 Dons, including the final batter with the bases loaded in the seventh.
"My rise balls were helping me during most of the game," Hurtubise said. "During their last at bat I remembered what her weak spots were when hitting against me and I kept pitching rise balls to her."
No. 10 Encinal will face No. 6 Eureka (16-7) on May 24 in the Division 3 NCS Semifinals.
Note: Updated 8:50 a.m. May 30 to provide correct photo credits.
Joshua Linville is an English teacher and Journalism advisor at Encinal Junior/Senior High School.