Jets lose to Pinole Spartans in championship game
Given the pitching talent both teams had, the Division 3 North Coast Section (NCS) Softball Championship between No. 1 Pinole Valley (27-1) and No. 10 Encinal (15-10) was expected to be a low-scoring affair. However, the Spartans' bats came alive early, en route to a 6-1 victory over the Jets at Diablo Valley College on May 27.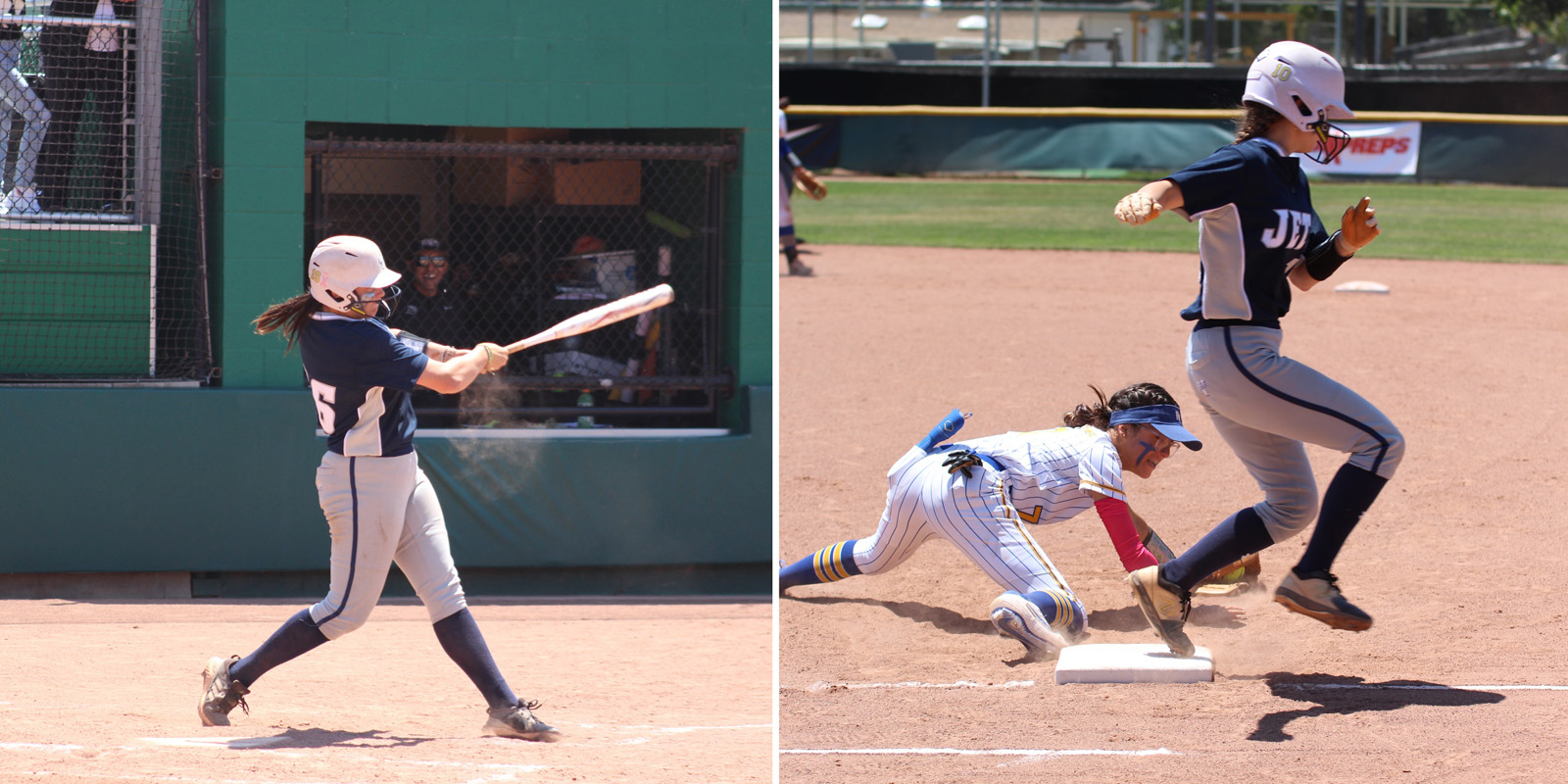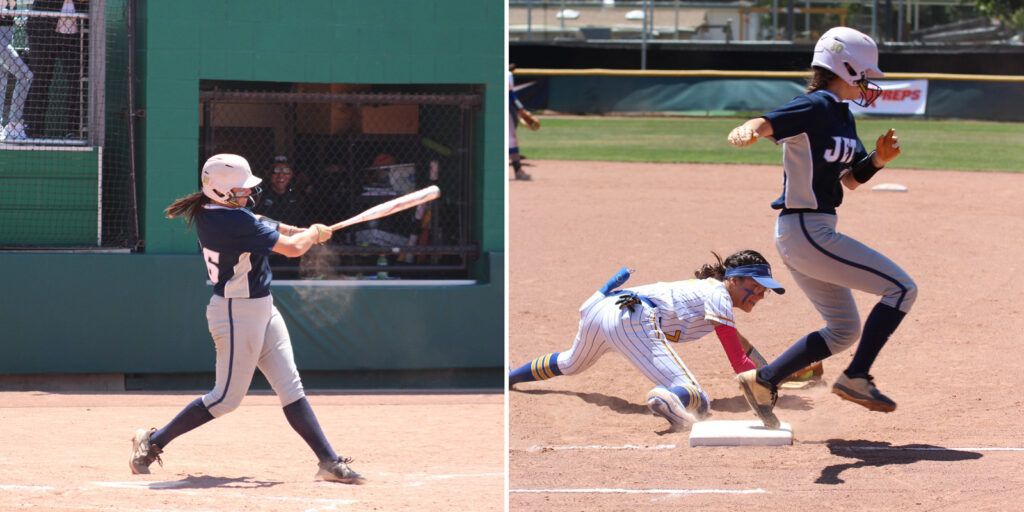 Led by Aneesa Brewer, Pinole scored four quick runs in the first inning and two more in the third to go up 6-0. Brewer went 3-for-3 with an RBI. Senior standout Kailani Tatro struck out seven Encinal batters to record her 28th win of the season. The Pinole pitcher will play for Robert Morris University next season.
However, WACC co-league MVP Lola Whalen hit a moonshot in the fourth inning to give the Jets their first run of the game. The home run was Whalen's eleventh of the season. That run was the only one the Spartans allowed all postseason.
"It was really exciting because I wanted to represent Encinal and show that they couldn't shut us down completely," said Whalen.
"Everyone congratulated her with her good hit," said Encinal sophomore Jazzy Alcantar. " It helped boost the energy in the dugout and made the game more exciting."
After a rocky start, Encinal pitcher Celeste Hurtubise settled down and pitched four scoreless innings to finish the game. However, the damage was already done as the Jets could not overcome the six-run deficit. Hurtubise played a huge role in Encinal's 4-1 semifinal win over #No. Eureka on May 24, allowing only two hits and striking out nine.
"In the beginning of the season, anyone could see that our team had so much potential," said Hurtubise. "It just depended on how much we worked towards the goal of being better… I had a good feeling about this team, I don't know how to explain it, and I knew that we were going to go far."
With only two seniors currently on its roster, Encinal will return its entire starting lineup in 2024.
"It was so amazing to make it as far as we did," said senior Sophia Tramel. "I could not be more proud of this team and the amazing work everyone has put into making it this far. To go from tenth seed in the league all the way to the championship game was incredible."
Joshua Linville is an English teacher and Journalism advisor at Encinal Junior/Senior High School.