Bear's-Eye View of Alameda for January 8, 2023
"Grief is the price we pay for love"
These are the words of the late Queen Elizabeth regarding loss of a loved one, and on this second anniversary of the loss of the original roving reporter – Bear, it seemed to capture the sentiment at my house this past week.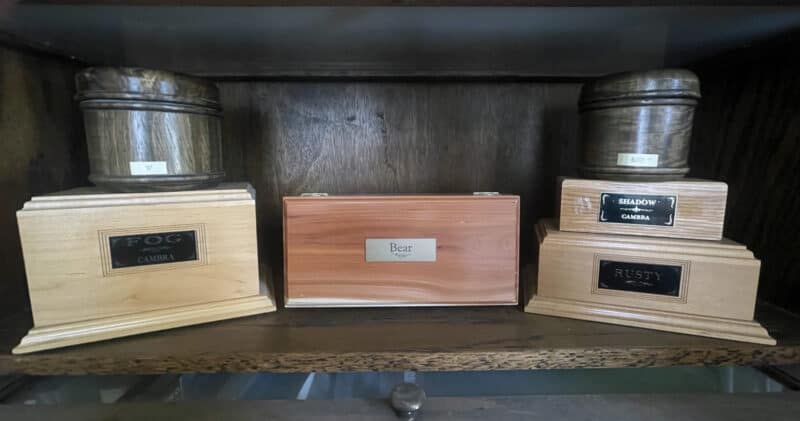 It's been two years since the loss, and I know that it's not the same devastating grief that followed the actual day, or the tear-filled sadness of last year's anniversary report. I took that opportunity to acknowledge all the other dogs that came before me and invited readers to share their relationships. This past week was more of a silent recognition, but there was still a palpable sense of loss in my human companion that I know I cannot fill.
When I got the job of Roving Reporter, I really had no understanding of the paws I was filling. I had spent seven months at the shelter, and I was just so appreciative of having a home and a constant human companion. On the first anniversary of Bear's trip over the Rainbow Bridge, I had a better understanding of the commitment that human companions make to us canines.
I very much appreciate the two meals a day, and there are always plenty of delicious treats. The sheer number of walks I get every day, seven days a week, regardless of his other commitments and weather conditions are over the top appreciated.
What's amazing to me is that we still do all these walks knowing that I react to squirrels, other dogs, and cats. At 105 pounds, I can really react. As just one example, sometime this year, my human companion will be looking at meniscus surgery thanks to the Great Squirrel Incident.
On this second anniversary, I have come to understand the role that I play in my human companion's life and that other dogs (and cats and other animals) play in their human companion's lives and wanted to celebrate that connection.
This post is dedicated to all the still living dogs (and other pets) and those that are no longer with us who have shared their lives and brought so much joy into their human companion's lives.
I am inviting those human companions that have had one or more fur babies across the rainbow bridge to share a picture and type a few words in memory of that special family member.
I also wanted to acknowledge all the human companions who are in our charge and have lost their pet. I found a poem that in a small way recognizes and honors their part of the relationship. It recognizes the role dogs play, but I want it to extend to all pets, even cats and squirrels.
"Dogs come into our lives to teach us about love, they depart to teach us about loss. A new dog never replaces an old dog, it merely expands the heart. If you have loved many dogs your heart is very big." Erica Jong.
As human companions, there is something you can do to get more of us into homes. The Friends of the Alameda Animal Shelter is always in need of donations like blankets, toys, food, etc. You can check with them to see what is on their wish list by going here: https://www.alamedaanimalshelter.org/support/amazon.html.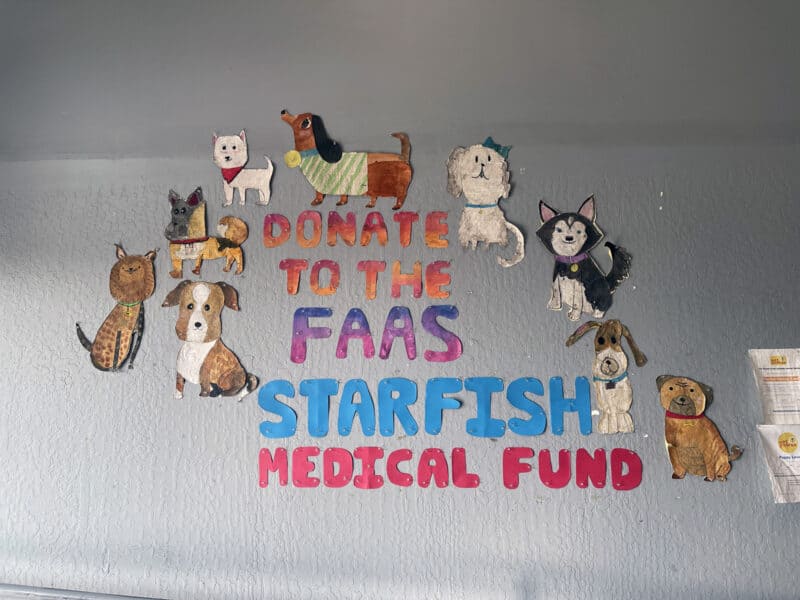 In my house, we direct our money donations to the "Starfish Medical Fund" which goes to paying for vet bills incurred when injured animals are in need of major vet services. I am asking readers to make a donation in any amount to this fund.
If you have a pet friend that you would like to dedicate the donation to, the website can take care of that for you.
If you do not have a pet in your life, you can still make a donation in memory of Bear by logging into the donation page of the FAAS website at https://www.alamedaanimalshelter.org/support/monetary-donations.html
Click on the yellow TRIBUTE button. Select the "In Memory" tribute type, and "Pet" for the honoree type. "Bear" is the honoree's name. In the section "Whom should we notify?" please insert "Mouf," [email protected], P.O. Box 1343, Alameda, CA 94501.
The dedication should read: In memory of Bear, Roving Reporter for the Bear's-Eye View of Alameda.
You can then scroll down to the Your Information section, Your Donation, and select "Angel Fund: Emergency Medical Expenses." Click on submit and you're done.
I really appreciate your donation and so do all the animals FAAS helps.
Mouf, Roving Reporter
Bear's-Eye View of Alameda
Mouf and his human companion can be reached via [email protected]. Their stories are collected at AlamedaPost.com/Jeff-Cambra/. All photos by Jeff Cambra.