Legendary Alameda waitress Dolores Jeanpierre has served her last meal at Ole's Waffle Shop. The sixth of ten children, Ms Jeanpierre was born in Louisiana. She last worked at the popular restaurant in December, 2020, before another indoor dining hiatus due to the COVID-19 pandemic. After a serious injury falling off a ladder, she was unable to return to work when diners were again allowed into restaurants.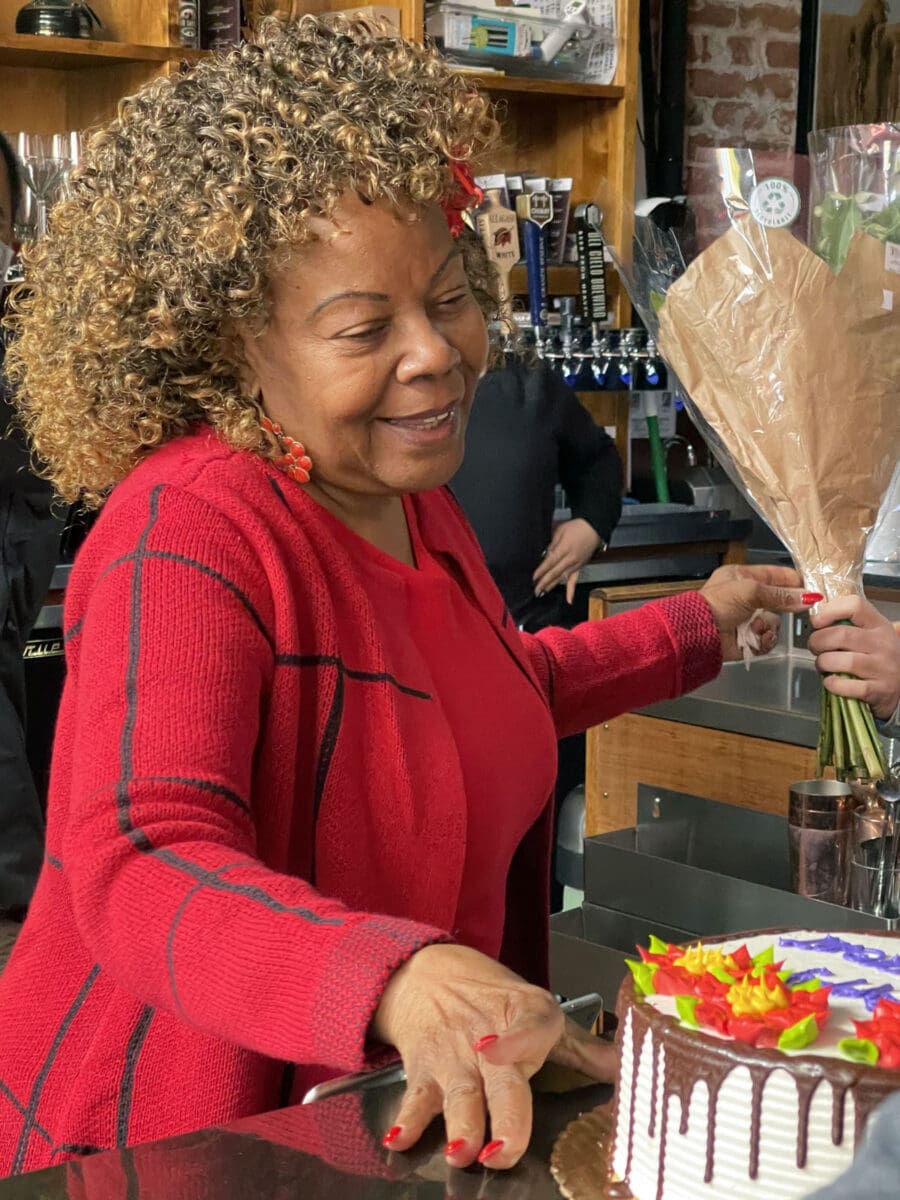 Today, Tuesday, Dec. 14, 2021, she came back to Ole's to say a proper goodbye to all her customers and friends. In a series of posts she made to Facebook before the event, she said, "Thank you to all my customers who have made my heart full of joy over the past 42 years… I would like to see the people I truly love and care about over the past decades."
A fixture since 1978, according to a profile on LittleThings.com in 2016,  "Jeanpierre… made history as the first Black waitress in Alameda, CA." Ms Jeanpierre confirmed this, saying although she was the first on the wait staff, there were two Black cooks already working at Ole's when she started. Previously, she had worked at Nikko's in Jingletown, right across the estuary, and said the clientele was the same for both restaurants so she didn't experience any resistance from customers.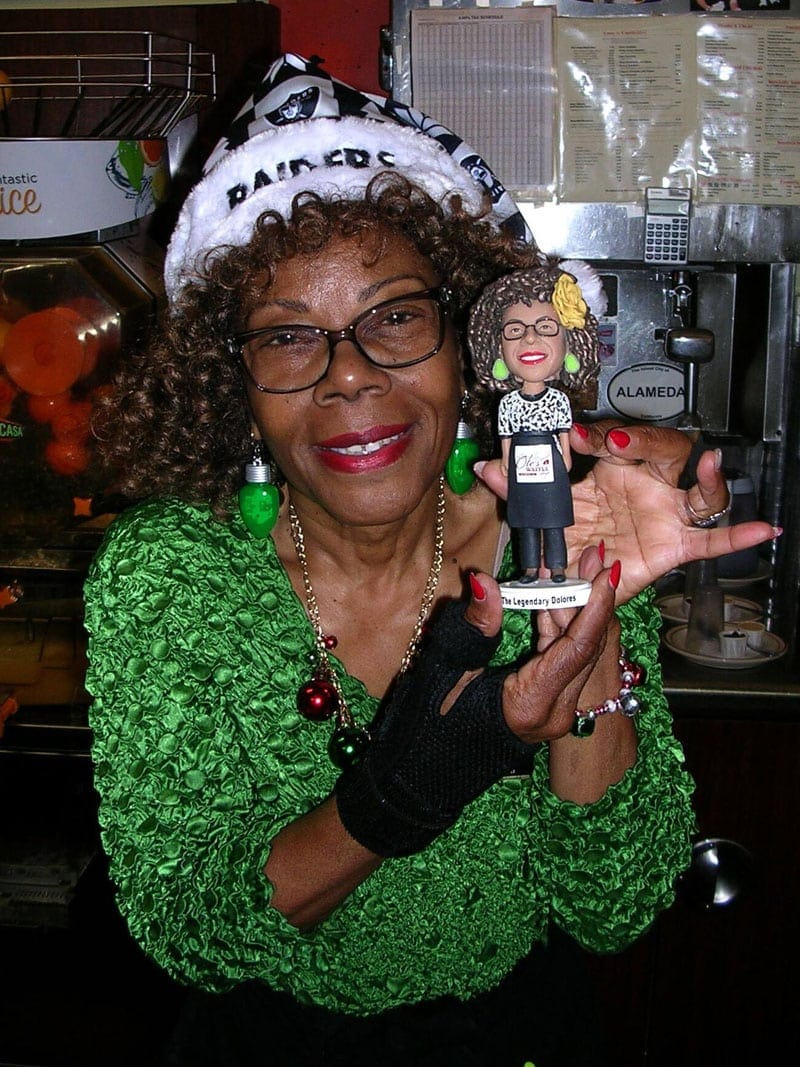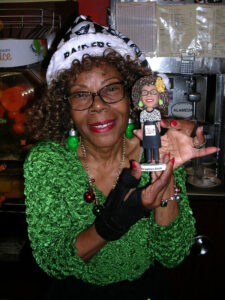 A variety of people lined up outside the restaurant to express their gratitude and affection for nearly half a century of service and to sign her retirement journal. In addition to news crews, her friends and customers, her younger brother, Michael, a retired postal worker, and her nephew were in attendance, traveling from the Central Valley.
Ole's Waffle Shop has been a tradition on Park St. since 1927, serving breakfast, lunch, and dinner to generations of Alamedans. Jeanpierre has been serving their customers for nearly half of that time! Her popularity has led to many tributes, including being featured in the book, Counter Culture — The American Coffee Shop Waitress, a documentary by the San Francisco Chronicle, a bespoke bobblehead created by Facebook user GuRah Kang, and for Christmas, 2018, a statue of the beloved server. She still has both the bobblehead and statue on display in her living room.
When asked what she plans to do next, Jeanpierre responded, "I plan to just come in and out of Ole's and bug this lady here," she said, pointing to Ole's owner, Christie Adams. "Maybe take three trips the next year, South Carolina, Lousiana, and Washington State."
Adam Gillitt is the Publisher of the Alameda Post. Reach him at [email protected].