Celebrate with the whole family at Alameda Recreation and Parks Department's first Cinco de Mayo Fiesta, followed by an outdoor showing of Disney/Pixar's delightful movie, Coco. The free fiesta and movie will take place on Friday, May 5, at Bohol Circle Immigrant Park, 2901 Fifth St. (near Target). The fiesta starts at 4 p.m. and goes on until 7 p.m., followed by the movie at about 7:30 p.m.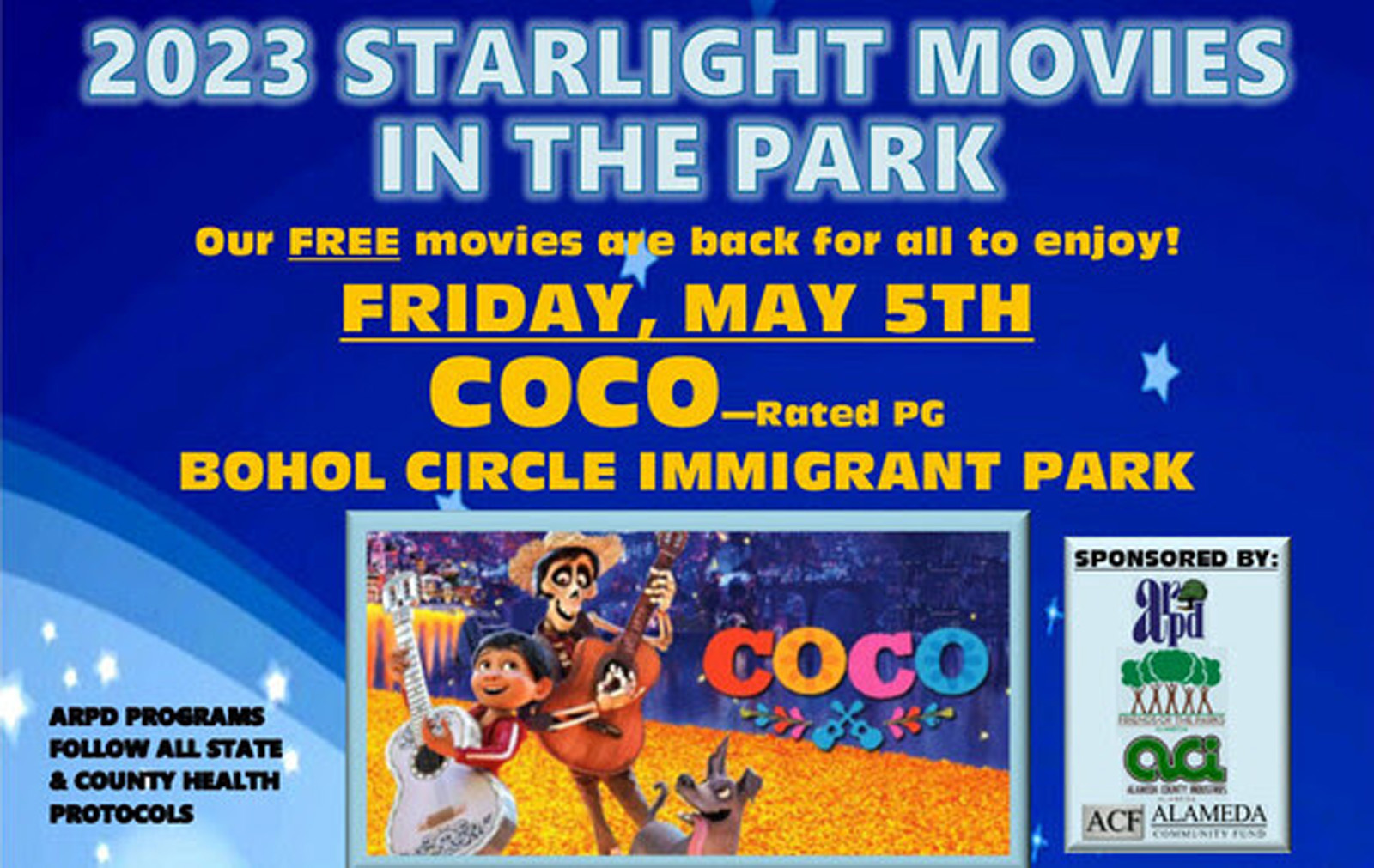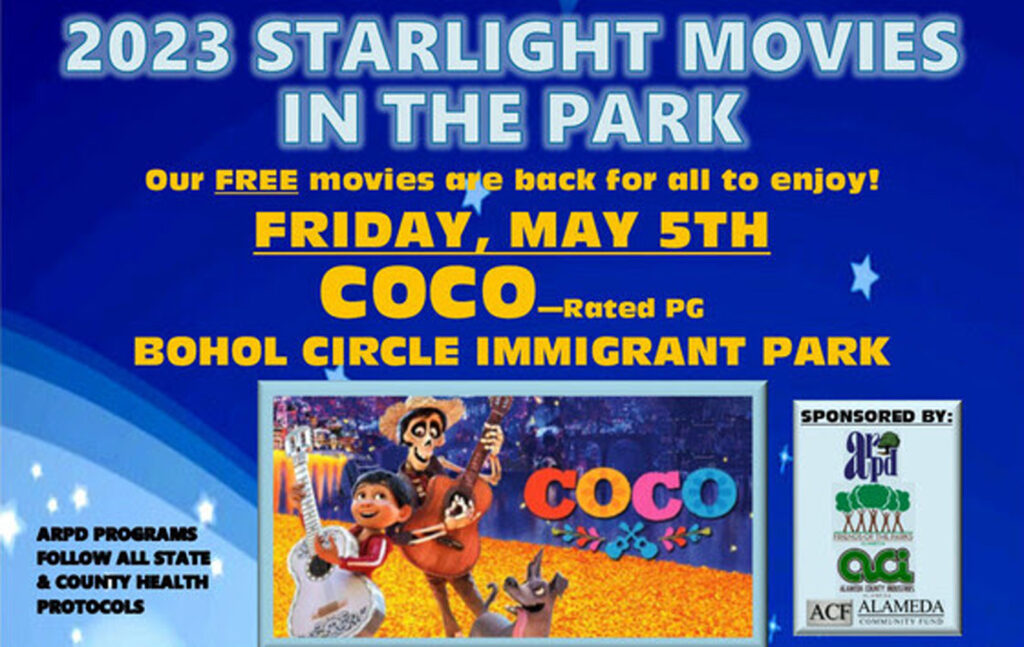 The fiesta promises to be fun for the whole family, with booths, food, games, and dancing. Don't miss the tasty grilled chicken from El Pollo Alegre and other food provided by ARPD's Alameda Youth Committee, dancing to music from 93.3 La Raza, and many other fun activities provided by the ARPD team.
Don't forget to bring chairs and blankets for the starlight movie feature, Coco (rated PG), after the fiesta, right there at the park. There will be games and crafts for kids, starting at 7:30 p.m., and the movie will start as soon as it's dark—between 8:15 and 8:45 p.m.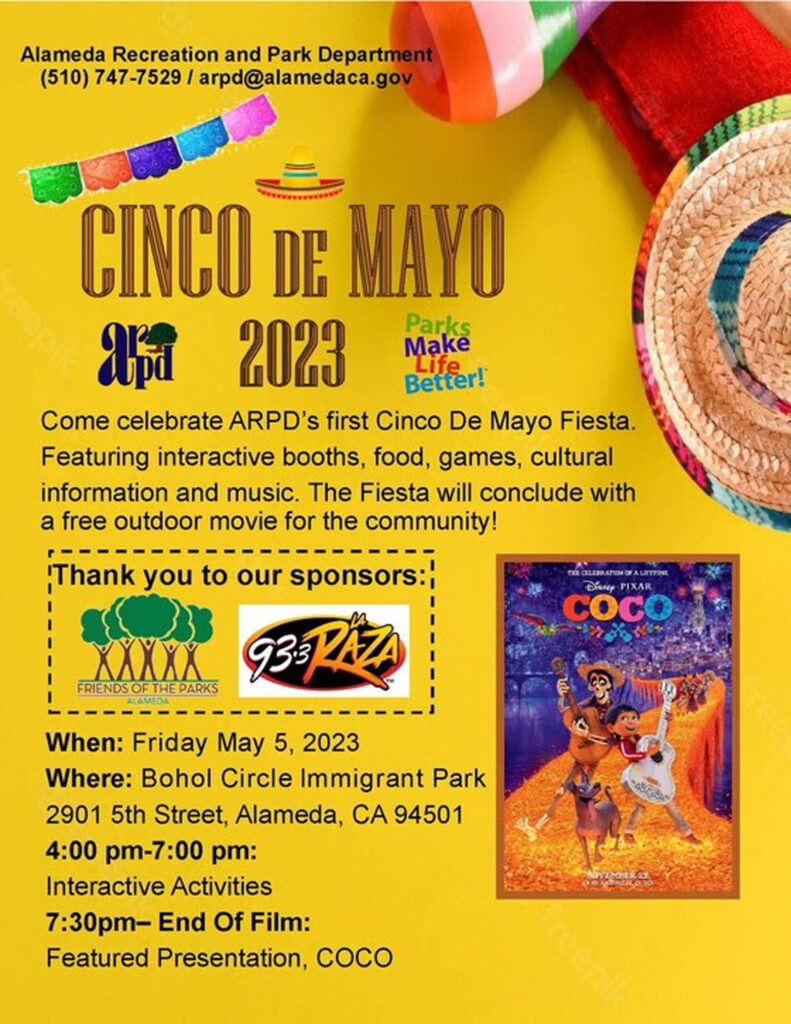 Snacks will be available for purchase, with proceeds supporting our Alameda Youth Committee and Teen Programs. No barbecue grills, alcoholic beverages, or pets will be allowed.
Pre-registration is not required for the event, which is sponsored in part by Alameda Friends of the Park Foundation, 93.3 La Raza, and Alameda Recreation and Parks Department.
For more information, call 510-747-7529 or visit the Cinco de Mayo Fiesta page on the City of Alameda website.