What to do when rental properties get soaked.
DISCLAIMER:  This article is written to provide a brief overview of the rights and responsibilities of housing providers in the event a resident is forced to vacate a rental unit due to flooding. It should not be considered legal advice to an individual reader, and it is not intended to establish an attorney/client relationship between the author and the reader. For specific information regarding individual legal rights and responsibilities that pertain to an individual situation, please contact the City of Alameda Rent Program at (510) 747-7520 or email the staff at

[email protected]

.
The rain of the past few weeks caused a lot of damage to Alameda houses, businesses, and public spaces. For those houses with below grade basements, it is not uncommon to have a  flooded basement for some period of time each year. In fact, many homeowners have installed French drain and sump pump equipment over the years to minimize the impact of these water incursions. Others know not to store items on the floor where water is likely to appear.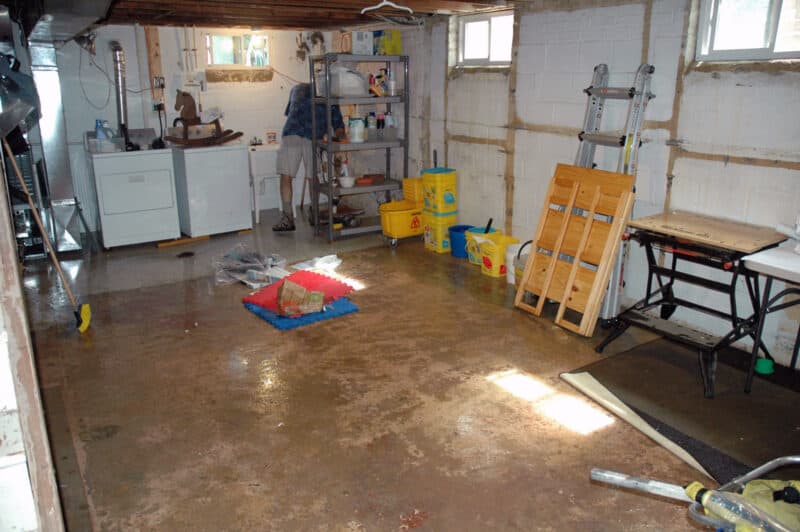 But what happens when the basement unit is a rental, and the resident's living space gets soaked and their personal property damaged? The answer can be complicated and depend on the very specific facts of each situation.
Short Term Action for Tenants
Call the property management company or owner of the property immediately with specific information about where the water is located in the unit. Any temporary fix and long-term repairs are their responsibility, and hopefully there is a plan in place to deal with such situations quickly.
Depending on the extent of the intrusion, you may be able to stay in the unit temporarily depending on the location and area covered. For example, a second bedroom used as an office may be able to be isolated and allow continued occupancy. However, kitchens, bathrooms, bedrooms, etc. with soggy carpets or standing water are not acceptable living conditions and would render the space "temporarily uninhabitable." You should get authorization from the property owner or manager to find alternate temporary housing. This might be an empty unit in the same complex or it may require you to move into a hotel.
Trying to find alternate accommodations on the fly can be highly stressful on its own; however, if kids and pets are involved, the task can be overwhelming. If you have relatives in the area, contact them to see if you can stay for a day or two while a longer term plan can be worked out. If a relative's house is not an option, the Extended Stay hotel in Marina Village (1350 Marina Village Parkway, Alameda, 510-864-1333) has units with full kitchens and allows pets. The Red Cross also may be able to provide assistance (Alameda County office, 6230 Claremont Ave., Oakland, 510-595-4400).
Okay, so you and your family, including pets, are temporarily in a safe and secure place. Now what? Circle back to the property manager or owner and ask what the plan and time frame is for not only dealing with the repairs to the unit, but also for the possibility of mold. If the repairs are properly made, mold should not be an issue, but you also don't want to move back into a unit only to move out again because of a severe mold issue.
Who is responsible for temporary relocation costs?
The City of Alameda Municipal Code (AMC) does provide for residents to receive temporary relocation assistance under certain conditions, which are very fact-specific and should not be applied generally to every flooded basement situation. AMC §6-58.85 B requires the housing provider to make temporary relocation payments to the resident or provide a comparable unit located in Alameda for repairs that are expected to take less than 60 days. There are also notice requirements as outlined in AMC §6-58.90 to inform the residents of their right to temporary relocation payment, a rent differential payment, and a permanent relocation payment.
The type of payment required, and the specific amount of the payment are determined by the time required to make the repair and the size of the unit measured by the number of bedrooms. You can find the chart in Form RP-207 located on the City of Alameda Rent Program page; click the link and scroll to RP-207.
It must be noted again that not every flooded basement case will trigger a temporary or permanent relocation payment. AMC §6-58.85 C creates an exception to the payment of relocation fees if "(a) A fire, flood, earthquake, or other natural disaster, or other event beyond the control of the Landlord and the Landlord did not cause or contribute to the condition giving rise to the government agency's order to vacate." This exception only applies when a government agency issues an order for the tenant to vacate the unit due to the existence of serious health and safety conditions.
Long Term Action for Tenants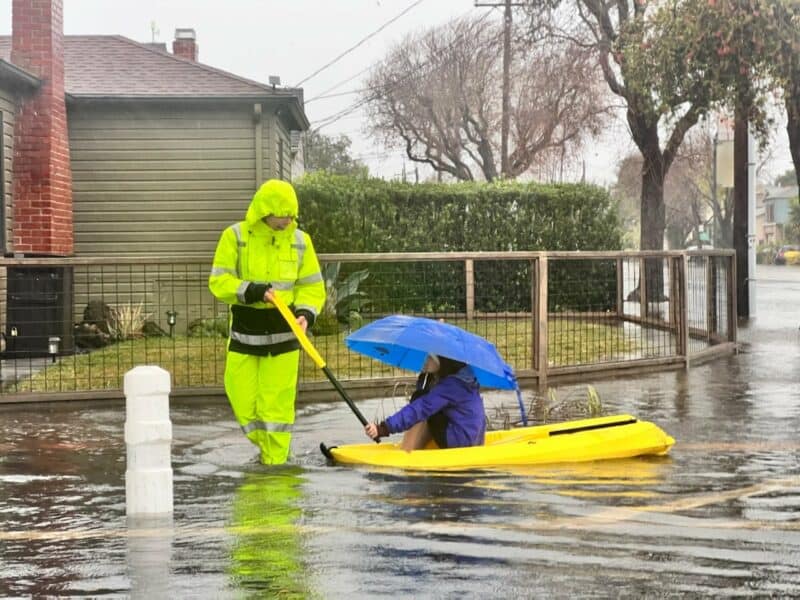 Depending on the level of water intrusion and the time of water exposure, along with the possible need to secure building permits and possible code required upgrades, remediation times can vary greatly. Additionally, the possibility of mold and the per-day costs of relocation assistance add to the need to make repairs as soon as possible.
If repairs are likely to take more than 60 days, the AMC provides a schedule of permanent relocation assistance, which can be found in the same RP-207 form. There are other possible remedies available to residents, such as a lease buyout, but they are beyond the scope of this article.
If you live in Alameda and are dealing with a flooded basement rental unit, and would like to discuss your specific situation, or learn more about the rights and responsibilities as a resident or housing provider, please contact me. Provide a short description of the unit, area of water damage, and what has been done to date to repair the unit. My consultation will be provided at no charge as a public service to the community and with no further obligation.
Jeff Cambra practices law via the Law Office of Jeffrey A. Cambra. He can be reached at [email protected] or by calling 510-865-7369. His writing is collected at AlamedaPost.com/Jeff-Cambra/.