Bear's-Eye View for October 16, 2022
When my human companion suggested including a song for folks to listen to while reading my weekly reports covering Halloween scenes in Alameda, I will admit that I was ambivalent about the whole thing. Then I heard this week's tune by Danny Elfman and his band Oingo Boingo. What a crazy name for a rock band. Just saying Oingo Boingo made me laugh.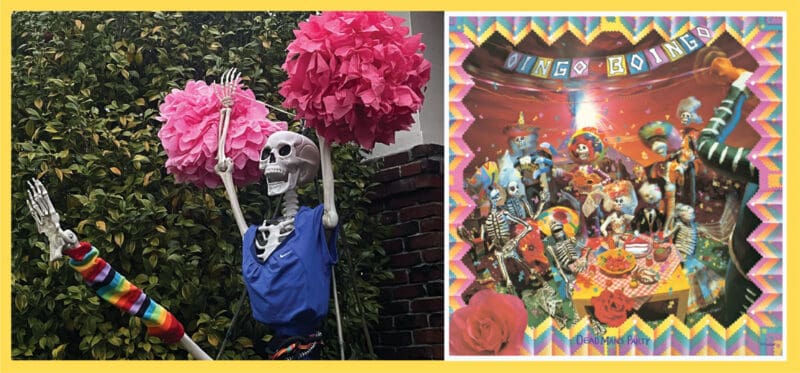 The song is a great Halloween tune, and the horn section is awesome. Hope you enjoy the video and saying Oingo Boingo as much as I do.
Alameda really stepped up its Halloween game this past week with many more decorated yards appearing along my regular route. I've mostly included images of party scenes in honor of this week's song by Oingo Boingo. (Hee, hee, hee)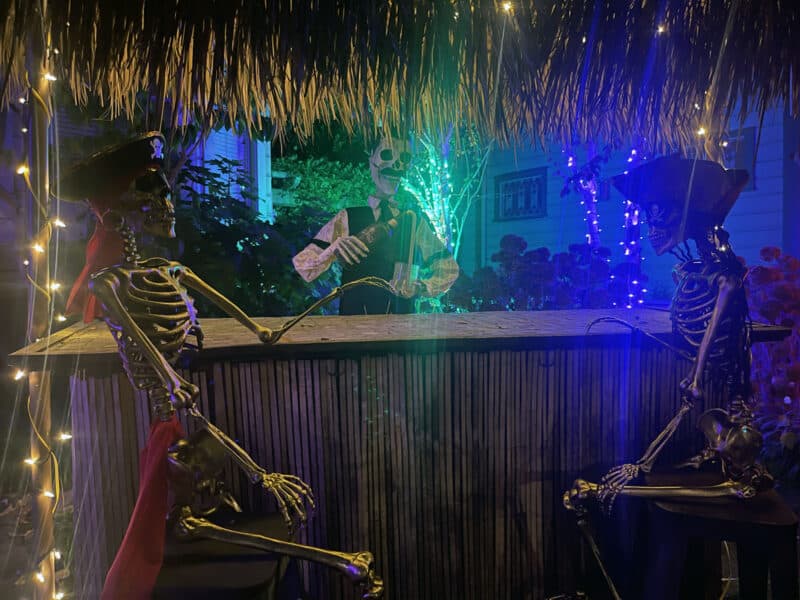 The tiki bar scene on Santa Clara Avenue was especially cool to see at night. It just needed some Hawaiian music to add to the atmosphere.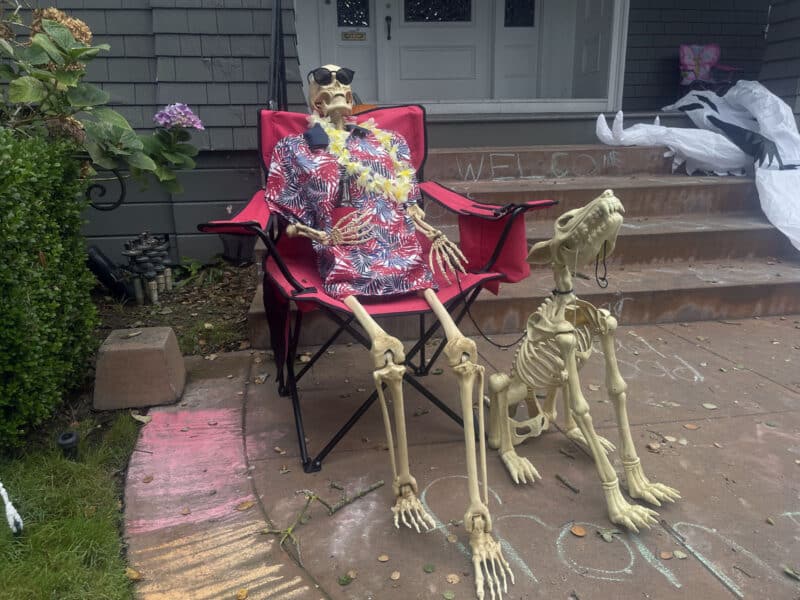 Jeff says that the skeleton in the Hawaiian shirt with the dog was him and me in 20 years. I told him that was a morbid thought and that he needed to go find a good therapist. Then I pulled him down the street.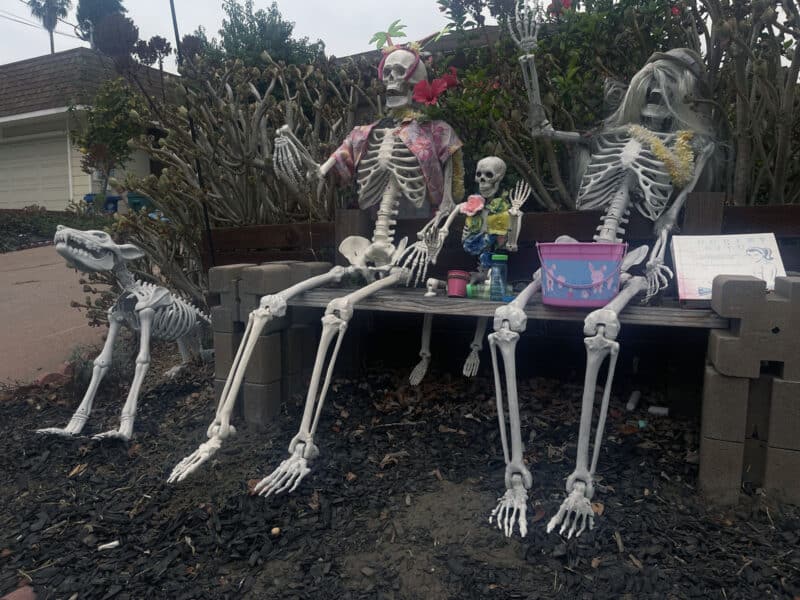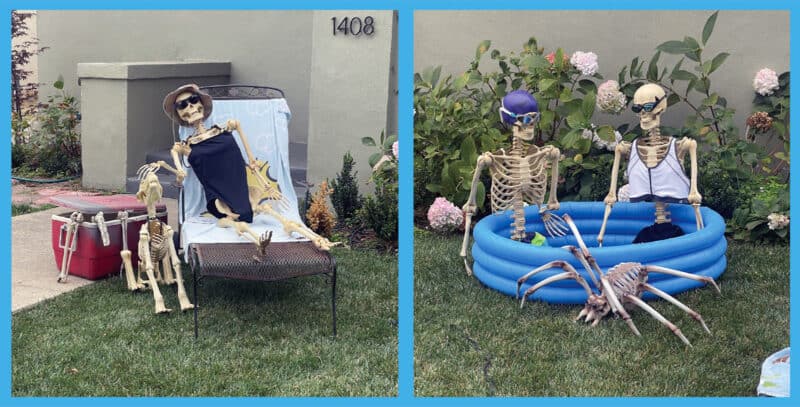 Families are a big theme this year in yard decorations. I was especially happy to see the canine members included in the scene. There's the family group shot on the bench with a distinctly Hawaiian theme and down the street an entire family pool side scene.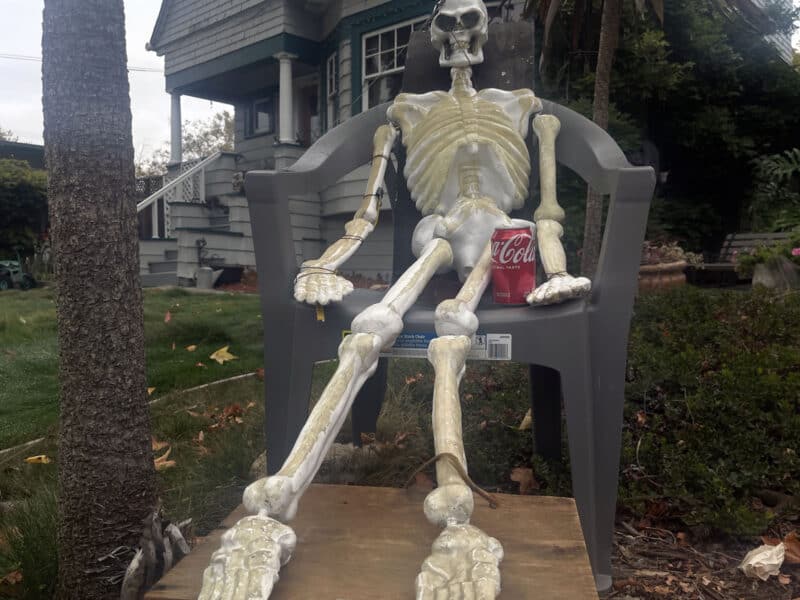 I saw Grandpa (or was it Grandma?) in the yard with a can of Coke watching the neighborhood kids go by. I swear I heard this skeleton warn me about not peeing on their lawn.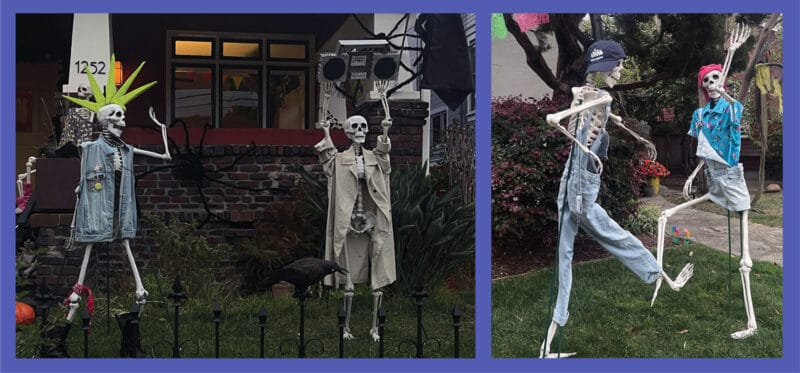 A couple of blocks over, the younger folks were partying and dancing to Dead Man's Party by Oingo Boingo. Did I mention that I like saying Oingo Boingo?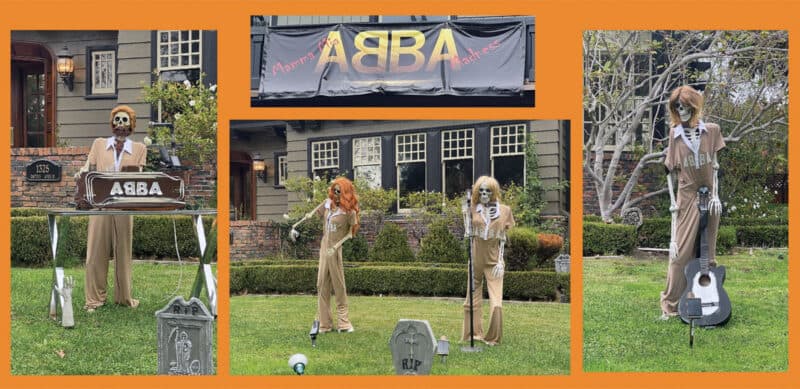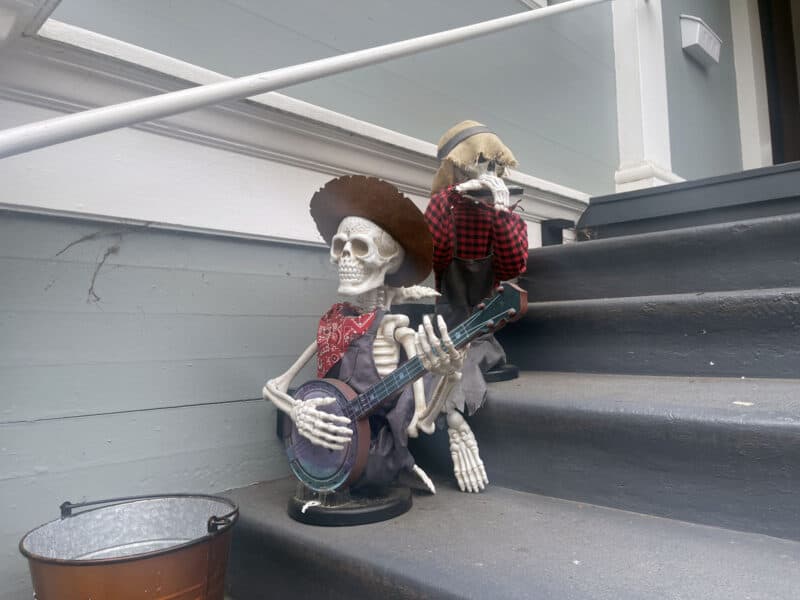 ABBA came out of retirement to do an outdoor farewell concert including Mamma Mia, and a bluegrass duo did a porch concert in the Gold Coast.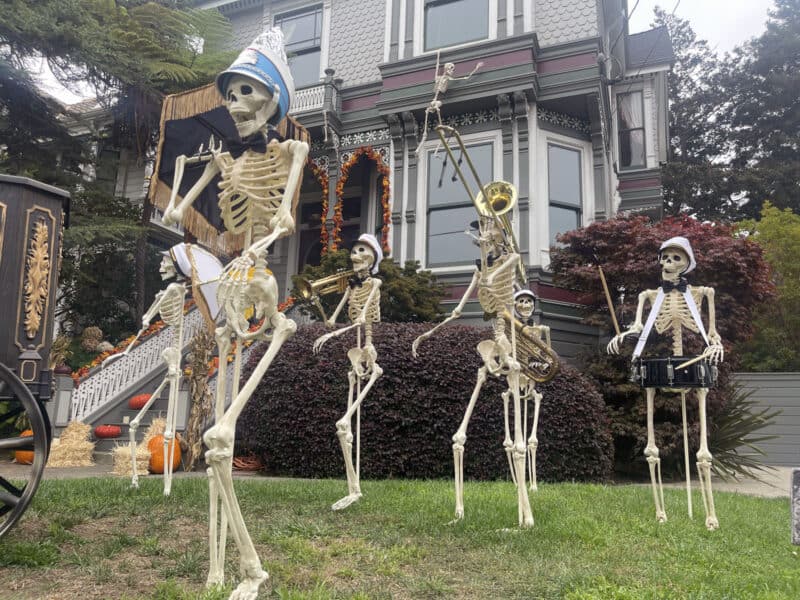 The marching band behind the horse drawn hearse was high stepping and belting out tunes but not by Oingo Boingo unfortunately.
All in all, it is a great time to be walking the streets of Alameda, especially at night.
Until next week, I leave with this:
Oingo Boingo!! Oingo Boingo!! Oingo Boingo!!
Mouf, Roving Reporter
Bear's-Eye View of Alameda
Mouf and his human companion can be reached via [email protected]. Their stories are collected at AlamedaPost.com/Jeff-Cambra/. All photos by Jeff Cambra.