After a three-year break, Outfront Endurance is excited to bring back the Hospital Foundation Spring Run, a fun community event and fundraiser for the Alameda Hospital Foundation.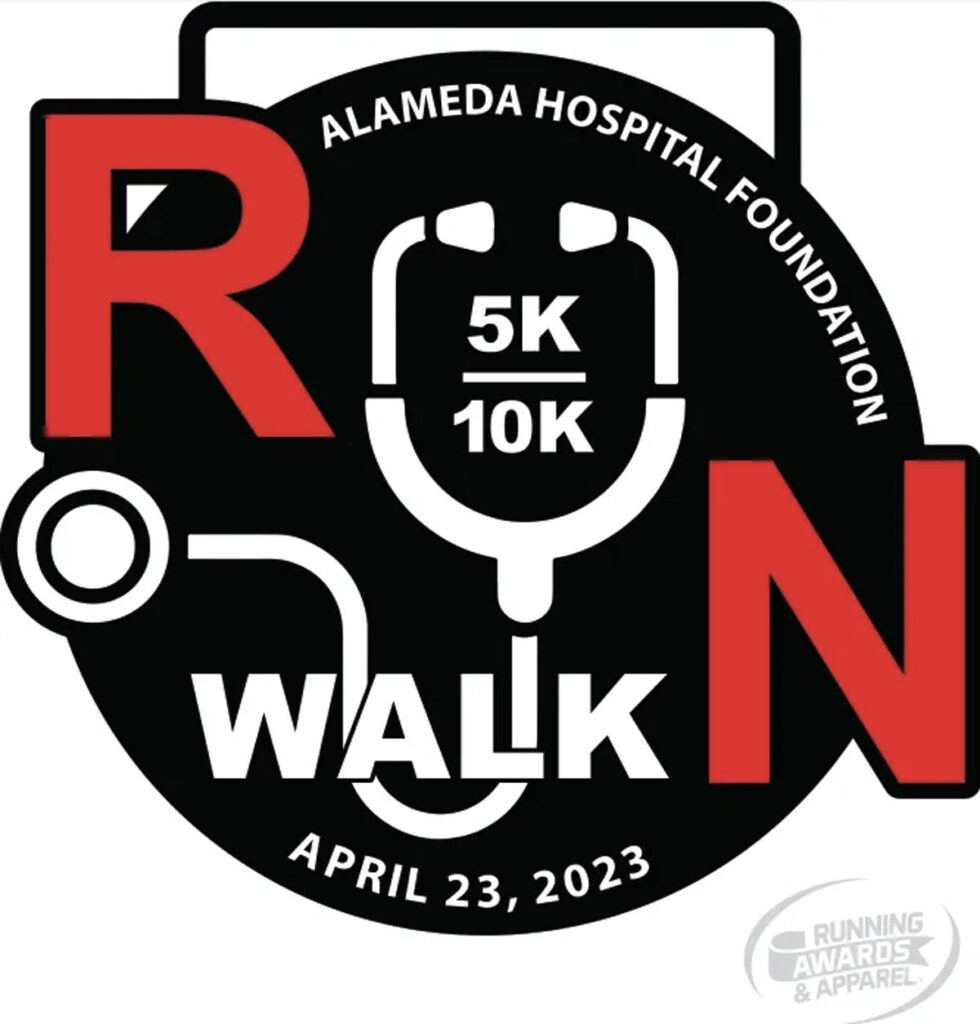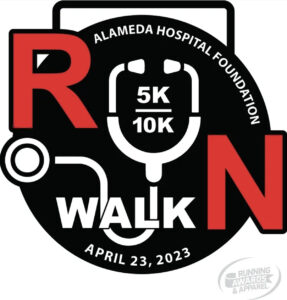 This year, we'll be back at our old location at the Harbor Bay Ferry Terminal, with three  races for different ages and abilities. The 10K run (6.2 miles) starts at 8:30 a.m., a 5K run (3.1 miles) starts at 8:45 a.m., and a Half-Mile Kids run for ages 12 and under starts at 10 a.m.
All of the races start and end at the Ferry Terminal. Participants will enjoy flat and fast shoreline trails around the Island coast, with beautiful scenic views of San Francisco and the bay.
All participants who register by April 15 will receive a T-shirt, and every participant will get a finisher medal. After the races, there will be music and food for everyone, and awards for all age-group winners.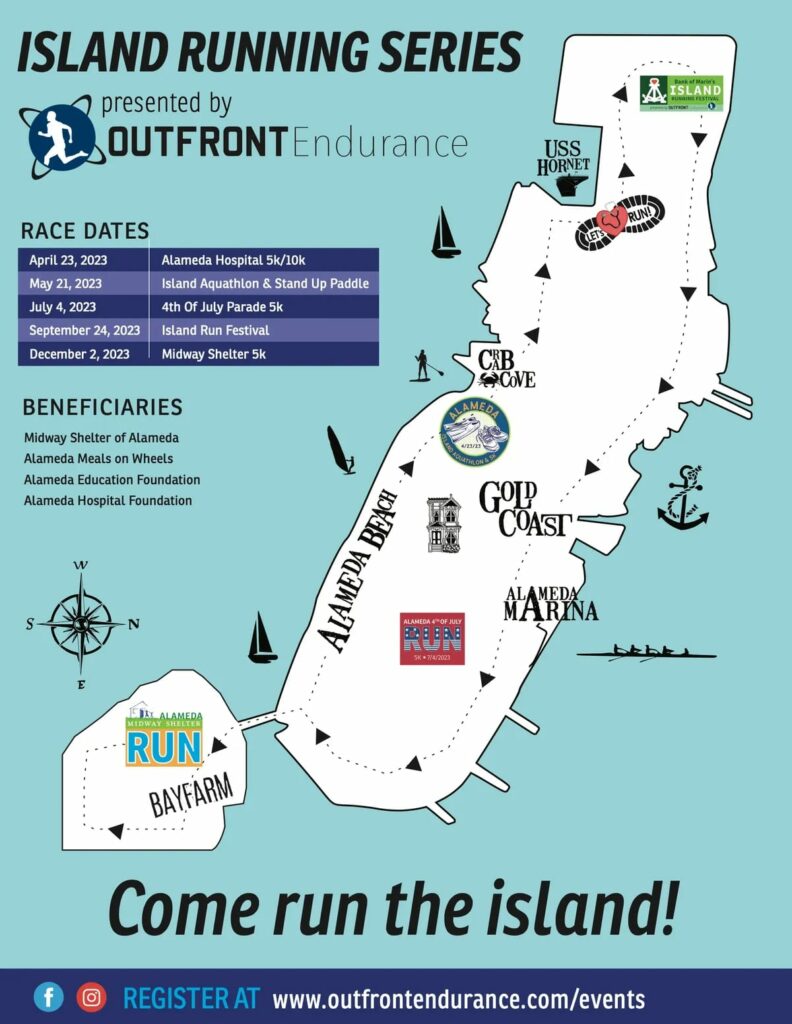 This event will kick off our 2023 island race series and be part of our Island Challenge. Participate in three of our events this year and receive a custom Island Challenge finisher medal at the end of the season. To register and learn more about all our events, visit our OutFront Endurance events website.
Come and enjoy a fun local race with a friendly community feel—and support a great beneficiary, the Alameda Hospital Foundation. The Foundation supports projects and services Alameda Hospital provides to promote quality health care and the well-being of our community.
Steve Ashbaker is the Owner and Race Director for Outfront Endurance.
---
Editorials and Letters to the Editor
All opinions expressed on this page are the author's alone and do not reflect those of the Alameda Post, nor does our organization endorse any views the author may present. Our objective as an independent news source is to fully reflect our community's varied opinions without giving preference to a particular viewpoint.
If you disagree with an opinion that we have published, please submit a rebuttal or differing opinion in a letter to the Editor for publication. Review our policies page for more information.