To the Editor: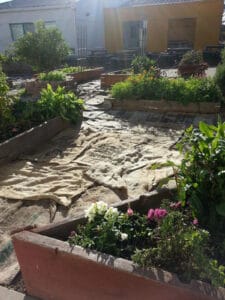 I am writing to make you aware of an important local issue. Bay Farm Middle School is facing closure. Lack of communication has prevented the community from engaging in conversations regarding the closure—basically, the community was given notice only weeks before the scheduled AUSD Board vote.
It is a waste of district resources and taxpayer dollars to close an existing, successful program. Why is the district not working to increase enrollment and remove barriers which make it harder for families to enroll at Bay Farm? It is is the only open-enrollment middle school in Alameda. This means that its closure will impact the entire city.
Please visit our Save Bay Farm Middle School Facebook page.
Thank you,
Martin Medeiros,
Alameda.
---
Editorials and Letters to the Editor
All opinions expressed on this page are the author's alone and do not reflect those of the Alameda Post, nor does our organization endorse any views the author may present. Our objective as an independent news source is to fully reflect our community's varied opinions without giving preference to a particular viewpoint.
If you disagree with an opinion that we have published, please submit a rebuttal or differing opinion in a letter to the Editor for publication. Review our policies page for more information.