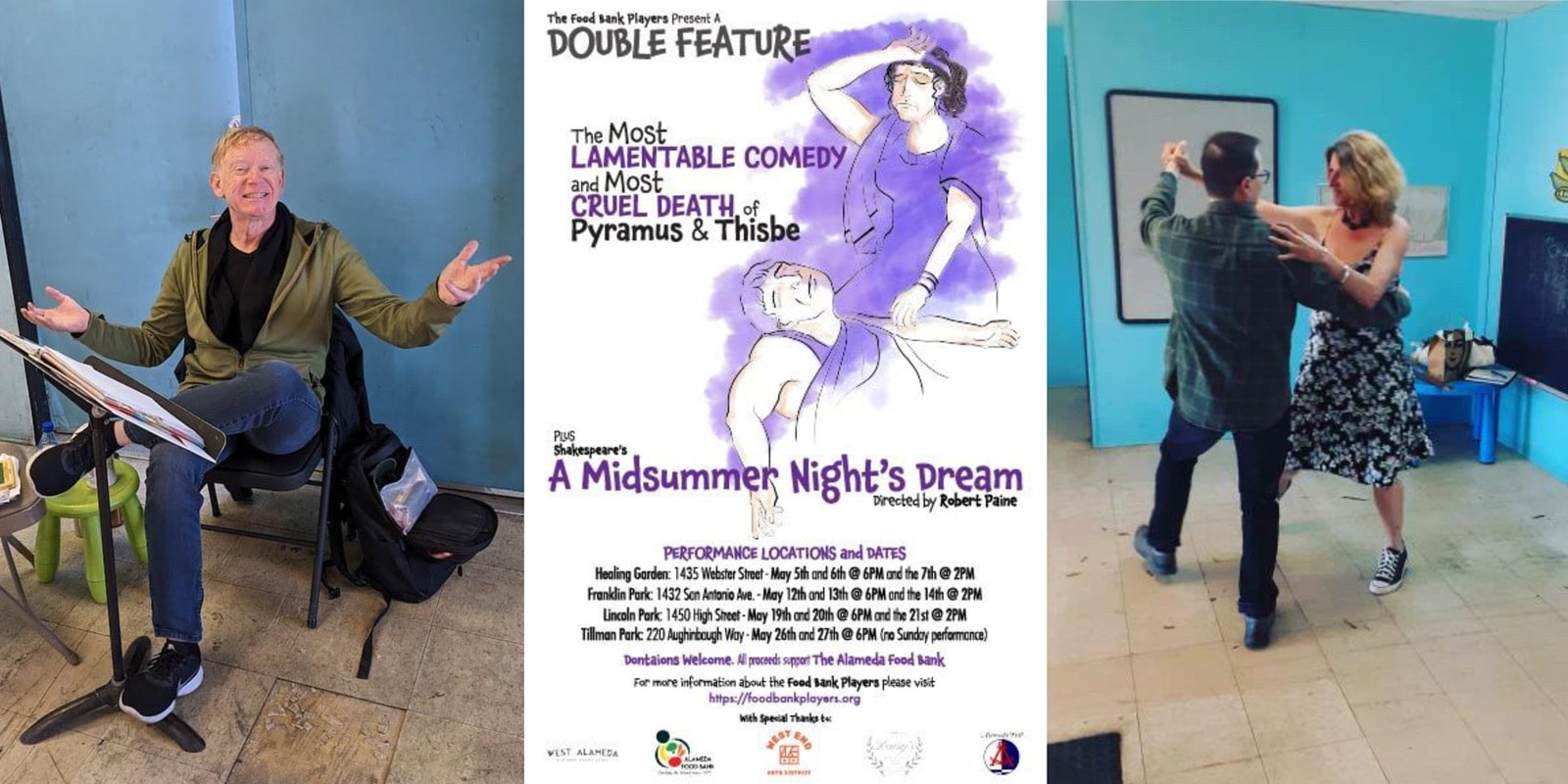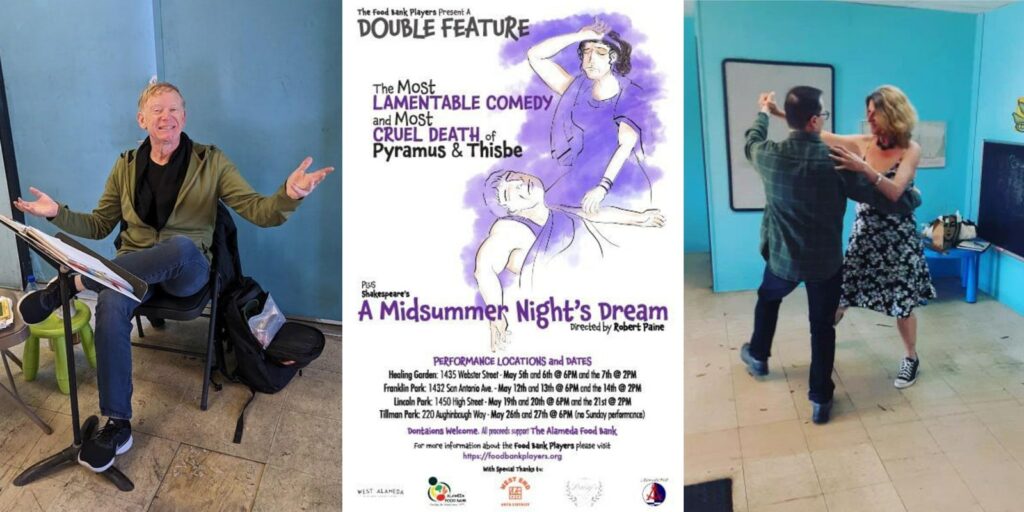 The time has come,
Hip Hip Hooray.
The Foodbank Players,
Have a brand new play,
A Midsummer Night's Dream,
With a double feature,
Pyramus and Thisbe,
Both lovely creatures.
This Shakespeare story is familiar to many,
But theatrical joys there will be plenty.
Thespians, fairies, and lovers abound,
Set in old Athens, and the forest around,
Magic and music played perfectly,
And a funny bit about an old donkey.
It runs on Weekends in the month of May,
Check out their website for times and days,
foodbankplayers.org is the place,
Or on Instagram if that's more your pace.
They do their plays for the greater good,
So the food bank folks can help out with food.
Gene Kahane is the founder of the Foodbank Players, a lifelong teacher, and former Poet Laureate for the City of Alameda. Reach him at [email protected]. His writing is collected at AlamedaPost.com/Gene-Kahane.
---
Editorials and Letters to the Editor
All opinions expressed on this page are the author's alone and do not reflect those of the Alameda Post, nor does our organization endorse any views the author may present. Our objective as an independent news source is to fully reflect our community's varied opinions without giving preference to a particular viewpoint.
If you disagree with an opinion that we have published, please submit a rebuttal or differing opinion in a letter to the Editor for publication. Review our policies page for more information.