I have a big announcement to share with you. The Alameda Post now has our own channel in Apple News!
One of the ways we take advantage of being a digital publication is the number of avenues we can reach readers. Our website is just one of those ways, as are our weekly newsletter and our weekly podcast, the Alameda PostCast.
You may also see our posts to social media, such as on Facebook, Nextdoor, and Instagram. And you might see our posts to our own Subreddit, Mastodon, Threads, and YouTube, (and we're also on BlueSky, but unsure about it so far–but we do have invites to share!).
We update our content daily on local Digifli digital kiosks around the city for people to see while they are out and about in the community. We also participate other online news aggregators to distribute our content on the web, including Google News, and NewsBreak. Last week, we joined OptOut, an app for smartphones which focuses on independent news outlets like the Post. And we're about to launch in another smartphone news app, Smartnews.
But that's not enough for us. We want our news to be everywhere people look for news online. We want our news to be easy to find, and to be a part of the larger news ecosystem.
Alameda news where you get your news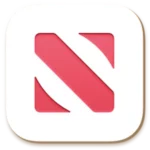 I am proud to announce our new online partnership with Apple. Every iPhone, iPad, iPod, and Macintosh computer comes preloaded with Apple News. This universal app allows users to read and subscribe to publications from all around the world, including big names like the Wall Street Journal and Time magazine, local newspapers like the SF Chronicle, and community news sources like The Oaklandside.
Now, we have joined the ranks of those publications! Through the Apple News app, you can subscribe to our feed, and read all our articles formatted especially. You can share our articles with your friends, family, and colleagues, and stay up to date on all the news in Alameda. When we publish an article to our site, it will be available immediately in Apple News. And, as we become more of a part of their news ecosystem, our articles will appear in topic feeds, the Bay Area spotlight section of the app, and other in-app feeds as well.
This took considerable effort on our part, as Apple had stopped accepting new publications for inclusion. However, thanks to our membership in the Institute for Nonprofit News, we were selected to be one of ten independent, local publications to be added to Apple News. We worked with a developer to come up with a look and feel that matched our website, and after two months of work, it's finally available to the public.
I am very excited about this, and I hope you will be too. Please feel free to let me know what you think of this new Apple News channel, and please share the link with anyone who might be interested in keeping up with the goings-on here in Alameda.
Adam Gillitt is the Publisher of the Alameda Post. Reach him at [email protected]. His writing is collected at AlamedaPost.com/Adam-Gillitt.
---
Editorials and Letters to the Editor
All opinions expressed on this page are the author's alone and do not reflect those of the Alameda Post, nor does our organization endorse any views the author may present. Our objective as an independent news source is to fully reflect our community's varied opinions without giving preference to a particular viewpoint.
If you disagree with an opinion that we have published, please submit a rebuttal or differing opinion in a letter to the Editor for publication. Review our policies page for more information.