I'm often asked how Alameda is addressing homelessness in our city, so here's an update on our newest resource, and a summary of recent research that finds that other cities should be following Alameda's lead.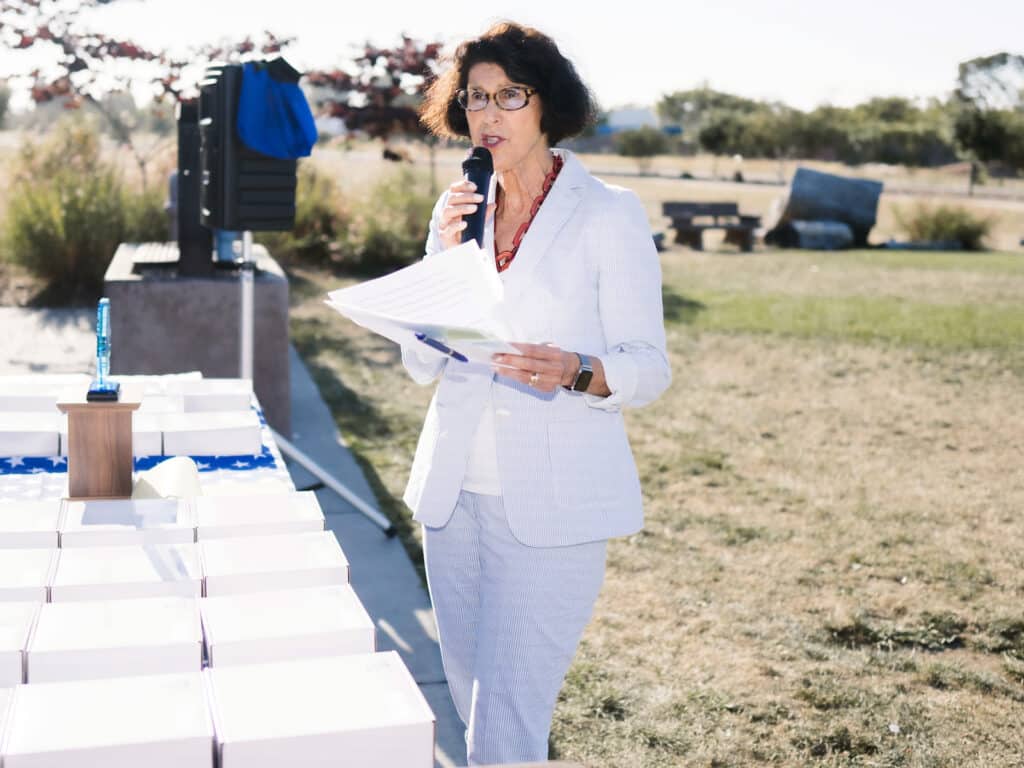 Dignity Village
Alameda's new transitional housing development, Dignity Village, opened its doors on May 3. By June 14, it was fully occupied. These 48 furnished suites—each with a bedroom/living area and full private bathroom—provide housing and supportive services for up to 60 adults and "transitional age youth" (young adults who recently exited the foster care system), and an on-site residential manager.
Residents of the five units reserved for transitional age youth include a College of Alameda student and a recent AUSD graduate. Several Dignity Village residents previously received shelter and services from the Warming Shelter at Christ Episcopal Church or the Day Center/Safe Parking Area at Alameda Point.
Three residents are already preparing to transition from Dignity Village, having been matched with permanent housing, and another two residents have secured stable employment.
Dignity Village can make a powerful difference in people's lives by helping individuals transition from unstable living situations, to supportive shelter, then on to permanent housing solutions. As individuals move on from Dignity Village, other unsheltered individuals will take their place and begin receiving life changing supportive services that include case management to connect residents with mental and physical health resources, job training and placement, and housing assistance.
I am grateful for the generosity of community members who donated more than $8,300 through an online fundraiser to purchase high quality furnishings and basic necessities for the living spaces at Dignity Village. Additionally, volunteers assembled Welcome Baskets for each room. As I often say, when Alamedans hear about someone in need they ask, "How can I help?"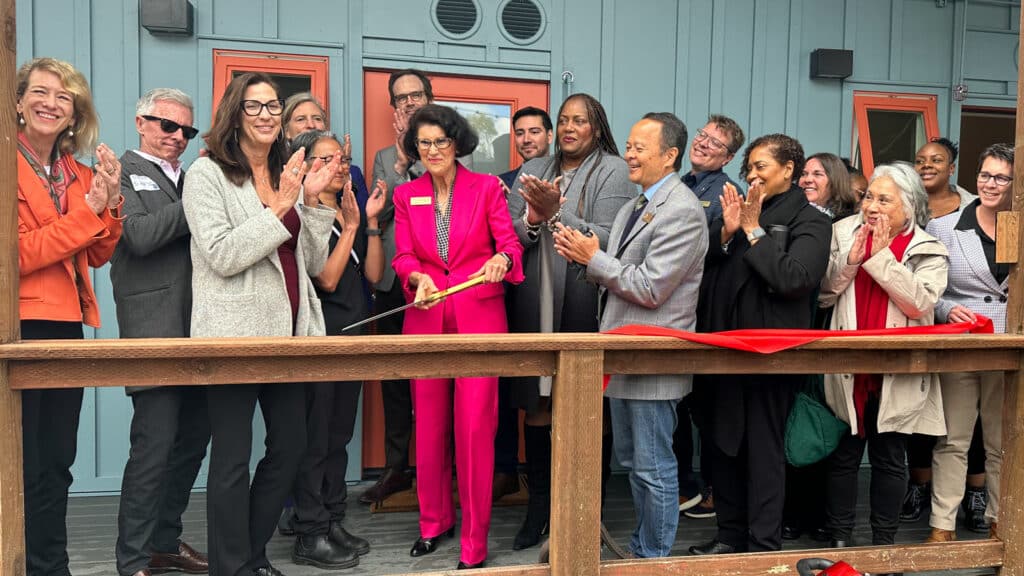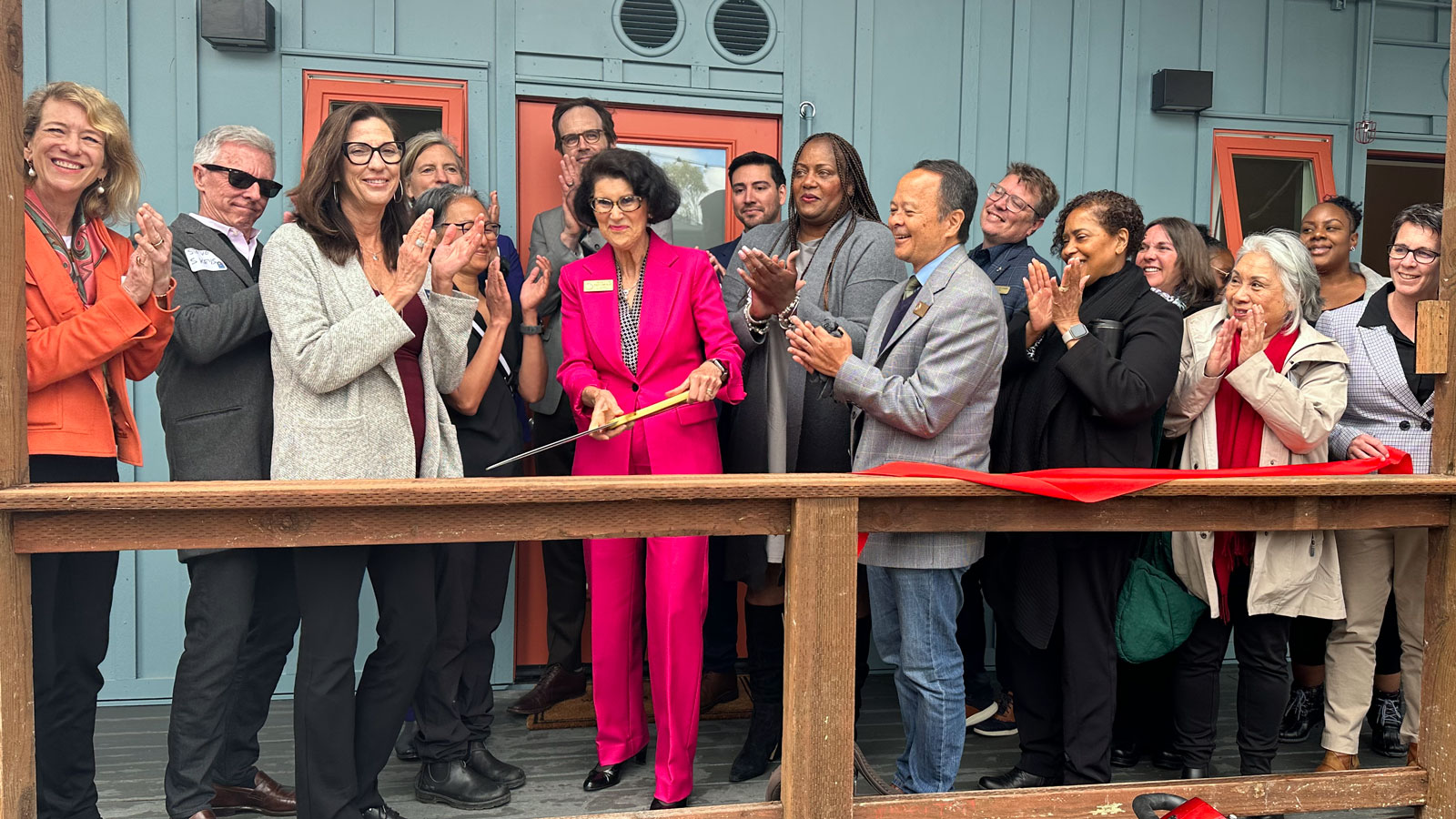 UCSF homelessness study
I hope Dignity Village becomes an example for other cities to follow because I firmly believe every city has a legal and moral obligation to help address the housing crisis in our state. If every city does its part, as Alameda is working to do, we can significantly reduce homelessness in California.
This belief is supported by a recently released comprehensive study of homelessness in California—its causes and consequences. The UCSF Benioff Homelessness and Housing Initiative examines who is experiencing homelessness, how they became homeless, and what is preventing them from exiting homelessness, and makes recommendations for designing effective policies and programs to address homelessness.
Questionnaires were administered to almost 3,200 individuals, and 365 in-depth interviews were conducted in eight counties representing eight distinct regions of California, including the Bay Area. Study highlights include:
California is home to 12% of the nation's population, and 30% of the nation's homeless population.
The cost of housing had become unsustainable for most participants who believed that rental subsidies, or one-time financial help would have prevented their homelessness.
Despite myths of "homeless migration," most participants were Californians: 90% lost their last housing in California, and 75% still live in the county where they were last housed.
The state's homeless population is aging: 47% of all unsheltered adults are 50 years or older, with Black and Native Americans dramatically overrepresented in this population.
The study makes six key policy recommendations:
Increase access to housing affordable to extremely low-income households (making less than 30% of the Area Median Income), and increase production of this housing. Expand and strengthen eviction protections.
Expand targeted homelessness prevention, such as financial support and legal assistance.
Provide robust supports to match behavioral health needs of the homeless population, including staffing permanent supportive housing with evidence-based models, such as pathways to housing, and intensive case management.
Increase household incomes through evidence-based supports such as job training, assistance with job search and transportation, and helping those experiencing homelessness sign up for eligible benefits.
Increase outreach and service delivery to people experiencing unsheltered homelessness.
Embed a racial equity approach in all aspects of homelessness response.
The full study is available online as a downloadable PDF.
Alameda has already implemented many of the study's recommendations. For example, our inclusionary housing requirements mandate that at least 15% of the housing in every new development be affordable to low-income residents; at Alameda Point, the requirement is 25%.
Alameda's Rent Program, administered by our City Attorney's office, provides resources for tenant protection. (For information or to request assistance, email [email protected] or call 510-747-7520.)
Dignity Village, Village of Love, and other nonprofit organizations provide assistance to help people exit homelessness, and later this summer or in early fall, Alameda will launch a guaranteed basic income (GBI) pilot program that will provide $1,000 per month to approximately 150 low-income households over a two-year period. Research indicates that GBI programs improve housing and food security, increase expenditure on education and job training, and improve other measures of well-being among recipients.
Alameda is working to end homelessness. We're Alameda Strong!
Marilyn Ezzy Ashcraft is the Mayor of the City of Alameda. Reach her at [email protected].
---
Editorials and Letters to the Editor
All opinions expressed on this page are the author's alone and do not reflect those of the Alameda Post, nor does our organization endorse any views the author may present. Our objective as an independent news source is to fully reflect our community's varied opinions without giving preference to a particular viewpoint.
If you disagree with an opinion that we have published, please submit a rebuttal or differing opinion in a letter to the Editor for publication. Review our policies page for more information.