To the Editor:
As a college student at UC Berkeley, currently living off campus in an apartment and working 20+ hours a week at two jobs, I qualify for the CalFresh program offered through Alameda County. However, the process looked much different than what was outlined on the county's website.
Overall, the process is intended to be completed in 30 days. However, it took me over two months to finally receive my EBT card in the mail. At first, I was told I would get a call in the next few weeks for an interview. I waited, only to never receive a call. Perhaps I missed it? However, I later got a letter in the mail, telling me I had a phone interview call scheduled—for six days before I even received the letter. I rushed to call the CalFresh assistance phone number for Alameda County which led me to the automated message that "all representatives are currently assisting other applicants." I waited in the queue for 25 minutes before disconnecting. The same thing happened the next day as well.
A month later, I received a letter informing me that my application had been denied because I had not provided sufficient proof of income. While this was a valid issue, I wish I had been informed of this in my application and been given the chance to remedy it before being denied. I then completed the whole application process again the following week, and was finally approved three weeks later.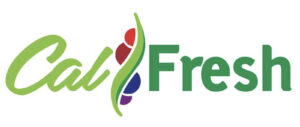 This is not, however, an indicator of poor customer service. Counties like Alameda are currently severely understaffed and overwhelmed with applications. At some point, and possibly already, Alameda County will need to start discontinuing features of the program in order to make the staff workload manageable. This may mean discontinuing hotline services or limiting in-person appointments, both of which would be a severe detriment to the program.
On the state level, we know that many eligible residents are not currently enrolled. There is talk of ways that we can increase this enrollment rate, through perhaps publicizing the program and hosting information sessions in neighborhoods. However, the harsh truth is that if every eligible resident in Alameda County applied to receive the CalFresh benefits they are entitled to, the system would become more overwhelmed, delaying necessary benefits for even longer periods of time, which can be catastrophic for those who are counting on receiving these benefits.
Now begs the question of what we can do about this issue, and I have a few recommendations.
Alameda County must forge and utilize partnerships with data and computer scientists to devise a more functional and multi-faceted online help desk. This online tool should be able to notify and request applicants if any additional documentation is needed, as well as allow them to track the status of their application, and access a full applicant portal with information on their current benefits. This also eases the burden on the case workers themselves, as they can virtually send updates and notices to all applicants. From a staffing standpoint, it may also be beneficial to invest in increased staffing even for a short period of time to assist with case backlog and decreasing wait times for phone access to services.
While it is crucial that all eligible residents should be aware of CalFresh, and be given the tools and resources to apply, we must also make sure that the system can handle these applicants, and provide benefits in a timely and efficient manner.
Raksha Rajeshmohan
Berkeley
---
Editorials and Letters to the Editor
All opinions expressed on this page are the author's alone and do not reflect those of the Alameda Post, nor does our organization endorse any views the author may present. Our objective as an independent news source is to fully reflect our community's varied opinions without giving preference to a particular viewpoint.
If you disagree with an opinion that we have published, please submit a rebuttal or differing opinion in a letter to the Editor for publication. Review our policies page for more information.