Starting with the new school year, today, August 15, California becomes the first state to implement a statewide Universal Meals Program. This program builds on the previous National School Lunch Program and the School Breakfast Program. California's Universal Meals program was established as a part of an educational omnibus bill, AB 130, signed by Governor Newsom on July 9, 2021. The legislation provides $650 million in ongoing funds by school year 2022-23 to support universal free school nutrition, including access to two free meals every day for all students, and $150 million to improve kitchen infrastructure and nutritional training.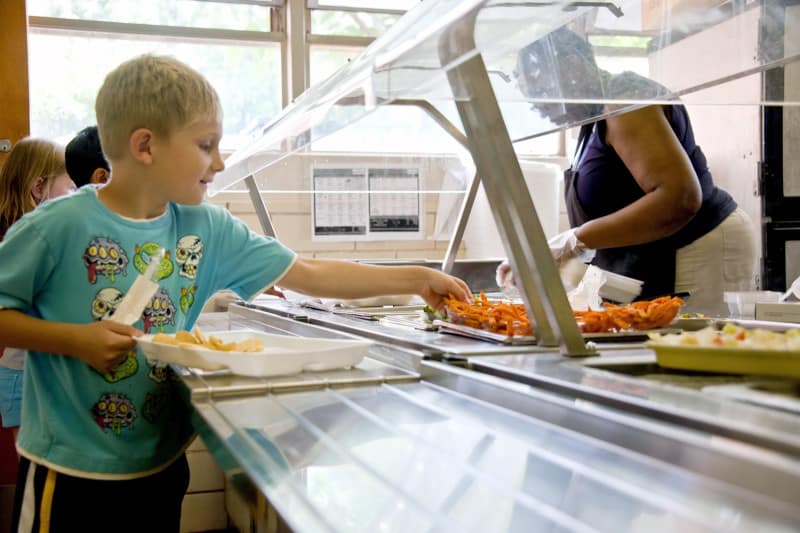 When signing the education bill, CA Governor Gavin Newsom said, "We're investing a historic $123.9 billion to reduce barriers and increase opportunities across the board as students return to the classroom, including through thousands of full-service community schools with wraparound services, support for educators working with the most vulnerable… we are creating an educational system that supports students from the moment they enter the classroom."
Although meals will be free of charge, Alameda Unified School District (AUSD) families are still highly encouraged to apply for the Free/Reduced-Price Meals program. Qualifying for free and reduced price meals provides much needed funding for the school district, and many additional benefits for applicants, including eligibility for:
Discount on AT&T Internet Service (ACCESS)
Reduced fees for the Preliminary Scholastic Aptitude Test (PSAT)
American College Testing (ACT) waivers of basic registration fees
Reduced fees for Advanced Placement (AP) exams
Free college applications
AUSD serves breakfast at all their sites, and provides about 4,500 lunches a day to students. On their food and nutrition page, the district prominently pledges to treat and feed students the same way whether or not their payment account is paid up.  Visit https://www.schoolnutritionandfitness.com/index.php?sid=1571761233982, for more information about signing up for the free and reduced-cost meal plans, weekly menus, and other nutrition information for Alameda students.