Alameda's City Charter amended to ban additional single-use plastics in food service.
First, in 2017, Alameda City Council passed the Disposable Food Service Ware law (Alameda Municipal Code (AMC) Chapter 4, Article 1, Section 4-4) to prohibit certain single-use plastics and clarify compostable food service ware requirements. Restaurants, vendors, and City facilities were banned from using polystyrene containers or single-use plastic straws.
Then, in 2018, the State of California passed the Straws Upon Request law (AB 1884) [PDF] which prohibited full-service restaurants from providing a single-use plastic straw to a customer unless requested.
Also in 2018, Alameda City Council approved the Zero Waste Implementation Plan Update (ZWIP Update), which included five strategies to be implemented over five years to achieve zero waste:
Strategy One: Support zero waste culture in Alameda
Strategy Two: Conduct targeted technical assistance with commercial and multi-family sectors
Strategy Three: Create a food recovery program and enhance organics management
Strategy Four: Update Alameda's construction and demolition debris (C&D) recycling ordinance and conduct outreach
Strategy Five: Expand high diversion franchise agreement with waste hauler
Subsequently, in 2021, AB 1276 was signed into state law to prohibit food facilities and third-party food delivery platforms from providing specific single-use food ware accessories and condiments unless requested by the customer. AB 1276 built off of prohibitions included in AB 1884.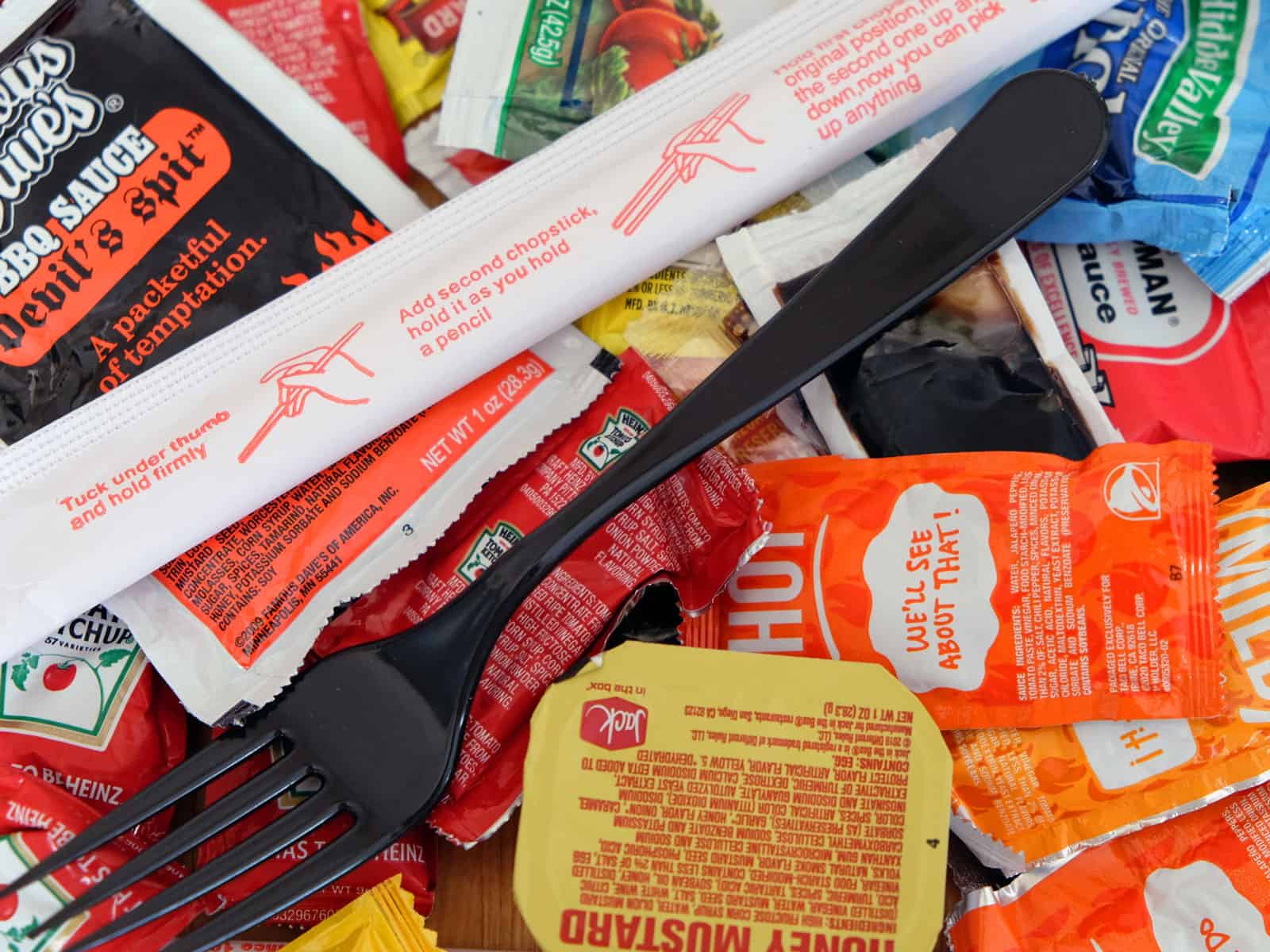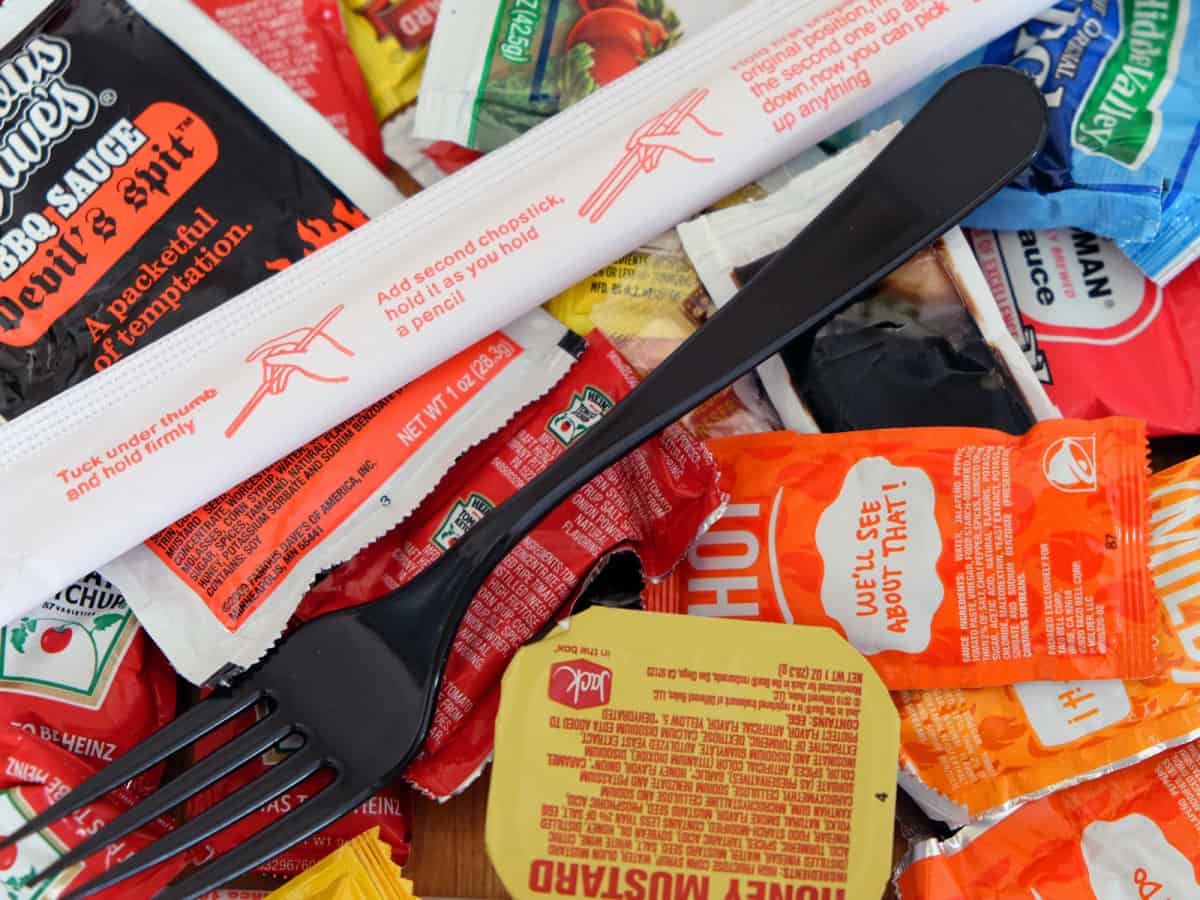 Under the new law, single-use food ware accessories are defined as: utensils, chopsticks, condiment cups and packets, straws, stirrers, splash sticks, and cocktail sticks. Condiments packets include single-use packets of ketchup, mustard, hot sauce, salsa, soy sauce, sugar, and salt.
AB 1276 also requires jurisdictions to authorize an enforcement agency to enforce the law by June 1, 2022. For Alameda to enforce the requirements, the AMC must be amended to adopt the state law. To achieve this goal, Council amended the Alameda Municipal Code on May 17, 2022 to comply.
With the exception of straw violations, which will still be subject to the existing citation fines under the Food Service Ware law, all other fines will be consistent with AB 1276. This means that for first and second violations of the single-use plastics law, a notice of violation will be issued by the Public Works department to the offending establishment. For subsequent violations, there will be a fine of $25 dollars for each day in violation, with an annual cap of $300 dollars.