APD rescues two people in the Estuary, local honey harvest, inaugural Alameda Pride, Summer Moon Market, and the Autumn Wine Stroll.
APD rescues two people during water patrol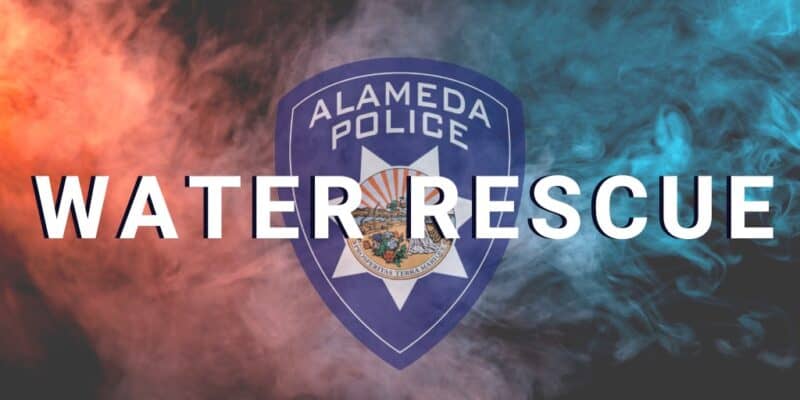 Alameda Police Department's Marine Patrol Unit rescued two individuals in distress while patrolling the Oakland Estuary on Sunday, September 25. Marine Patrol Officers heard a broadcast from a distressed boater on a United States Coast Guard (USCG) radio channel and responded to find a kite surfer struggling to swim to shore because his equipment was filling with water. Once the kite surfer and his equipment were safely aboard, APD was informed of a second individual in distress. A few moments later, officers located the second person and helped him aboard. APD notified the USCG of the rescues and provided both people a ride to shore.
APD would like to remind the public that if you plan on spending time on the water, please familiarize yourself with important channels on your VHF radio, including channels 16 and 1022 (old channel number 22A). Channel 16 (156.800 MHz) is designated as the international distress, safety, and calling frequency, and Channel 1022 (157.100 MHz) is for Coast Guard liaison and maritime safety information broadcasts and is the most common working channel for USCG. For more information, please visit the USCG Navigation Center website.
Hyperlocal honey harvest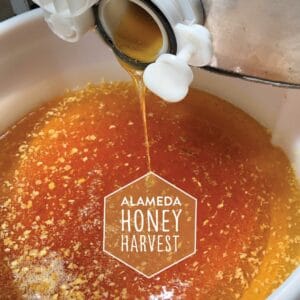 Alameda Natural Grocery is celebrating this year's local honey harvest with onsite tasting, demonstrations, and a guest appearance by beekeeper Mike Vigo, foreman of The Bee Ranchers in San Leandro. Come by the store (1650 Park St.) on Thursday, September 29, to see and taste the magic of fresh-from-the hive honeycomb. The Autumn Honey Harvest event will be open from noon to approximately 4 p.m.
Hardworking local bees have produced several hundred pounds of honey that is ready to be shared with the community. The honey comes from four rooftop hives at the Alameda Natural Grocery, as well as several other hives they sponsor nearby. If you live within a few miles of the store, you might've seen the bees hard at work.
Bee Ranchers foreman Vigo will be ready to answer all your questions at the Autumn Honey Harvest. He oversees the hives at Alameda Natural Grocery and has an encyclopedic knowledge of all things beekeeping, honey, and bees. Bring your questions and watch the final steps of the process as honey is extracted, spun, and bottled onsite.
Inaugural Alameda Pride 2022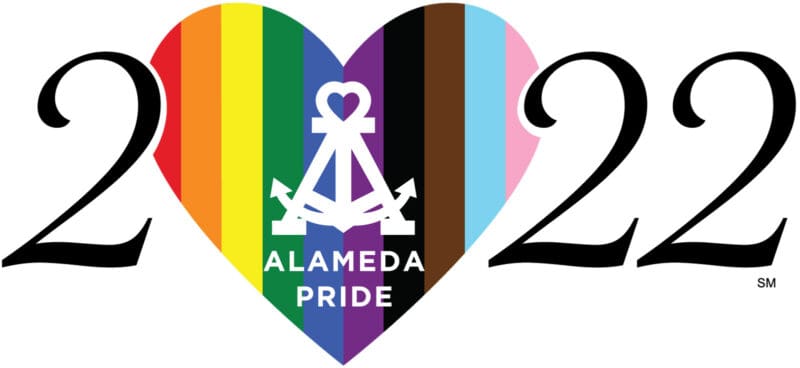 Alameda celebrates Pride for the first time this October with a weekend of events and festivities. The whole family, including pets, are welcome at this year's no-admission main event: Alameda Pride in the Park. Join Alameda Pride for food trucks, face painting, games, arts and crafts, vendors, live entertainment, and more from 1 to 5 p.m. Saturday, October 8, in Chochenyo Park.
This inaugural weekend is sure to hold a special place in the heart of our community. Founder Jeramie Andehueson notes on the Alameda Pride website, "Creating an event for ALL LGBTQ+ Alamedans & their supporters, is what I am most proud of. I have dreamed of moving to a community where I can not only be & do anything, but also give back to those in my community. This is what I hope I have achieved!"
Pride will host six events October 7 through 9, including the Alameda Pre-Pride Party, Pride Fun Run/Walk, Pride in the Park, Park Street Pride Strut, Alameda Pride Block Party, and the Alameda Post-Pride Party. Some events are free and open to all ages while others have an age requirement and/or require tickets. Please check the events list when planning your weekend.
Summer Moon Market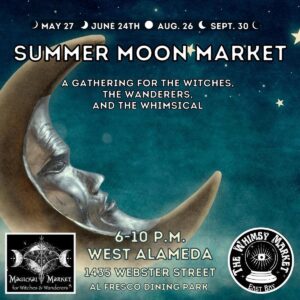 Join Feathered Outlaw and more than thirty indie vendors at their final Summer Moon Market of the season on September 30. At this "Magikal Market for Witches and Wanderers," guests can shop witchy wares from curated vendors selling crystals, herbs, candles, jewelry, art, and more from 6 to 10 p.m. at The Healing Garden (1435 Webster St.).
Entertainment at the market will include tarot readings, reiki, henna, and other metaphysical practices. The event aims to create a space for like-minded people to focus inward, set lunar intentions, reflect, share, feel empowered, and stay grounded. The market is free, open to all ages, pet friendly, and ADA accessible. Street parking is available at The Healing Garden.
Visit the Feathered Outlaw website for more upcoming events, including Witchfest 2022: Samhain Celebration on October 22. Samhain is a festival of the dead, celebration of the end of harvest and beginning of the colder half of the year, and is considered by many to be the beginning of a spiritual new year.
 Autumn Wine Stroll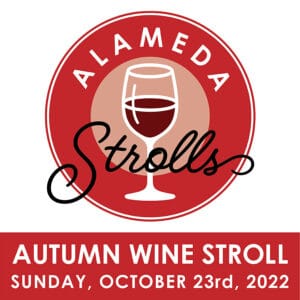 Sip and stroll your way through Alameda's historic downtown district tasting exquisite wines during the Autumn Wine Stroll on Sunday, October 23, 12 p.m. to 4 p.m. Enjoy an afternoon filled with good vino, hors d'oeuvres, and entertainment while learning about the unique styles of featured wineries and local chefs.
Tickets are on sale now. The $55 price includes a collectible glass, premium wine tastings at more than ten downtown businesses, hors d'oeuvres prepared by local chefs, a commemorative guide, and exclusive offers. A limited number of discounted designated driver tickets are available for $25 and include hors d'oeuvres and a commemorative map.
Alameda Strolls are sponsored by the Downtown Alameda Business Association.