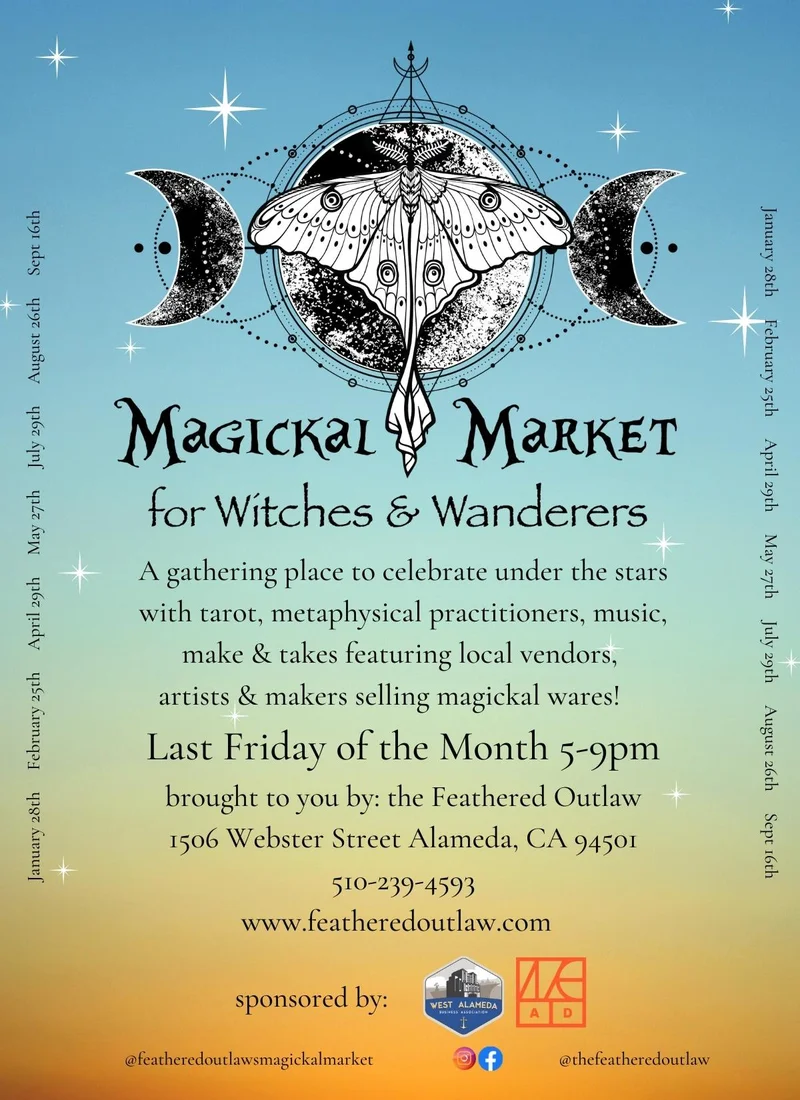 This event creates a sacred space for like-minded people to focus inward, set lunar intentions, reflect, share, feel empowered, and stay grounded – all under the summer moon.
Our night markets are a convergence of witches, wanderers and talented practitioners under the Stars in Alameda, CA.
You can expect to experience an evening with mystics, healers, and dream makers. Shop unique witchy wares from curated vendors selling crystals, herbs, candles, lotions, potions, jewelry, art, and home decor.
Market entertainment includes tarot readings, reiki, henna, and other metaphysical practices.
Our markets are always FREE, pet friendly, ALL ages, and ADA accessible.
The Fireside Lounge, and area restaurants are great dining options for market attendees.