A McAwesome donation, public art grants, November candidates, our brown Estuary, AFD deployments, and after school programs.
McDonald's donates to FAAS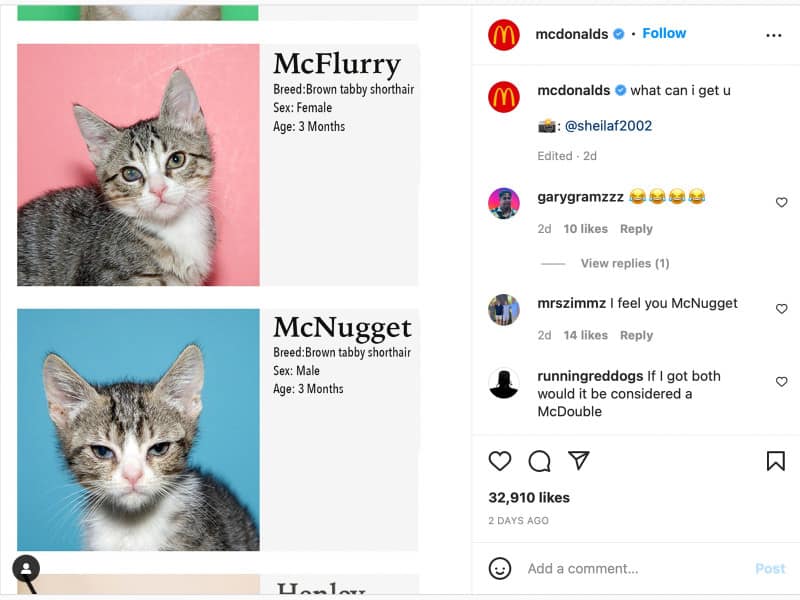 Friends of the Alameda Animal Shelter (FAAS) won the social media sweepstakes this week with their adorable kittens McNugget and McFlurry. The two, featured in our news briefs last week, have already been adopted. But that didn't stop McDonald's from featuring the tabbies on their Instagram account. Under photos of the two—with their McNames prominently featured—was the question, "what can I get u?" FAAS mentioned the post on their Facebook page, saying, "[McDonald's are] sending a donation to support our work for homeless pets in Alameda! That's frankly McAwesome." Although these two snacks have been snapped up, there are many other kittens at the shelter who want to come home with you.
Public Art Commission Awards $55k
On Monday, July 25, 2022, Alameda's Public Art Commission (PAC) met to review proposals for cultural arts and arts programming grants. [See Grants for Cultural Arts Available.] Grant proposals submitted included a variety of projects that will take place around Alameda in the coming year, including a series of film screenings with celebrity hosts, artist open studios, storytelling in Alameda's parks, and a new "Fiesta Alameda" street festival on Webster Street.
Two levels of grants were considered, for $5,000 and $10,000. In total, the PAC awarded eight grants to these applicants:
$10,000 Awards
Back Story – A Film & Speaker Series / Anchor Alameda Association for Art & Film
Rhythmix PAL in the Park / Rhythmix Cultural Works
Fiesta Alameda / West End Arts District
$5,000 Awards
Tara Pilbrow Dance: Breathe / Tara Pilbrow Dance
Sea, Air and Space / Marpi Studio
2023 Plein Air Paintout / Frank Bette Center for the Arts
Story Arcs Through Parks / Alameda Society for African American History and Culture
East Bay Open Studios / Oakland Art Murmur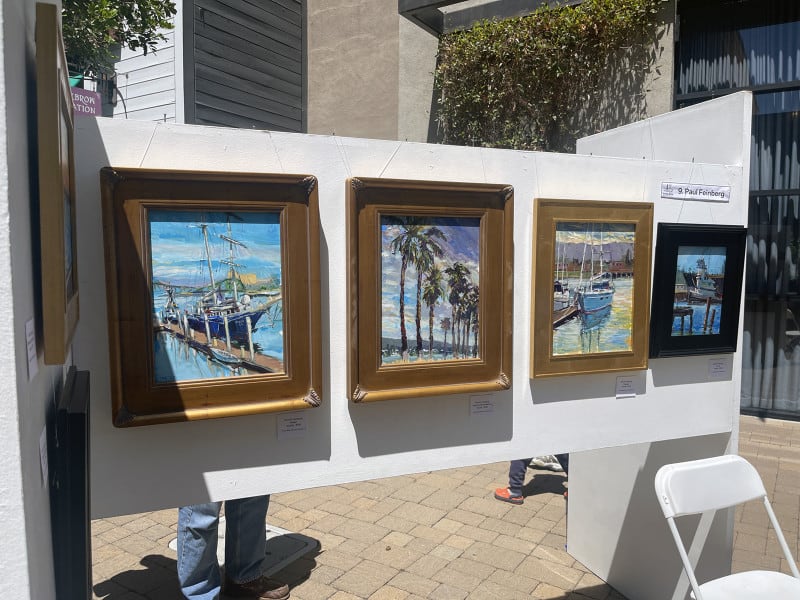 Local races for November shaping up
The field of candidates for the November 8 general election is almost finalized. Nomination period for Mayor has closed, with three candidates qualifying for the ballot: incumbent Marilyn Ezzy Ashcraft, former Mayor and current Councilmember Trish Herrera Spencer, and newcomer Barack D. Obama Shaw. Two more candidates filed their intentions to run for Council this week. Both Tracy Jensen, currently a member of the Alameda Healthcare District Board, and Amos White, member of Alameda County's Agricultural Advisory Committee, have previously run for the office.
Candidates for City Council will have an extra week to gather signatures to qualify for the ballot. The City issued a press release today extending the nomination period the race until August 17 because incumbent John Knox White is not running. Finally, Gayle Codiga, an incumbent member of the Alameda Healthcare District Board, will be on the ballot to retain her seat in November. Stay up to date with current election information from our new Election 2022 news page.
Why is the Oakland Estuary Brown?
This week, the City of Alameda posted about the noticeably brown water in the Oakland Estuary. According to the Facebook post, the problem is a large algal bloom that is spreading throughout the San Francisco Bay. The condition is also known as red tide, and it can be toxic to fish and aquatic life. It also can be toxic to pets, and can cause skin irritations and allergies in people. Until the bloom dissipates, people and pets should avoid contact with the water and should not eat any seafood harvested from it.
Baykeeper executive director Sejal Choksi-Chugh issued a statement explaining the cause of the bloom, saying "Treated sewage discharges from the Bay's 40 sewage treatment plants and the pollutants from 5 dirty oil refineries create conditions ideal for growing toxic algal blooms."
Alameda Firefighters deployed for wildfires, swift water rescue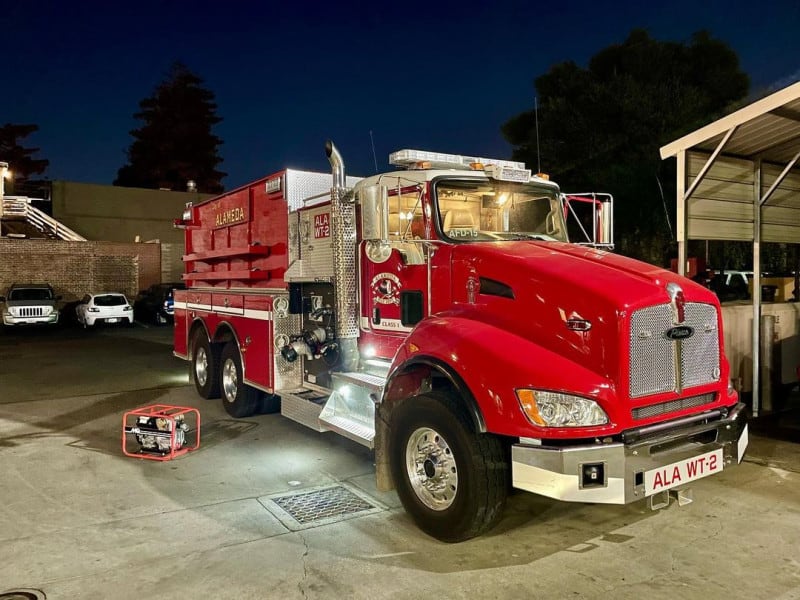 With so much of the country experiencing heat waves and/or drought, Alameda Fire Department has deployed several personnel to provide additional support for crisis areas in Alaska and throughout California.
AFD's public information officer is assigned to the Dalton Highway Complex fire in Alaska, where he is responsible for providing information to the media and general public. The department's heavy equipment boss is managing multiple bulldozers that are creating fire lines to contain the Oak Fire Northwest of Mariposa. They are both deployed for 14 days.
With heavy rainfall forecast for the northern part of California, two personnel joined a 16-person Swift Water Rescue Team in Alpine County in anticipation of potential mudslides. They will be deployed until after the weather event. Three other personnel have joined the crew fighting the Six Rivers Lightning Complex fire near Willow Creek. The two firefighters and a water tender will work to put out a complex of twelve fires caused by lightning.
ARPD After School Programs Available
It's not too late to sign up for Alameda Recreation and Parks Department (ARPD) Tiny Tots Programs for preschoolers, as well as after school care programs for elementary and tweens and teens.