Property tax installment, Dignity Village meeting, free parking for holiday shopping, and beach clean-up.
First property tax installment due Monday
It's that time again. The first installment of 2022-23 Annual Secured Property Taxes is due to the Treasurer-Tax Collector no later than Monday, December 12, since the traditional deadline, December 10, is a Saturday. And as Alameda County Assessor Phong La writes in a reminder to taxpayers, late payments will incur a 10% penalty if not postmarked by 5 p.m. on December 10. The Treasurer-Tax Collector accepts payments in-person, online, by mail, or over the telephone.
Pay online: Go to the Treasurer-Tax Collector's Office website and select "Pay Your Property Tax.
Pay by phone: Call 510-272-6800 24 hours a day, seven days a week to pay with a credit card.
Pay by mail: Send your check, payable to "Treasurer Tax Collector, Alameda County to Alameda County Treasurer & Tax Collector, 1221 Oak Street, Room 131, Oakland, CA 94612.
Pay in person: Place your check in a sealed envelope addressed to the Treasurer-Tax Collector, and deposit it the drop box in the lobby of the Alameda County Administration Building, 1221 Oak St., Oakland. You can also drop off your check at the Business License Tax Office, at 224 W. Winton Ave., Room 169, in Hayward.
Dignity Village community meeting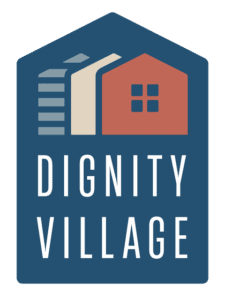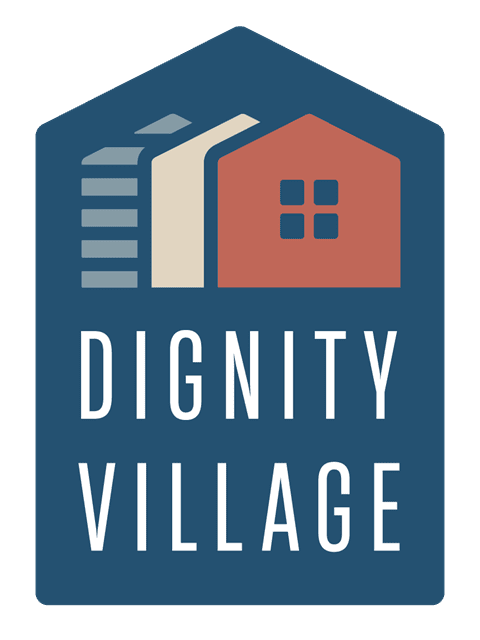 Dignity Village is opening in 2023 and is hosting an informational community meeting on December 13, 6 to 7 p.m., at Breakers at Bayport Community Room, 459 Neptune Gardens Ave.
Learn about the 47 Interim Supportive Housing rooms being built near the College of Alameda.
Meet housing-first nonprofit Five Keys, who will be managing Dignity Village with 24/7 staffing and case management.
Ask the developers, Dignity Moves, about the Dignity Village design and its anticipated construction timeline.
Save your seat by sending an RSVP to [email protected].
Dignity Village held its groundbreaking ceremony on October 25. As reported in the Post, $2,555,844 in operational funding and $9,225,536 for the development of the project is coming from the State of California through the Housing and Community Development Department, and another $2,654,622 in capitalized operational reserves sourced from the Alameda County Housing and Community Development Department. The City is also contributing $10,855,995 towards the development and operations of this project.
Free parking on Small Business Saturdays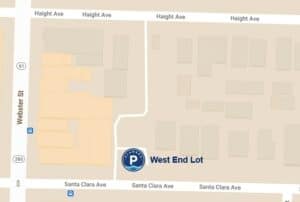 There's no need to circle around town in search of a parking spot this holiday season. On Saturdays through New Year's Day, parking is free at the Civic Center Parking Garage at 1416 Oak St. near Central Ave. and the West End Parking Lot at 713 Santa Clara Ave. near Webster Street.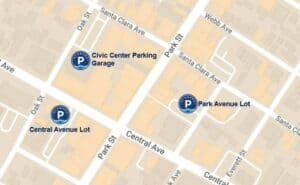 The Civic Center garage is also a great deal on other days—plenty of open spaces at half the cost of parking meters on the street and in other lots. It's just a block from Park Street, so it's convenient as well.
Bonus: When you avoid circling for parking in our business districts, you help reduce congestion and reduce the number of times you turn across crosswalks in these pedestrian-heavy areas.
Monthly beach clean-up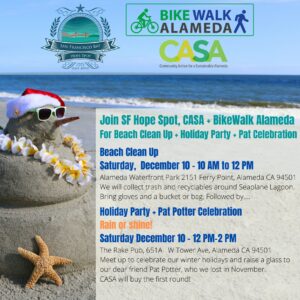 Join friends and neighbors for a Beach Clean-Up on Saturday, December 10 from 10 a.m. to noon. Sponsored by Community Action for a Sustainable Alameda (CASA), BikeWalk Alameda, and SF Hope Spot, the clean-up crew will meet at Waterfront Park at Seaplane Lagoon, 2151 Ferry Point. Bring gloves and a bucket or paper bag.
After the clean-up, from noon to 2 p.m., there will be a holiday party and celebration of Pat Potter at The Rake at Admiral Maltings, 651A West Tower Ave. CASA will buy the first round to honor Potter, a beloved member of CASA, BikeWalk Alameda, and All Rise Alameda, who passed away in November.
Additional beach clean-ups take place on the second Saturday of each month.