Bay Area residents have until March 16 to apply for federal disaster relief funding for damage caused by the winter storms that soaked the region throughout January.
Disaster relief from the U.S. Federal Emergency Management Agency (FEMA) and the Small Business Administration (SBA) includes grants, loans and other assistance to help residents pay for temporary housing, storm-related home repairs and storm-related expenses like transportation and moving and storage expenses.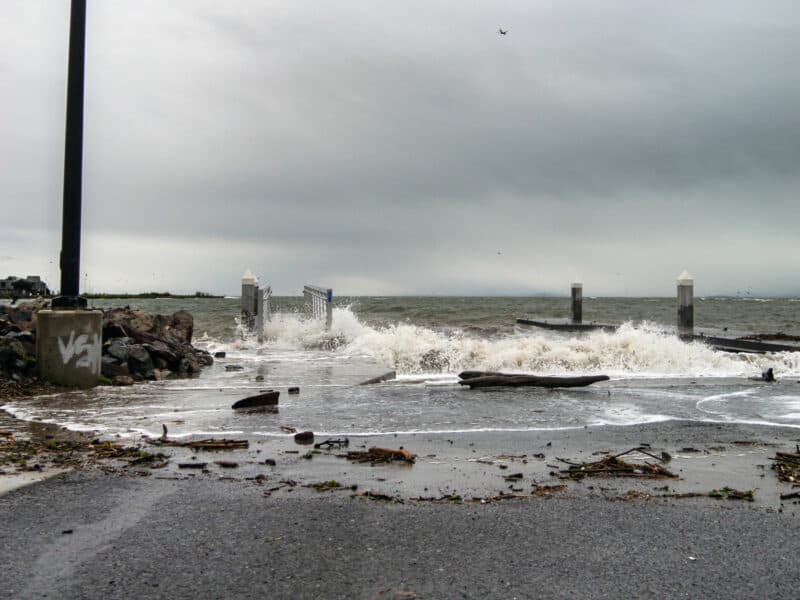 The SBA has approved $6.9 million in loans for businesses and $43.2 million for residents affected by the storms as well as flooding, landslides and mudslides caused by the multiple atmospheric rivers that passed over the Bay Area starting in late December.
In the greater Bay Area, residents in Alameda, Contra Costa, Monterey, San Joaquin, San Mateo and Santa Cruz counties are eligible for FEMA and SBA disaster assistance.
"SBA's disaster assistance employees are committed to helping businesses and residents rebuild as quickly as possible," said Tanya Garfield, director of the SBA's Disaster Field Operations Center-West. "Don't miss out on any assistance you may be entitled to by not registering for help."
Residents and business owners that receive a disaster loan from the SBA will not be required to repay the loan for 12 months and may qualify for repayment terms up to 30 years with an interest rate as low as 2.3 percent.
Residents and business owners in the eligible counties are encouraged to visit https://www.disasterassistance.gov or call (800) 621-3362. Residents can also visit a designated Disaster Recovery Center in their county for help with the application process.
"There are still 745 families or individuals that registered with FEMA and have not completed the process to determine which program they qualify for," San Mateo County Chief Executive Mike Callagy said. "Sometimes people realize too late that they should have finished the process."
According to the SBA, the deadline to apply for relief for property damage is March 16, while the deadline to apply for economic losses is Oct. 16.
Copyright © 2023 Bay City News, Inc.  All rights reserved.  Republication, rebroadcast or redistribution without the express written consent of Bay City News, Inc. is prohibited. Bay City News is a 24/7 news service covering the greater Bay Area.