All you have to do to witness climate change in action is turn on the news and listen to the weather reports. Across the country—and the world—there are crazy storms, fires, floods, cyclones, you name it. The past month in Alameda brought flooding all over the city, and many people are still trying to recover from the damage.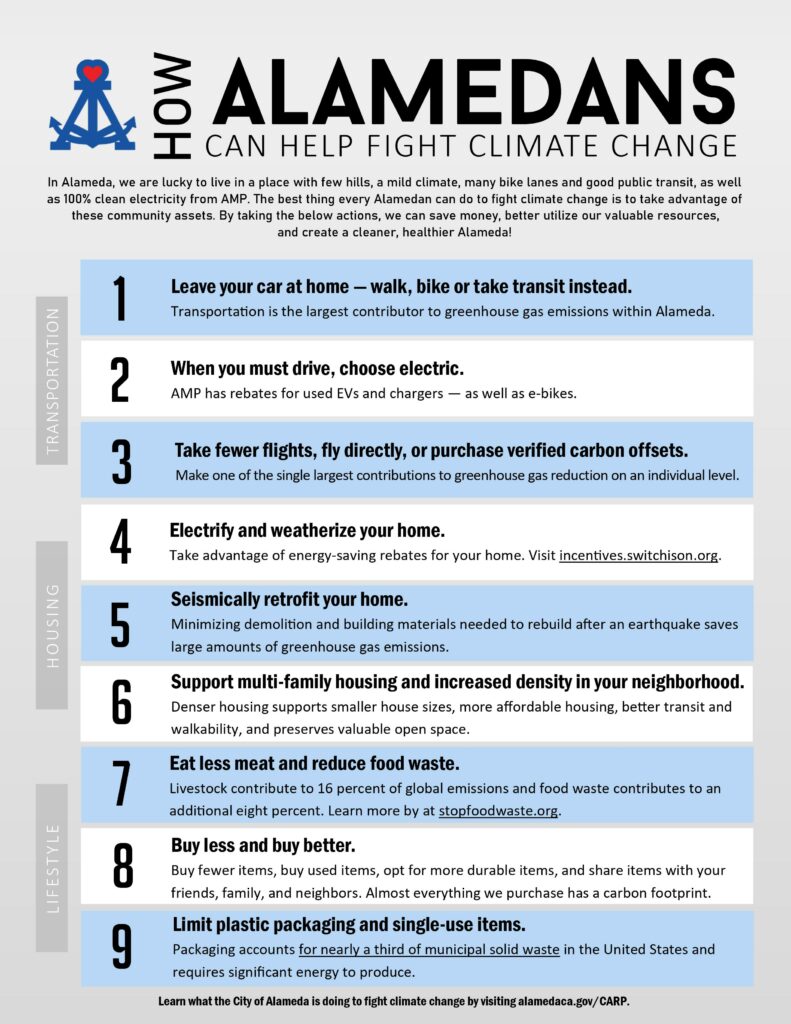 We know that the major causes of climate change need to be addressed by the corporations and governments that create and allow it, but we as individuals also can take action right here in Alameda. We can do our part in three basic areas: transportation, housing, and lifestyle.
We can drive less, switch to electric cars, use transit, and walk or bike more. We can electrify and weatherize our homes, and support multi-family housing. We can eat less meat, buy less or buy used, and limit plastic and single-use items.
And though many of us use natural gas appliances such as water heaters, we can consider switching to a different kind. Alameda Municipal Power (AMP) is offering a $1,500 rebate for switching to a heat pump water heater.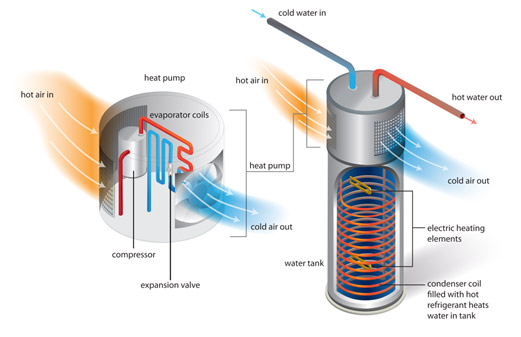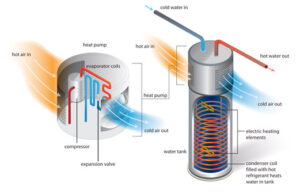 Heat pump water heaters (also called hybrid water heaters) are up to four times more efficient and use 70% less energy than standard gas or electric water heaters, because they pull heat from the surrounding air to heat water, rather than rely on electricity or gas. Heat pumps actually cool and dehumidify the space around them, a great benefit for a damp basement or on hot days, and can act like a battery for your home, heating water during the day when renewable energy is more plentiful and then providing hot water during the evening hours.