Stay safe, Alameda! The National Weather Service has issued a Heat Advisory that will be in effect from Thursday, October 5 at 11:00 a.m. until Friday, Ocober 6 at 11:00 p.m. PDT. Expect high temperatures of 87 to 98 degrees.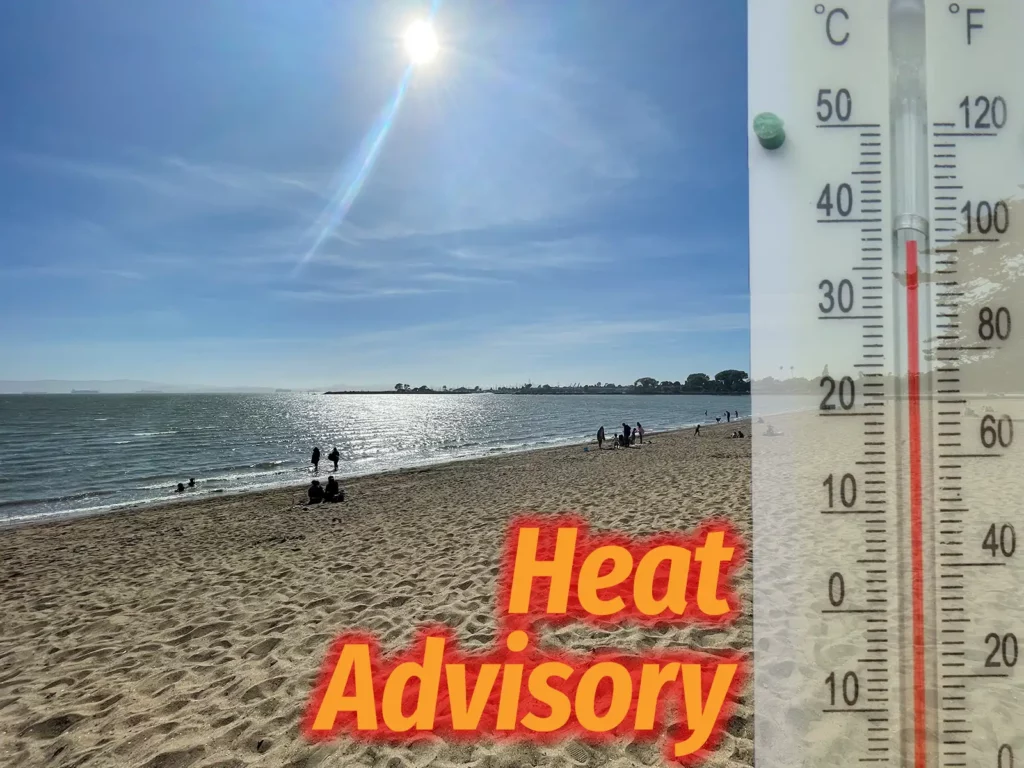 What to expect and how to prepare:
Increased risk of heat-related illnesses.
Be cautious of elevated fire danger, especially inland and at higher elevations.
Keep hydrated, stay in AC, avoid the sun.
Check on family and neighbors.
Never leave children or pets in hot cars.
Limit strenuous outdoor activities to cooler hours.
Know heat exhaustion/stroke signs.
Wear loose, light clothing.
Take breaks in shaded or air-conditioned areas for outdoor work.
In case of heat stroke, call 911.
Stay cool, stay safe! 💧☀️ Check back for more information about the heat advisory in the coming days.