Clement Avenue extension opening June 16
The City has announced the opening of the extension of Clement Avenue. It is located behind the new Alta Star Harbor development of the former Del Monte building. The new stretch of road starts at the intersection of Sherman Street and Atlantic Avenue and connects to Entrance Road. From there, Clement Avenue already continues east to Hibbard Street. Until the former Pennzoil property is remediated and redeveloped, the roadway ends there. When that part of the project is completed, the roadway will fully connect Atlantic Avenue to Grand Street and beyond.
The new extension to Clement Avenue is a public roadway with two lanes of traffic, on-street parking, storm water treatment basins, landscaping, brick-accented sidewalks, and two-way protected bike lanes. The bricks are reclaimed from the historic Del Monte Building.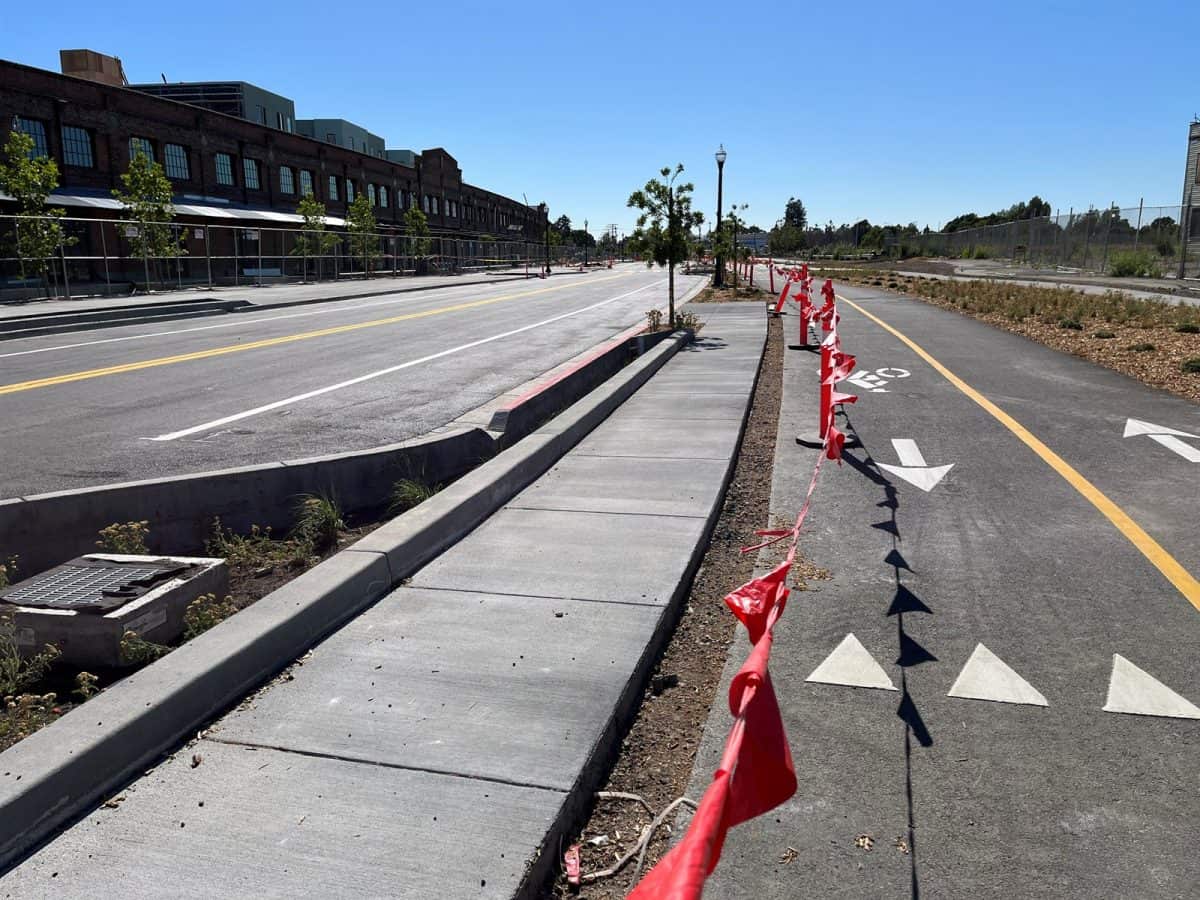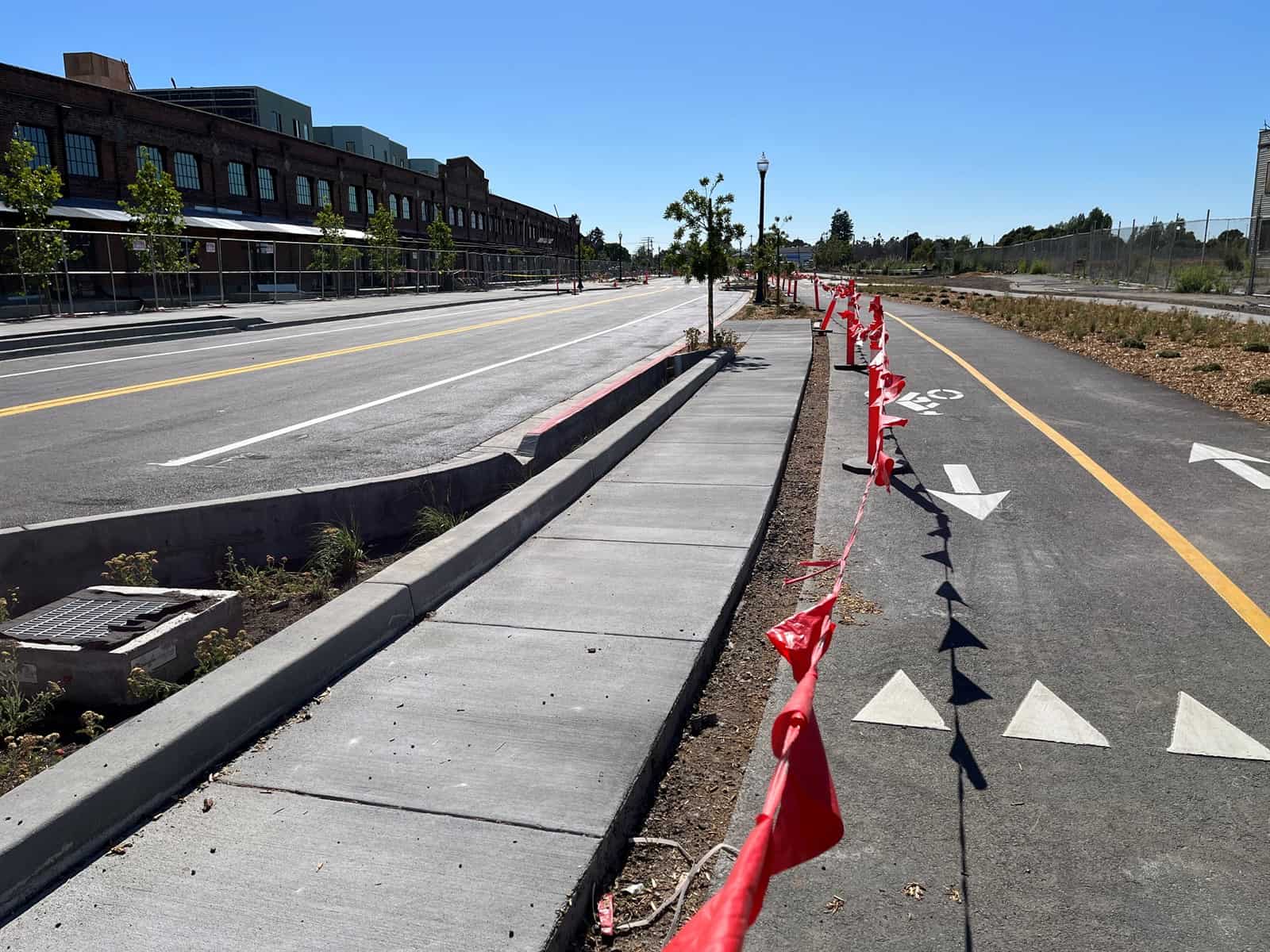 City staff is working with the developer and contractor of Alta Star Harbor to coordinate the activation of the new traffic signal at the intersection of Clement and Atlantic Avenues with Sherman Street. They expect to complete work by 5 p.m. on Thursday, June 16. At that point, they will open the new stretch of road to the public.
Cross Alameda Trail
The newly built two-way protected bike lanes on the north side of Clement Avenue connects the existing segments of the Cross Alameda Trail from Entrance Road to Jean Sweeney Park. This is the seventh segment of the Cross Alameda Trail that has been completed since construction on the trail began five years ago. With this new quarter mile segment, the 4.1 mile cross-town separated biking and walking facility is now just under 75% complete.
Now that this segment of the Cross Alameda Trail is complete, people can ride 2.5 miles on completely separated bikeways from the Seaplane Lagoon Ferry Terminal to Ohlone Way, in the middle of the island. Further segments will be completed within the next two years.
Alameda and Oakland fire drills to close tubes overnight June 15
Overnight fire drills will disrupt traffic in the Webster and Posey tubes later this week. On the evening of Wednesday June 15, the Posey Tube, towards Oakland, will close from 9–11:30 p.m. Then, the Webster Tube, which brings traffic into Alameda, will close from 11:30 p.m. until 5 a.m. Thursday morning. The closures will not affect daytime and rush hour traffic.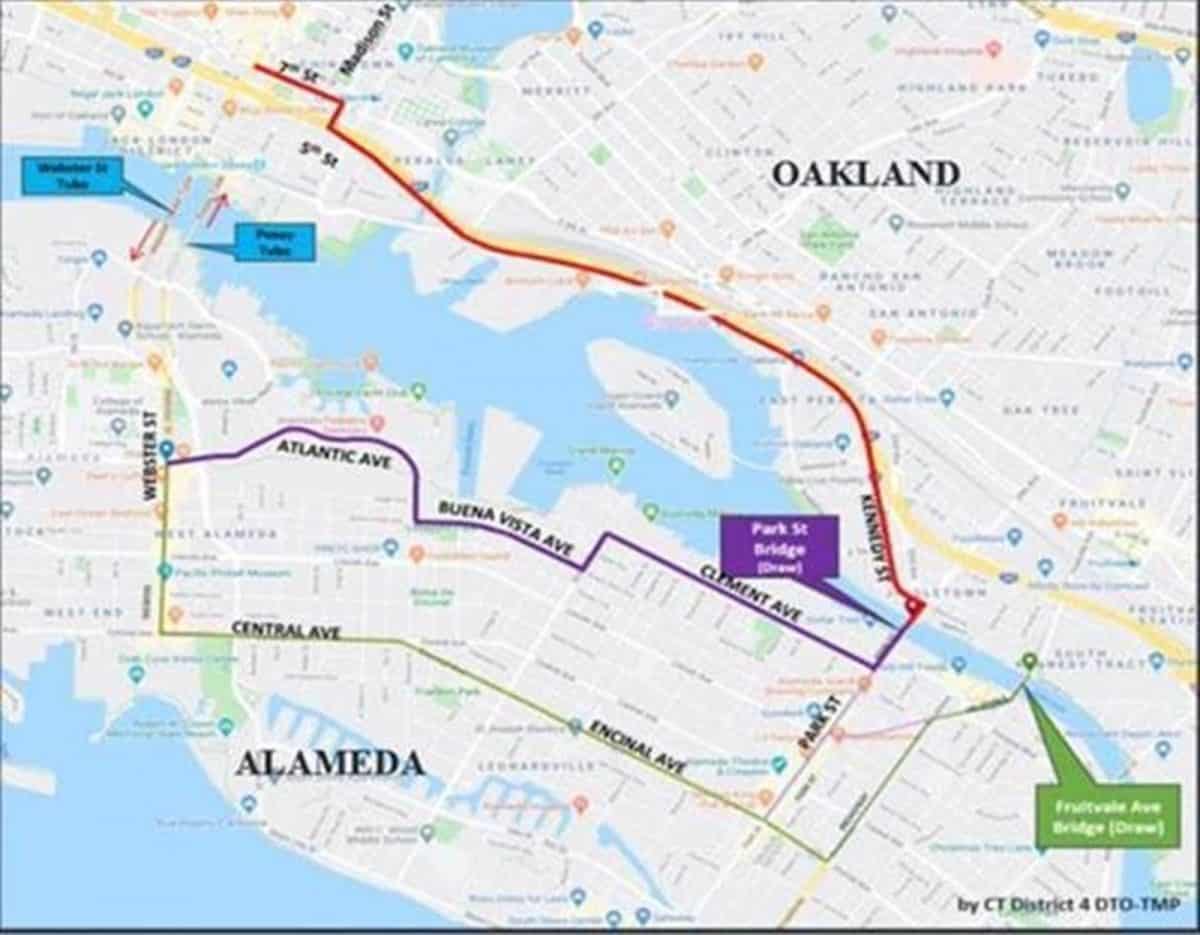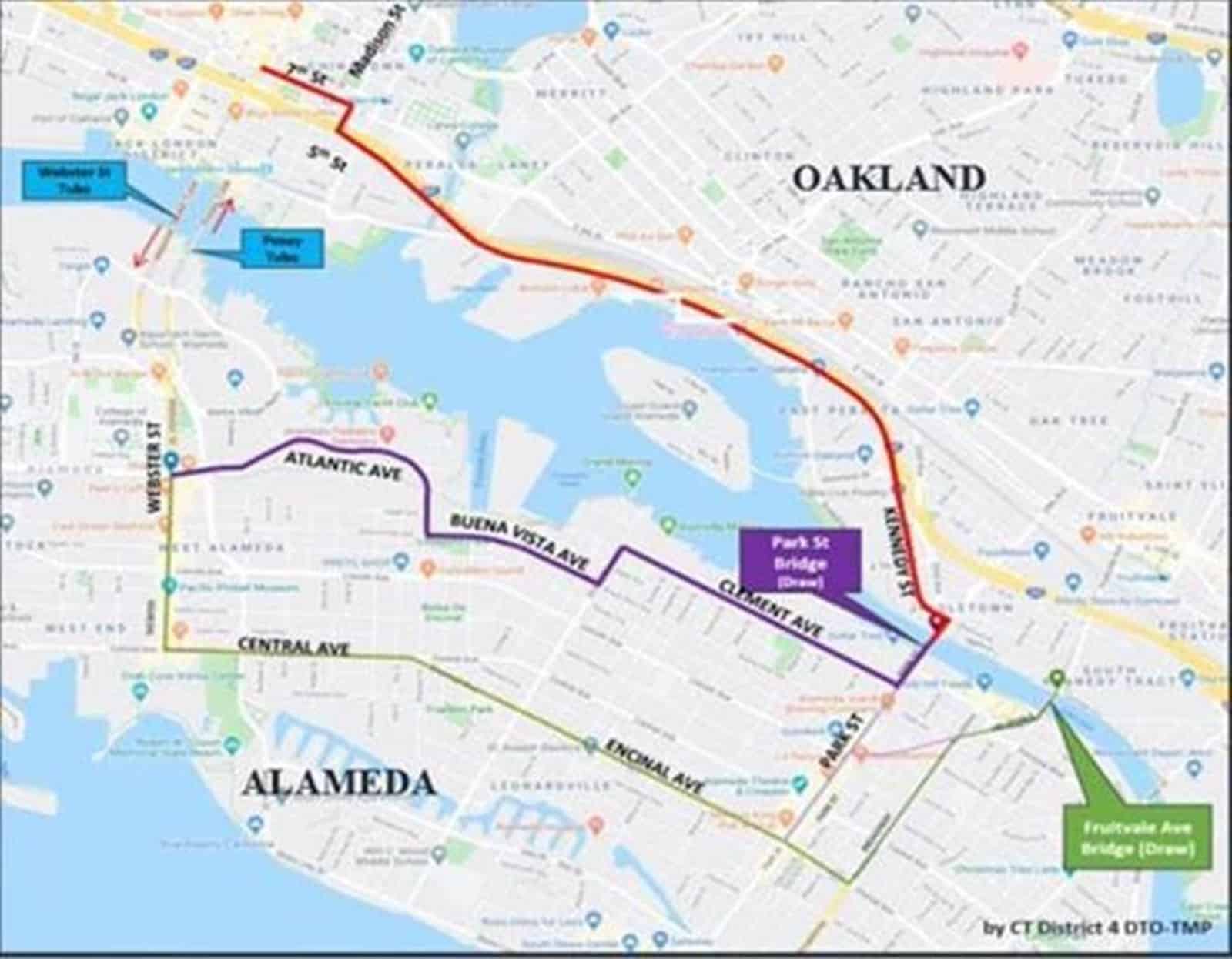 Both tubes will close so the Alameda and Oakland Fire Departments can collaborate on testing equipment, practice working in the tubes, and ensure their ability to respond quickly and effectively to a fire in either tube. Signs will direct traffic to detour to use the Park Street bridge to get on and off the island during the drills. More traffic updates will be available from 511 on their Twitter account.