Bay Farm School started Fall 2023 with a ribbon cutting ceremony for a spacious new building and outdoor learning spaces that replaced four aged portable buildings. The new 4,000-square-foot building houses four classrooms, while the outdoor spaces include a teaching patio and landscaped courtyard, both of which can be used by groups of various sizes.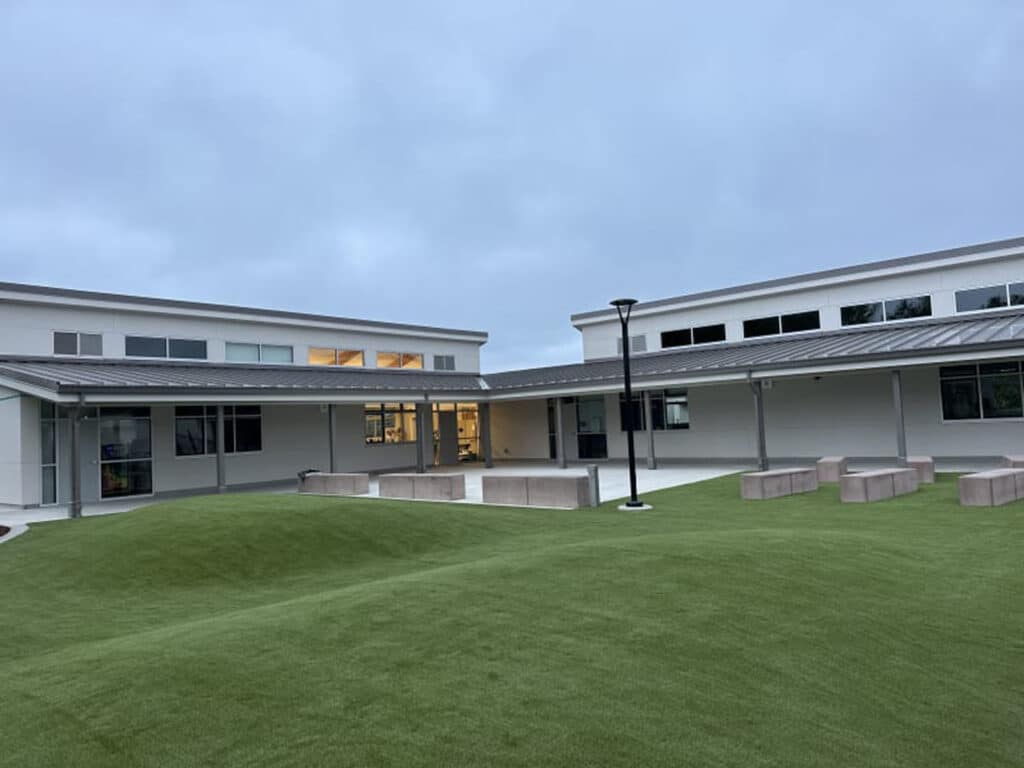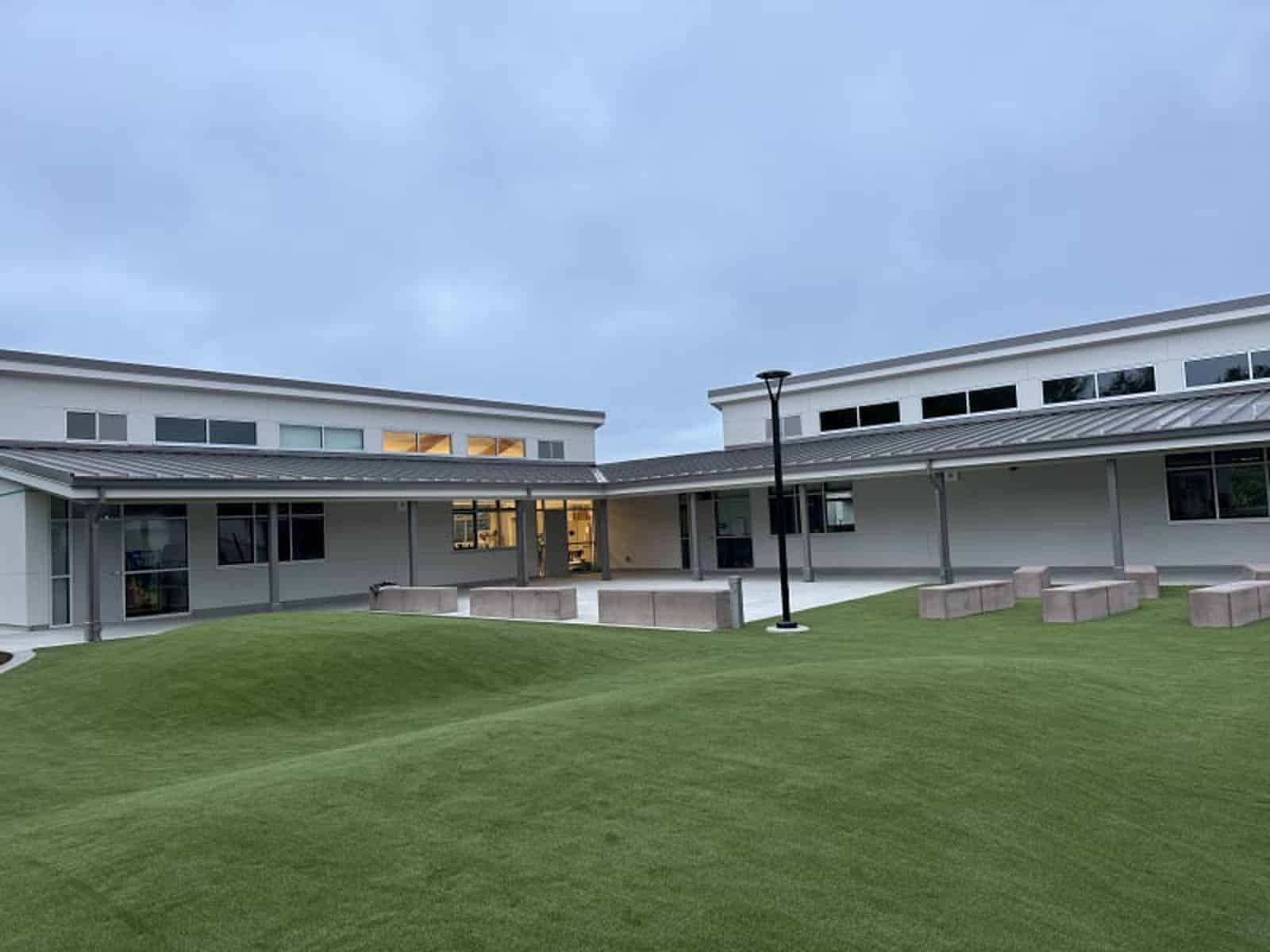 Key features of the new classrooms include windows that provide both natural daylight and ventilation, independent HVAC systems for heating and cooling, and flexible furniture that can be reconfigured depending on instructional needs, such as small groups, large groups, or working in pairs.
"We cannot emphasize enough how important instructional spaces are to staff's ability to teach and students' ability to learn," said Superintendent Pasquale Scuderi. "Light-filled classrooms, outdoor learning spaces, and up-to-date educational technology are key to keeping students engaged, focused, and thriving."
Quattrocchi Kwok Architects (QKA) used cost-effective and sustainable materials, including wood framing, linoleum floor tiling, paints and coatings with low levels of toxic volatile organic compounds, and metal roofing.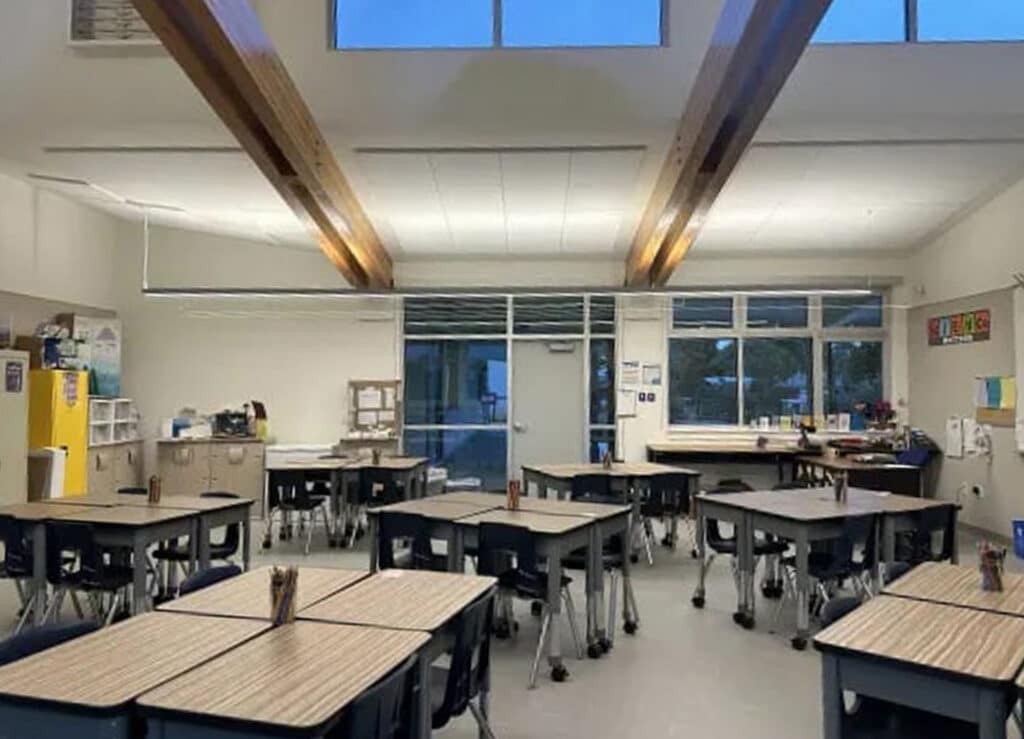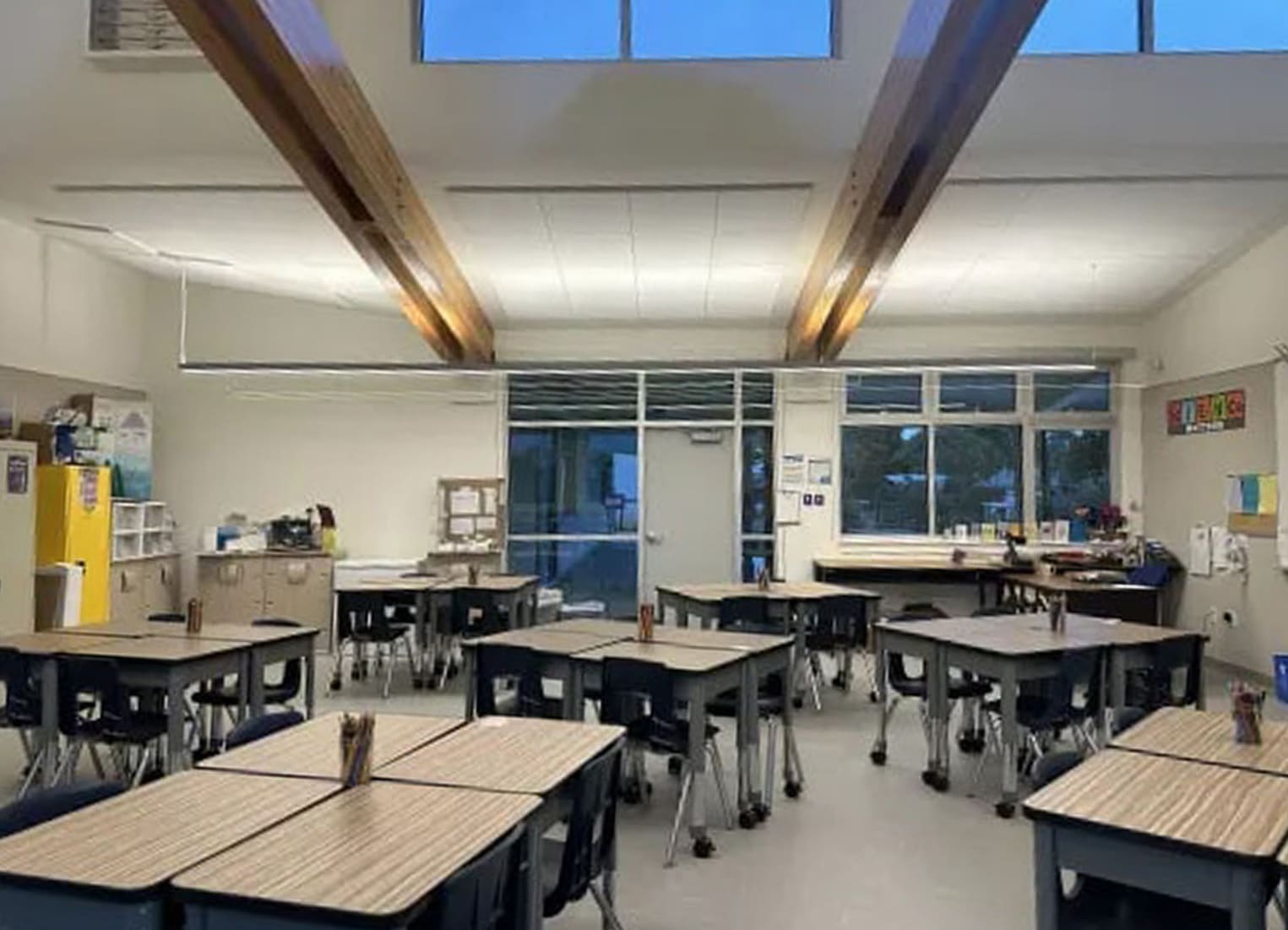 A key consideration during the design process was the poor soil at the site. Designers mitigated the loose soil, which can be a risk factor in earthquakes, by using deep pier foundations that anchor the building into bedrock. In addition, a concrete apron around the building extends the foundation and will prevent settlement on the walkways around the building.
The new building was designed by QKA, built by Lathrop Construction, and funded by the Measure I Facilities Bond, which voters approved in 2014.
"We are grateful that the community of Alameda supported Measure I, which has brought so many improvements to our school campuses," said Board President Heather Little. "It is thrilling to see these projects open for use by students and staff."