The Alameda Warming Shelter is normally open Monday, Wednesday and Friday evenings from 6 p.m. to 8 a.m. But, during this stretch of tough weather, the shelter will stay open every night and during the day and provide lunches as well. They will possibly be open other days, weather and volunteer availability dependent. The shelter is located at Christ Episcopal Church, 1700 Santa Clara Avenue.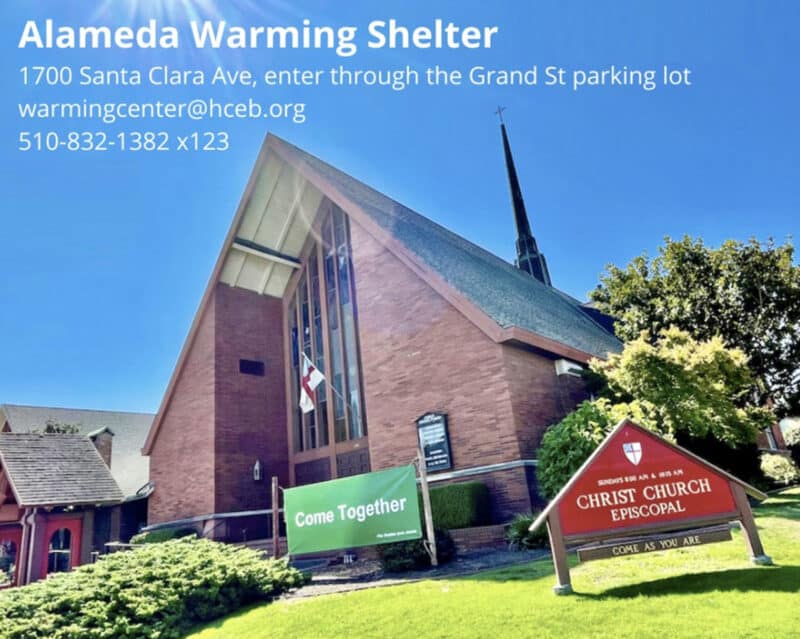 If you would like to support the shelter, you can purchase an item on their wish list or volunteer your time and support with meals:
For more information, call the Alameda Homeless Hotline at (510) 522-HOME (4663) Monday-Friday, 9 a.m. to 5 p.m., or call 211 on nights and weekends to access resources countywide. To contact the Alameda Warming Shelter, call (510) 832-1382 Ext. 123 or email [email protected].