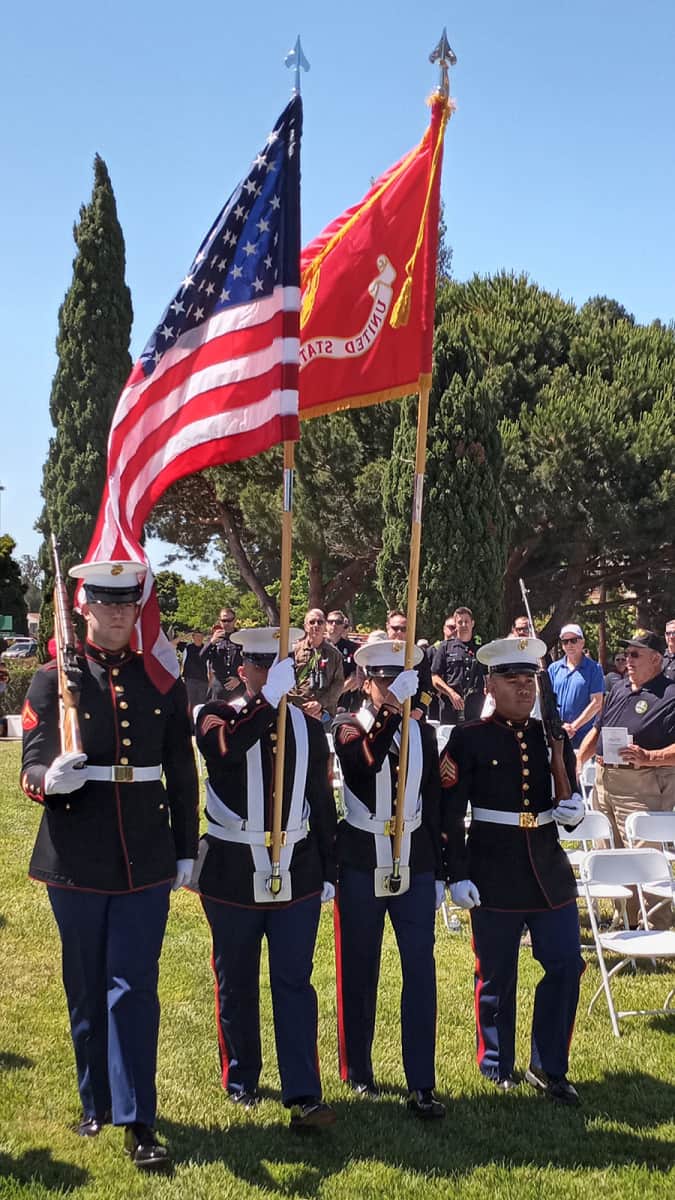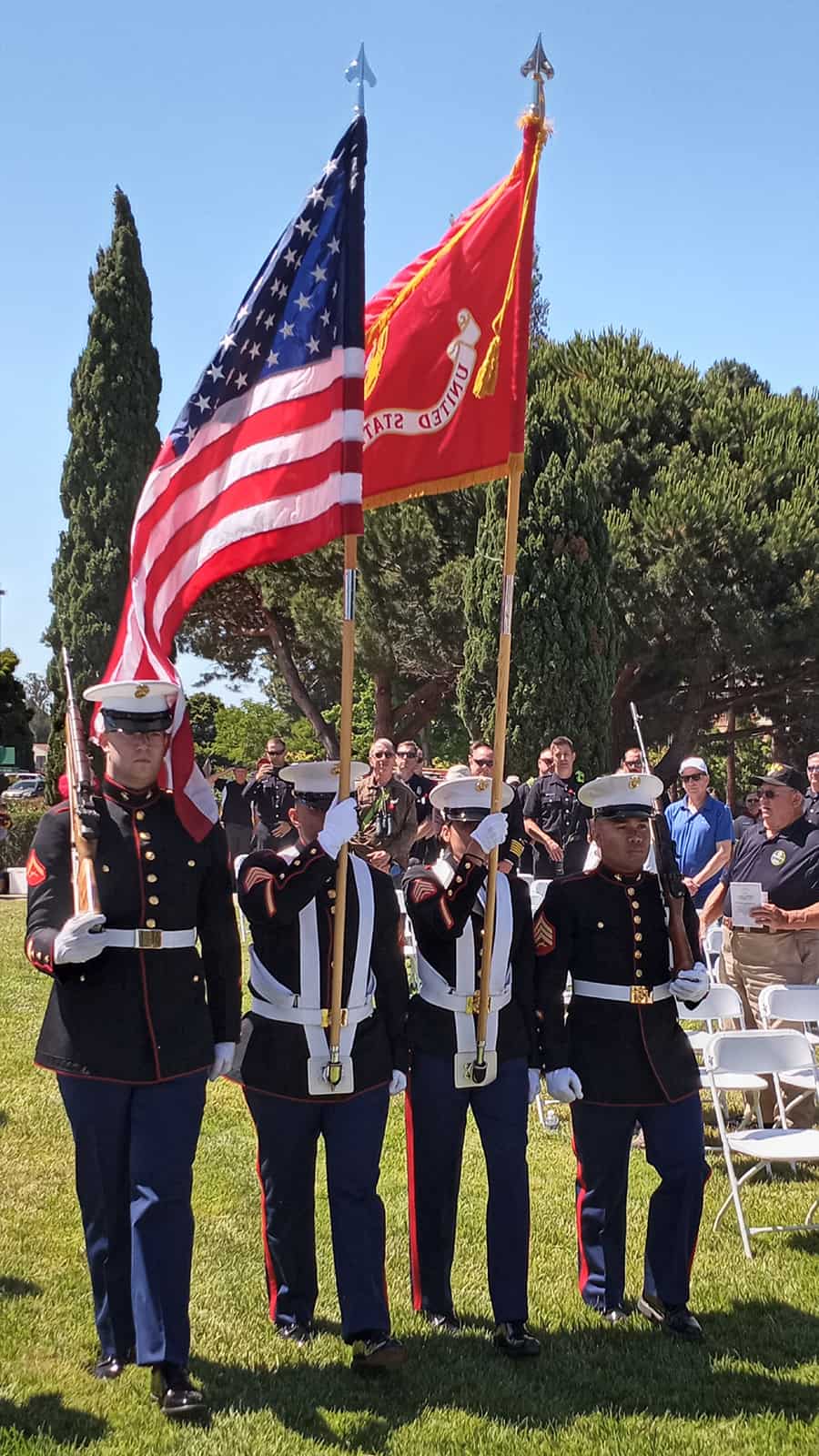 Members of the Fourth Force Reconnaissance Company of the United States Marine Corps opened this year's Memorial Day Ceremony at Veterans Park in Alameda with the Posting of Colors. Master of Ceremonies Sal Castaneda introduced speakers including Mayor Marilyn Ezzy Ashcraft and Captain Jackie Leverich, Commanding Officer of the United States Coast Guard Base. Coast Guard Captain Santiago Rodriguez offered both the invocation and the benediction.
This year's ceremony honored not only those who gave their lives fighting for their country, but firefighters, doctors and nurses, and law-enforcement officers who sacrificed all. Jim Marsh played bagpipes. He played Amazing Grace after introducing two World War II veterans in the audience, both women. Barbara Acosta sang The National Anthem and God Bless America accompanied by the Alameda All City Band.
As the ceremony drew to a close, Marines from the Fourth Force gave a rifle salute. Gus Wedemeyer and Steve Giddens ended the ceremony with a rendition of Taps that echoed over some 300 people in attendance. These included CA Attorney General Rob Bonta; his wife, Assemblywomen Mia Bonta; Mayor Ashcraft and Councilmembers Trish Spencer and Tony Daysog.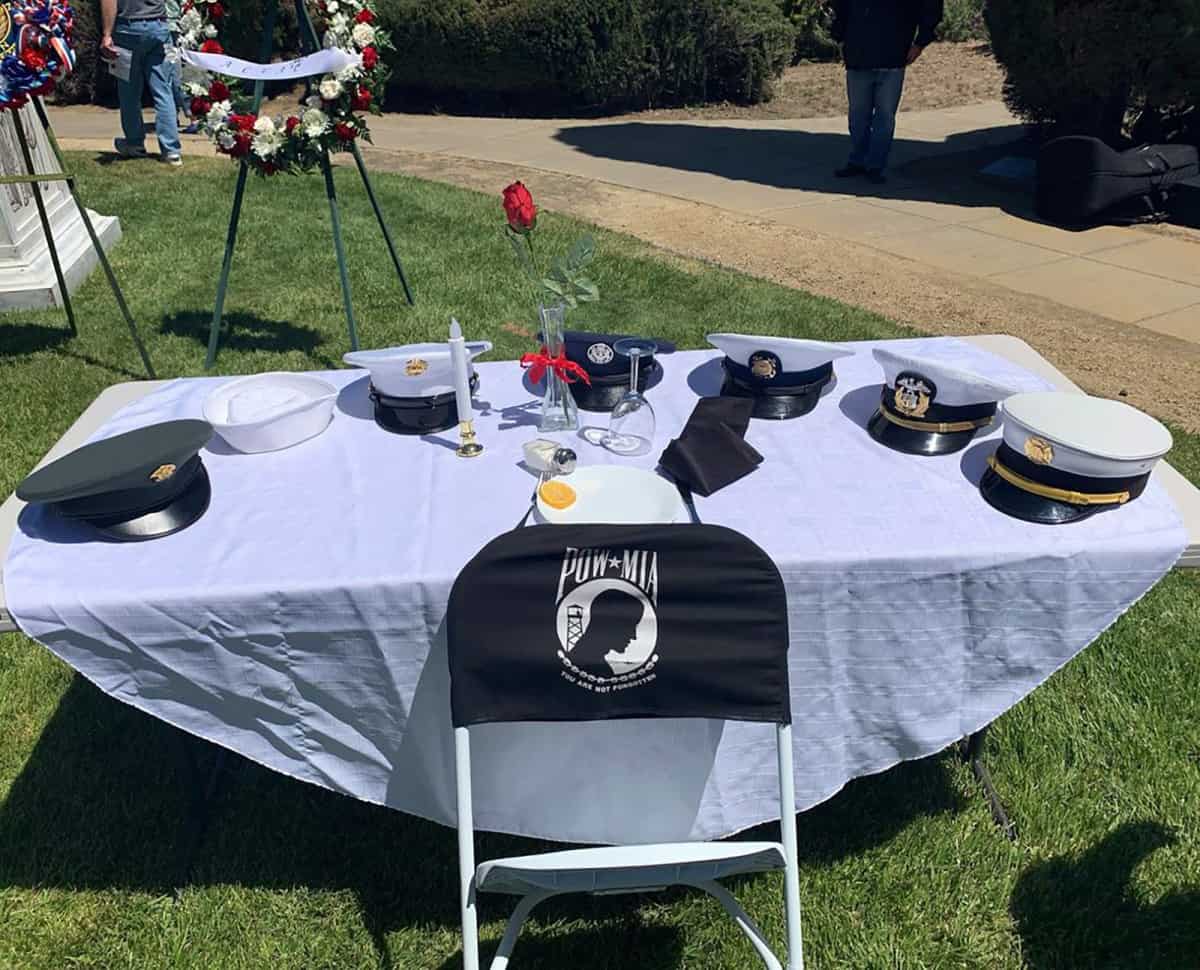 Vietnam Veterans Chapter 400 joined American Legion Posts 9 and 647, as well as Elks Lodge 1015 in hosting the event.
Dennis Evanosky is Editor of the Alameda Post and a veteran who served as a Romanian-German-English interpreter with the United States Army's 66th Military Intelligence Group in Munich, Germany. Reach him at [email protected]. His writing is collected at AlamedaPost.com/Dennis-Evanosky.