Starting in August, closest stop to Seaplane Lagoon will be almost a half-mile away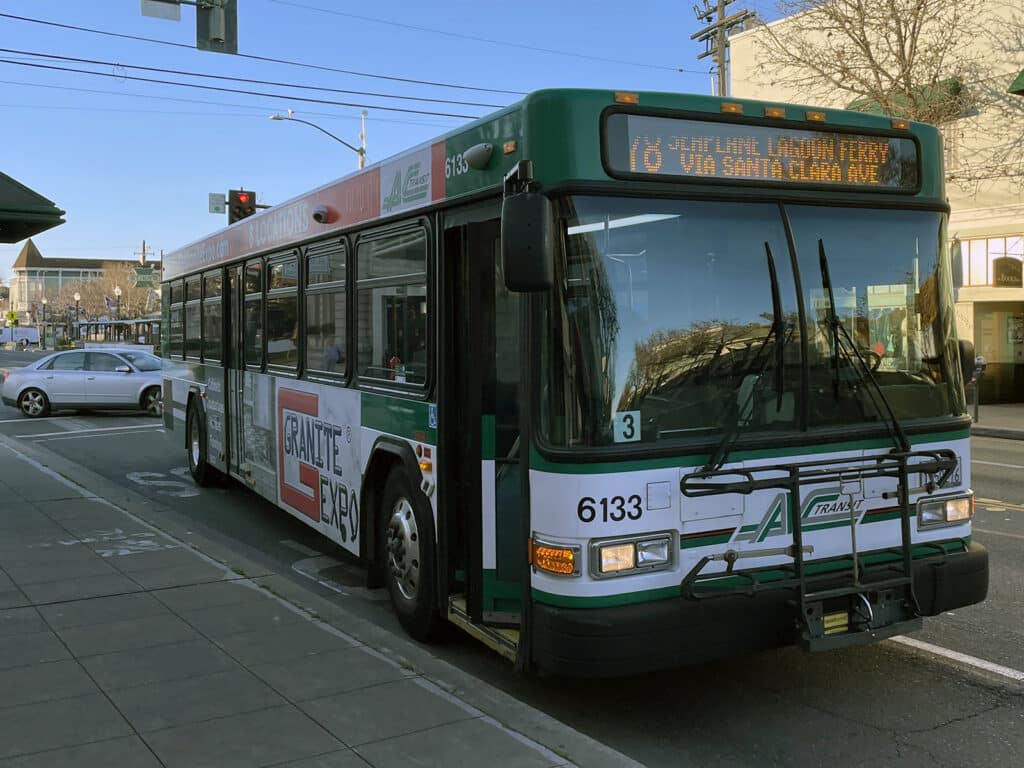 On Wednesday, April 12, the Alameda Contra-Costa Transit District (AC Transit) Board of Directors unanimously voted not to extend the Line 78 pilot bus service beyond August 2023. Instead, the Board approved a new pilot to restore bus service to Ashby Avenue in Berkeley, which Board members believed would be more cost-effective and productive than extending the Line 78 pilot for another year.
Line 78, which was implemented in August 2021 as a crosstown "ferry feeder" to serve the newly opened Seaplane Lagoon Ferry Terminal, has consistently endured low ridership. It averages only seven riders per trip, and only 21 of its 157 total daily riders use it to connect with the ferry, according to an AC Transit staff report. Citing fluid post-COVID commute patterns, the Board was pessimistic about significant increases in ridership, even with the upcoming implementation of paid parking at the Seaplane Lagoon Ferry Terminal this spring.
Ahead of the meeting, Transportation Demand Manager Lucy Gigli sent a letter to the Board on behalf of the Alameda Transportation Management Association (TMA) in support of extending the Line 78 pilot, citing its "high priority" in the City's Transportation Choices Plan.
Replacement service to the ferry terminal has not been announced, though AC Transit is taking initial steps to completely overhaul its route network by 2024. Once Line 78 ends in August, the closest alternative stop to the ferry will be served only by Line 96, located a little less than a half-mile away from the terminal at West Atlantic Avenue and Orion Street.
This is a developing story. Stay with the Alameda Post for updates.
Ken Der is a contributing writer for the Alameda Post. Contact him via [email protected]. His writing is collected at AlamedaPost.com/Ken-Der.