What's in a name?
The Island City's Caroline Street bears the name of Caroline Elizabeth McLean Chipman Dwinelle. Caroline McLean was born on March 18, 1833, in New York City and was educated at Rutgers College in New Jersey. In 1852 she and her four sisters—Josephine, Amanda, Virginia and Eugenie—sailed around Cape Horn to join their father and mother, Edward and Elizabeth, in San Francisco. Caroline also had two brothers, Edward and Alfred. The family patriarch was a '49er who had failed in an attempt to bring a rock-crushing machine to California by way of the Isthmus of Panama. He later found a livelihood in what his obituary called "mercantile and mining interests," both in California and Nevada.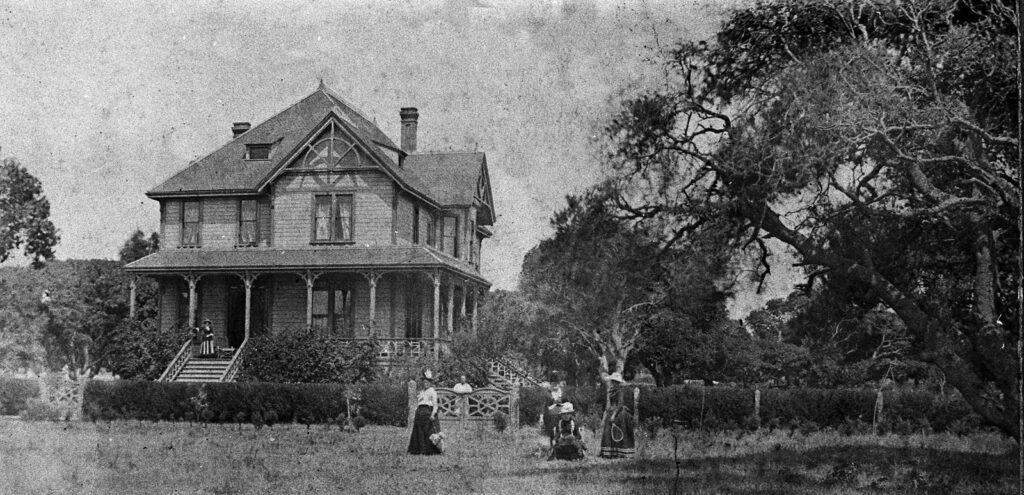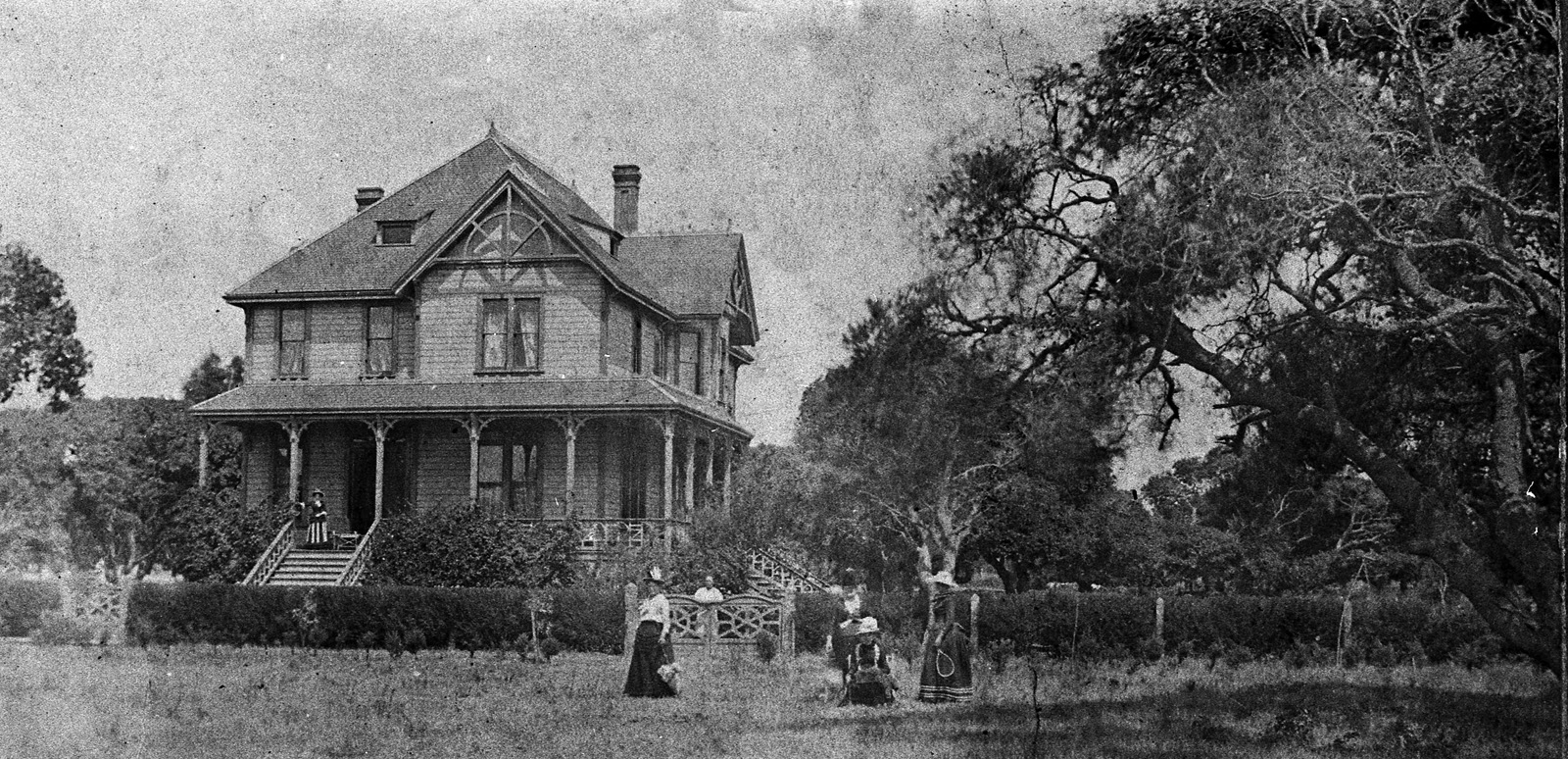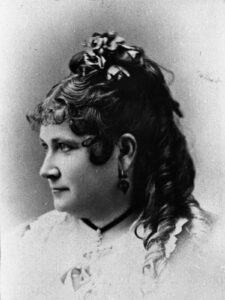 Caroline married Alameda co-founder William Worthington Chipman on April 7, 1857. At the time, William and Gideon Aughinbaugh were struggling with land-grabbing squatters on the Alameda peninsula. Chipman was an attorney who had run an "intelligencer office"—a news and registry facility—on Clay Street in San Francisco. William and Caroline had three daughters, Elizabeth, Alice and Frances, and two sons, William Farragut and Sheridan. Lizzie was born in 1857, Alice in 1861, and Fanny in 1867. William, affectionately known as "Willie," was born in 1863. Sheridan was a year younger. William passed away in 1873.
After her husband died in San Francisco, Caroline moved back to Alameda and made her home on Weber Street. When her son, Willie, began to lay out streets in this interesting neighborhood, he named one of the streets for his mother and another for her favorite composer, Carl Maria von Weber. These two streets provide an open-air museum with homes designed in the various styles of the late- and post-Victorian era. The story of how these styles evolved—and the architects who created the homes on these streets—is an interesting part of Alameda history. But as it often happens in history, some of the best details are in the stories of the people who lived there and inspired the names of the streets.
 Join me and the Alameda Post on Saturday, February 25, or Sunday, March 5, (Note: Sunday's tour postponed from Feb 26. due to rain.) at 10 a.m., for a walking tour of Caroline and Weber streets. We'll learn about the notable architects—not just Marcuse & Remmel—who designed and built homes on the 1200 and 1300 blocks of these Gold Coast streets. The architectural firms of Delanoy & Randelett, Wasson & Pattiani, and Ernest Coxhead designed homes here. Builders that include George W. Scott, David S. Brehaut, and Peter Christensen also plied their trades in the neighborhood. We will also learn personal details about some of the people who lived in the historic homes there. We'll meet at 10.a.m. on either day at the intersection of Caroline Street and Fair Oaks Ave, Tickets are $20 each for either Saturday or Sunday's tour. Limited tickets may be available on the day of each tour.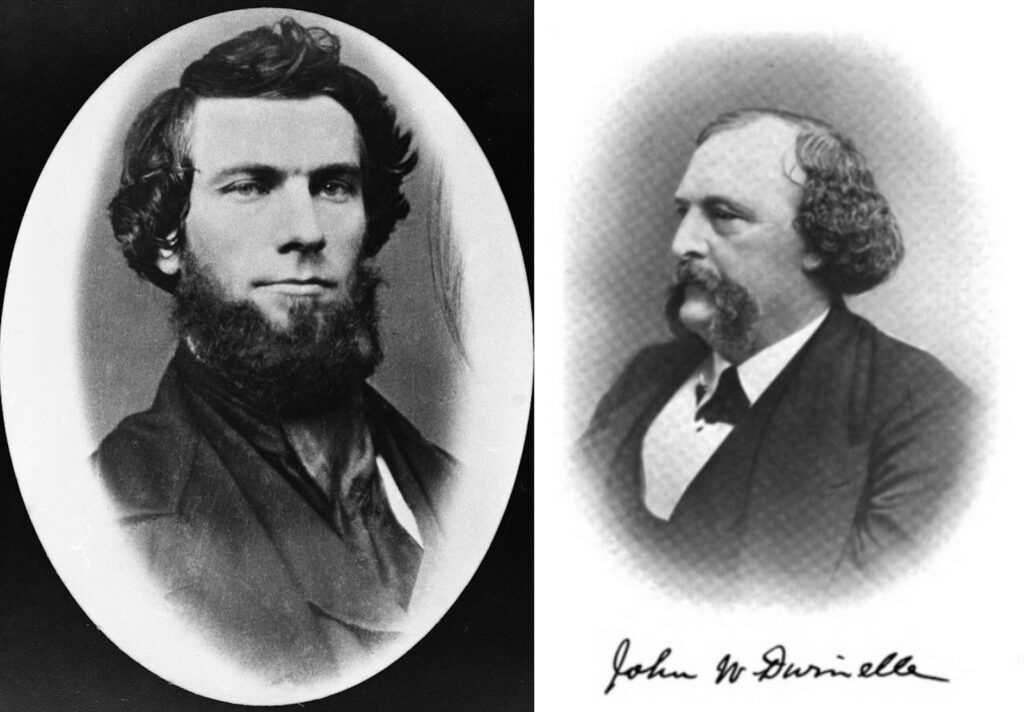 Caroline McLean married John Whipple Dwinelle on October 29, 1877. Her new husband, who sat on the San Francisco City Council, played a prominent role in politics. While serving in the State Assembly in 1868, Dwinelle introduced the act onto the floor of the Assembly that created the University of California. He also sat on the school's Board of Regents. Sadly, however, he was an absent-minded man. He would often meet his own relatives and not remember who they were. He was known to walk right past his intended destination, not realizing he had arrived at where he was going.
This absent-mindedness likely cost him his life. Dwinelle died on January 28, 1881, when he ran off the Port Costa ferry pier while trying to catch the ferry he had missed. He wanted to ride the boat across the Carquinez Strait to Benicia at the last minute. Rough waters in the strait washed his body away; it was not found for three weeks.
Caroline lived out her days on Weber Street. In 1896, Marcuse & Remmel built a home for her daughter Alice at 1282 Weber. Alice never married. She died in 1911. Caroline's son Willie married Bernice Harrell. The couple lived at 1290 Weber St. Willie developed some of the family's property and served as police and fire commissioner. Caroline's daughter Fanny lived at 1270 Weber St. (now the site of 1272 Weber St.), where Caroline had passed away after suffering a stroke on April 16, 1912. Caroline's father also had died there in 1890. Caroline's second son, Sheridan, suffered a sad fate—he was murdered in San Francisco.
Dennis Evanosky is the award-winning Historian of the Alameda Post. Reach him at [email protected]. His writing is collected at AlamedaPost.com/Dennis-Evanosky.