Coming out of COVID, it made sense to seek comedy, frivolity, and warmth as antidotes for our profound woes and fears (thank you, Ted Lasso and your adorable mustache). Theater and film became comfort viewing for many of us. But some of us are now ready for stories more stark and serious. Stories that, as with the best of art, hold Shakespeare's mirror up for self-study. A Soldier's Play, the third show of the Altarena Playhouse's season, is such a story. But it is both window and mirror—a magnificent window and mirror—that takes us elsewhere so we can learn from and about others, and in turn about ourselves and each other.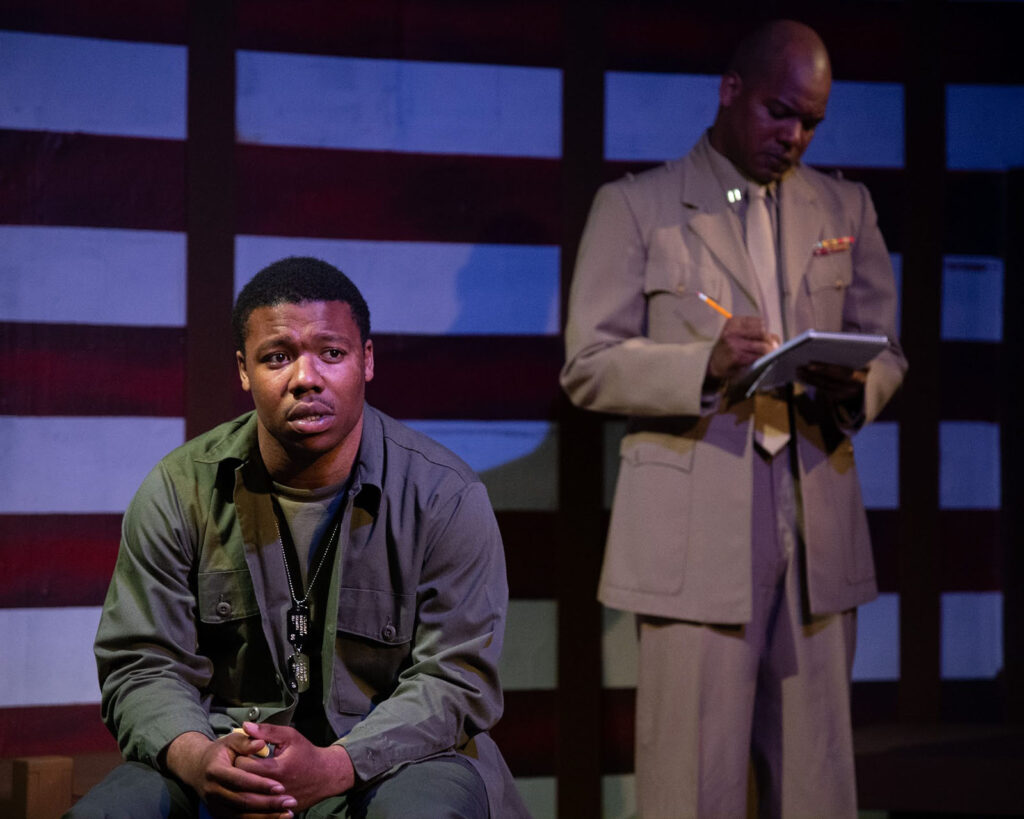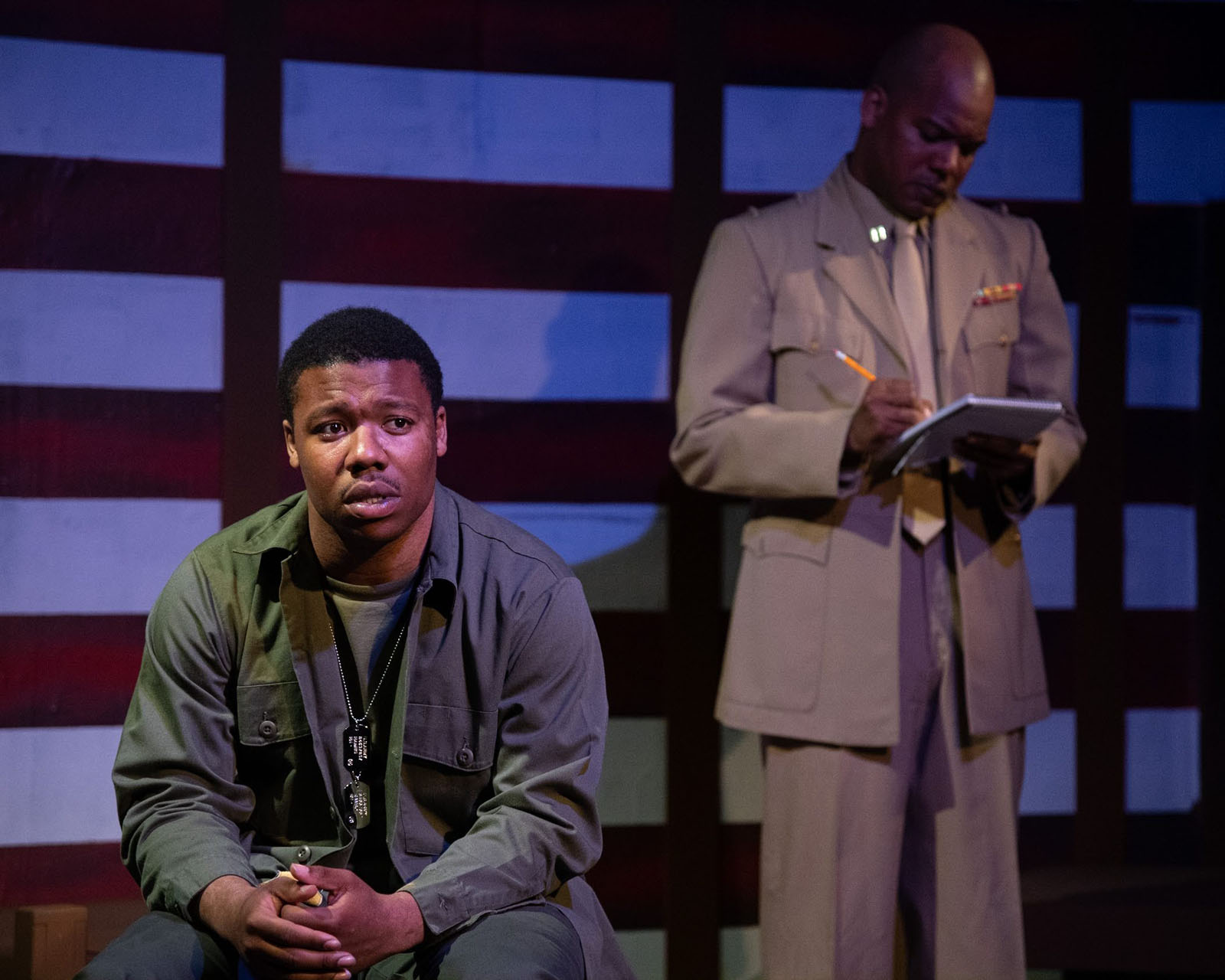 Set in Louisiana in 1944, at a segregated military base where Black soldiers await their chance to fight the Nazis, this play, superbly directed by ShawnJ West, uses a murder and murder investigation as a way of looking at race and racism, then and now. A tyrannical sergeant named Sgt. Vernon C. Waters, played with fierce nuance by Fred Pitts, has been killed. Brought in to investigate the crime is Dedrick Weathersby's Capt. Richard Davenport, a powerhouse character of dignity and strength—performed with stunning dignity and strength—and the first Black officer any of the others have ever seen. What unravels in the course of the play is fascinating and not to be spoiled, but suffice to say things are more complex than they seem, with layers and levels that make evident why playwright Charles Fuller won the Pulitzer Prize for Drama in 1982.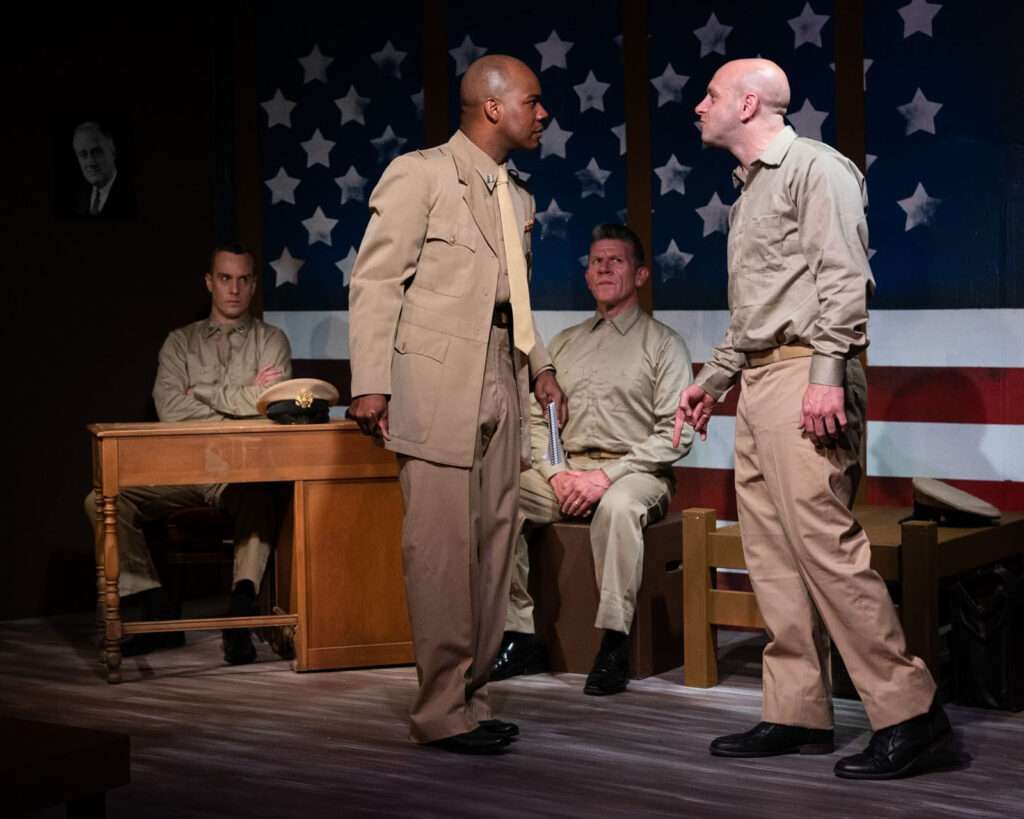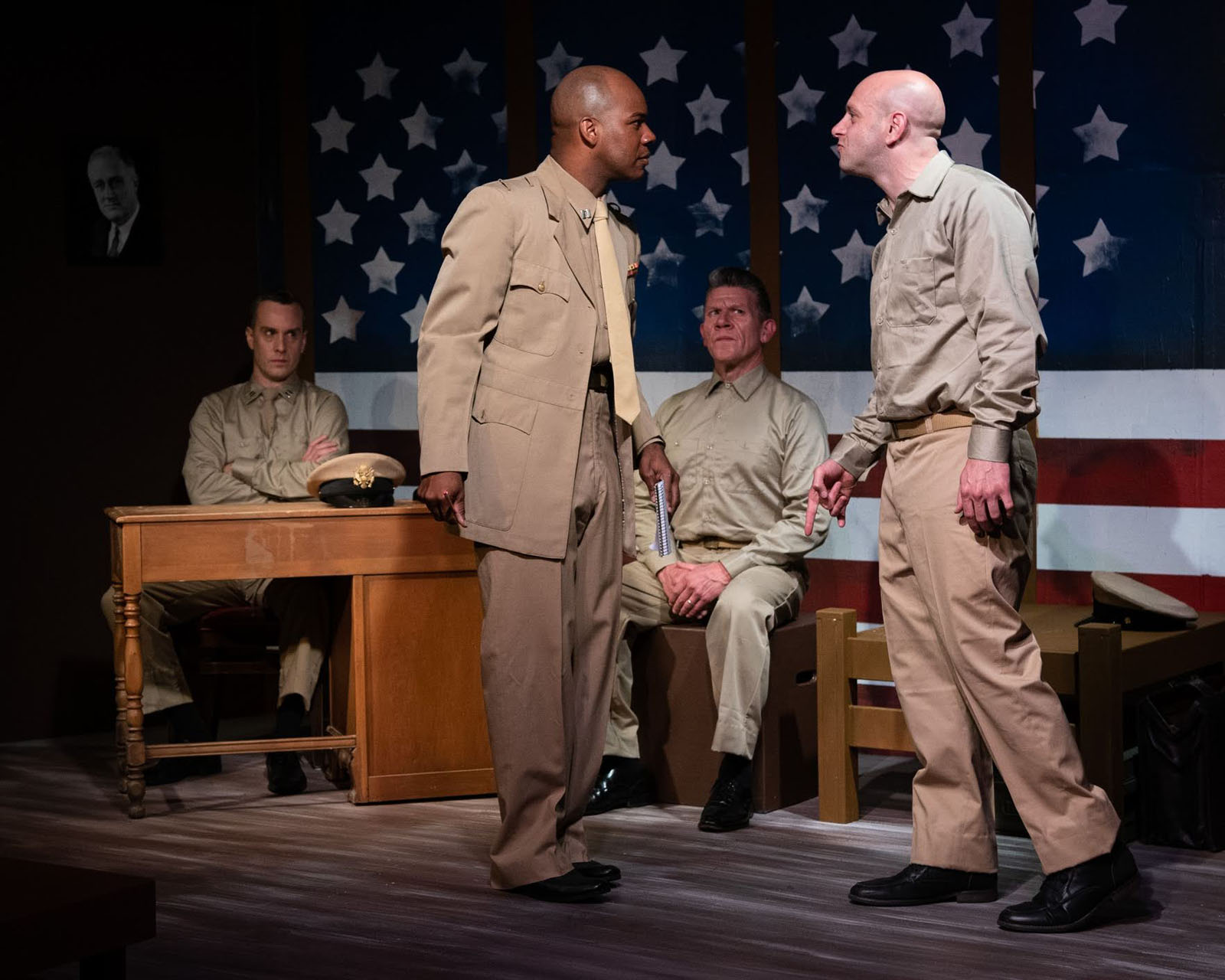 There are so many parts about the play to praise. The set is a barracks with a massive American flag fenced against the back wall. Looking over the audience's shoulders are portraits of our storied military leaders—all dead, all white—all seemingly watching and judging those before them. The pre- and post-show music wonderfully takes us back to the blues of there and then. The costumes, while standard issue army green and brown, play perfectly off the hair of these men—no nonsense, short cropped—reminding us that the business of soldiering is serious and that individualism is only tolerated in small, small doses.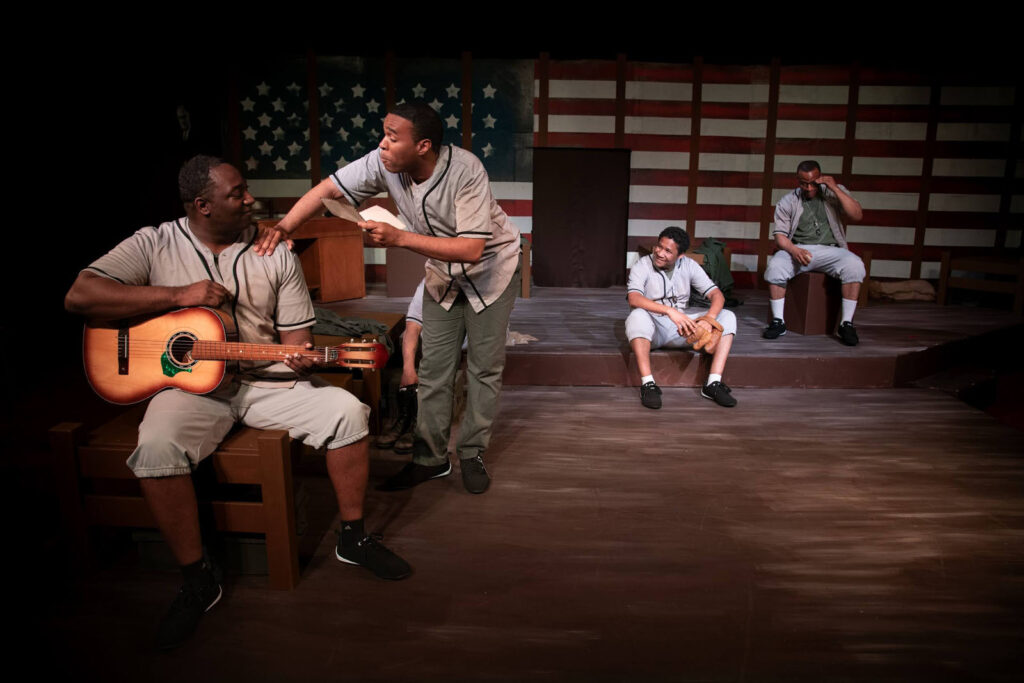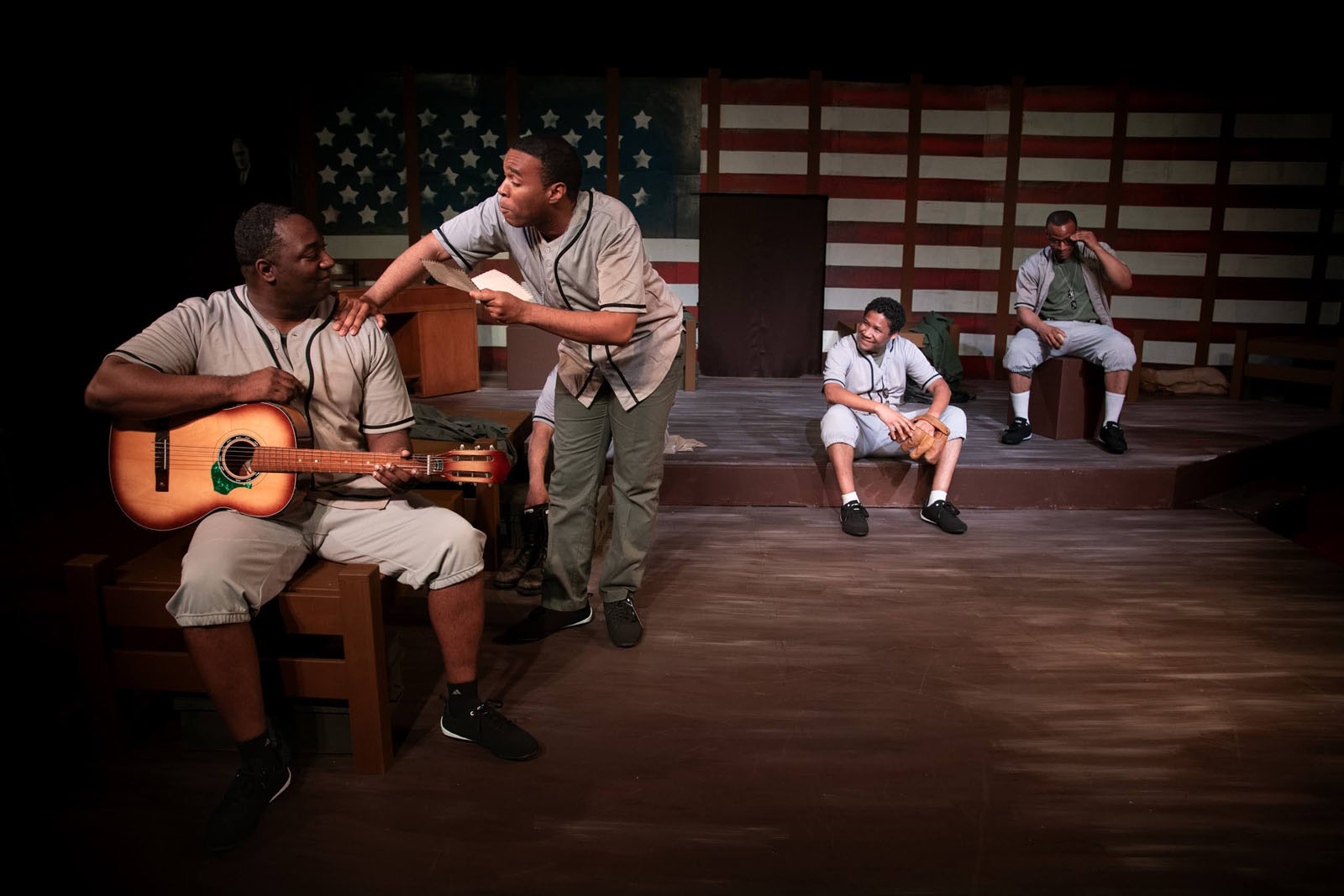 Yet what a cavalcade of personalities these guys are. Tory Williams plays Pvt. Memphis as country as you can get—more adept at guitar and singing than fighting—and his arc from innocence to loss is remarkable. Gary Moore is PFC Peterson, a young man of power and confidence who goes from simmer to boil to where you cannot take your eyes off of him. Hosea Morgan navigates a tricky middle ground playing Pvt. Wilkie, a demoted man who tries so hard to get along and bury his disappointment. His performance is extraordinary. All the other actors who played all the other characters, from the horrible white racist soldiers to white Cpt. Taylor to the rest of the patriotic Black men, were outstanding. This ensemble is as strong and talented and believable as you may ever have seen.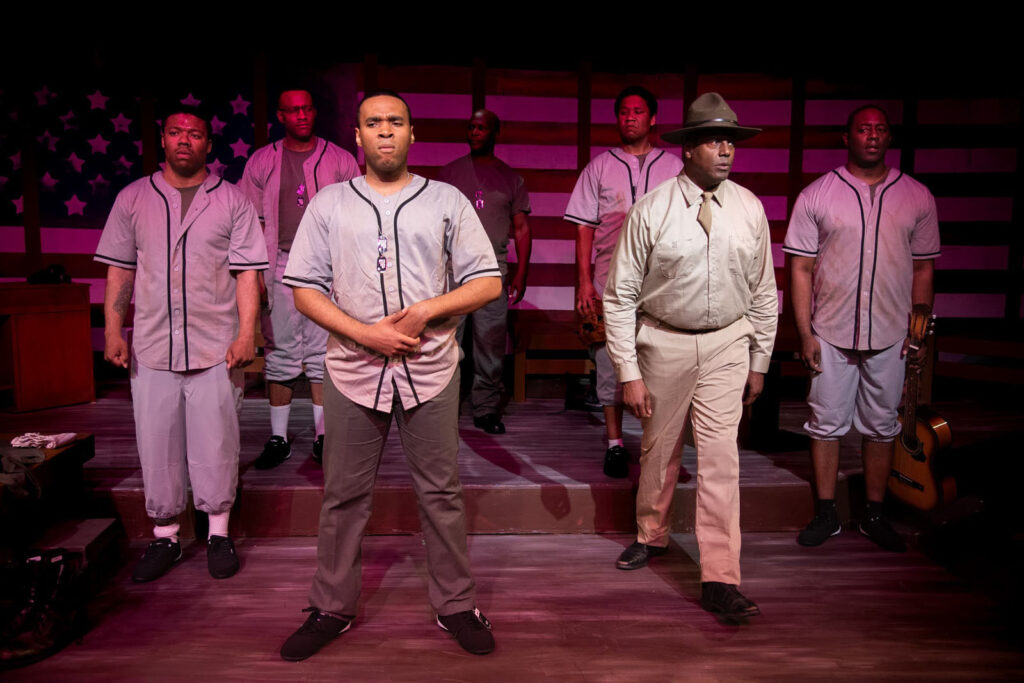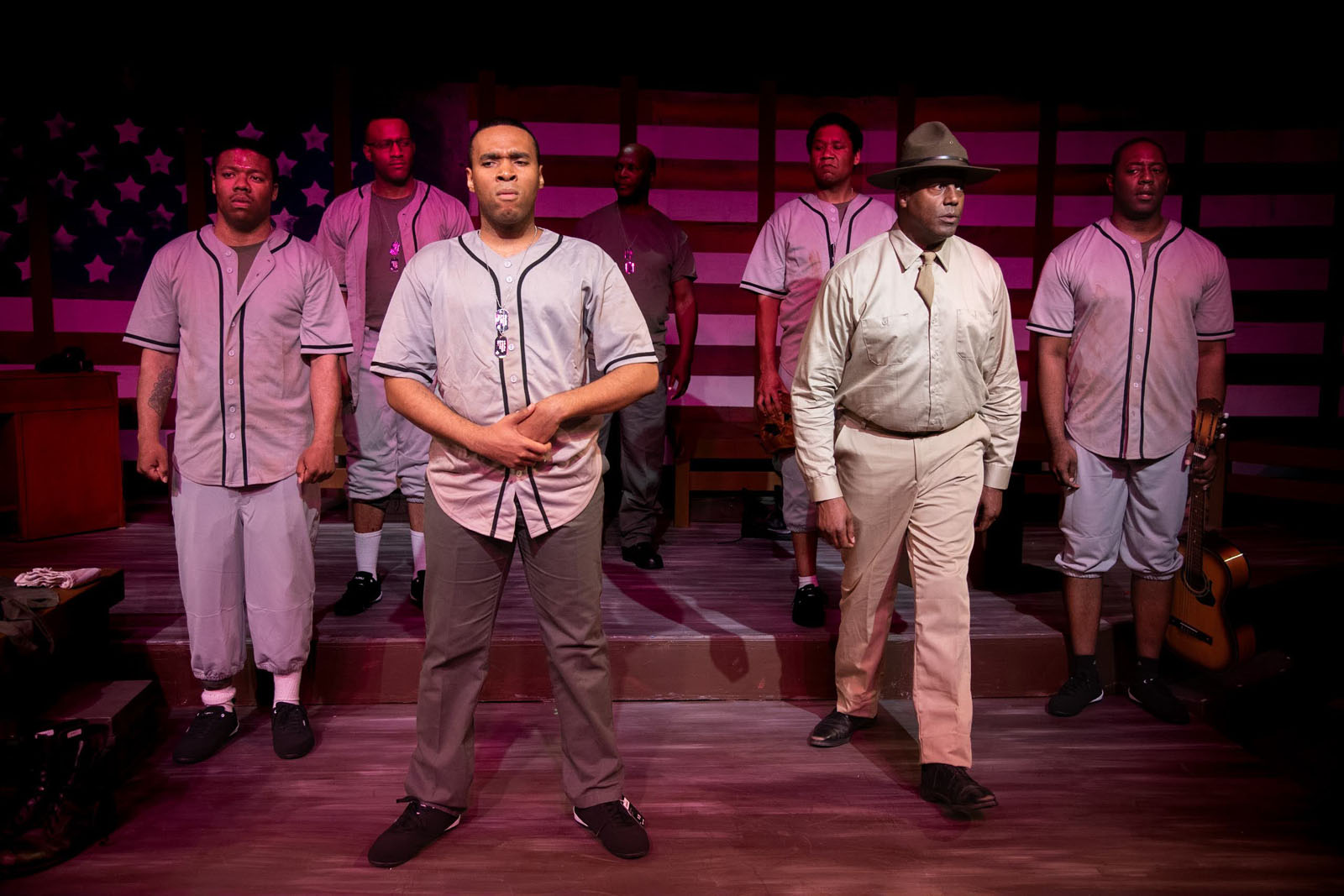 This play is perfect for this town, for Alameda is a baseball town and was once a military town. Set three years before Jackie Robinson broke the color line by playing for the Brooklyn Dodgers, and four years before the military was desegregated by President Truman, A Soldier's Play juxtaposes these subsets of American life in a way that is educational and profound. The fellas in this unit are ballplayers, former Negro League players, and there is a powerful parallel between what they wanted on the ballfield and what they hoped to earn playing for Uncle Sam—respect. As talented, disciplined, but marginalized men they would have agreed with their philosopher ballplayer cousin, Troy Maxson in Fences, who said, "If you could play, then they ought to have let you play." These guys want to fight, to show their heroism and patriotism for a country that viciously went out of its way to deny both. In a way that is triumphant, the actors in this extraordinary play, mostly men of color, achieve what their characters were denied—acknowledgement and laudation for excellence.
A Soldier's Play runs until June 25, and deeply deserves to be seen. Get tickets online.
Gene Kahane is the founder of the Foodbank Players, a lifelong teacher, and former Poet Laureate for the City of Alameda. Reach him at [email protected]. His writing is collected at AlamedaPost.com/Gene-Kahane.