The Alameda Wolves opened their Women's Premier Basketball Association season in style, with a 79-55 win over the Berkeley Royals on Saturday, June 3, at the Alameda Point Gymnasium. With a comfortable lead throughout the game, the Wolves looked like they were trying to send an early message that they are out to win the WPBA championship.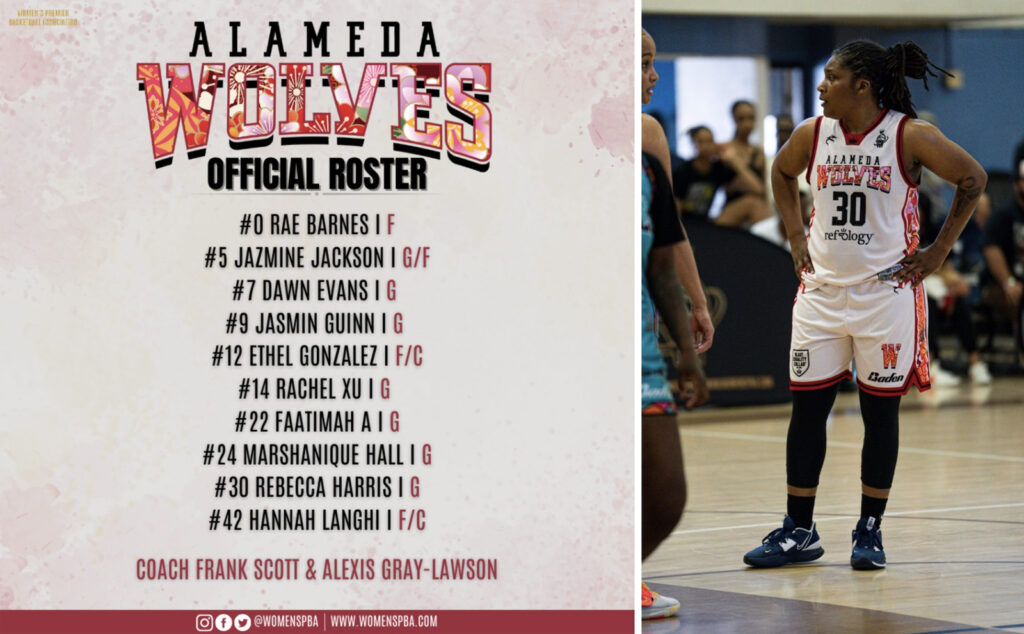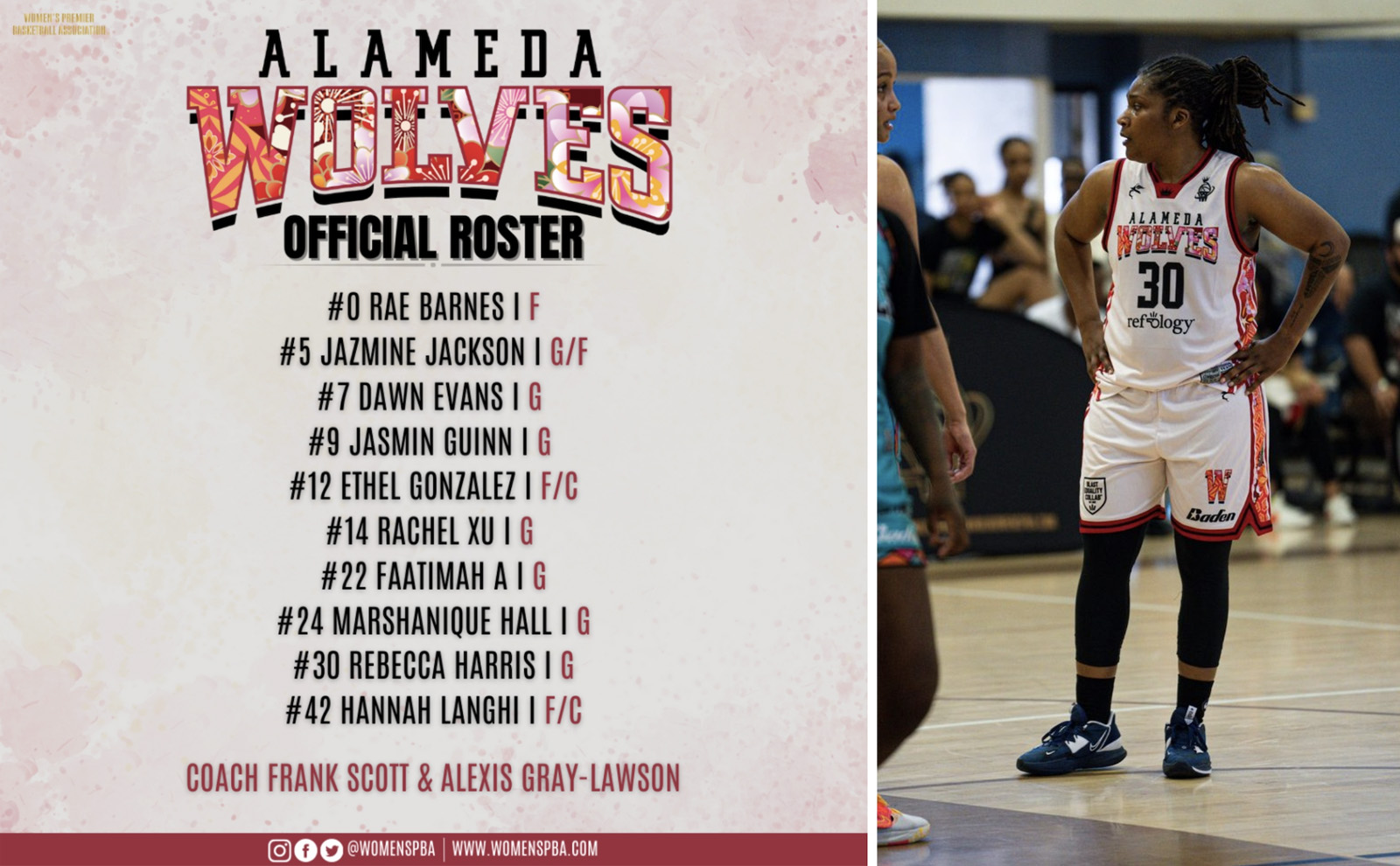 In one of the opening plays, Player of the Game Rebecca Harris displayed her on ball defense quickness by snatching her player's overhead pass, and then converting it for 2 points. It was an early indication of what kind of game she was going to have. Harris did not let up for the rest of the game, leading the Wolves in scoring with 28 points, and adding 4 rebounds, 5 steals, and 1 assist.
Mariah Cook from the Berkeley Royals did not give up. Coming into her second season with a lot of new players, she knew they would need some time to build chemistry. "In the second half we are focused on limiting their transition points, and limiting their second chance points," she said. That adjustment did help the Royals in the fourth quarter. It wasn't enough to win the game, but it will be an important factor down the road in the Tournament of Champions seating.
The WPBA is the first FIBA Certified league in California. It is a collaborative of professional athletes, community leaders, coaches, and staff dedicated to the vision of upholding the highest standard in Women's Basketball. The league will play all its games in Alameda, either at the College of Alameda Gymnasium or the Alameda Point Gym.
All WPBA games, including Alameda Wolves games, are listed in the Alameda Post Events Calendar. Schedules and team information are listed on the WPBA Schedule & Results web page.