Bear's-Eye View of Alameda for January 30, 2023.
I wanted to start out this week's report with a quick mention about the weird weather.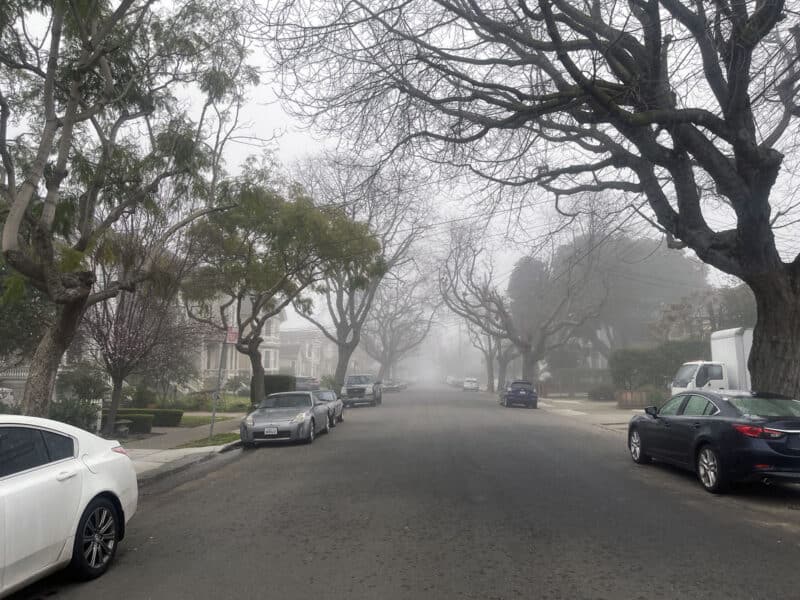 After all that rain and then all those bright, sunny, crisp mornings, I was a little spooked on Thursday when I went for the morning walk. The end of my street disappeared into the fog. It was eerie.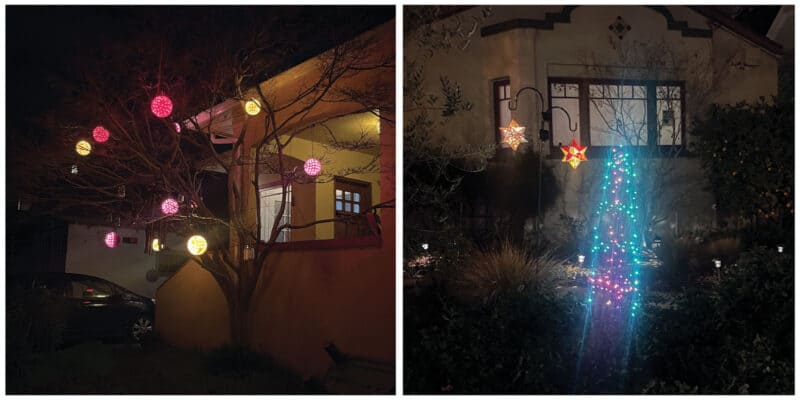 Here we are with the last report of January and over 30 days past December 25. For most homes, the holiday decorations have long been packed away, but there are a few houses out there that are keeping the holiday going.
If you keep up with my reporting, you know I have a pet peeve about seeing traditional Christmas decorations go up before Thanksgiving, and I guess it also works on the back end as well. How long should these holiday decorations stay up? Personally, I don't see the point in keeping them around past January. I will be checking out the locations next week and will update this report.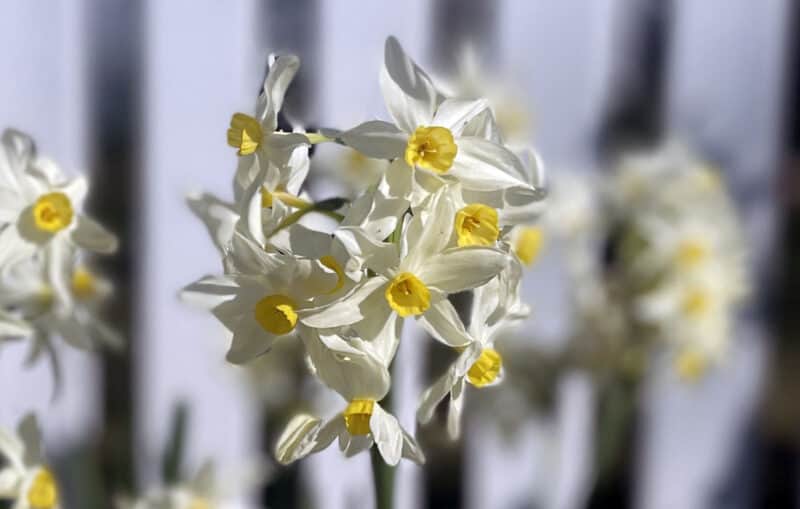 Those few sunny days stimulated a bunch of activity here on our island city. There are a ton of winter flowers coming into bloom. I think these little guys are part of the Daffodil family, but they don't have the traditional bright yellow petals.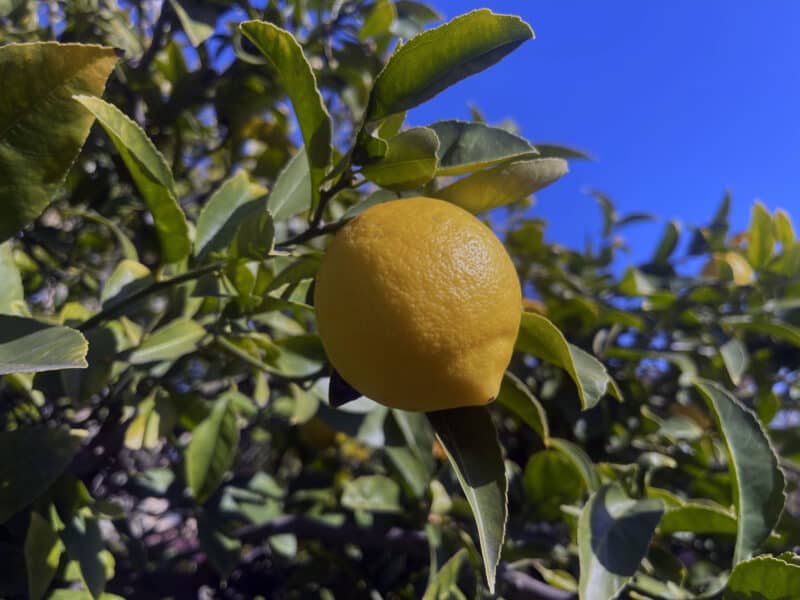 Wintertime is also our citrus season, and there are lemon trees full of fruit everywhere. Time for fresh squeezed lemonade.

I was on my way down to Park Street when I saw one of our APD officers helping direct traffic around a minor collision. Everyone was out of their vehicles, and it didn't look like anyone was hurt. So lucky. I always wonder how these things happen. Did someone pull out into traffic without looking?  Hope everyone had insurance.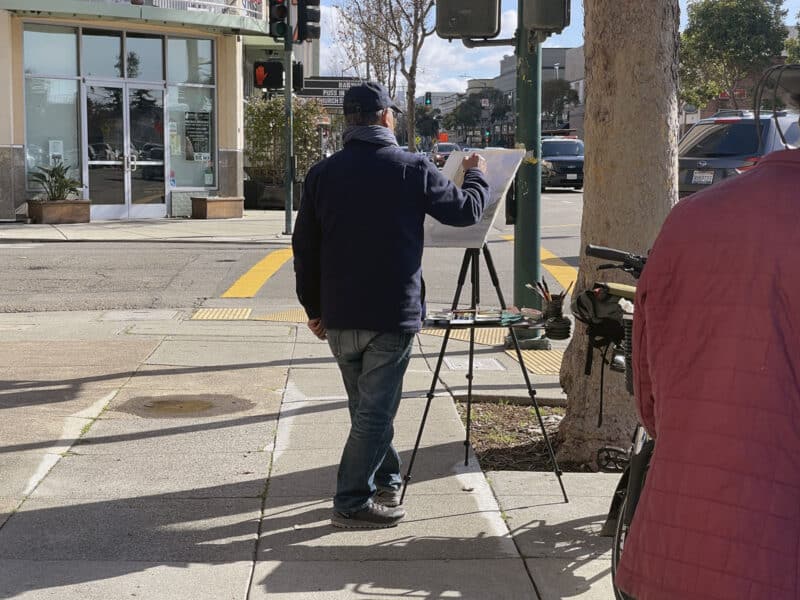 When I finally did get to Park Street, I saw several artists set up on the sidewalk and painting. The Frank Bette Center for the Arts has their Plein Air event in August so one would expect to see artists out then, but this was way too early (or late) for that event. Does anyone know if they were out for an event?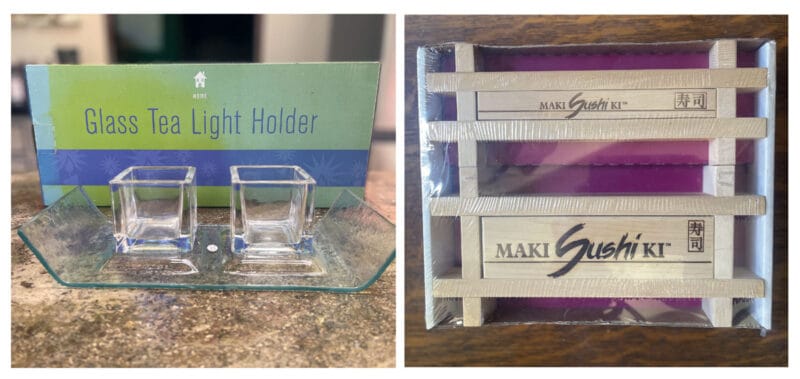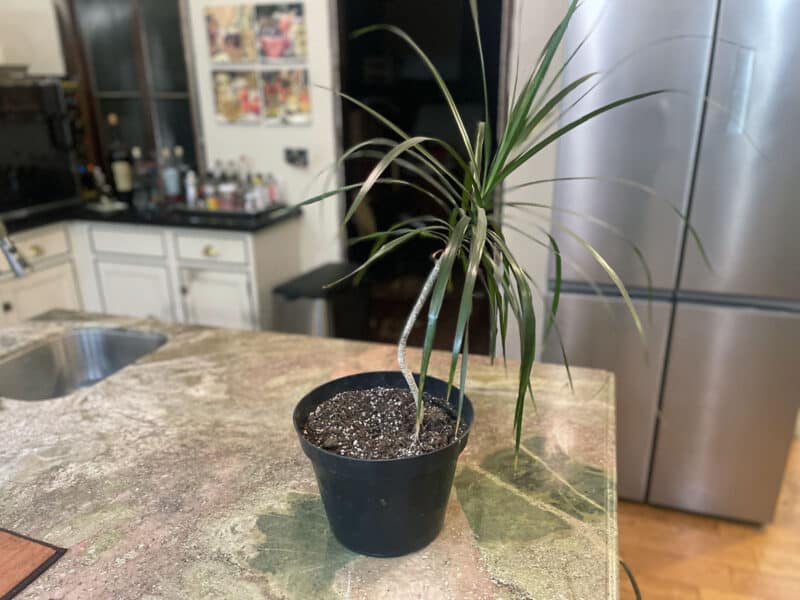 It's been a while since I have posted about the items that I collect from the sidewalk in my feature called "Streetcycle." This week, I have a nice healthy palm tree to give away, and a tea candle set. For you cooks out there, I have a Maki Sushi kit. Please email my human companion if you are interested in having any of these items: [email protected].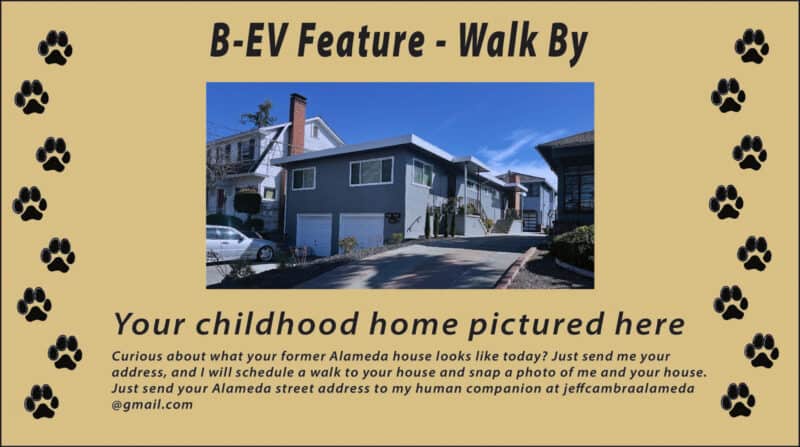 Finally, to all my readers who no longer live in Alameda, I am still offering my "walk-by" service where I will walk by your Alameda house and snap an image to include in a future report.
Onward into February… and toward my birthday!
Mouf, Roving Reporter
Bear's-Eye View of Alameda
Mouf and his human companion can be reached via [email protected]. Their stories are collected at AlamedaPost.com/Jeff-Cambra/. All photos by Jeff Cambra.