Bear's-Eye View of Alameda for October 23, 2022
It was a super creepy week out on the streets of Alameda, especially at night. In addition to all the scary visuals in the many decorated yards, my heightened sense of smell and acute hearing capabilities made my night walks full of anxiety.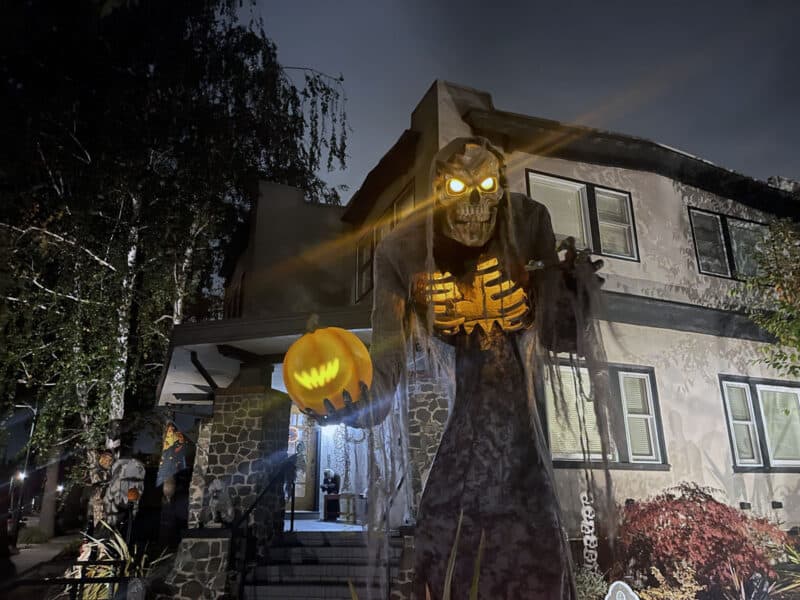 The stench of decaying bodies was in the air, along with high pitched eerie sounds coming from some of the old Victorian-era houses. Perhaps from inhabitants long gone? Even my human companion was freaking out. He kept repeating "I ain't afraid of no ghosts" under his breath.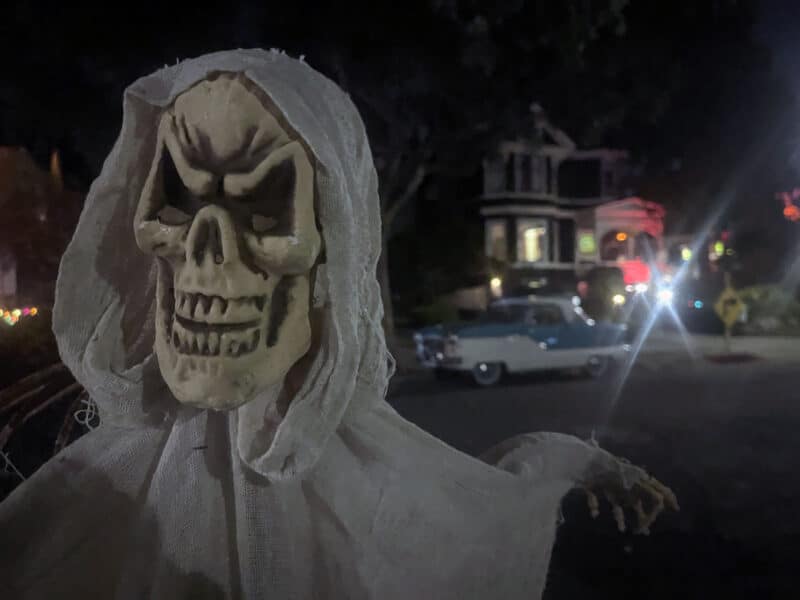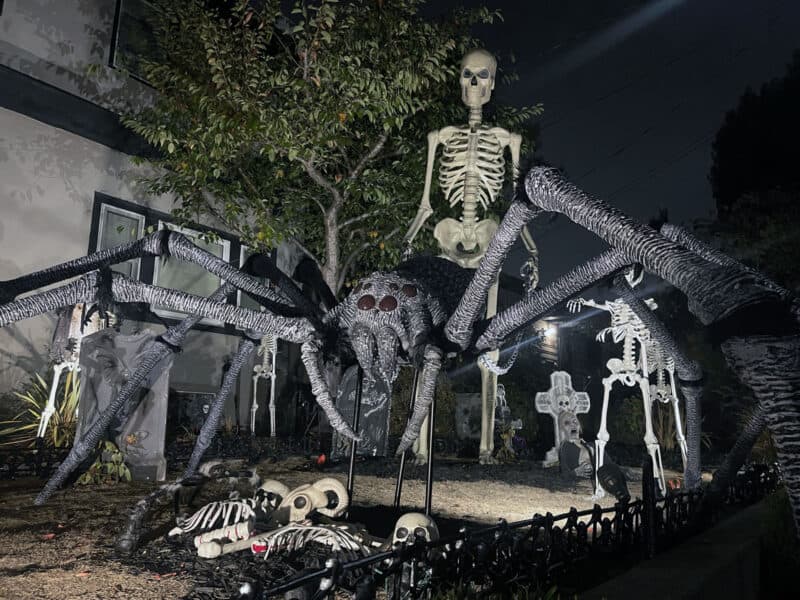 I spend most of this week investigating the houses in the area known as the Gold Coast. That is the area around Franklin Park. Some folks really went all out with giant skeletons — both dressed and naked. That begs the question: do skeletons get cold?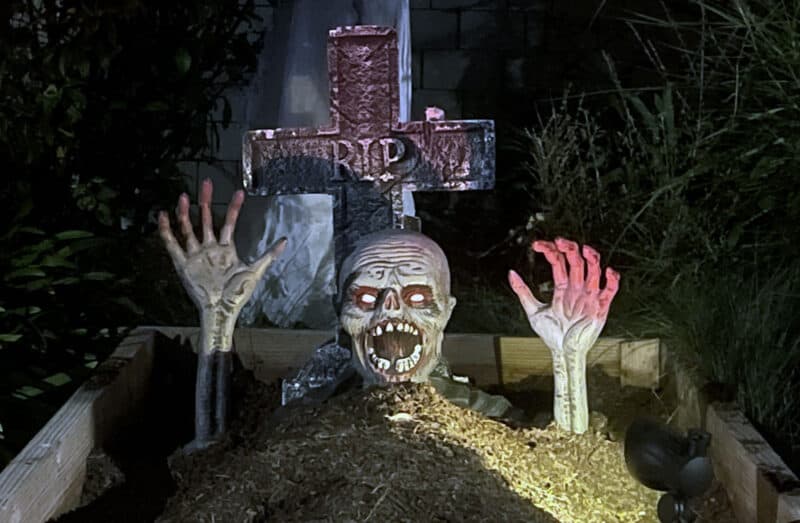 There was a number of full bodies as well as just body parts popping out of the ground in makeshift graves.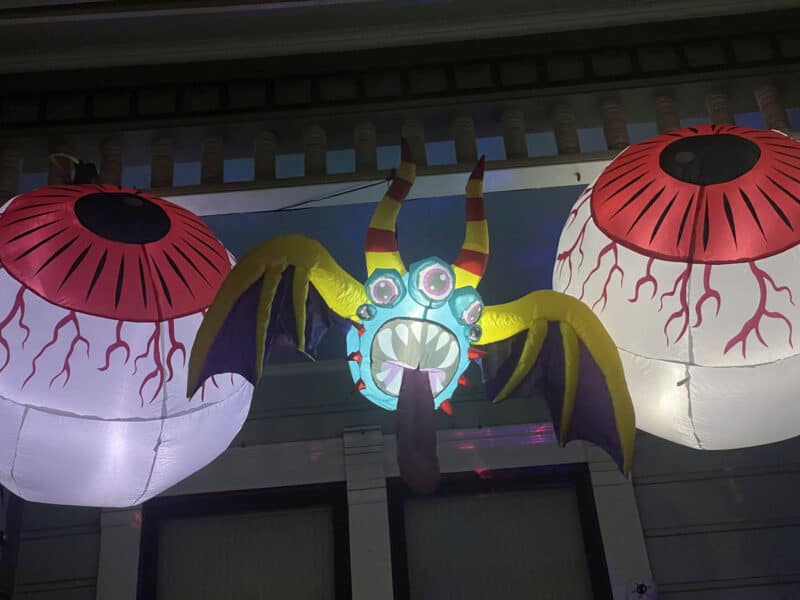 One driveway was protected by an ominous gargoyle with a huge tongue, and the Chilcott house had a bat-like inflatable with another huge tongue nestled between two giant eyeballs. What's with the big tongue thing?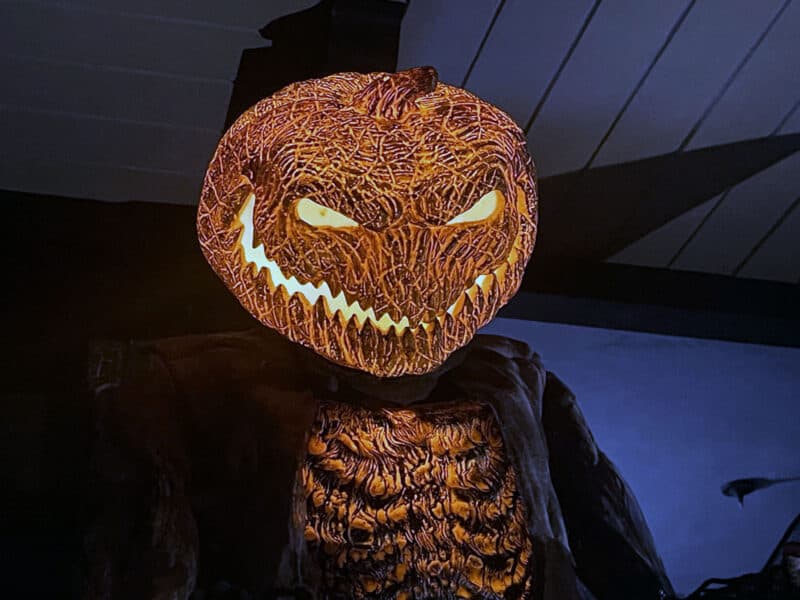 Over on Alameda Avenue, near Grand Street, there was a weird pumpkin carving of a head on top of a scarecrow body. It was clear that this guy was a victim of the drought. Very wrinkled.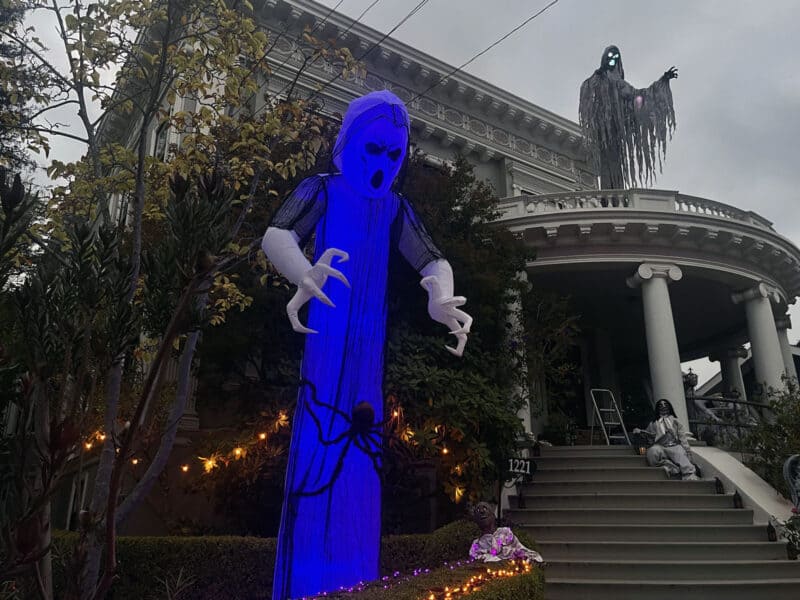 I guess the Smurf world also enjoys a good Halloween fright, as demonstrated by a big Blue Meanie in front of one house that could have starred in the Beatles' Yellow Submarine movie.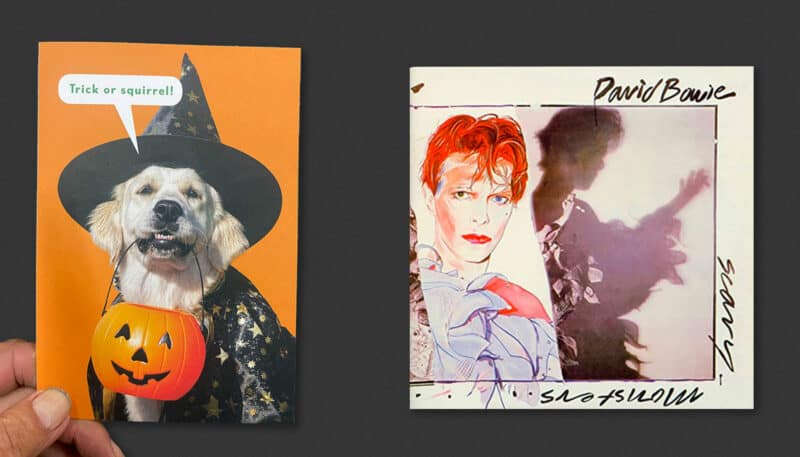 My Halloween report would not be complete without sending you a Halloween card and, of course, a Halloween tune. This one is from David Bowie.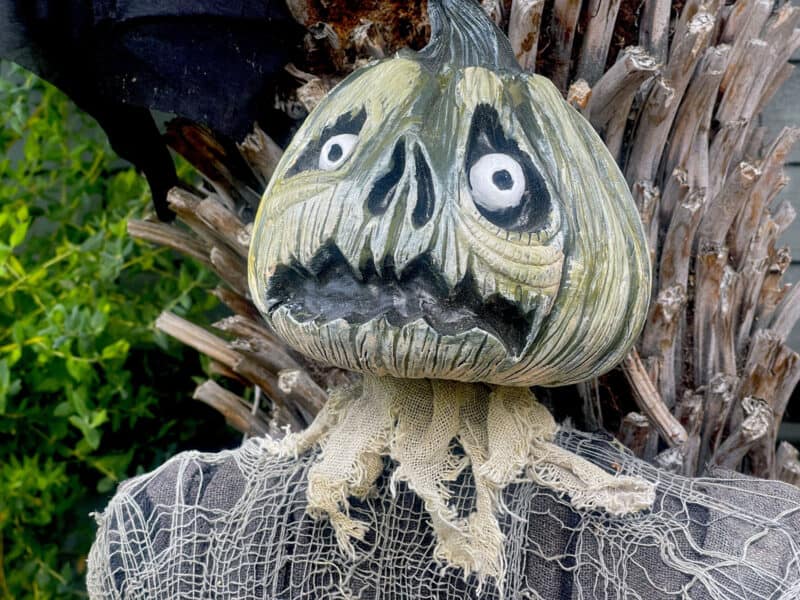 To my canine readers, if your human companion walks you at night like mine does, trust your instincts and drag your person home if you have the bodyweight to do so. For you little ones, use your inherent superpower of yapping like a banshee until they turn around!
I will close out this report with a recommendation to pack extra poop bags—preferably orange colored—for the next week as things will get even more scary as we get closer to the big day.
Mouf, Roving Reporter
Bear's-Eye View of Alameda
Mouf and his human companion can be reached via [email protected]. Their stories are collected at AlamedaPost.com/Jeff-Cambra/. All photos by Jeff Cambra.