Bear's-Eye View of Alameda for November 27, 2022.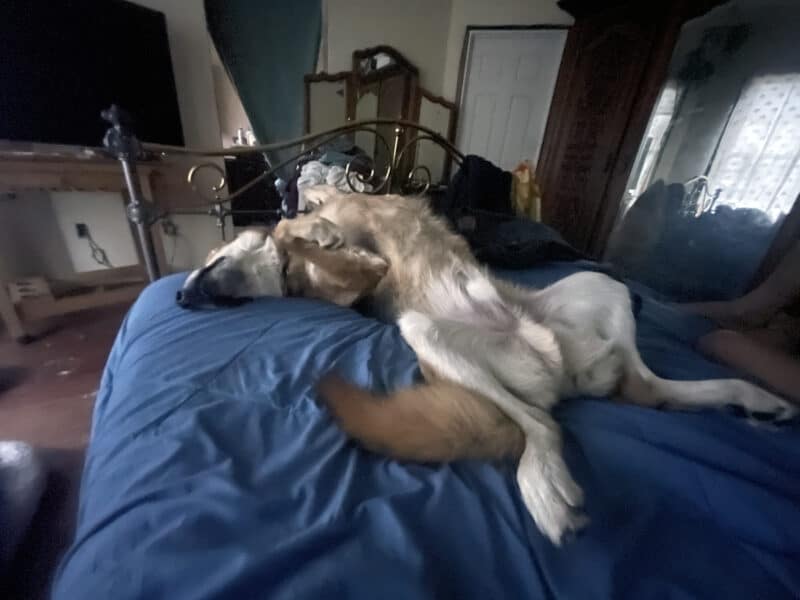 Thanksgiving in a "blended" household can make for an unpredictable and potentially stressful holiday celebration. My human companion is an "aspiring vegan" (at least until Asena's tiramisu comes to the table…) and his 97-year-old mom is not and this year demanded to have real turkey, mashed potatoes, and gravy for Thanksgiving dinner.
Last year, the entire menu was vegan, and I will be the first to admit that it was a really tasty meal. However, I am a carnivore, and if someone put two bowls of food, one vegan and one meat, in front of me, I would choose the meat bowl very time.
Of course, I wouldn't want the other bowl of plant-based food to go to waste either, so I would definitely eat the second bowl too.
This year, my Turkey Day meal was amazing, primarily, because Peg won out and cooked a six-pound turkey from Grocery Outlet, which means that I got some real meat and just a touch of gravy mixed in with my dry food for the Thanksgiving meal. Yay!
Of course, I insisted on trying all the great vegan sides as well, including the Mushroom Terrine with ground walnuts and gravy from Planted Table. In all honesty, the vegan gravy was just as good as the real deal.
As for the food coma phenomenon, I think it was the mashed potatoes that put me over the top. The last think I remember was jumping on the bed just for a second to let things settle. I was out for almost four hours. Total food coma.
Apparently, turkey meat contains L-tryptophan, which gets converted to serotonin during digestion. Too much serotonin in the bloodstream and you only need to give me the "Down" command once.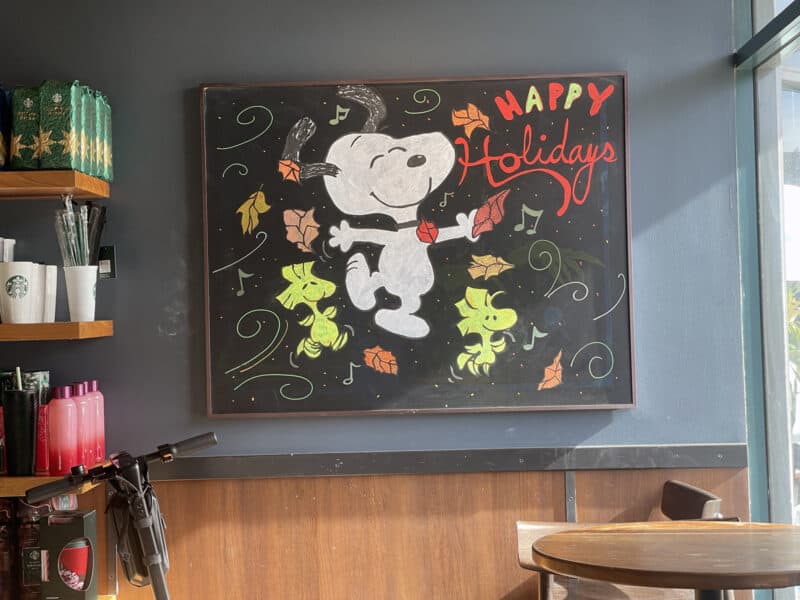 Now that Thanksgiving is over, I got the green light from my editor to cover the entire holiday season. Of course, I wanted to lead with a seasonal greeting from Snoopy, who is circling the moon and performing ZGI functions. Thanks Starbucks on Webster Street for featuring my hero in your holiday greeting.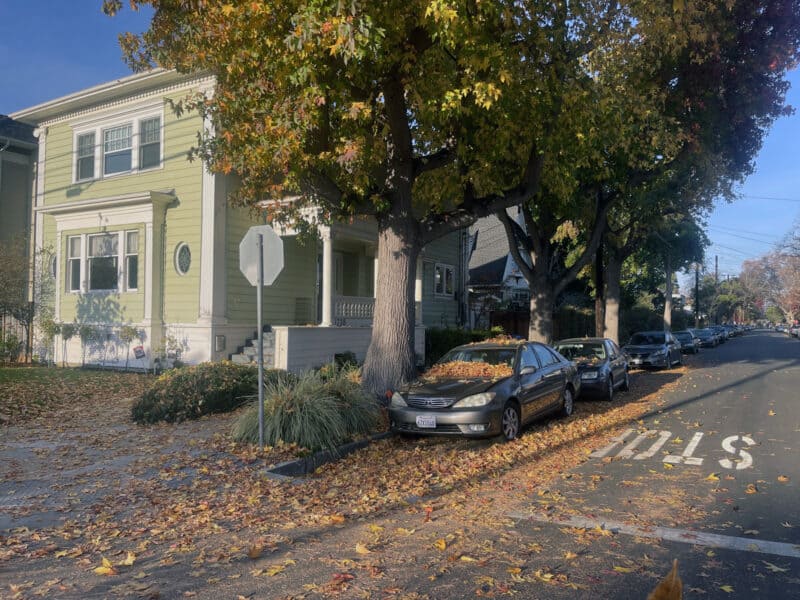 Even though it is now officially the holiday celebratory period and winter is on its way, there are plenty of signs that autumn is still upon us. A big windstorm blew in this week dropping three inches of leaves on everything. Fortunately, the City's leaf-sucker thing made its weekly run and cleared the road.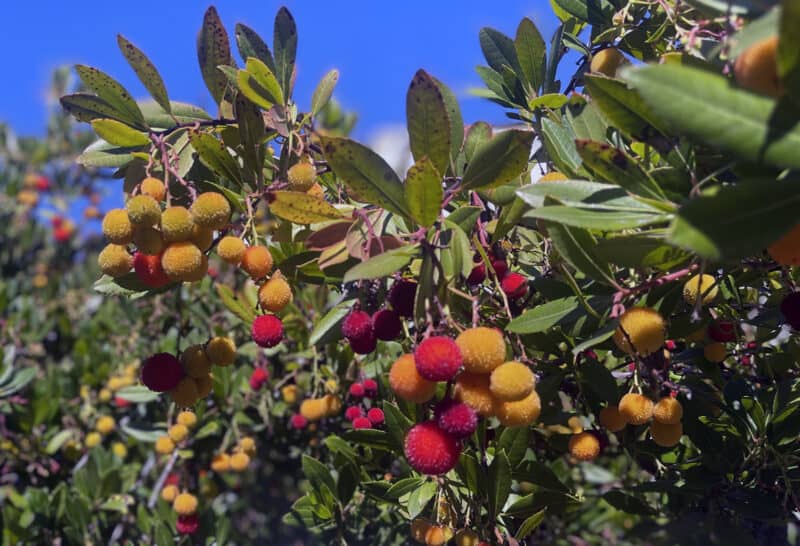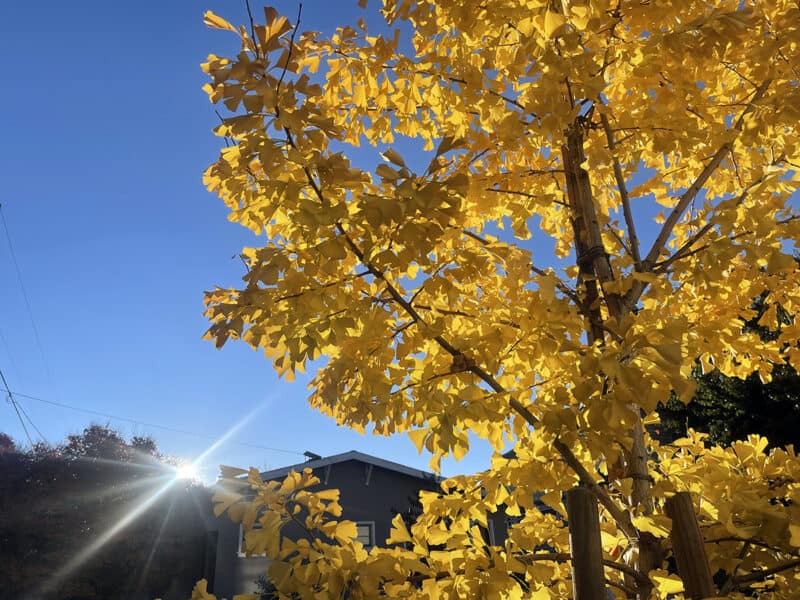 Nature continues to put on a multicolor fall show on Alameda streets and in the front yards of many residents. Judging by how fast the bright yellows and reds are turning to various shades of brown, this upcoming week may be the last encore of fall colors.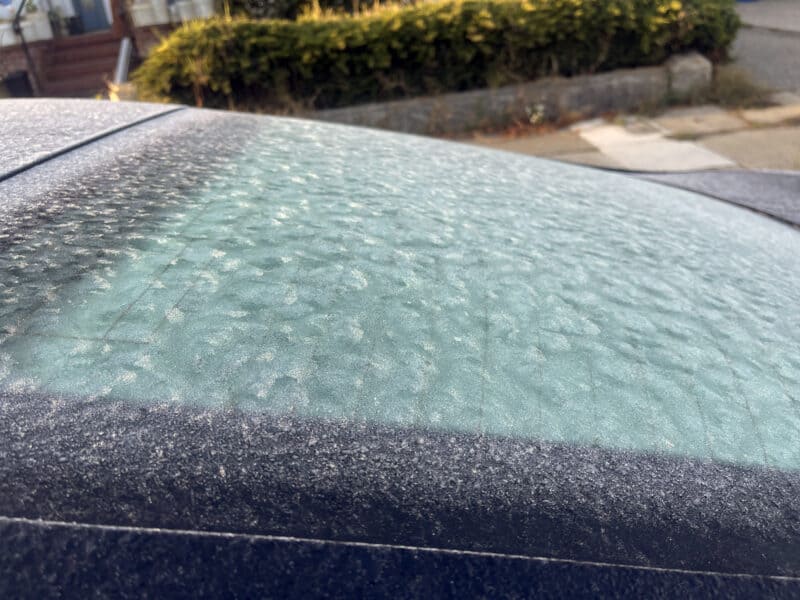 This past week also saw the first hard frost on the cars letting me know that winter is on its way.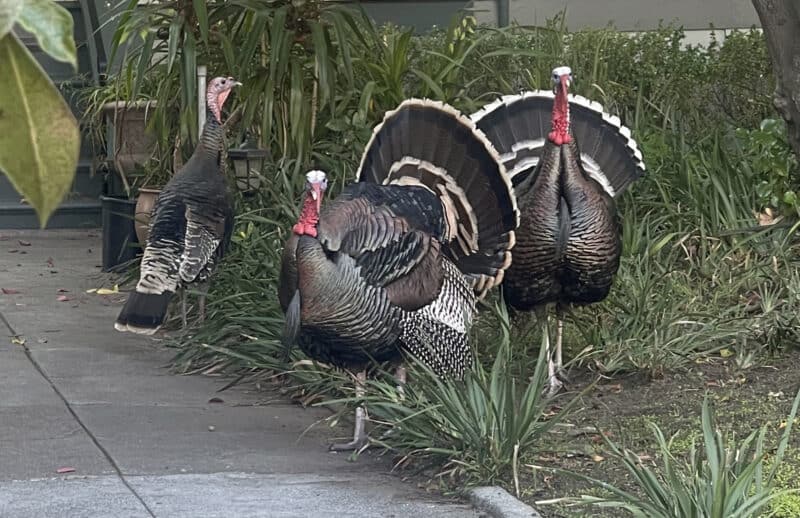 I am happy to report that the big male turkeys survived Thanksgiving and are still strutting around Grand Street and Central Avenue.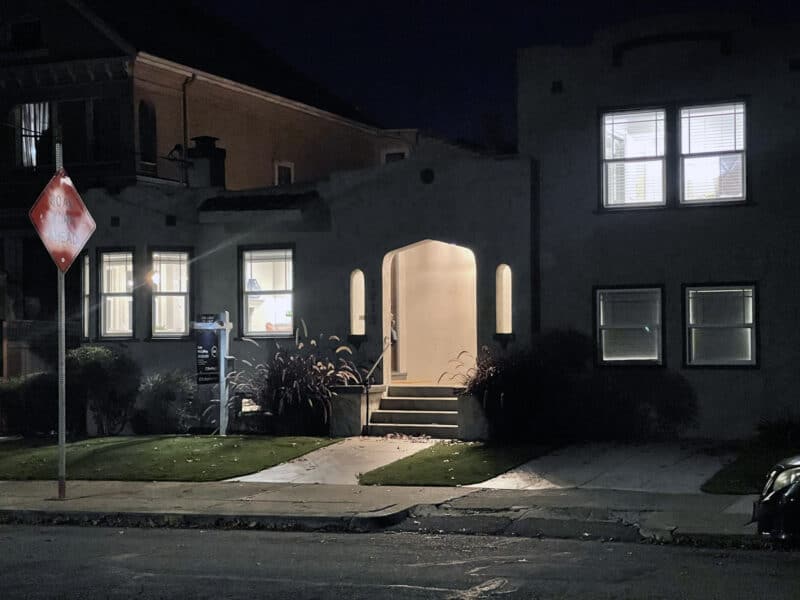 I have a question for all the real estate agents out there. Every night around 11 p.m., I walk by a house for sale that has all the lights on in every room, and they are still on all during the day every day. Seems like a big waste of energy. Inquiring minds want to know why?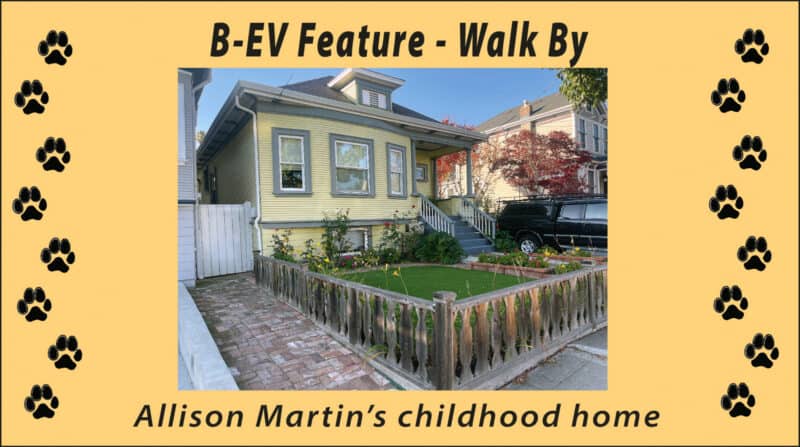 For this week's "Drive By" feature, I was over on Ninth Street to check out Allison Martin's family home. How does it look in comparison to when you lived there?
If you are living out of the area and would like to see what your Alameda house looks like today, email the address to my human companion at [email protected].
Next week, I will start including more holiday images.
Until then, be safe and keep your head down!
Mouf, Roving Reporter
Bear's-Eye View of Alameda
Mouf and his human companion can be reached via [email protected]. Their stories are collected at AlamedaPost.com/Jeff-Cambra/. All photos by Jeff Cambra.