Encinal Girls' Soccer battled to a 0-0 draw against Castro Valley on January 26. The ball was consistently in the middle of the field throughout the match, but the Jets did well in not giving the Trojans crucial breakthroughs.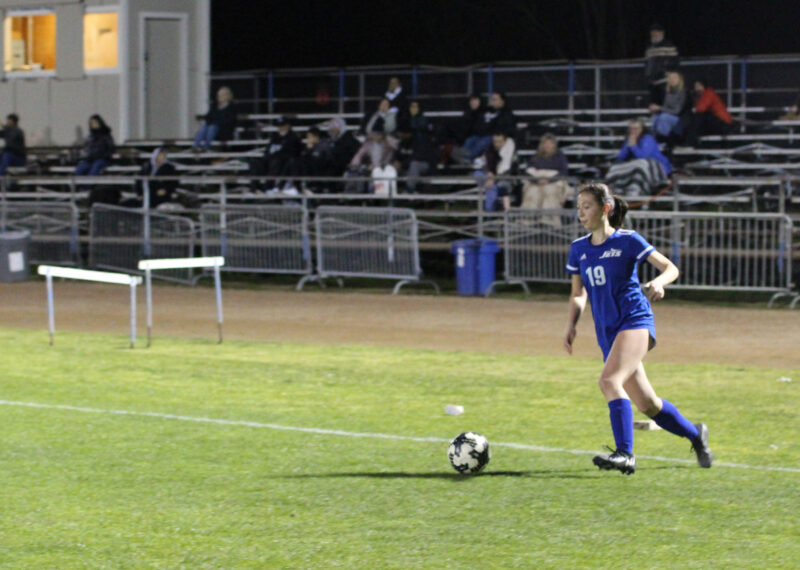 "The key to success in defense really just boils down to our team chemistry," said senior Gabby Benaquista. "We all have complete trust in our back line."
The tie gave both teams points in the competitive West Alameda County (WAC) Foothill League. It was the Jets' seventh shutout of the season. 
Striker Alison Jenson scored what looked to be the game-winner in the 65th minute. However, the goal was waived off due to an offsides call.
Encinal is now 6-3-4 (2-3-3). The Jets play Bishop O'Dowd on February 2 in Alameda.
Sadie Merry is a student journalist at Encinal High School.