The Alameda High School (AHS) Hornets won the first match of the Island Derby, defeating rival Encinal High School (EHS) Jets 2-0 on December 21 at Estuary Park.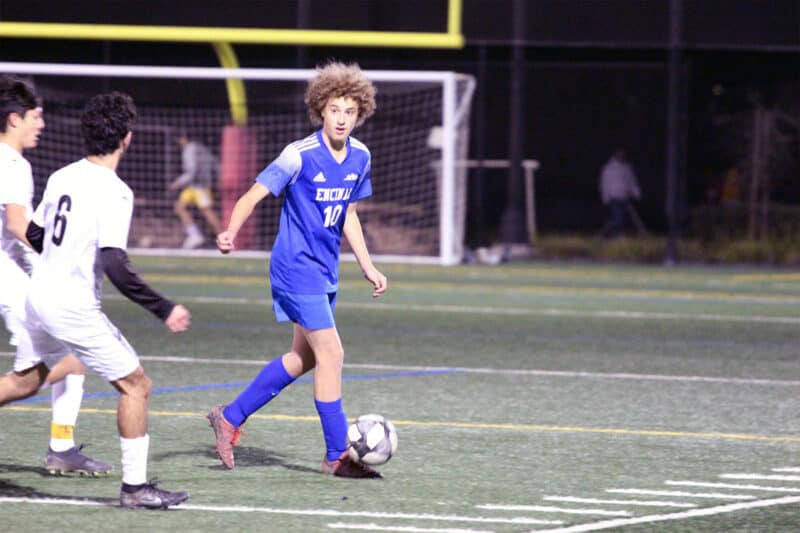 "The result should have been better of course," EHS junior Finn Little said in an Encinal Horizon interview posted on Instagram. "But we played really well. We connected and dominated most of the first half. The goals that Alameda got could have both been stopped."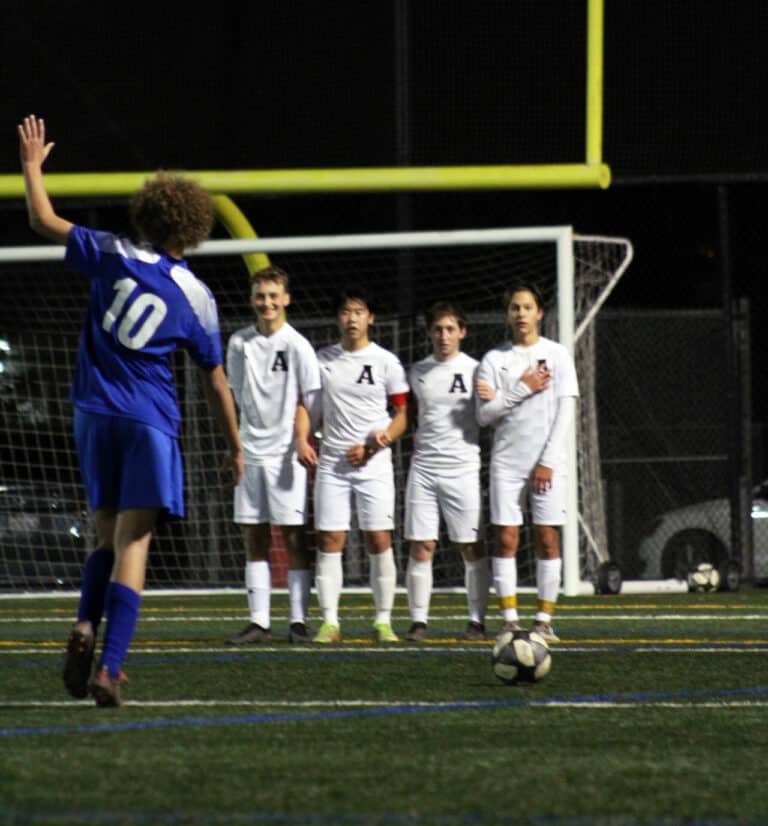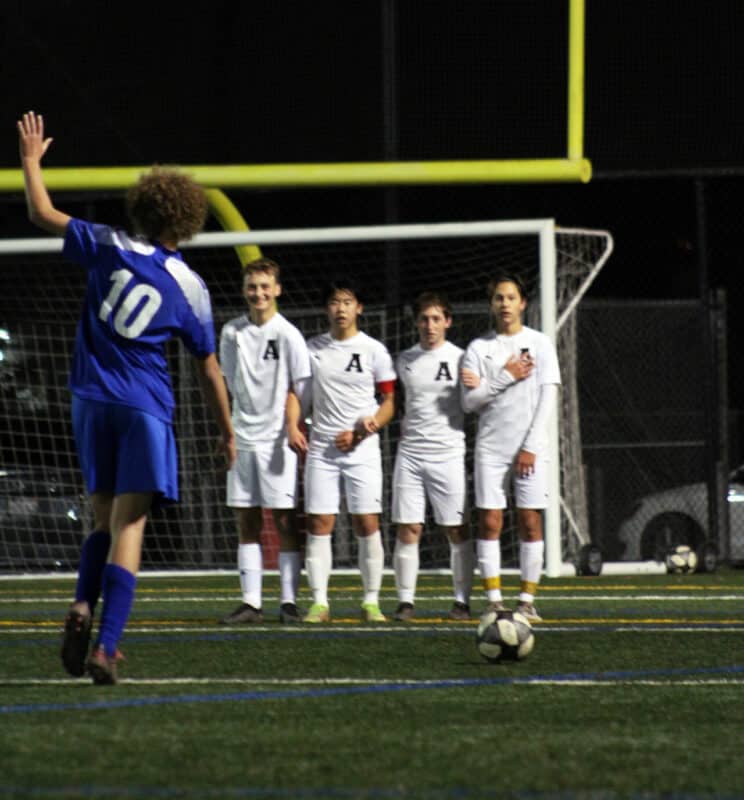 EHS senior Kiebron Russom added: "We played them most of the game but just couldn't put our chances away. I think we were supportive of each other and played through to the last minute. But we can definitely improve on scoring on the run of play."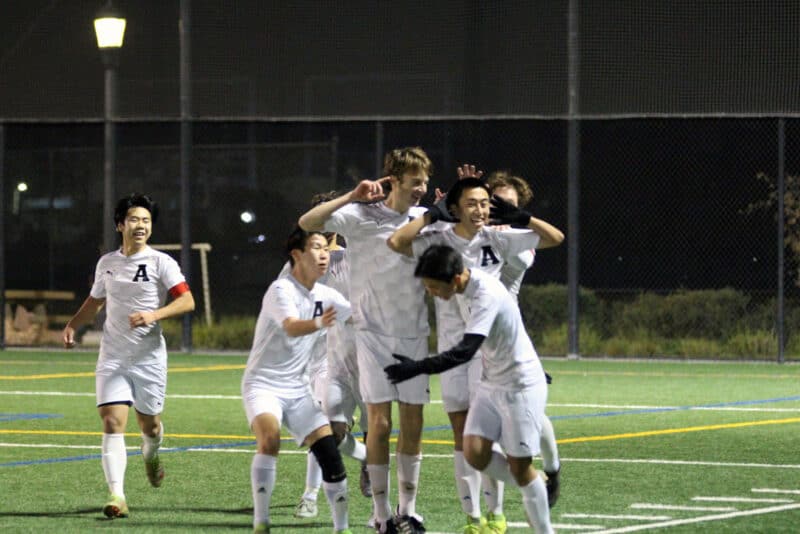 AHS senior Chandler Lau gave a lot of credit for the victory to his team's midfielders. "When I was moved back to striker, which is my original position, I knew that Encinal defenders played a high line and I could expose this weakness with the wonderful through balls my midfielders played," Lau said. "The trash-talking from the opposing side made the win feel even better. Scoring in front of a huge crowd at home is a feeling I can't describe in words."
The two rival teams will face each other again in the second match of the Island Derby–the last game of the season—on Friday February 10, at Thompson Field. Girls soccer will have matches on Jan. 13 when EHS hosts the Hornets, and Feb. 8, when AHS hosts the Jets at Thompson Field.